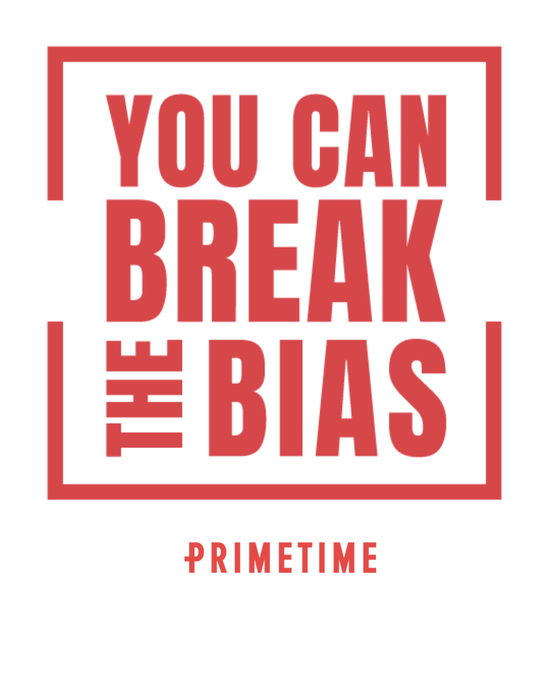 International Women's Day 2022
You Can #BreakTheBias

Imagine a gender equal world. A world free of bias, stereotypes, and discrimination. A world that is diverse, equitable, and inclusive.

This International Women's Day 2022, we are teaming up with Industry Friends to look at entrenched biases within our Industry and provide simple solutions which everyone can take today to #BreakTheBias.

Follow along on Twitter and Instagram to add your tangible action points.


---

What is one action someone could take right now in order to change a current bias within our Industry?


---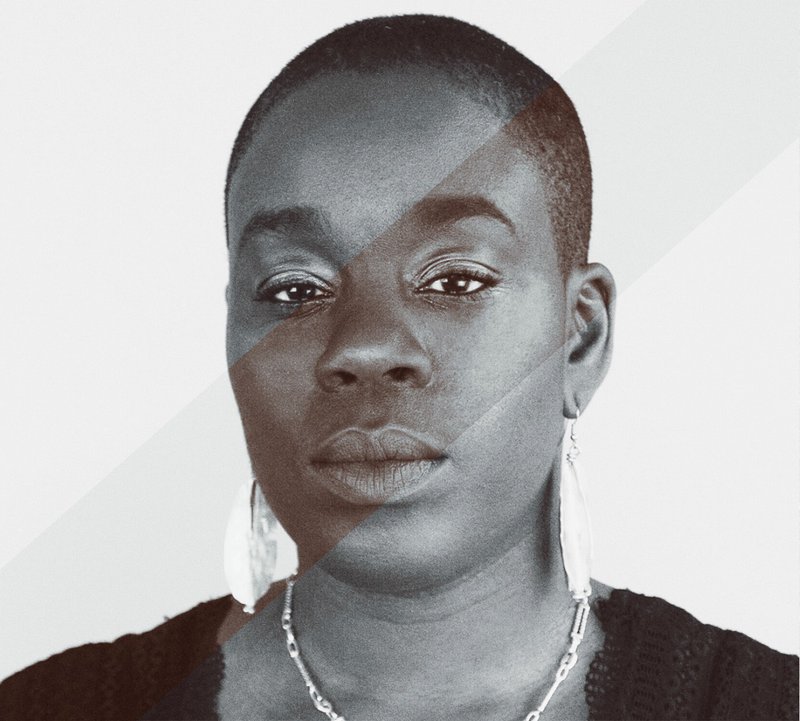 Akua Gyamfi, Founder Of The British Blacklist


Bias & Action Point:
"One action to take against racism toward Black storytellers is to stop judgement and assumption. Put aside what you think you know and listen to what's presented to you. Take the value of an individual's word - as more authentic than what you assume you know about them, their background, and their experiences."


Recent project or upcoming project your company are working on:

The black | listed database that will showcase the talents of UK based Black creatives working across Screen, Stage, Literature and sound. Find out more and register your profile here.


How can people find you and get involved with your work:

The British Blacklist is a media platform that celebrates the work of UK-based Black creatives and those of the wider Diaspora who work across Screen, Stage, Literature, and Sound.

Follow us on Twitter: @BritBlacklist
Follow us on Instagram: @thebritishblacklist


---
Daphne Schmon & Emily Carlton, Co-Founders At Breaking Through The Lens


Bias & Action Point:

"We believe the biggest barrier to equity in our industry is access to finance. The talent and the will is clearly there - if you look at the short film world, or the documentary world you see much more diversity, but this isn't reflected in higher budget films. The number of female directors in the top 100 films actually dropped from 16% in 2020 to 12% in 2021, As noted in the 2021 Celluloid Ceiling report from San Diego State University. It is much harder for marginalised communities to make the kind of films that win awards and headline big festivals if they're never trusted with the same kind of budgets as cis, white men. The action point to address bias is simple, put the money in the hands of more diverse filmmakers."


Recent project or upcoming project your company are working on:

We're currently only focused on female and non-binary directors, but we know that it's part of a wider conversation, and a bigger movement to empower filmmakers from underrepresented communities in all areas of the film business. Breaking Through The Lens 2022 applications are now open! This program is open to female and non-binary directors with a feature film or documentary project in late-stage development. Submissions are being accepted through to March 10th, with the ten finalists to be announced at the Cannes Film Festival this May 2022.


How can people find you and get involved with your work:

Breaking Through The Lens was designed to specifically address this issue. Each year we select ten feature film projects directed by female or nonbinary filmmakers, to coach and present to investors at the Cannes and Toronto Film Festivals.

Follow us on Twitter: @BreakingLens

Follow us on Instagram: @breakingthroughthelens


---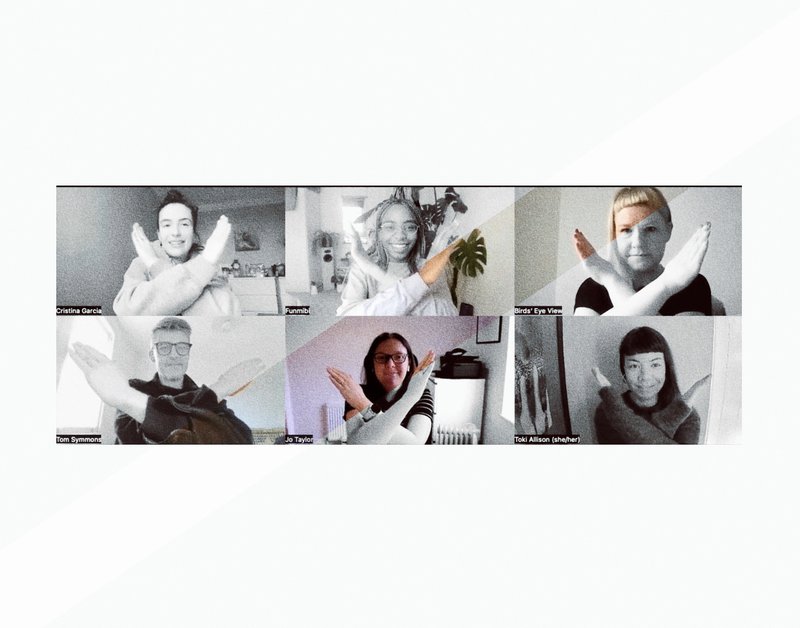 The Team At Birds Eye View From Top Left: Cristina García, Funmibi Ogunlesi, Melanie Iredale, Tom Symmons, Jo Taylor And Toki Allison.


Bias & Action Point:

"Broader perspectives of the world is what's important right now - from a wider range of people, representing a wider range of cultures and lived experience. 

Birds Eye View's mission is to champion female and non-binary filmmakers, broadening the lens through which we view ourselves and our world. The films we show are as broad ranging as the women who direct them, but what they have in common is that they challenge the cis-white-hetero-masculine-normative world-view.  Only 20% of films released in the UK in 2021 were directed by women, a percentage which is growing very slowly. Of those, only 19% were directed by Black, indigenous or people of colour - which is actually down on last year (33%) and only slightly up on 2017 (17%). Who helms the film is just the start - greater diversity in directors means a greater diversity in representation among the film crew, on screen, and in the audience. For us, the importance lies in the idea that everyone should be able to access representations that speak to their experiences. 
We believe that in order for our industry to be equal it needs to become fairer, safer and simply more compassionate. The number one recommendation from a recent report from Raising Films https://www.raisingfilms.com/how-we-work-now-report who surveyed 500 parents and carers in the sector was for flexible working - flexibility in hours and in location. There is a lot of work being done in response to the #MeToo movement to address bullying and harassment in the workplace which encourages organisations and film productions to uphold codes of conduct. What's being discussed less is the fetishization of long and often unsociable hours, and the idea that we should feel 'grateful' to work in film and the arts. At Birds Eye View we aim be be a values-led organisation, one of our key values is care because if there's a word that's key to an equal future, it's 'care.'


Recent project or upcoming project your company are working on:

Reclaim The Frame is our exhibition project and it came from the idea that Birds Eye View could make an even greater impact and reach even greater audiences through delivering activity all year round, and across the UK. This was in 2017 previous director Mia Bays started in her role as director - under her leadership Reclaim The Frame was born and grew from partnering with cinemas in four cities across the UK to fifteen, and with a membership of what we called 'Influencers' that grew from 0 to 1692 by the end of last year. Birds Eye View is now lead by Melanie Iredale, who joined in October 2021 to work with the team on developing Reclaim the Frame through its next phase. 
Reclaim The Frame is all about community building and collective action, and we do this through a network of member and Super Influencers. Our Super Influencers are the freelance community engagement and outreach professionals we employ in a number of cities across the UK, whose role it is to build audiences for the films we support, and to build a community who advocate for those filmmakers. That community we call members and influencers - anyone can sign up to be one - and their role is key to spreading word of mouth and generating conversations around the films and filmmakers we support both online and on the ground. Together with the work of many grassroots organisations and collectives doing important work in this area, our community forms part of a growing movement crying out for broader perspectives of the world through cinema. 

How can people find you and get involved with your work:

Anyone and everyone can join Reclaim The Frame - all genders - can sign up to be a Reclaim the Frame member. All we ask is a few questions about yourself, including where you're based so we can direct you to Birds Eye View events and supported films screening in a cinema near you. Next up is Ali & Ava by Clio Barnard, a wonderful romance with a banging soundtrack, in which a deep connection grows between two star-crossed music lovers, Adeel Akhtar's Ali and Claire Rushbrook's Ava. 
Followed by Sundance triple winner Hive, based on the real life of Fahrije Hota who broke barriers in rural, war-ravaged Kosovo with her entrepreneurial spirit. They'll be a number of International Women's Day previews of Hive across the UK plus an exclusive recorded Q&A with Birds Eye View's Melanie Iredale and Hive director Blerta Basholli. 
You can sign up here and you'll receive regular updates on Birds Eye View activity, free tickets for in-cinema and codes for online, plus a 3 month MUBI subscription - but more than that, join the Reclaim the Frame community.


Follow us on Twitter: @BirdsEyeViewFF
Follow us on Instagram: @birdseyeview_film



---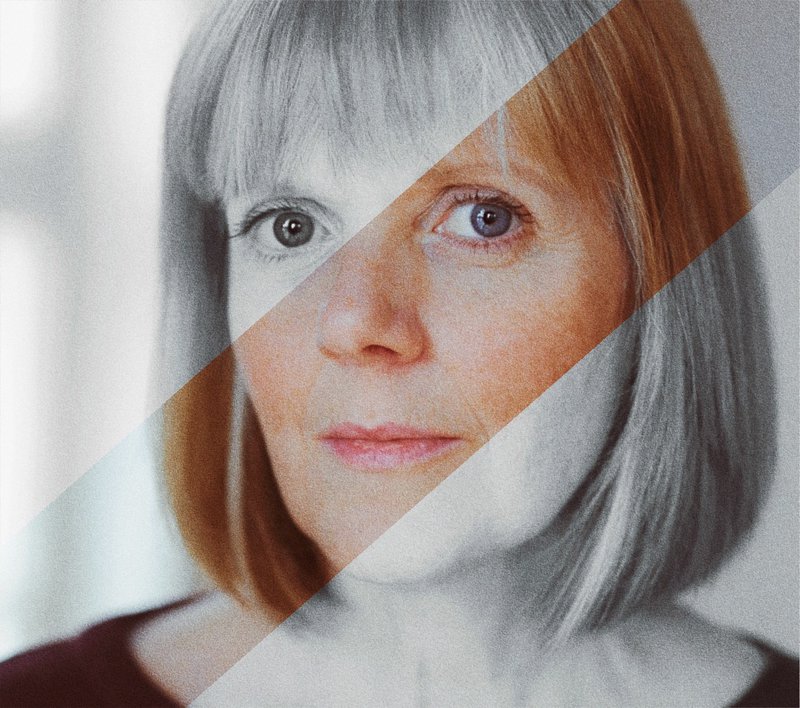 Polly Kemp, Co-founder at ERA 50:50


Bias & Action Point:

"Do not view pregnant female talent as a risk, most pregnant women are extremely healthy and pregnancy itself mostly low risk. Audition, interview and employ all female talent working in TV & Film whether they are pregnant or not. Do not simply recast or rehire women when they reveal their pregnant status. Covid has demonstrated that this industry is agile and flexible and able to adapt to most situations so accommodating pregnant talent should be no more difficult than filming under the conditions we have all worked in over the last 2 years. The biggest challenge is insurance premiums and this is often quoted as a reason not to employ pregnant women. Producers must challenge insurance companies who exert unnecessary and discriminatory influence over production companies employing pregnant women, quoting exhorbitant premia."


Recent project or upcoming project your company are working on:

ERA 50:50 are currently working with Equity and other industry bodies to find a way to bring pressure on the Government to make the discriminatory practices of insurance companies qouting high premia for pregnant talent unlawful.


How can people find you and get involved with your work:

Our mission is a simple one. ERA 50:50 wants to see women represented on screen, in television and theatre in equal numbers to men. Currently women are systemically under represented. This does not accurately represent our society. It distorts our view of the real world. Equal Representation for Actresses, for Audiences, for All. Equal means 50:50. Drop us an email, listen to our podcast, sign up to our newsletter and get in touch!
Follow us on Twitter: @ERA50_50

Follow us on Instagram: @ERA50_50



---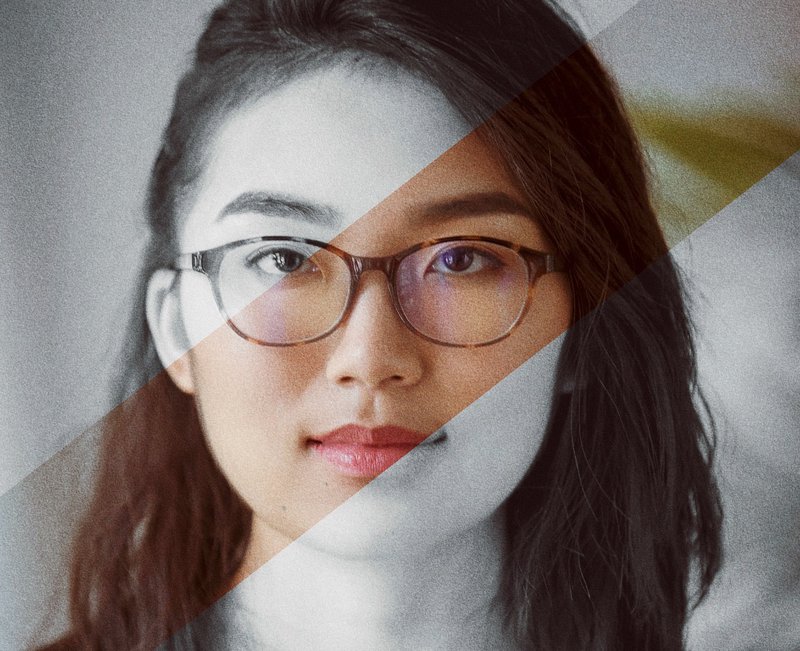 Zhui Ning Chang At BEAM Network


Bias & Action Point:

"It's challenging for marginalised creatives to access opportunities, especially those circulated in industry circles. If you are in a position to decide who to bring into the room, I encourage making the hiring process accessible and transparent, putting in the work to disseminate the callout among marginalised communities, exploring active collaboration and intersectionality in the vision for the production, and offering people an equitable rate for the work that they do."


Recent project or upcoming project your company are working on:

BEAM have put together a directory to help productions find and hire British East & South East Asian Talent and have an active community on Facebook supporting each other and connecting with upcoming opportunities. Zhui Ning is currently working on the Asian Pirate Musical, a collaborative theatre production in which pirates from across time and space are thrown together on one ship. As a facilitator, she has run workshops on spoken word poetry, creating multilingual theatre, and how to decolonise creative practice. If you want to get in touch regarding this, reach out here.


How can people find you and get involved with your work:

BEAM network aim to connect and support those who are of East and South East Asian heritage working in the media industry in UK or aspire to work in it.
Join Their Private Facebook Group here.


---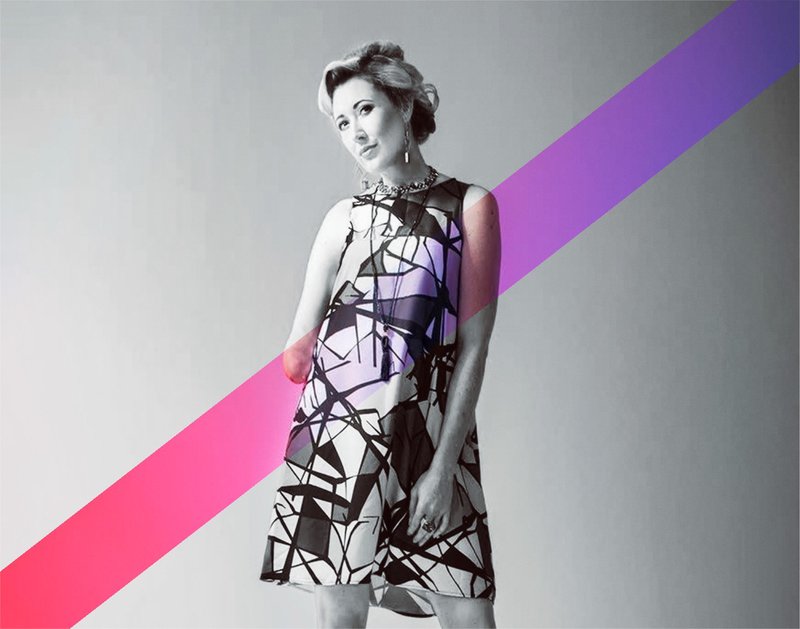 Melissa Johns, Actor, Co-Founder & Co-Creative Lead At TripleC/DANC. Photographer - Damian McGillicuddy

Bias & Action Point:

Celebrate change but don't become complacent! It's so easy to see change happening in the world and think "oh well, we've achieved it!". We haven't done it. Not yet. By all means celebrate the changes that are happening but use that to spur on the next level of change. We are undoing years of being told this industry, and at times, this world isn't for us. So that's gonna take a huge amount of commitment to see the change needed. Oh and make sure it's for EVERY woman.

Recent project or upcoming project your company are working on:

RISE is an opportunity for deaf, disabled, and / or neurodivergent off-screen talent working in TV at a mid-career level or above. This could include people working in production management, editorial, craft and technical roles. Free High-End TV Remote Trainee Programme: This opportunity is for deaf, disabled, autistic and neurodivergent applicants who are at an early stage in their career.

Personal projects: Melissa is currently staring in Henry V at Donmar Warehouse (West End), upcoming - SNATCHED - a one woman show written and performed by Melissa Johns and directed by Lily Levin. BLURB - In 2018, disabled actor, Melissa Johns' iCloud was hacked and explicit photos of her were released online. A young disabled woman with a history of body dysmorphia comes to terms with her body becoming public property. This humorous and revealing show displays no remorse in championing female sexuality. Fighting body shaming and the taboo of sex and disability, Snatched is a fast-paced, uplifting one woman show accompanied by a live 90's/00's soundtrack. #SnatchedThePlay


How can people find you and get involved with your work:

TripleC is a key gateway organisation for deaf, disabled, and/or neurodivergent people's access to the arts and media. We will soon be launching TripleC's Talent Finder. Here disabled people working in the arts and media will be able to upload their profiles & CVs, and arts and media employers who are seeking to employ disabled people will be able to search for and find talent! Talent Finder will also include a jobs section where employers can upload opportunities and disabled people can find jobs. Sign up for the DANC newsletter now!

Follow us on Twitter: @TripleC_UK
Follow us on Instagram: @triplec.uk


---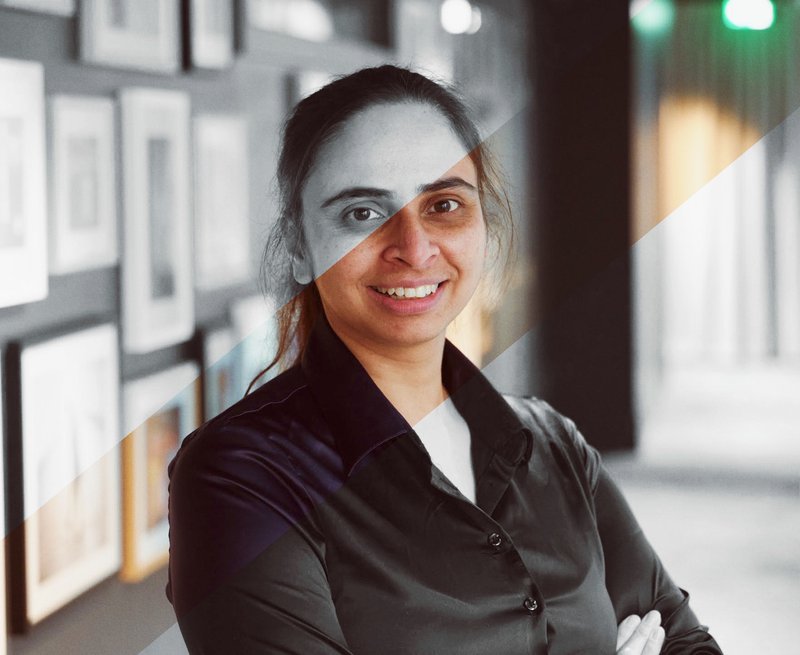 Nahrein Kemp, Creative Diversity Partner at ITV & Founder of Equal Access Network (EAN)

Bias & Action Point:

Bias: How we recruit as an industry. The Action: Recruit for Potential Not Experience.

Recent project or upcoming project your company are working on:

We are in Year 2 of our Diversity Acceleration Plan which we are turbo charging all our efforts to diversify on and off screen.

How can people find you and get involved with your work:

Do follow our twitter handle @ITVForEveryone.



---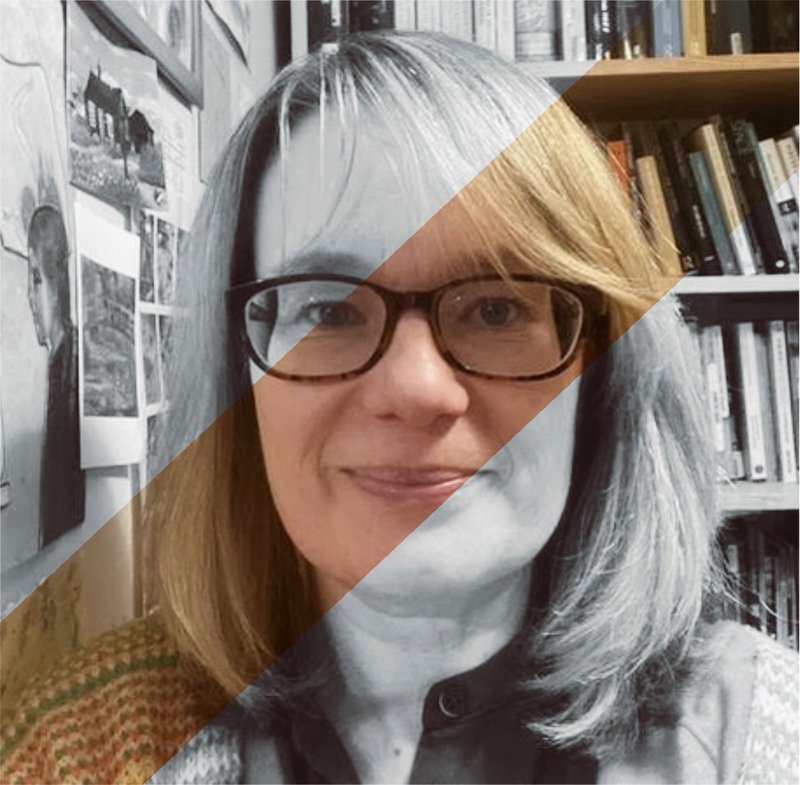 Rowan Aust, Academic Consultant and Co-Director of Share My Telly Job


Bias & Action Point:

"The bias is: against care. The action is: MEN NEED TO DO MORE CARING! Men need to do more literal caring such as childcare, taking the call from school when their kids are sick, make sure they notice then DO the care work that women are given by default. Then, they need to care for their colleagues: talk about rates and make sure their female peers are paid the same as them, make sure women get to speak in meetings, share the credit, illuminate female success, notice, acknowledge and mitigate all the dispensations they are given (think about this example chaps: when was the last time you were asked to step in and book a taxi because the co-ord was off sick, or was it left to the female SP / Exec, because 'women are better at admin'?) This is active care as a route to addressing the power imbalance between the sexes. There can be no equality until men actively devote themselves to care."


Recent project or upcoming project your company are working on:

Locked Down and Locked Out (a project between SMTJ and the University of Nottingham
The Currency of Gratitude
The Time Project (www.thetimeproject.co.uk)
HETV Job-sharing Screenskills / SMTJ scheme
Share The Next Step, run by SMTJ and funded by the Screen Industries


How can people find you and get involved with your work:

Join The Time Project! You can look us up at www.sharemytellyjob.com.

Follow us on Twitter: @sharemytellyjob
Follow us on Instagram: @sharemytellyjob


---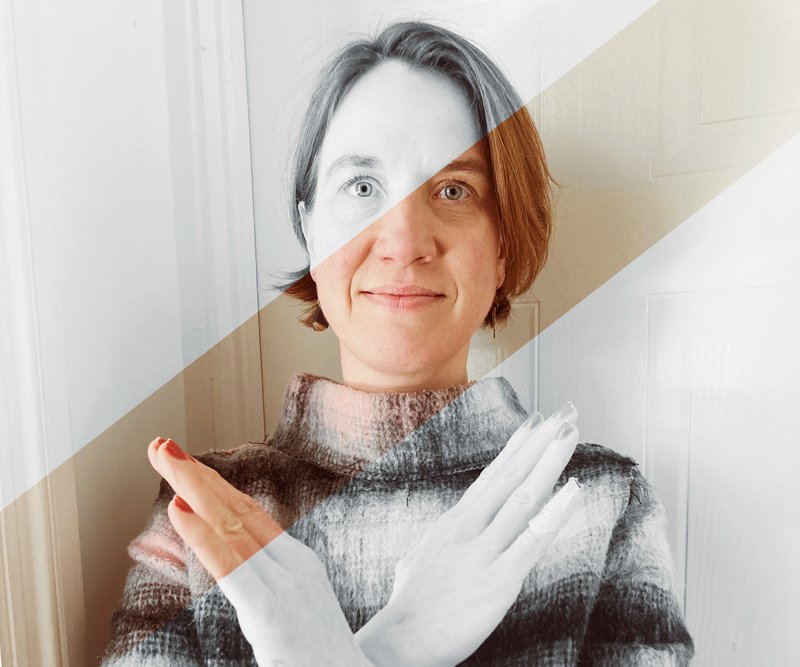 Line Langebek, Co-Founder of Raising Films


Bias & Action Point:

"We are still not paying people fairly and equitably. This impacts representation in every way, across gender, ethnicity and class and in the film and TV industry it means we're excluding voices that cannot afford to join or stay in the industry.

Action point: Plain and simple - pay them fairly and equitably. Unequal pay and implicit expectations of free labour is the opposite of inclusiveness."


Recent project or upcoming project your company are working on:

During the past two years, we produced two free resources for the industry, provocations for a more inclusive industry and Creating Inclusive Productions, a practical how-to. We also published two reports on our community's experience during COVID, the scoping study Back From the Brink and the survey-based report How We Work Now.

All of this is free of charge, both to our community and the industry, and we have many more plans for both training programmes (free of charge, with caring/access costs covered) and research to change the industry for the better.


How can people find you and get involved with your work:

All of the work of Raising Films can be found here: www.raisingfilms.com
Despite winning a BIFA's Special Jury Prize for our work, we still don't have core funding secured. If you are able to help us, please see here.

Follow us on Twitter: @RaisingFilms

Follow us on Instagram: @raisingfilms


---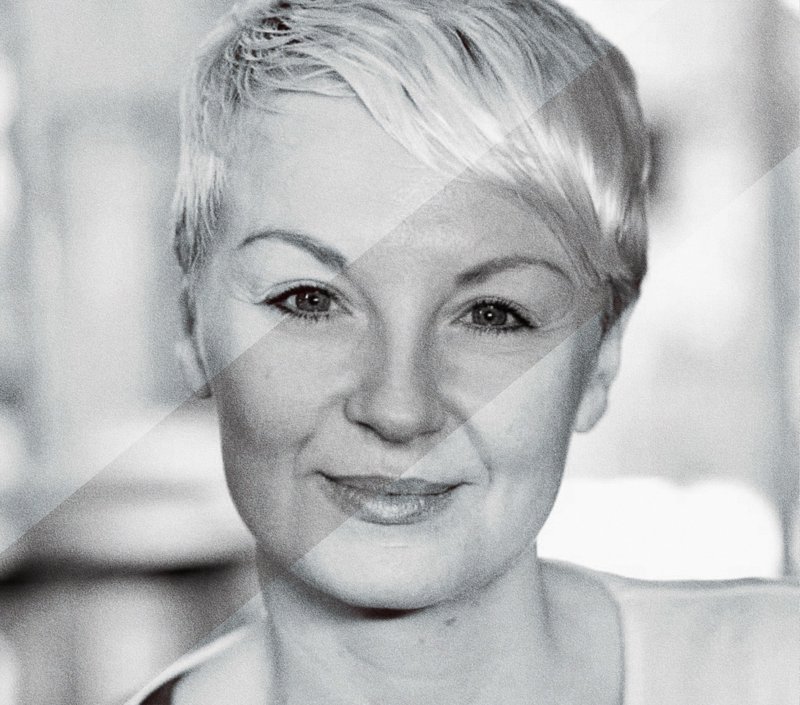 Anna Southgate, Founder At Penwoman & Handle With Care Guidelines.


Bias & Action Point:

"Gratuitous violence towards women on screen has been insidiously normalised, desensitising audiences and contributing to a culture in which the harassment and abuse of women is all too often dismissed, denied and even celebrated. This urgently needs to change. But how can we authentically portray the lived experiences of women without objectifying or dehumanising female characters and normalising violence? I wrote the 'Handle With Care' guidelines as a tool to help screenwriters stress-test their scripts."


Recent project or upcoming project your company are working on:

The guidelines can be downloaded here: https://www.penwoman.co.uk/#handle-with-care.


How can people find you and get involved with your work:

Download and read the guidelines, look at your scripts and challenge if they really need that scene of violence against women. Anna has partnered with the BFI, international TV and Film producers and supported a diverse range of writing talent – from Nicholl Fellowship award-winning screenwriters to best-selling authors. In 2021 she was a script consultant for BFI Network's 'New Voices' initiative, in collaboration with Blak Wave Productions.

Get in touch with Anna here.



---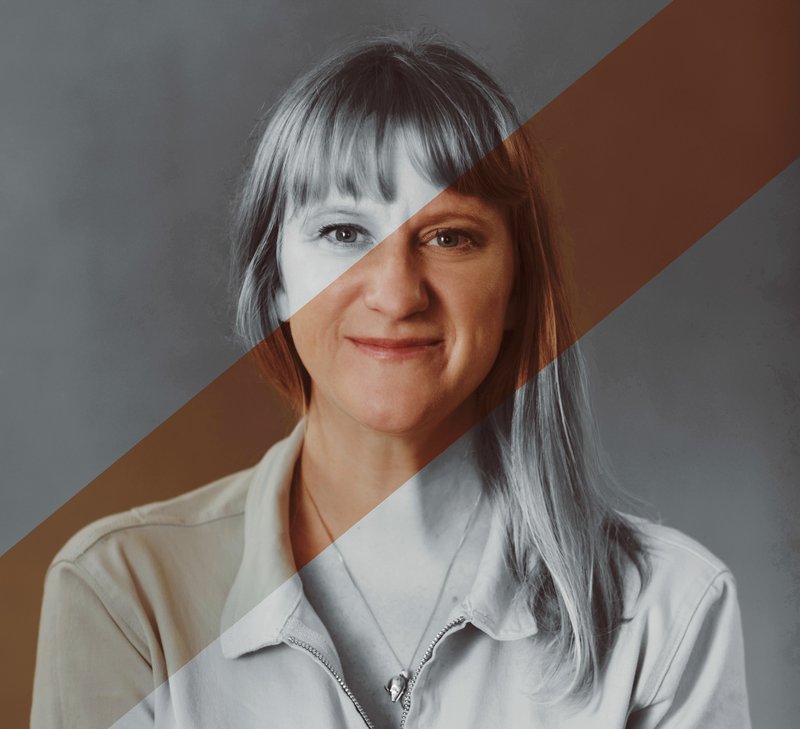 Naomi de Pear, Creative Director of our Sponsors at Sister


Bias & Action Point:

"I would love to see people stop feeling the need to put the word 'female' in front of things e.g. 'female director, so and so'. Just say director. They're the director. You wouldn't say 'we've hired a brilliant male director'."


Recent project or upcoming project your company are working on:

The Power [coming later this year], The Baby [airing on HBO on 24th April] and This is Going to Hurt [watch now on BBC iPlayer].


How can people find you and get involved with your work:

Follow us on Twitter: @sisterglobal
Follow us on Instagram: @sisterglobal


---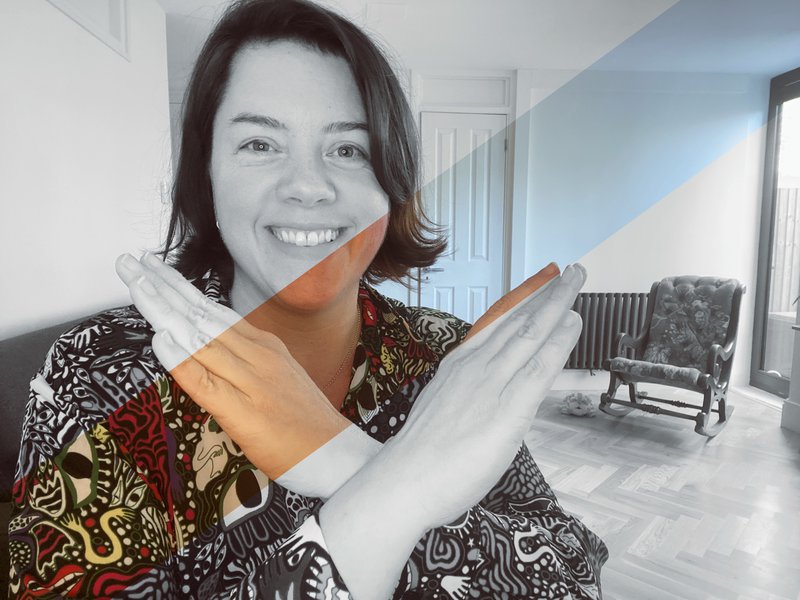 Caroline O'Neill, Co-Founder of DDPTV


Bias & Action Point:

"I would love to eradicate disability bias and I challenge every non-disabled industry player to educate themselves on the social model of disability; and use this knowledge to eliminate the industry barriers placed on Deaf, Disabled and Neurodivergent professionals to create a diverse and inclusive playing field."


Recent project or upcoming project your company are working on:

Deaf & Disabled People in TV (DDPTV) is a private online space for deaf & disabled television professionals across all genres to connect with like-minded professionals, share job opportunities, and to ask for & share advice and guidance. I am currently working as a series director and an executive producer for two different unannounced projects and in my spare time I also run Deaf & Disabled People in TV with Bryony Arnold, Shari De Silva and Charlie Pheby.


How can people find you and get involved with your work:

Deaf & Disabled People in TV: bit.ly/DDPTV
Email: deafanddisabledpeopleintv@gmail.com


Follow us on Twitter: @DisabledInTV
Follow us on Instagram: @deafanddisabledpeopleintv


---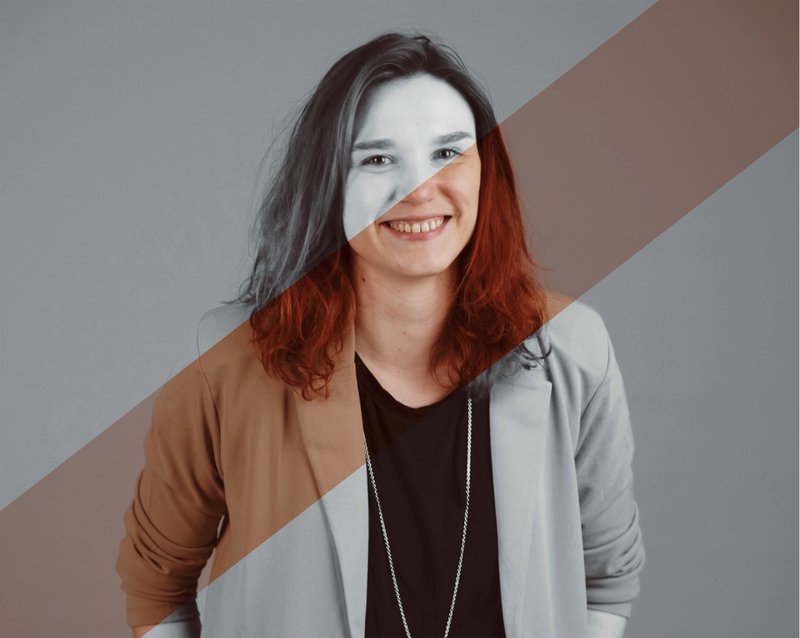 Kirstie Wilkinson, Technical Marketing-TV Drama at our Sponsors at Panavision


Bias & Action Point:

"I think one of the biggest barriers to creating an equal world is economical. People may often be put off from sharing and developing their ideas and stories when they learn how much money it can take before a project reaches completion, especially those who may not have the means or support in place to be able to undertake an endeavour on passion alone. This could be combatted by finding or creating mentorship programmes and workshops, free of charge, which make networking and development of ideas a less daunting prospect. This could help to allow more creative humans to learn how to realise their stories without the pressure of wondering how they're going to be able to pay for it before they've even got started."


Recent project or upcoming project your company are working on:

In terms of a particular project I'd like to highlight, I wouldn't like to pick just one, but I am always excited when people come to us with passionate stories that haven't been told before, and love to help whenever we can in making that come to life.

"Panavision is proud to continue supporting the efforts of Primetime, who provide a platform which encourages productions to look at their hiring practices and offers women an uplifting, accessible network where they can connect to professional opportunities. Primetime leads by example in its campaign for gender equality and is taking substantive action toward realising a more equitable environment in the entertainment industry. With the industry back in full swing, Primetime is an invaluable resource."  ~ Terra Bliss, Managing Director of Camera, UK & Ireland.

How can people find you and get involved with your work:

We want to highlight more women working behind the camera. Reach out to Primetime who will put you in touch with Christina.


Follow us on Twitter: @panavision
Follow us on Instagram: @panavisionofficial



---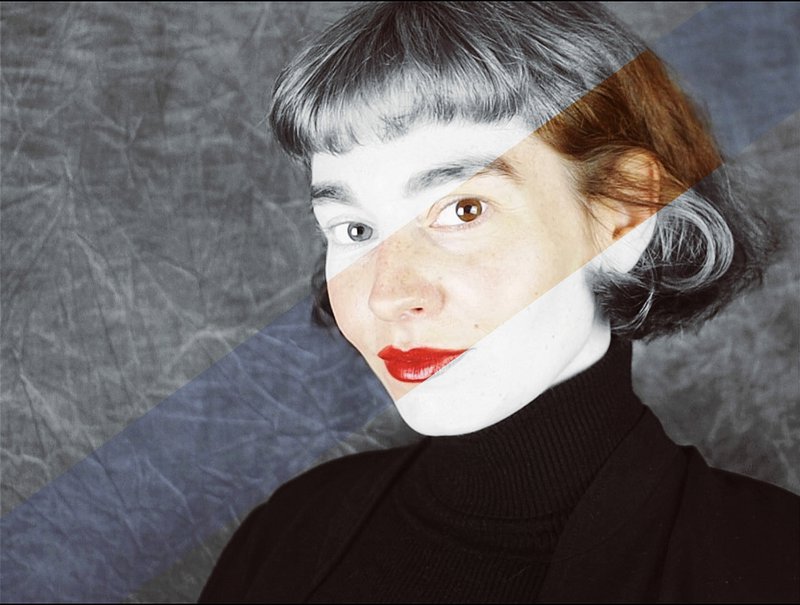 Victoria Emslie, Actor & Founder of Primetime


Bias & Action Point:

"Unconscious bias plays a role in hiring. If you are looking at CVs, scripts or showreels from people who fit your job criteria, why not remove their names and any information found on the Equality Act 2010 protected characteristics list. Let the work speak for itself. 
There is a wider conversation to be had around the lack of opportunities and barriers facing underrepresented professionals being hired on high end work especially in HOD positions. If someone is stepping up or they are the only person on a team with their specific life experience, make sure you put in place the support needed so they can do their job to the best of their ability. Do not set marginalised voices up to fail. Company and project-wide work around microaggressions, fair and equal pay can be just some of the solutions put in place. By creating systemic change within your organisations and on your projects, not only will workplaces be healthier and safer, but the work will also be more representative, and in most cases, more profitable. Did you know that female penned projects tend to quadruple their ROI, especially in budgets over £20m. What are you waiting for?"


Recent project or upcoming project your company are working on:

Primetime is a global visibility platform for women working above and below the line behind the camera. We have members in 55+ countries, including multi-BAFTA, Emmy and Academy Award winners. Our platform is kept free of profile pictures because we know that both conscious and unconscious bias plays a role in hiring. We want the work to speak for itself. 
Our #PrimetimePledge events bring those with hiring power to make a pledge to hire one of our members in the next 12-18 months on a HETV or Film Project. Composer, Carly Paradis, connected with Ed Lilly, Director of Sky's new show premiering on 11th March, The Rising, through our Composer x Director #PrimetimePledge event. We run our annual Graduate Showcase to champion some of the rising voices within our Industry as well as year round visibility campaigns for our members and their work. 
We are also looking to put a fund together to celebrate our upcoming 3rd Anniversary in May to start financing our members' work! Companies looking to partner with us get in touch. 


How can people find you and get involved with your work:

Sign up and create a free account. We are not in the business of selling data; I bootstrapped Primetime as I do not believe women should have to pay to be visible. Men HODs and Companies with HETV or Feature credits can also sign up for free at www.primetime.network.
Find us on Twitter: @PrimetimeNetwrk
Find us on Instagram: @primetime.network


---

Bias Breaking, like championing and celebrating women, is not for just one day - it takes everyone to make real, sustainable change happen.

Which biases resonate with you and which one do you pledge to break? Let us know on Twitter or Instagram!