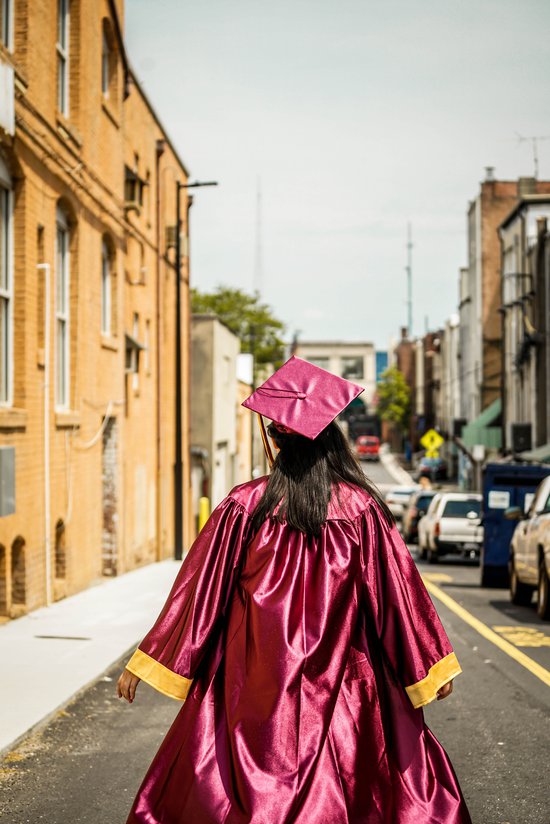 Graduate Showcase 2021
Championing New Talent In Our Industry

Our Graduate Showcase is back for its second year! It is time to celebrate some of the best up-and-coming talent in our Industry.
All of those listed below have either been shortlisted or nominated for GSA BAFTAs and Student Academy Awards, are RTS Student Award and Grierson Award winners & nominees, Cinéfonation winners & nominees or have had their film screened at a BAFTA or Academy accredited film festival, or have been selected for one of our Industry friends' programmes.

Now is the time to champion new voices: here they are. Share their work, sign them, hire them.

Happy Graduation!



---

KRISTI HOI - No Law, No Heaven


---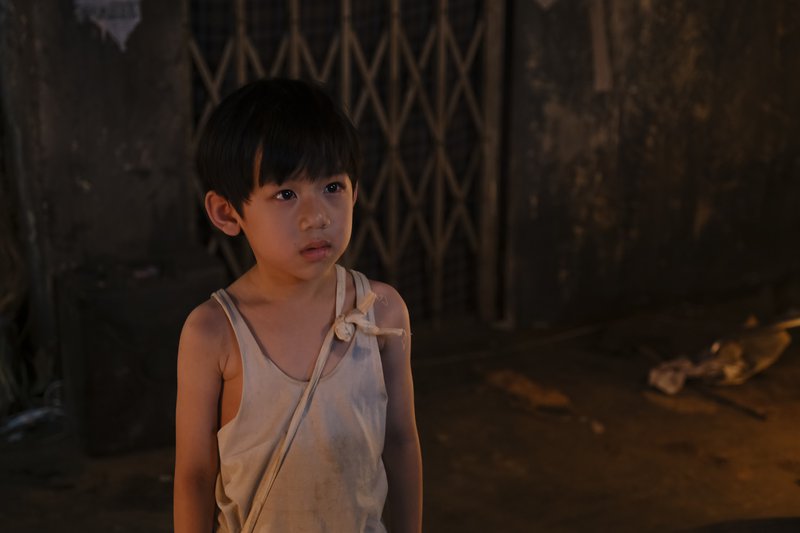 No Law, No Heaven explores the live of a man named Ming in three vignettes as he navigates his sexual identity amidst tradition in Hong Kong's notorious Kowloon Walled City. 

"This film is a deep dive into Hong Kong's history with colonialism and the mainland through the lens of memory and themes of sexual identity, family, and tradition. While, in many ways, inspired by my own family and my own struggles with identity, I was inspired by the urban legend of the Kowloon Walled City and how it has been cherished inspiration for many western fantasies yet quickly forgotten and swept under the rug of modern Hong Kong. As an Asian-American reconnecting with my own cultural history, I wanted to explore this world in a way that hasn't been seen in film before— as an extraordinary place filled with ordinary people."

Kristi Hoi is an award winning writer-director, filmmaker, and artist from Los Angeles, California. Her most recent film, No Law, No Heaven, won the JetBlue Focus Features Student Filmmaker Award at the 2020 IFP Gotham awards and is a nominee for the 2021 GSA BAFTA Live Action Student Award. She is a recent graduate of the UCLA MFA directing program and holds a BFA from the Savannah College of Art and Design in Sequential Art and Sound Design. As an artist by trade and a storyteller by nature, her work is a deep dive into vivid worlds featuring themes of duality, family and identity. 

Nominated for GSA BAFTA Live Action Award
Won Student Filmmaker Award at The Gotham Awards
2021 Student Academy Award Winner
San Diego International Film Festival
Savannah Film Festival.

Watch the trailer here.

She is currently seeking representation - why not drop her a line!


---

AKANKSHA CRUCZYNSKI -

Close Ties To Home Country


---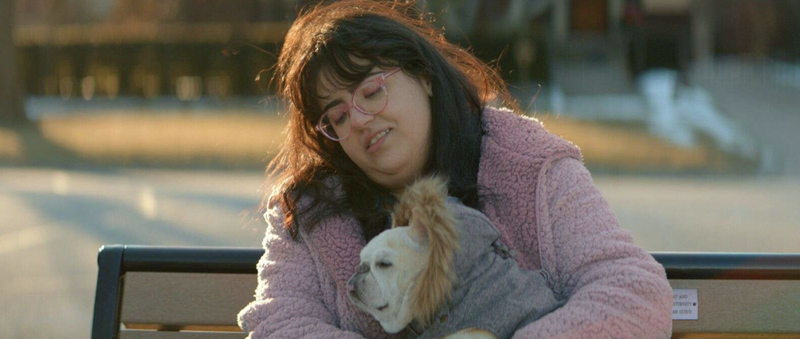 Close Ties To Home Country tells the story of Akanksha, a young immigrant ("originally from India but actually grew up in Saudi Arabia") is dogsitting Timothee, the baby Frenchie of Instagram influencers India and Harry while they're on a trip to India. Akanksha's sister is scheduled to visit her soon—they haven't seen each other in nine years. While she waits, Akanksha bonds with Timothee, enjoys the spoils of white money, has her friend Sophia over to engage in judgy hijinks, and muses over why she stays away from her home country.

"I had to make this film because I, like many other immigrants, am tired. I'm tired of the questions. I'm tired of the assumptions. I'm tired of having to explain, a hundred times over, often to the same people (because of how complicated and boring a story it is!), often to my very best friends, why I can't just "apply for citizenship." While I can't answer every question with this film (visa applications are often several hundred pages long. Permanent residency filing often takes twenty years or more for approval.), I'm hoping I can answer some, and that people will stop asking. The system is broken. Doing things "the right way" doesn't matter if you're not white. This country was founded on immigrants. It's a country that was stolen. Somewhere, that story got lost."


Akanksha Cruczynski is a writer and filmmaker based in Chicago. Originally from India and having grown up in Saudi Arabia, Akanksha* moved to the States for college, following which she studied comedy at The Second City, iO Theater and Annoyance Theater. She has made several short films including Close Ties to Home Country, her graduate thesis film which received a $2000 grant for outstanding student projects and successfully raised over $8k in crowdfunding. Close Ties had its world premiere at Aspen Shortsfest 2021, an Academy-Award qualifying film festival, where it won the Audience Award and a cash prize of $1250. Akanksha is passionate about telling stories from underserved communities and using humor to guide them.
*Polish? No. In a teenage angsty act of defiance, when her parents divorced, 14-year-old Akanksha changed her last name to her favorite character's—Clementine Kruczynski in Eternal Sunshine of the Spotless Mind. She did not know it was a Polish name or that that mattered.

Shortlisted for GSA BAFTA Award 2021
Winner of Aspen Shortsfest Audience Award
2021 Student Academy Award Winner


Watch the trailer here.


---

LINA KALCHEVA - Other Half


---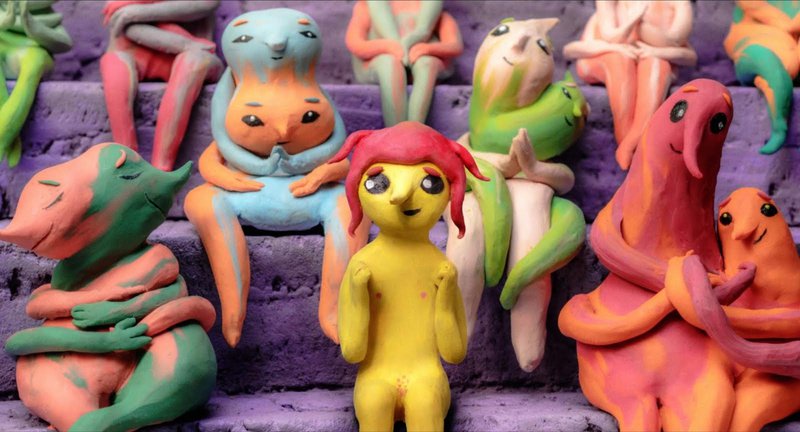 Other Half is the story of Ren, an Individual Being on a quest to find love and finally become complete.
The film follows Ren's journey through a mystical labyrinth of potential suitors as they attempt to find their other half and form a Merged Couple. With each trial, Ren tries harder to win their suitor's approval, desperately changing themself to meet their potential other half's every need. However, little does Ren realise that something much more important is at stake - the loss of their own individuality.
Other Half explores the ways in which changing yourself to be in a relationship won't make you complete, and that true completeness can only come from within.

"I've grown up with stories about epic adventures and quests, and they often felt like a point of reference interpreting my own life experiences. I always related to the emotion in these stories, even if the subject matter itself was far from reality. I was looking to express that perspective with this film – use the framework of mythology and heroic journeys but make it about something
very human – what are we really after when we look for love and the romantic struggles we experience internally.

It was easy to gravitate towards a coming-of-age narrative as romantic endeavors in our youth can seem like destiny, and failures can feel so epic and dramatic, which was perfect to describe with the format of a heroic quest. Love often feels like an imperative from a very young age; and that pressure to be in a relationship often makes us sacrifice and lose precious parts of ourselves that make us who we are. With this story we wanted to caution against changing yourself for other people, because their approval won't make you complete and ultimately won't last – that affirmation has to come from within, and the feeling of self-worth is more important than just having someone to be with."

Lina Kalcheva is a Bulgarian animation director currently based in England. Coming from a painting background, Lina came to the UK in 2013 to start her BA in Art, Film and Theatre in the University of Reading. She quickly turned to animation as a combination of these disciplines, and continued onto an MA in Animation at the London College of Communication, which she completed in 2018, followed by another MA in Directing Animation in the National Film and Television School, which she graduated from in 2021.
Lina mainly works in 2D, stop-motion and inbetween, using drawing, painting, clay and found natural materials. She is interested in experimenting and mixing techniques, and her latest film Other Half combines plasticine, oil paint and model sets on a multiplane. Her films are inspired by mythology, nature, the occult, identity and human relationships.

Other Half has been selected as part of Cinéfondation, 74th Cannes Film Festival
Bolton International Film Festival
Norwich Film Festival
Sitges Film Festival
Chicago International Film Festival

Watch the trailer here.

Lina is currently seeking representation - why not drop her a line!


---

LIA CAMPBELL - To All My Darlings


---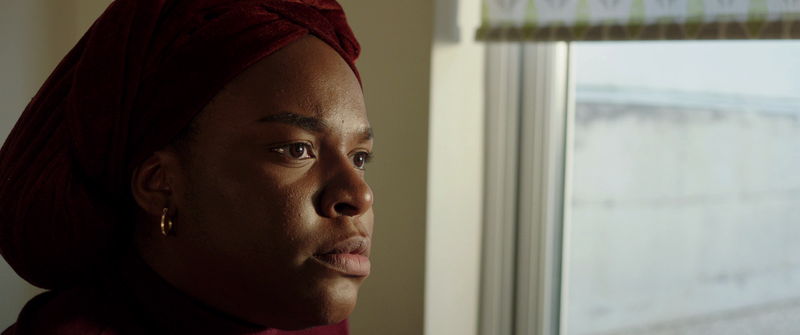 After a traumatic miscarriage during Sunday service Adaeze must face the medical diagnosis that further pregnancy attempts will be difficult. Adaeze must face the reality of the situation with her husband, Nonso.
In To All My Darlings, Adaeze evaluates the emptiness now left inside her. Struggling with guilt, pressures from the church and deciding how to tell her husband about the medical realities, Adaeze finds herself isolated in a country where her community is already marginalised.
Only by taking matters into her own hands does she learn how to mitigate her feelings of guilt and find closure. By battling her interior questions of religious and societal expectations, she emerges as a woman free from external pressures.

"To All My Darlings interested me as it tells the story of a young woman, Adaeze, who is a part of the Nigerian-Irish community in Dublin. The film follows her as she finds out she may never be able to have children, and the implications this has on her relationships and her sense of belonging. The script was written by the incredibly talented Derek Ugochukwu, and we collaborated to develop the story. For me, the piece echoes universal themes of femininity, societal expectations and grief. As a director, I felt that I could bring a unique female perspective to the project. For me, a personal relationship to the story I'm telling is vital."

Lia Campbell is a German-Irish filmmaker. A graduate from the IADT National Film School, Dún Laoghaire, her previous work has reflected on national identity, gender roles and how we define belonging. Her fictional debut 'To All My Darlings' won the Audience Award for best short film at the Virginmedia Dublin International Film Festival 2021 and was shortlisted for a GSA BAFTA award 2021. Lia is currently the Northern Irish participant for the Scottish Documentary Institute's 'Bridging the Gap' scheme and her short film 'Emmy', produced by WalkOnAir Films, will premiere at this year's Edinburgh Film Festival 2021. Her previous short documentary 'Polaroid Boys' was part of the official selection for Docs Ireland 2020. Lia currently works as the production assistant for Dumbworld Ltd - an artistic-led creative production company.

Virginmedia Dublin International Film Festival 2021 - Best Short Film
Shortlisted for a GSA BAFTA 2021
Aesthetica Short Film Festival
Eko International Film Festival
Carlow Arts Festival
Catalyst International Film Festival

Watch the trailer here.

Lia is currently seeking representation - why not drop her a line?



---

PHUMI MORARE - Lakutshon' Ilanga


---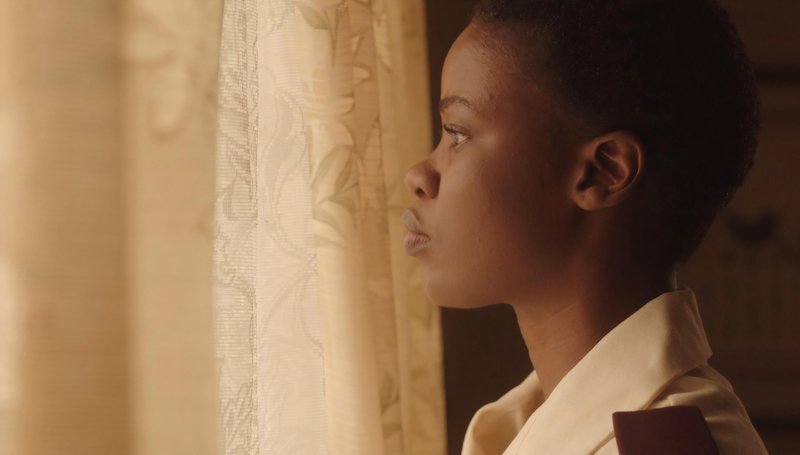 Lakutshon' Ilanga tells the story of a young, Black nurse living in 1985 apartheid South Africa must face her worst fears when she learns that her activist, younger brother may be in danger when he doesn't return after school.

"This story is important to tell because it bears witness to the quiet heroism of an ordinary, African woman and her transcendence against her oppressive environment. I was inspired to be a director because, at heart, I love telling stories. I am also passionate about shifting the narrative of Africans in the stories I tell. The medium of cinema is the most interesting to me for that because it is an art form that is able to communicate directly with our hearts by engaging us in a sensory experience."

Phumi Morare is a South African writer/director who is passionate about redeeming the African and feminine identity through cinema. She's interested in using the Black female gaze to tell personal, human stories of everyday Africans. Phumi's short film Lakutshon' Ilanga (When The Sun Sets) is nominated for a 2021 Student BAFTA award. Phumi's short film Home won the Best Women Short award at IndieX Film Festival 2020. Her upcoming project, Why The Cattle Wait, was selected for the 2021 Berlinale Talents Durban program. Phumi completed her MFA in Film Directing at Dodge College at Chapman University. She currently freelances as a strategist at Statement Films, a company that incubates African women content creators.

Nominated for GSA Student BAFTA 2021
2021 Student Academy Award Winner

Watch the trailer here.


---

MULAN FU - Beautiful


---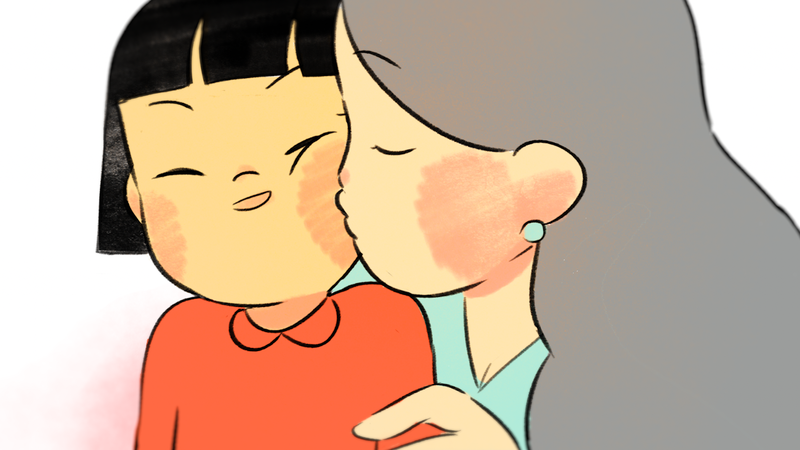 A teenage girl reckons with love and loss as her mother battles a dangerous disease. A story about the enduring bond between mothers and daughters, Beautiful explores the transformative power of resilience.

"My film is based on a very personal and intimate story of my family. It's a celebration of the female body in whichever form that it's in, no matter how the outside world or diseases tranformed it. It is also a celebration of the strength of love between mothers and daughters that can break through the worst hardships."

Mulan Fu is an award-winning filmmaker, animator, and illustrator based in New York City and Shanghai. Her commercial work ranges from 2D cel animation, motion graphics, to illustration, and she's currently working in the Creative Development department at Pearl Studio Animation. She has recently graduated from the Film and Television major at New York University Tisch School of the Arts and is pursuing a master's degree in educational game design at Teachers College Columbia University. 

Winner at L.A.A.F
Winner at National Board Of Review
Top Prize at First Run Festival
Winner Of Best Animation At First Run Festival
Finalist at North American Chinese Directors Tour
Semi-Finalist at Spark Animation
Panama Animation Festival
Lift-Off Global Network
Black Bear Film Festival
Clones Film Festival
Asian Film Festival

Contact Mulan to watch the film.


---

CARINA GABRIELA DASOVEANU - Prin Oraș Circulă Scurte Povesti De Dragoste


---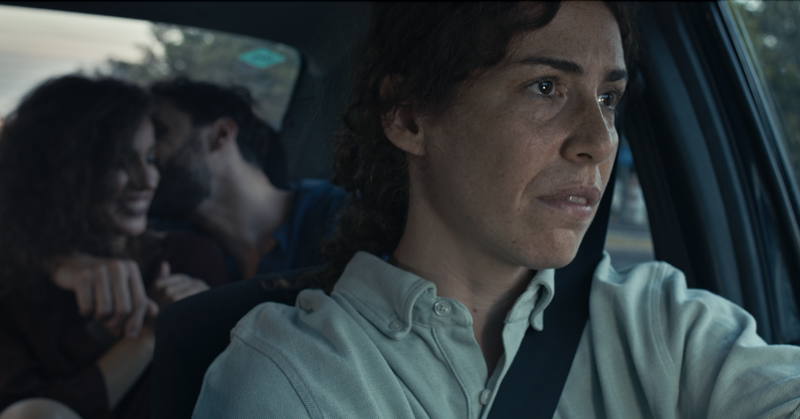 Prin Oraș Circulă Scurte Povesti De Dragoste (Love Stories On The Move) tells the story of Lili, a 36 year old taxi driver who is trying to save her marriage with Dani, an amateur fisherman. Her car rides put Lili in front of several love stories really different from her own.

Right from her childhood, Carina-Gabriela Dașoveanu was captivated by the world of theatre, being awarded and performing on stages in Constanța, Timișoara, Cluj, San Remo. Although her main study line in highschool was science, her passion for the universe of cinema made her choose to study in a film school. She was admitted in National University of Theatre and Film "I. L. Caragiale" (UNATC), Bucharest, in Faculty of Theatre and Film, Babeș-Bolyai University, Cluj and in five other top film universities in UK. She continued her studies in UNATC, where she was admitted first of the list. Her graduation film was awarded with the 3'rd prize in Cannes Film Festival at Cinéfondation Section and nowadays Carina is studying for her master degree in Film Directing, also at UNATC.

"I wanted to make a really universal film about relationships. About that feeling of being together with someone but actually feeling so lonely, about that feeling of knowing that something is over but not ending it. Talking about love, I think that the French version of the film title, "Histoires d'amour à la volée", reflects best the idea I want to highlight. Love is to be grabbed in full flight, without thinking twice, love arrives when you least expect it and makes you fall down if you don't maintain the floating line. Becoming a film director was definitely the craziest idea I've ever had. Sometimes things got really complicated, but then I tell myself "a ship is always safe at the shore, but that is not what is built for". This is one of my favorite sayings and it always helped me when I was too afraid to do what I had to do. It reminds me that even if it is hard now, I am built to make it. Being a young girl director was really tough for me. There is always that "I am not sure about you!" face when I am talking with someone about my projects. But, growing up, I have realised that I don't need any validation, I don't have to make people believe in me, I just need to believe in myself. And that's what I did. It took me a lot of patience and self-love, but you know, "It takes a lot of silence to make sound".

3rd Prize at Cinéfondation, 74th Cannes Film Festival.

Watch the trailer here.


---

IDA MELUM - Night Of The Living Dread


---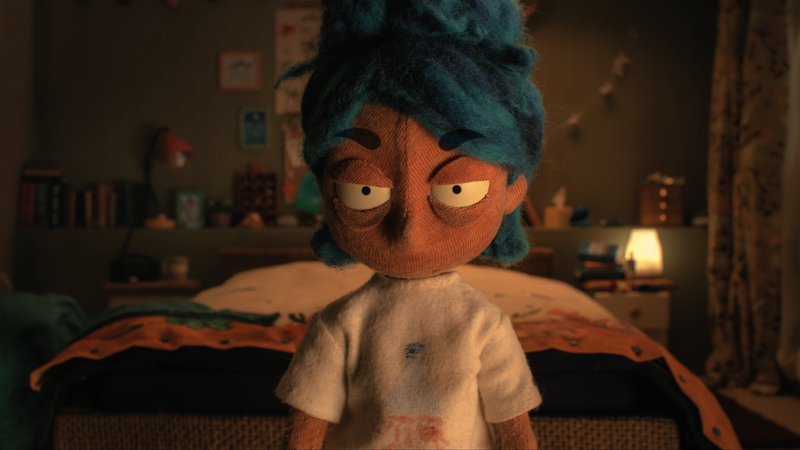 Night of the Living Dread is about Ruby, who can't sleep at the best of times. But when a power cut ravages her meticulous nightly routine, her sleepless night descends into a horror-fuelled labyrinth where she is haunted by some unwanted visitors in her tiny studio flat. With no place to escape, Ruby is forced to confront her darkest fears, however terrifying or embarrassing they may be.

"The film deals with insomnia, anxiety and embarrassment, something I have dealt my fair share with and still do from time to time. I wanted to make a film that addressed issues which were common but not often spoken about. Being trapped with your thoughts at night inspired the nudge to traditional horror films. The comedy and the mundane also became an important part of telling the story. The idea was to take back control of a subject that is often debilitating by having fun with it. In the end I wanted to make a film that my younger self could relate to and it has been wonderful seeing the film resonate with such a broad audience. I always loved telling stories ever since I can remember, and I did it with whatever means I had. Whether it was putting up plays in the backyard, forcing my poor friends to act in my films, or animating using toys and old web cameras. I think what drew me to being an animation director specifically is that it encompasses all the things that I like in one; story telling, acting, working with people, art and solving challenges both technical and on set. I recently started telling stories more true to me and my experiences. At first it was terrifying to pour my heart out on the screen, but I've found that the reward is worth it."

Ida Melum is a GSA BAFTA nominated animation director based in Sweden and England. After receiving her acting diploma in Norway, Ida earned her BA in Animation at Middlesex University, London. She worked as a stop motion animator on films such as the BAFTA winning "Poles Apart", and "Facing It", before deciding to get her master's degree in Directing Animation at the National Film and Television School. During her time at the NFTS, she made films such as "Shopped" and "Ovary-Acting" and has just finished her graduation film; "Night of the Living Dread". Her stop motion films have been screened at several festivals, and she won the Jury Award for her film "Abducted by Aliens" for the BBC TV-Licensing Campaign.

Nominated for GSA Student BAFTA 2021
BIFA nominated
Encounters Film Festival
Bolton International Film Festival
Aesthetica Short Film Festival
Norwich Film Festival
LIAF - London international animation festival
Stop motion Montreal 
Fredrikstad Animation festival

Watch the trailer here.

Ida is currently seeking representation - why not drop her a line?



---

MYA KAPLAN - Habikur (Night Vision)


---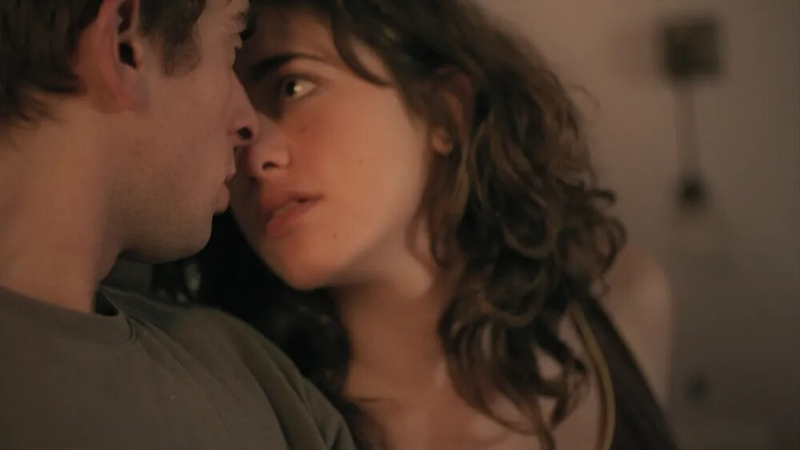 Routhi spends an unusual night with a guy from her village. After discovering the troubling circumstances that led to their unexpected romantic encounter, she must seek the truth and find her own way to confront him.

Night Vision was written, directed and shot by Mya Kaplan, as part of the "Heroine 2" project, which dealt with female bravery. It deals with the search for love, with the uncovering of a disturbing sexual incident, and with its protagonist's struggle to reconcile the two. The film was produced by Efrat Cohen and Gaudeamus Production Ltd for the Steve Tisch School of Film and Television. The project was created by Mia Dreifus and Michal Vinik, in order to support young female creators. Mya Kaplan is a Writer-Director and Cinematographer raised in Yodfat village in the northern part of Israel and is based today in Tel Aviv. In 2021 she has completed her BFA studies in the Steve Tisch School of Film and Television, Tel Aviv University. Her graduation film 'Night Visit' has premiered in the Cinéfondation, Festival de Cannes 2021. During her studies Mya has written, directed and created the cinematography for several shorts including 'Sisters Playing Soccer in the Hood' (2018 Tel Aviv International Student FF, Lethal Lesbian FF) and has directed a documentary co-produced with Lodz film school 'Hahaim Od Pa'am' (2018 Haifa International FF). Alongside her cinematic work, she acted as the festival Director of the Tel Aviv International Student Film Festival (2018-2020). Mya is currently working on a TV series and her first feature film as a writer-director.


"The story is set in a small, eventless village that has an open door mentality. I chose to show the charm and the beauty of such a place but also the unsettling undertones that sometimes exist in a small community. The film follows Routhi (21) who is surprised one night to find a guy from her village in her living room. The awkward meeting evolves into a sexual engagement and it seems both sides are content, but later it appears there were troubling circumstances that led to the seemingly unexpected encounter. These revelations shed a new light on the romantic night and leave Routhi shaken. The film asks a principal and inconclusive question: Does a 'one night stand' initiated by a woman, become a sexual harassment when retrospectivey it appears the men had questionable intentions? I decided to leave this question open, aiming to present a deep and challenging story that stays true to the heroine's complex feelings. I relate to the moral question but mostly to her soul's desires, and hopefully other women and men too."
Selected for Cinéfondation, 74th Cannes Film Festival.

Watch the trailer here.


---

BÁRA ANNA STEJSKALOVÁ - Love Is Just A Death Away


---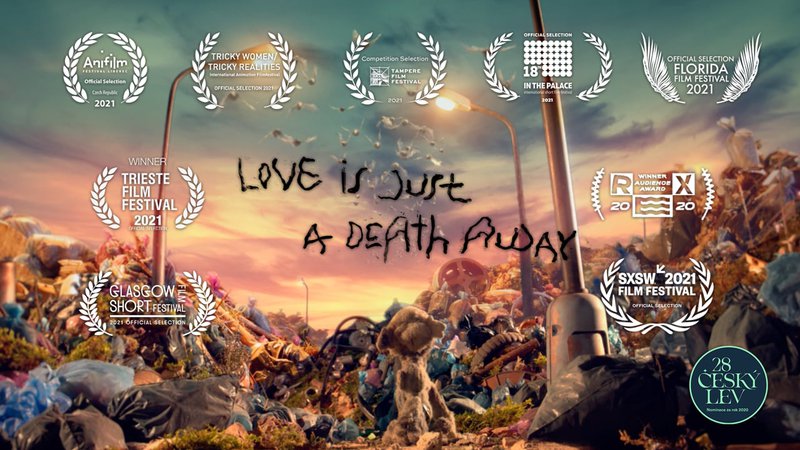 Sometimes life starts after death for someone. Like for a little parasite Steve, who walks with a rotting corpse of a dead dog around an old landfill. Trapped in his unpalatable body he tries to find love and friendship.

Why did you want to become a Director: "To spread the message of hope, that broken souls can heal and love awaits for everybody. I always wanted to be one. There's just not a discussion. I told my parents when I was 7 that I wanted to make animated films and it just stuck with me. It is a necessity for my being."

Bára Anna Stejskalová finished her MA TV School at the Academy of Performing Arts in Prague. Her graduation film The Fishermen (2017) was on BAFTA shortlist. She's a co-creator of HEARDT (Burning Man Honorarium Grant in 2018). Her recent film Love Is Just a Death Away (2020) had its US premiere at SXSW, was on BAFTA shortlist, won 2 prizes at Palm Springs festival and many more. She is currently working on VR animated film Darkening as art director and preparing a new animated underwater musical.

SXSW
Glasgow Short Film Festival
Trieste Film Festival
Tampere Film Festival
Anifilm


Watch the trailer here.

She is currently seeking representation - why not drop her a line!



---


Graduates to watch out for from other departments:


Arushi Chugh is a Director of Photography from India, currently based in the UK. A recent graduate from Cinematography program from the esteemed National Film and Television School, she has shot on film (16mm and 35mm) and digital mediums across short films, commercials, tv pilots and documentaries. Having a degree in sociology aids her understanding of the interplay of institutions, religion and politics on human behavior. Narratives that look at the layered relationships of characters on the periphery of society at a moment of transition are of particular interest to Arushi. Imagery that depict the intricacies of mood, emotion and relationships through a symbolic approach to framing and lighting excites her. Some of the projects she has worked on have been conferred the Audience Award at River to River Florence Film Festival, screened at BFI Women with a Movie Camera Summit, Encounters Film Festival and shortlisted for Series Fest and New Voices Award at the Edinburgh TV Festival.



Michelle Brøndum is a London-based, Cannes-nominated Producer for film, TV and games, and a graduate of the MA Producing course at the National Film and Television School. 
Originally from Denmark, Michelle started her career in Copenhagen in 2014, working freelance as a Production Coordinator and Production Manager for Danish Feature films and International Co-Productions, while producing her own projects on the side. In 2015 she produced her first feature, the Danish horror film A GOD WITHOUT A UNIVERSE which premiered at Denmark's biggest film festival CPH:PIX, ran in selected Danish cinemas and was distributed on DVD and VOD in Denmark, Germany, Austria and the US. Michelle has since produced several shorts, including LILA, which premiered at Palm Springs International Film Festival in 2019, and THE CONFIRMATION, which opened at Inside Out Toronto LGBT Film Festival, also in 2019.
Michelle's recent work includes the gothic horror drama 'Requiem' starring Bella Ramsey; the science and natural history doc. 'Stories of You and I' starring Academy Award Nominee Jonathan Pryce; the Student BAFTA nominated VR game 'CoVRt Operation'; as well as the Cannes Cinéfondation nominated animation short 'Other Half' starring Evanna Lynch and Dylan Edwards.


Ebba Hult is a Swedish cinematographer based in London. A recent graduate of the NFTS, her student accolades include a selection in La Cinéfondation – part of the official selection at the 74th Cannes Film Festival – as well as selections in upcoming BAFTA and BIFA-qualifying festivals such as Norwich, Bolton and Aesthetica. Ebba works across narrative, documentary, art, fashion, commercials, and music videos. She recently finished shooting a sci-fi art film and is currently in pre-production of a 16mm drama short set on an island in the Archipelago Sea in Finland.