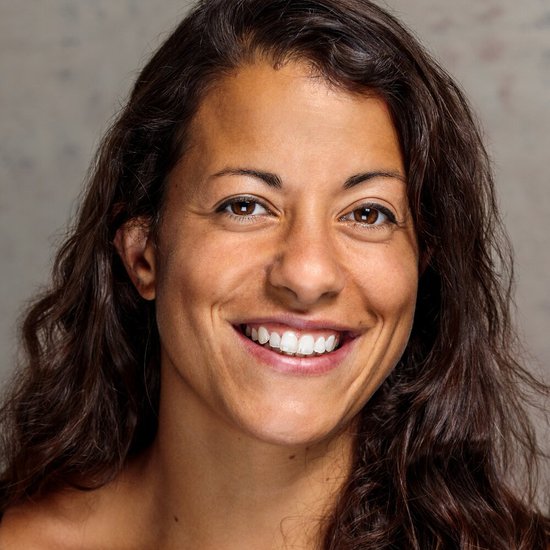 View Yarit Dor's Primetime Profile
Yarit is known for her work on: The Spanish Princess 2, Adult Material, White Lines and the upcoming The Wheel Of Time, Domina and The Girlfriend Experience 3.
Yarit Dor
Initimacy Coordinator
Now I mentor others. It is a core value for me to help lift upcoming practitioners so they are more prepared and equipped to advocate for a better consent culture on set.

WHERE ARE YOU BASED AND HOW DOES THIS PLAY INTO THE WORK THAT YOU DO?

I'm based in London and work in the UK and EU. 


WHAT INSPIRED YOU TO BECOME AN INTIMACY COORDINATOR?

My inspiration for all the skills I do is: physical expression, storytelling and performer safety.

I started my journey when I moved to the UK to study contemporary dance at Trinity Laban Conservatoire and worked as a dancer and dramaturge for Hagit Yakira Dance Company. In 2007 I shifted to theatre and did a Masters in Theatre Practices (Directing) after which I started working as an Assistant Director. I then went to train in the Jacques Lecoq physical theatre performance methodology and later trained with Philippe Gaulier. Due to my skillset in dance, movement and stage fighting I naturally shifted into working as a Fight Director, Movement Director and Visiting Movement Tutor in live performance. 

As a female Fight Director & Movement Director I worked on many theatre shows in which I facilitated and choreographed moments of emotional & physical extremes. So questions around how to stage intimacy weren't new to me, many practitioners were pondering those same questions. 

In 2016 I was introduced to IDI's work through Lizzy Talbot which learned it from Tonia Sina (both based in USA at the time). There was no formal in-depth intimacy training in the UK so I decided to fly over to Canada and do some training with Alicia Rodis and Rachel Flesher (both intimacy coordinators and intimacy directors) at the Paddy Crean Workshop and later I flew over again to do IDI's Intimacy Choreographer's training in Toronto. That gave my practice a massive boost and enriched my personal exploration. 

In 2017, I started to work as an Intimacy Director in theatre shows and in 2019 I became the first Intimacy Director on the West End (Death of A Salesman starring Wendell Pierce from The Wire). Thus the transition into Intimacy Coordination in TV/film was a natural progression. 

My first Intimacy Coordination job was Adult Material which recently aired on Channel 4. I had an absolute blast working on it and loved what Dawn Shadforth (director), Lucy Kirkwood (writer) and Chloe Thomson (Cinematographer) created. The style, the dramatic-comic exploration, the heartfelt "in-yer-face" writing was just up my street. 

Since then I've been really lucky and grateful to get the opportunity to work on a wide rage of TV genres from period dramas to fantasies and from comedies to dramas and psychological thrillers. I've learned a lot from the crew, directors and actors I met. 

One of my working goals is to help foster change in my industry and in the UK intimacy coordination community. In 2020 I helped open Bectu's Intimacy Coordinators Branch, which I now chair, and I co-wrote the Equity Intimacy Working Group's Intimacy Guidelines for live performance, media and performers. In addition, I and Shoni Wilkinson (Costume Designer extraordinaire) set up INTIMASK which was nominated for "Shaker Of The Year". It is the first online shop solely focused on creating and selling specialised modesty garments for intimacy scenes. The store supports diversity by offering garments in 6 skin tones, promotes hygiene & safety via the removable barriers and offers a reusable product which is more sustainable. I also co-run a company called Moving Body Arts that offers choreography services and a mentoring scheme. 


HAS MENTORSHIP PLAYED A ROLE IN YOUR CAREER AND TO WHAT EXTENT?

When I started working as an intimacy coordinator there were no official mentorship programmes in the UK at the time. Therefore I reached out to practitioners I already met and studied from in my previous trainings abroad. 

I owe a lot of gratitude to Alicia Rodis (originator of the Intimacy Coordinator role) and Amanda Cutting (one of the first Canadian Intimacy Coordinators) for the reoccurring chats we had about on set practice, their advice and generous anecdotes. Their expertise and colleague-comradery was instrumental when I was moving my practice from intimacy direction (for stage) into intimacy coordination (for tv/film). They were both very supportive in helping the development of many of the first Intimacy Coordinators in the UK.

Further down the line Alicia Rodis opened a private training programme she ran for selected international professionals that work as Intimacy Coordinators already or for those that have worked with them on set. I joined that and it was great. It clarified and validated a lot for me. 

Now I mentor others. It is a core value for me to help lift upcoming practitioners so they are more prepared and equipped to advocate for a better consent culture on set. So this November my company Moving Body Arts opened the first Intimacy Coordination Mentoring Scheme for Underrepresented Groups supported by ScreenSkills and fully funded by the Film & TV Charity Fund. 


WHAT HAS BEEN THE GREATEST CHALLENGE YOU HAVE HAD TO OVERCOME TO GET TO WHERE YOU ARE NOW?

When I started out there were very few producers, directors and crew that knew what my role was. Sometimes I was even hired just because it sounded nice and actors or agents were asking for an intimacy coordinator to be present. As one of the first UK Intimacy Coordinators working on set, it wasn't easy at all. With all honesty, two years ago when Intimacy Coordination was fresh and new it was super challenging especially if the decision to bring an Intimacy Coordinator was forced on the director by the producer or by the production studio. I knew that what I do and introduce will affect other intimacy coordinators coming up in the future. As you can imagine, that sometimes felt like a heavy weight and a lonely journey.  

Luckily this is no longer the case now. The role has been in the UK for 2 years and so more producers and directors know about it, there are more intimacy coordinators out doing the job and many actors now learn basic intimacy performance skills as part of their acting training. 


ARE THERE ANY WOMEN WHO YOU PARTICULARLY LOOK UP TO OR WHOSE WORK YOU HAVE BEEN INFLUENCED BY?

Alicia Rodis - Intimacy Coordinator (USA)
Teniece Divya Johnson - Intimacy Coordinator (USA)
Rachel Flesher - Intimacy Coordinator & Fight Director (USA/CA)
Shoni Wilkinson - Costume Designer, Assistant Designer and Maker (UK)
Rosemary Brandt - Choreology Teacher (UK)
Adjoa Andoh - Actor, Director and Activist (UK)
Amy Russel - Teacher and Pedagogue (UK)
Einat Even - Dancer, Shiatsu Practitioner and Dance Therapist
Dr Brene Brown & Dr Harriet Lerner - Authors, public speakers, social worker/psychologist
Artists like: Madonna, Zaha Hadid, Bronte Sisters, Toni Morrison, Frida Kahlo, Pina Bausch, Sasha Waltz, Ana Laguna and more


WHAT ADVICE WOULD YOU GIVE TO YOURSELF WHEN STARTING OUT?

- There are many ways to do this work, don't follow only one path, one person or one company. Expand your horizons.
- Be aware of your own stagnation, there are always new things to learn. 
- Value your time, energy and contribution. Being generous and "part of the pack" doesn't mean you shouldn't be acknowledged and appreciated for your time, hard work and forward thinking.  
- If you hit hard emotions it means something is not aligning with your values, expectations and boundaries. Speak to your head of department on set, express your feelings and needs. Make actionable requests so they know more about how they can support you. Don't stay silent. Silence happens when we want to be easy and to fit in, but it actually doesn't make us fit in, instead it makes us disappear. You are worth it, your voice and creativity in the team is worth it so reach out and speak up.
- Change the on set culture by being the culture you want to see.  



IS THERE ANYTHING THAT WOULD MAKE YOUR JOB/ GETTING WORK EASIER?

Being contacted when a show/block is in pre-production. Intimacy Coordinators also need prep time.


THE TIME'S UP MOVEMENT IS NOW IN ITS SECOND YEAR. HAVE YOU NOTICED ANY CHANGES SINCE IT STARTED?

Yes, there is more clarification, sensitivity and consideration around performer rights and responsibilities relating to all parties. It has raised the awareness of consent culture on set. 


WHAT ARE THE ESSENTIALS THAT YOU TAKE TO WORK WITH YOU?

I always bring a kit full of stuff. For example: Intimask Modesty Garments, Barriers, Hygiene Products, Adhesives etc.  


WHAT HAS BEEN ONE OF YOUR GREATEST SUCCESSES SO FAR?

The ability to help disperse fear and empower artists to explore their work and creative ideas in a safer space. 


COULD YOU TELL US HOW YOU ARE KEEPING BUSY DURING LOCKDOWN - HAVE YOU DISCOVERED SOMETHING NEW THAT IS BRINGING YOU JOY?

I've been sporadically on set shooting and been teaching contemporary intimacy practice on Zoom to BA and MA acting students and BA film school students.

Something new - I started listening to audio books. I've always tried to avoid them cause there's noting like holding a paper book in your hand but I've succumbed to giving it a try. I admit, it is growing on me.
I've also started writing a book. 


WHAT IS YOUR BEHIND THE SCENES PASSION OUTSIDE OF WORK?

I enjoy dancing (before the lockdown I was doing Lindy Hop and Capoeira). I enjoy walking in nature, knitting scarfs and watching movies I grew up on and movies I've missed out on. For example, this festive season I watched Joker and Birdman which I missed when they first came out and I was in absolute shock afterwards, so powerful, so beautiful and so rooted in social truths. 


TELL US SOMETHING NOT MANY PEOPLE KNOW ABOUT YOU.

My DNA test showed that I have 6% Scandinavian in me which no one in my family knows how it got there and we can't trace that to anyone. I find this very amusing and maybe that explains why as a fight director in theatre I love sword fighting. I guess I have a bit of an inner Viking.  


WHAT IS YOUR FAVOURITE QUOTE OR MANTRA?

When I need a reminder of what projects or pathways to choose in my life: 
"Do whatever makes you playful" (David Brown - my former acting teacher) 

When someone attempts to manipulate me and I'm in need for a compassionate reminder that all the steps of my journey have shaped my professional experience:
"You bet I arrived overnight. Over a few hundred nights: in the Catskills, in Vaudeville, in clubs and on Broadway." (Danny Kay - Actor and Comedian) 

When I just need to laugh a bit: 
"Be open minded. But not so open minded that your brains fall out" (Groucho Marx - Comedian, Actor, Writer)