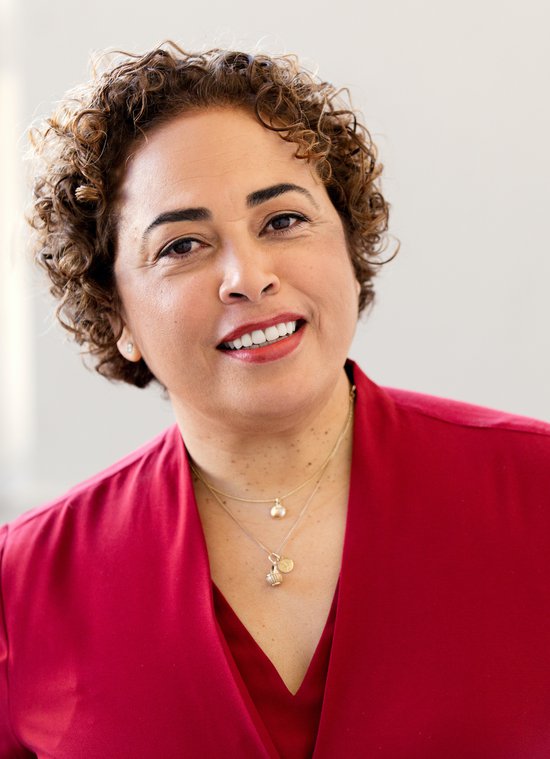 View Terilyn A. Shropshire, ACE's Primetime Profile
Terilyn is an Emmy-nominated Editor known for her work on When They See Us, Beyond The Lights, Miss Bala, Black Nativity, Sparkle, The Secret Life Of Bees. Her latest project, The Old Guard, can be watched on Netflix.
Photo credit: © Saman Assefi Photography
Terilyn A. Shropshire, ACE
Editor
"I treasure my relationships with my Black directors. Telling our stories has been one of the most satisfying and precious gifts of my career."

WHERE ARE YOU BASED AND HOW DOES THIS PLAY INTO THE WORK THAT YOU DO?
I live in Los Angeles. I have lived and worked in both New York and Los Angeles. I found broader and more consistent access to opportunity on the West Coast.


WHAT INSPIRED YOU TO WORK AS AN EDITOR?
As a dual Journalism and Film major in college, editing was my favorite part of the writing and filmmaking process. It felt the most instinctual to me.  I think it is because there is something inherently satisfying when you can find the exact words and images to tell a good story.


HAS MENTORSHIP PLAYED A ROLE IN YOUR CAREER AND TO WHAT EXTENT?
Editing is a craft where mentorship is inherently essential. Learning to be an editor is more than mastering a particular tool or software.  I was extremely fortunate to work for editors early in my career who encouraged my observation and participation in their journeys to navigate films through the post-production process, both creatively and politically. I was in the rooms where it happened, as the Hamilton song goes. I took the opportunity to edit footage the editors would give me, and worked with up and coming talents on projects whenever possible. My first opportunity to edit a feature came from one of my longtime mentors Anne Goursaud when she began her transition from Editor to Director. I have taken that approach in my career as I endeavor to support and advocate for other rising editors.


WHAT HAS BEEN THE GREATEST CHALLENGE YOU HAVE HAD TO OVERCOME TO GET TO WHERE YOU ARE NOW?
Through my career journey, I have been extremely fortunate to collaborate with talented filmmakers who have allowed me to edit a multitude of genres.  Yet, at times, I feel impeded in accessing new challenges by a narrow and limited perspective from people in a position to provide opportunity because they "file" my credits in a Black Film genre. Storytelling is storytelling, and my skills are in service of all types of film. Having said that, I am proud of my films, and I treasure my relationships with my Black directors. Telling our stories has been one of the most satisfying and precious gifts of my career.


ARE THERE ANY WOMEN WHO YOU PARTICULARLY LOOK UP TO OR WHOSE WORK YOU HAVE BEEN INFLUENCED BY?
I am inspired by the talent and resilience of women every day. It starts with Mom, of course. As I transitioned from a young avid movie watcher to a cinema student, my early awareness and influences were editors Carol Littleton, Anne Coates, Dede Allen, and Thelma Schoonmaker. Lillian Benson was the first black female editor I was aware of, and she is an important influence on me.


WHAT ADVICE WOULD YOU GIVE TO YOURSELF WHEN STARTING OUT?
This question is probably the hardest because what I did not know were the lessons I needed. I would say be passionate and deliberate in your intention. Do not get discouraged by impedance, keep moving in whatever direction reveals to you some access because the good and bad news is that there is no one path to your goal. Opportunity can open from the most unexpected sources. When it does, you better be prepared to take it on and knock it out of the park. Be confident and consider how to reflect your confidence to others. Do not expect people to see you the way you see yourself; you have to educate them on your skills and assets. Most of all be patient and kind to yourself.


IS THERE ANYTHING THAT WOULD MAKE YOUR JOB/ GETTING WORK EASIER?
I think this question goes back to access. Platforms like Primetime are game-changers with respect to broadening an awareness that talented, skilled artists of all races and genders are out here eager and passionate to collaborate. I wish I had this type of networking as I was coming up, but I am grateful it is here now.


THE TIME'S UP MOVEMENT IS NOW IN ITS SECOND YEAR. HAVE YOU NOTICED ANY CHANGES SINCE IT STARTED?
Yes and no. I feel that Time's Up put the Hollywood community and the world for that matter on notice that sexual harassment, assault, and racial inequality would no longer be tolerated, which created empowering solidarity among women in the industry.  At the same time, I feel that we have to endeavor to recognize that bad behavior takes on many forms and is all too often enabled or ignored to protect the wrong priorities.


WHAT ARE THE ESSENTIALS THAT YOU TAKE TO WORK WITH YOU?
A music source. Quotes that inspire me. An open mind. Patience.


WHAT HAS BEEN ONE OF YOUR GREATEST SUCCESSES SO FAR?
Building and maintaining great professional relationships. Nurturing and sustaining my home life while working. That I am still here.


COULD YOU TELL US HOW YOU ARE KEEPING BUSY DURING LOCKDOWN - HAVE YOU DISCOVERED SOMETHING NEW THAT IS BRINGING YOU JOY?
Well, I just finished my latest film, THE OLD GUARD, so finding joy is now at the top of the list.


WHAT IS YOUR BEHIND THE SCENES PASSION OUTSIDE OF WORK?
Cooking, Theater, Travel, and spending time with my family.  


WHAT IS YOUR FAVOURITE QUOTE OR MANTRA?
It is hard to pick one, but here you go:  What If?