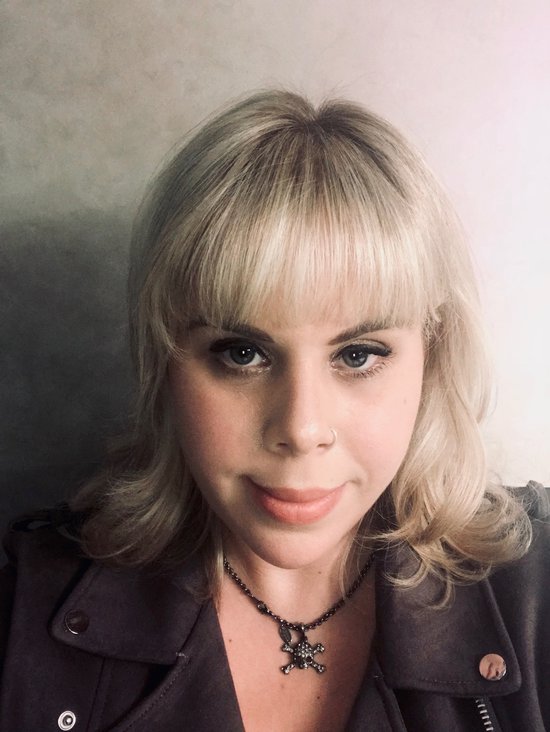 View Tatjana Rhodes's Primetime Profile
Tatjana is known for her work on Whitstable Pearl, The Nevers and Consecration.
I have definitely learned some good tips and tricks on the different ways you can edit a scene and how it can completely change the mood and tone. It is essential that the audience have the intended view of each character, and of course as an editor we have many options!

WHERE ARE YOU BASED AND HOW DOES THIS PLAY INTO THE WORK THAT YOU DO?

I live in London, so most of film and television productions I have worked on have been based in the UK. However, of course it is now much easier to work on international productions remotely.


WHAT INSPIRED YOU TO BECOME AN EDITOR?

ET was the first live action film I watched when I was four years old, I was completely transfixed by it. After that point my fascination with film continued to grow and as I got a little older I became intrigued by how a movie was made…
I knew I would like to work in film somehow, but only realised how much I enjoyed editing when I was in my second year studying at Central St. Martins College in London. I found myself spending endless hours looking at film footage then editing and re-editing it to discover how many different ways there were to piece the story together.


HAS MENTORSHIP PLAYED A ROLE IN YOUR CAREER AND TO WHAT EXTENT?

Yes, mentorships and work experience have played a huge role in my career. Early on I did a lot of work experience in the cutting rooms of different studio films, including 'St Trinians II: The Legend Of Fritton's Gold', 'Paul', 'Sherlock Holmes: A Game Of Shadows'. Emma Hickox was my first mentor, she took me under her wing straight out of university and taught me the fundamental techniques about cutting scenes.
Over the past few years, I have had been on some inspiring mentorship schemes run by Screen Skills, British Film Editors and Bectu. I think as an editor you always need to keep learning and evolving.


WHAT HAS BEEN THE GREATEST CHALLENGE YOU HAVE HAD TO OVERCOME TO GET TO WHERE YOU ARE?

I think the greatest challenge for me was to overcome my shyness working with established people. I had to learn to trust in my own judgement and to be able to present different ideas about how a scene could work.


ARE THERE ANY WOMEN WHO YOU PARTICULARLY LOOK UP TO OR WHOSE WORK YOU HAVE BEEN INFLUENCED BY?

There are quite a few female editors I hugely admire. To name just a few: Joan Sobel, Anne V. Coates, Dede Allen, Tatiana S. Riegel, Sally Menke, Carol Littleton and Thelma Schoonmaker…


WHAT ADVICE WOULD YOU GIVE TO YOURSELF WHEN STARTING OUT?

Go with your instincts and be more confident in your initial decisions.


IS THERE ANYTHING THAT WOULD MAKE YOUR JOB/ GETTING WORK EASIER?

On the job, it would always be great to have a bit more time to edit and not have such tight turnarounds. Often it is about timing. I have been offered many opportunities that I would have loved to take but I have already been committed to other projects. I think you just need to plan well and keep yourself busy with the best projects you can find.


THE TIME'S UP MOVEMENT IS NOW IN ITS FIFTH YEAR. HAVE YOU NOTICED ANY CHANGES SINCE IT STARTED?

I definitely think it brought increased awareness to the inequality of women's work in the industry, and also feel women are speaking up a lot more now, but there is still a long way to go.


WHAT ARE THE ESSENTIALS THAT YOU TAKE TO WORK WITH YOU?

I bring a pen and notepad, my MacBook Air and a music and sound effects library on a hard drive.


WHAT HAS BEEN ONE OF YOUR GREATEST SUCCESSES SO FAR?

I think the indie feature films, where I have been the main editor. The Darkness has been my favourite feature I have cut so far. Although it was an amazing surprise to have won the best editing award at Birmingham Film Festival in 2018, for the short film 'In2ruders'. I was also nominated by my peers for a BFE Cut Above Awards for Breakthrough Editor 2021, which was a real honour.


THE LAST COUPLE OF YEARS HAVE CHANGED THE WORLD AND OUR INDUSTRY AS WE KNOW IT - DID YOU DISCOVER SOMETHING ABOUT YOURSELF OR TAKE UP A NEW HOBBY THAT BROUGHT YOU SOME JOY?

I was fortunate that I was pretty busy with work for the last few years. I was able to remotely edit my fourth feature film 'Tummyache' during the second lockdown. I also edited a few short films with fellow BAFTA Crew members and I became a board member of an initiative called 'Micro Short Films.'
I participated in a lot of online film festivals and virtual industry events. In the absence of being able to meet in person, I really enjoyed the community contact. The British Film Editors (BFE) did regular Zoom calls where they would interview an editor each week over a 'virtual glass of wine', it was great way to stay in touch and share stories.


WHAT IS YOUR BEHIND THE SCENES PASSION OUTSIDE OF WORK?

Going to concerts, theatre shows and art exhibitions. Seeing films in the cinema (which I missed that a lot during lockdown), spending time with my family and friends, and traveling.


TELL US SOMETHING ABOUT YOURSELF THAT MANY PEOPLE MAY NOT KNOW.

I would love to go into outer space one day. I am a little nervous but completely fascinated with space travel.


WHAT IS YOUR FAVOURITE QUOTE OR MANTRA?

I have two!
"The older I get, the more I look at movies as a moving miracle. Audiences are harder to please if you're just giving them special effects…but they're easy to please if it's a good story." – Steven Spielberg
"The notion of directing a film is the invention of critics – the whole eloquence of cinema is achieved in the editing room." – Orson Wells


IS THERE SOMETHING YOU LEARNT ON WHITSTABLE PEARL/ CONSECRATION THAT YOU'LL TAKE WITH YOU ON FUTURE PROJECTS?

I feel I always learn something new on all the different projects I work on. I particularly enjoyed working on 'Consecration,' as I love horror and suspense feature films. It was amazing to work side by side in the edit suite with the director Christopher Smith during some of the assembly edit and to get his feedback on my work.
I am currently working on the TV series 'Whitstable Pearl' season 2, as the first assistant editor. It has been a wonderful experience, as the episodes are script driven, beautifully shot and dramatic. It has also been a pleasure to work with two great editors, James Hey and Ashley Scott on the show.
I have definitely learned some good tips and tricks on the different ways you can edit a scene and how it can completely change the mood and tone. It is essential that the audience have the intended view of each character, and of course as an editor we have many options!