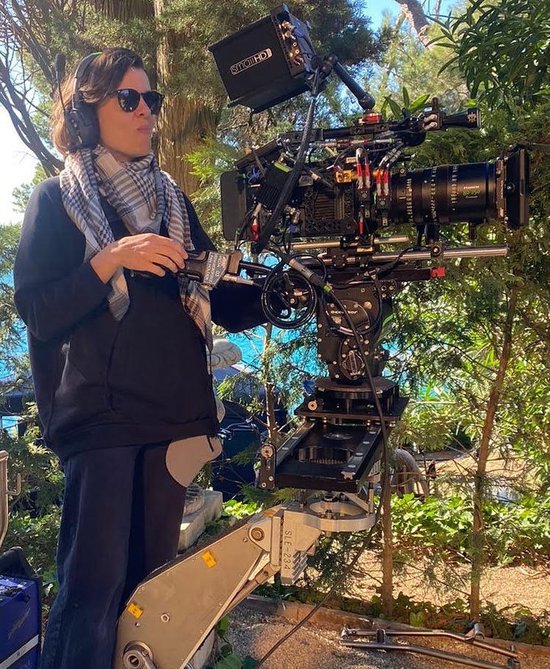 View Tanya Marar's Primetime Profile
Tanya is known for her work on Secrets of the Saqqara Tomb, A Very British Scandal and the upcoming prequel to Game of Thrones, House of the Dragon. Tanya is repped by Sara Putt.
Tanya Marar
Camera Operator
I look up to mothers who have the most difficult job in the world of raising a future generation with less assh*les.

WHERE ARE YOU BASED AND HOW DOES THIS PLAY INTO THE WORK THAT YOU DO?

I'm based between London and Amman, Jordan where I'm from. It gives me a good balance of working on bigger projects here in London, while working on some of my passion projects back home.


WHAT INSPIRED YOU TO BECOME A CAMERA OPERATOR?

Wanting to be a part of making cool things that people watch.


HAS MENTORSHIP PLAYED A ROLE IN YOUR CAREER AND TO WHAT EXTENT?

I've been given opportunities from people that I'm grateful for, and my friends are my mentors in life, but I never had an industry mentor. It's something I think is important. I mentor university students, and I'm launching a podcast where I interview camera women in different stages of their careers about their experiences, to give people the access to relatable stories to help navigate the industry.


WHAT HAS BEEN THE GREATEST CHALLENGE YOU HAVE HAD TO OVERCOME TO GET TO WHERE YOU ARE NOW?

Self doubt.


ARE THERE ANY WOMEN WHO YOU PARTICULARLY LOOK UP TO OR WHOSE WORK YOU HAVE BEEN INFLUENCED BY?

I look up to mothers who have the most difficult job in the world of raising a future generation with less assh*les. And Agnes Varda.


WHAT ADVICE WOULD YOU GIVE TO YOURSELF WHEN STARTING OUT?

It's the same advice I would still give myself today: learnt to let things go.


IS THERE ANYTHING THAT WOULD MAKE YOUR JOB/ GETTING WORK EASIER?

Generally people being kinder and more understanding towards each other would make everyone's job easier.


THE TIME'S UP MOVEMENT IS NOW IN ITS FIFTH YEAR. HAVE YOU NOTICED ANY CHANGES SINCE IT STARTED?

Yes and no. In a way there is more awareness, but also there is a deep structural problem that still exists and unconscious gender bias is even harder to challenge because some people don't even realise they have it. Also in many places women haven't even had the chance to say Me Too yet.


WHAT ARE THE ESSENTIALS THAT YOU TAKE TO WORK WITH YOU?

Myself.


WHAT HAS BEEN ONE OF YOUR GREATEST SUCCESSES SO FAR?

Staying relatively sane in this crazy place.


HOW HAVE YOU BEEN KEEPING BUSY DURING THE PANDEMIC - HAVE YOU DISCOVERED SOMETHING NEW THAT IS BRINGING YOU SOME JOY?

The pandemic didn't change much for me in terms of lifestyle, I just have less FOMO now.


WHAT IS YOUR BEHIND THE SCENES PASSION OUTSIDE OF WORK?

I think we underestimate how much recharge time we need between jobs and it's ok to be unproductive, so I'm passionately unproductive sometimes.


TELL US SOMETHING ABOUT YOURSELF THAT MANY PEOPLE MAY NOT KNOW.

I like to pick locks if anyone needs a bank heist buddy.


WHAT IS YOUR FAVOURITE QUOTE OR MANTRA?

"Leave the gun, take the cannoli."

Tanya's new podcast Conversations with Camerawomen launches March 15th which you can follow on Instagram @conversations_with_camerawomen.