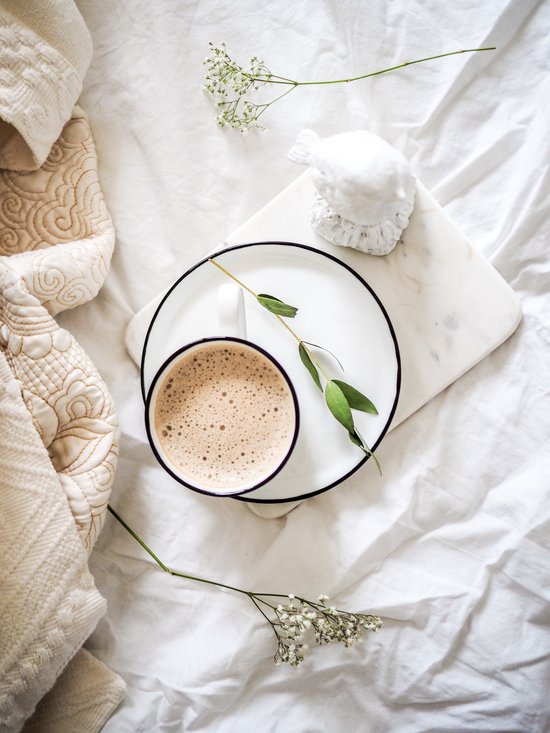 Photo by Jen P
Staying Connected
Creative Opportunities & Connections
---

Work Opportunities


---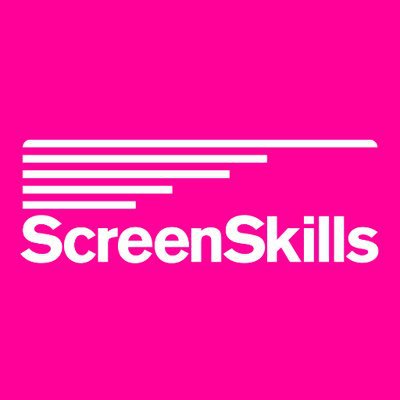 Free Training For Freelancers.

#freetraining4TVfreelancers. Funded and hosted by @UKScreenSkills. Full schedule about to be released and bookings to go live soon. Kicks off Monday March 30. Six weeks of training and talks booked.

Lunch with commissioners, craft sessions, Industry Great masterclasses, pukka workshops - week 1 storytelling. Oh and 68 talent managers from indies right across the UK in daily sessions to answer your concerns.

Keep an eye HERE for updates.


---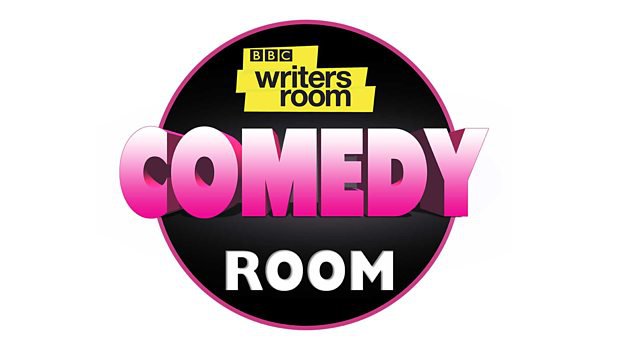 BBC Writersroom Script Room COMEDY 2020.
We look for what the script tells us about the writer. We see all scripts as a calling card to showcase a writer's talent, ability and sense of humour.
We are especially looking for distinctive voices - and scripts that express those voices. We do not look for more of the same – we look for the writer's ability to pull an audience into a world and hold them in it. It's not necessarily about finding precincts or situations that have 'never been done before' but having an original take on stories that have the potential to have wide breadth of appeal. 
Characters who are well rounded and consistent and who drive the comedy rather than serve it. A sense of storytelling ability - handling of pace, climax, mood. 
Find out more HERE.
---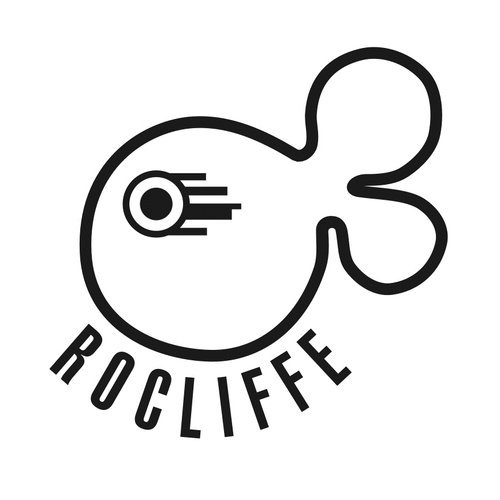 Submit Scripts To BAFTA Rocliffe.

Each year the BAFTA Rocliffe New Writing Competition calls submissions for film, television drama, children's media and television comedy scripts.
Following a blind judging process, selected script extracts are performed by a professional cast to an audience of producers, development executives, directors, actors and literary agents, aiming to give a platform to emerging writing talent from across the country.
DEADLINES:
TV Comedy:
Applications open: Monday 27 July 2020
Applications close: Monday 7 September 2020



---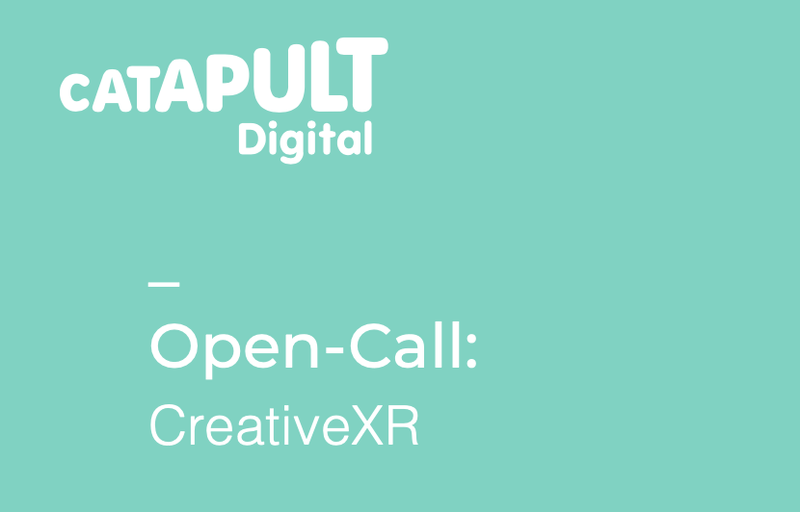 Immersive Technologies Fund.

Now in its third year, CreativeXR presents an opportunity to experiment with immersive technologies to create new experiences that inspire audiences. The programme supports the development of content experiences enabled by virtual reality, augmented reality and mixed reality, including artistic pieces, cultural experiences and new forms of storytelling (fiction and non-fiction), with up to £20k funding, mentoring and more!

Apply HERE.


---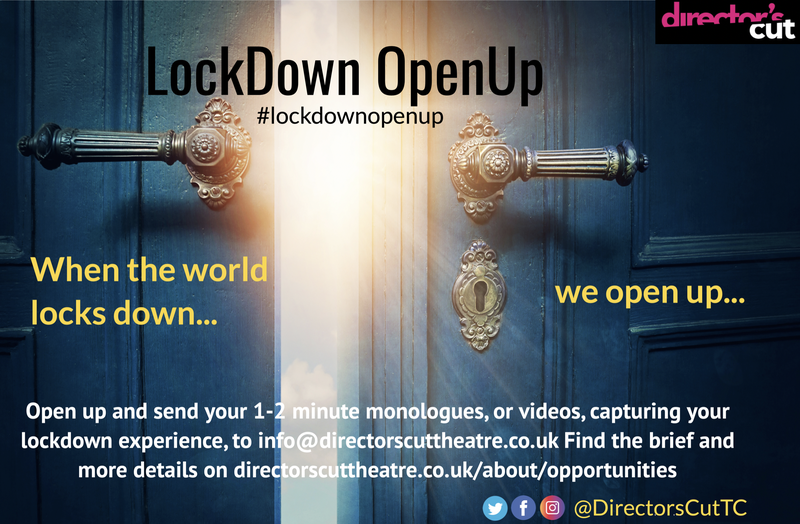 LockDown OpenUP.

Director's Cut are opening our (virtual) doors to receive submissions for LockDown OpenUp during every day of the lockdown, and are open to take submissions from storytellers across the world.
We will be reviewing submissions as they come in daily.  Some of these submissions will be used in one of our upcoming showcases at Southwark Playhouse when the theatre industry's doors are open once again. During the days of the lockdown some of the script submissions will also be chosen and cast to be released on our online channel, along with some of the video submissions we receive.
Find out more HERE send your submissions to info@directorscuttheatre.co.uk. 



---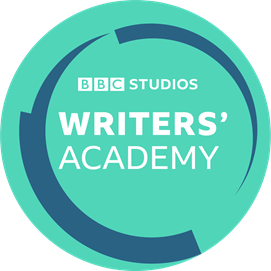 Apply For The BBC Studios Writers' Academy For Up-And-Coming Screenwriters. 

Past Graduates' Successes:
2000 hours of British and Irish TV drama produced from graduates.
35 original commissions including Grantchester, Pure, Watership Down, Father Brown, My Mad Fat Diary, Shakespeare and Hathaway, The Victim, and Red Rock.
47 original drama series/films in development.
50 members of core writing teams on shows including: Casualty, Doctors, EastEnders, Holby City, River City, and Coronation Street.
37 Lead Writers/Showrunners on original and continuing drama series.
Nominations and wins for a range of awards including Oscar, Emmy, BAFTA, Royal Television Society Award, Writer's Guild Award, Soap Awards.

Find out more and apply HERE.


---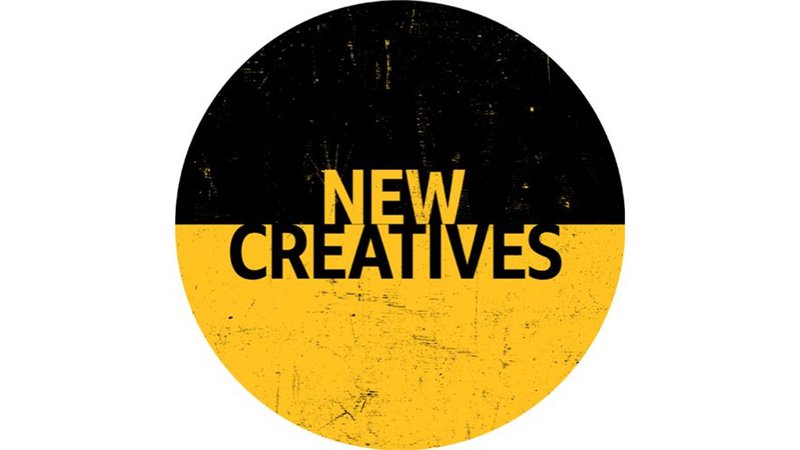 New Creatives North Commissioning Round.
BBC New Creatives is an exciting talent development scheme offering commissioning opportunities for emerging creatives to make new artistic works in film, audio or interactive media, designed for BBC channels and platforms. If you're based in the north of England, the New Creatives programme will be led by Tyneside Cinema.

They're looking for emerging talent between the ages of 16-30 with strong creative ideas and drive, to develop their original concept into a professional short film, audio or interactive media work. They will provide training to give you the skills you need to bring your idea to life and get it seen by audiences.
New Creatives content has the potential to be selected for an exciting new programming strand: BBC Introducing Arts, which will showcase and introduce new artistic talent from the UK across BBC platforms - BBC iPlayer, BBC Sounds, BBC television and radio. They'll look to identify the best platform for each idea. This is an unprecedented opportunity for creatives to experiment and connect with BBC audiences and beyond.
Applications are now open for Round 4 of New Creatives North. Want to get commissioned?
Visit the New Creatives North website for full details and to apply
Deadline: 10th May 2020 (Interactive) & 7th June 2020 (Film and Audio)


---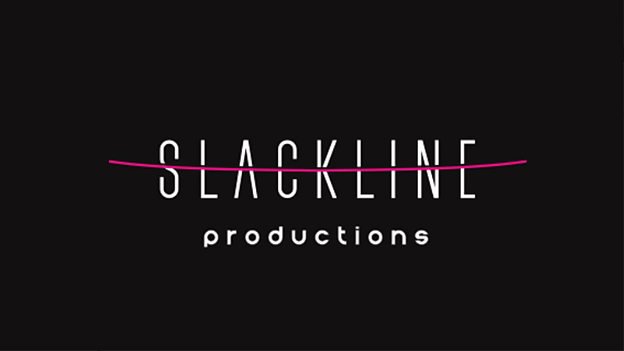 Slackline Cyberstories.

Slackline Productions is looking for submissions again…  This time, they're seeking your best monologues or two-handers.
If your monologue or play is chosen, Slackline Productions will match it up with an actor to perform it. Slackline will virtually rehearse/direct the work with the actor, record it, then feature it on their YouTube channel. These plays will be promoted with the same gusto that Slackline promotes their live productions- in other words, they will do everything they can to get your name out there and to encourage as many people as possible to see your work.
Slackline will choose one play every Wednesday, starting 25th March to be aired the next Wednesday. Please note that submissions will roll over to the next week, so no need to re-submit!
Find out more HERE.


---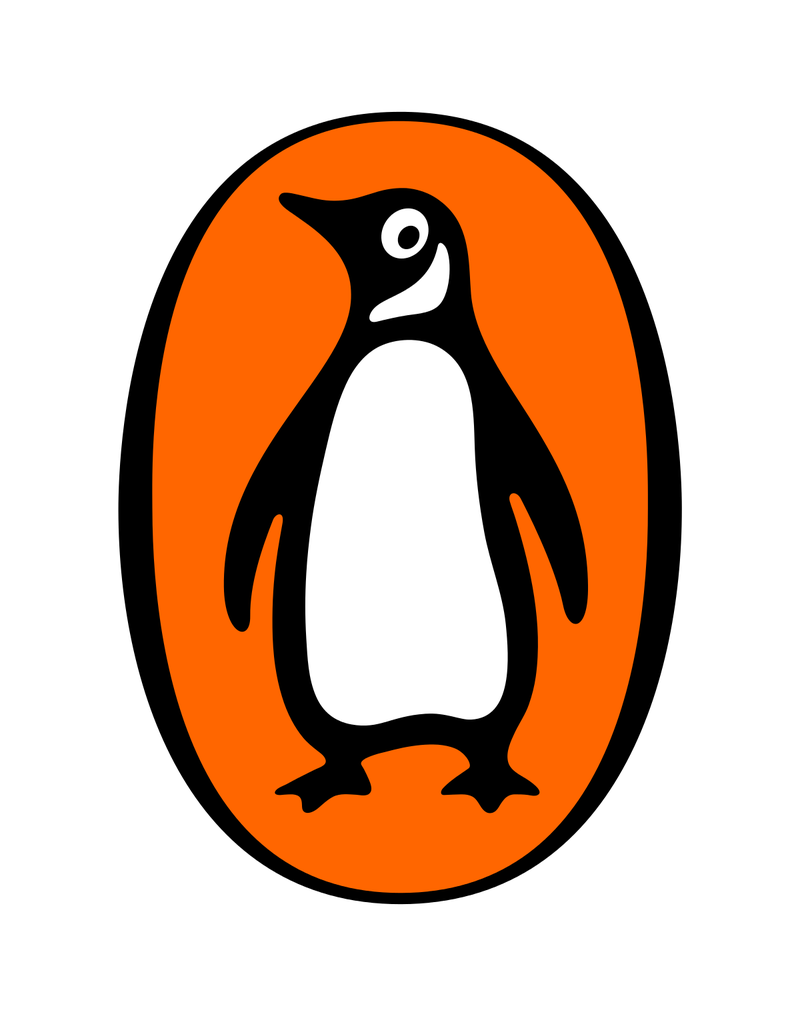 You Can Define What It Means To Be An Author With Penguin.
Stories are being written every single day. By the early morning tweeters and lunch time lyricists, the midnight emailers and all day texters. Authors, hidden in plain sight. Authors, who don't even know they're authors yet. Authors like you.
WriteNow is our award-winning programme which aims to find, nurture and publish new writers from communities under-represented on the nation's bookshelves.
WriteNow gives you the tools, information and access you need to get published.
It starts with just 1,000 words.
Find out more HERE.


---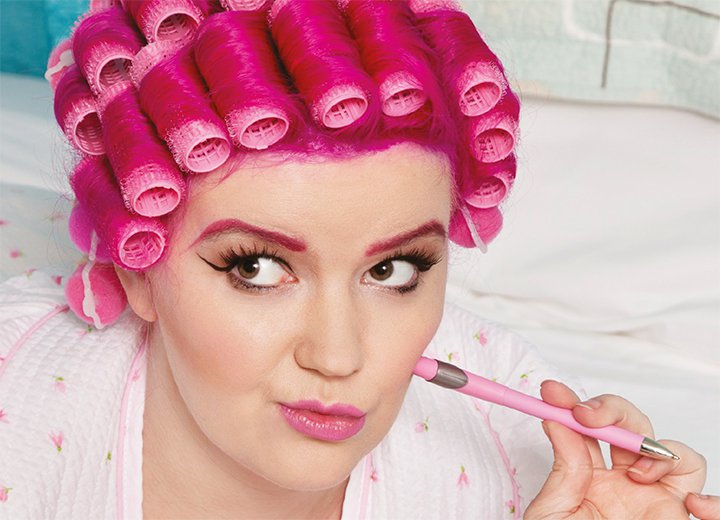 Get Your Work Published On Mslexia.

Appearing in Mslexia is one of the best ways to get onto the publishing ladder. Work is commissioned by prominent authors and talented newcomers alike, so there's nothing to lose and a lot to gain.
There are 14 opportunities to submit for women writers of all specialisms – poetry, fiction and non-fiction, with four slots kept solely for subscribers to the magazine.
Browse the categories here to find out more about the themes and subjects we're looking for.


---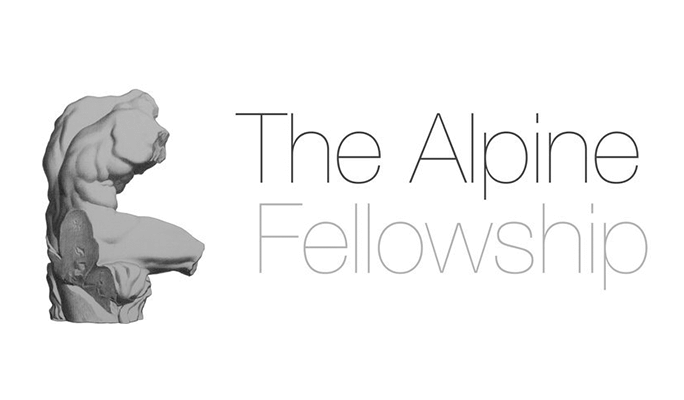 The Alpine Fellowship Writing Prize 2020.
Awarded for the best piece of writing on the theme of the 2020 Alpine Fellowship Annual Symposium: Forgiveness and Retribution.
The winner receives a £10,000 cash prize and is presented with the award by the poet John Burnside. A £3,000 cash prize will go to the second place, and £2,000 to the third place runner up. 
Find out more HERE.


---

The Poetry London Prize is a major, internationally renowned award for a single outstanding poem.
Entries for the Poetry London Prize are open until 1 May 2020. 
First Prize: £5,000
Second Prize: £2,000
Third Prize: £1,000
Entries cost £4 per poem for Poetry London subscribers, and £8 per poem for non-subscribers. There are a limited number of free entries available for low-income writers.
Find out more HERE.


---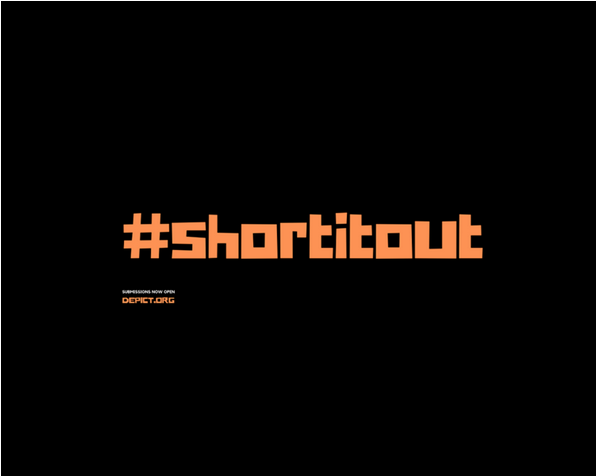 Create A 90 Second Film To Be Screened By Encounters And BFI Player.

We're encouraging everyone to try the 90 secs or under format as it's such an accessible format to work with and to watch. It doesn't matter what genre you're working in or what you are filming on, just give it a go. If you do manage to create a short by 4 June 2020, a reminder that it can be submitted for FREE into this year's Depict short film competition part of Encounters Film Festival to be in for a chance of being showcased at the upcoming edition of the festival and win some great prizes.
Even more reasons for you to get involved, the BFI National Archive has committed to taking in some of the best shorts and BFI Player will feature a selection of highlights. Just share your shorts on socials with the #shortitout hashtag.
For more information click here.


---

Community Connections


---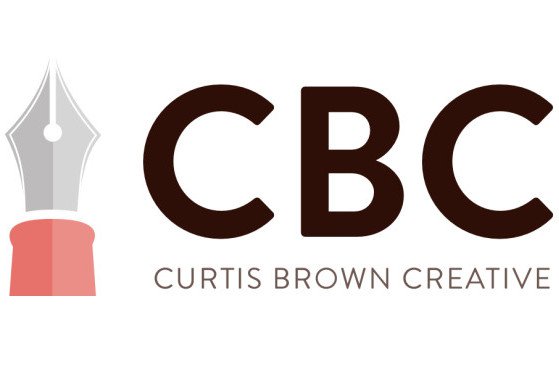 Join The Writing Workout Led By Literary Agents.
Are you looking for a way to stay creative at home? Do you want to brush up your writing skills and expand your writing toolbox? Sign up to Curtis Brown Creative's free Weekly Writing Workout.
You can sign up and start the Weekly Writing Workout whenever you like – and from that point on you'll receive a weekly email direct to your inbox!
Sign up HERE.


---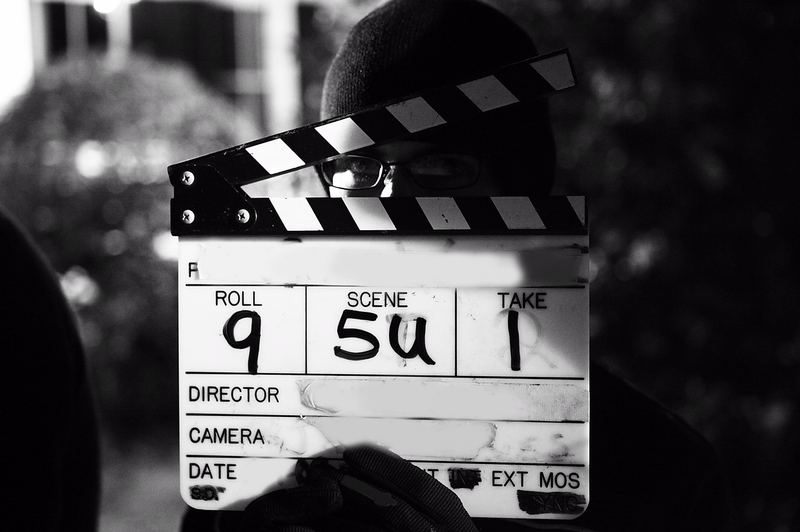 48 Hour Film Competitions At Home.

Apply now Isostation, creators of the 48 Hour Film Challenge, are back with a twist - can you create a 3 minute film in your own home in just 48 hours?

Enter now, and you'll be given details of a prop, a line of dialogue and a location (in-house!) - but the rest is up to you! The challenge is free to enter, and your film can be any genre. Your 48 hour window begins once your team has entered and received the Welcome Pack, with multiple start dates between now and the summer.

Apply HERE.


---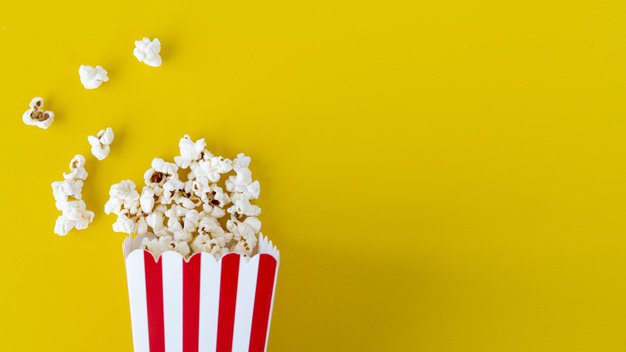 BAFTA-nominated Director Carol Morley, has set up a Film Club to keep us busy on Friday nights.

"Looking forward to #fridayfilmclub Will announce the film later in the week! Spread the word that we'll meet on here to chat after the 8pm (UK time) screening. I've found a film in the public domain that we can watch everywhere for free...(hopefully)"

Follow her on Twitter at @_CarolMorley to join in.


---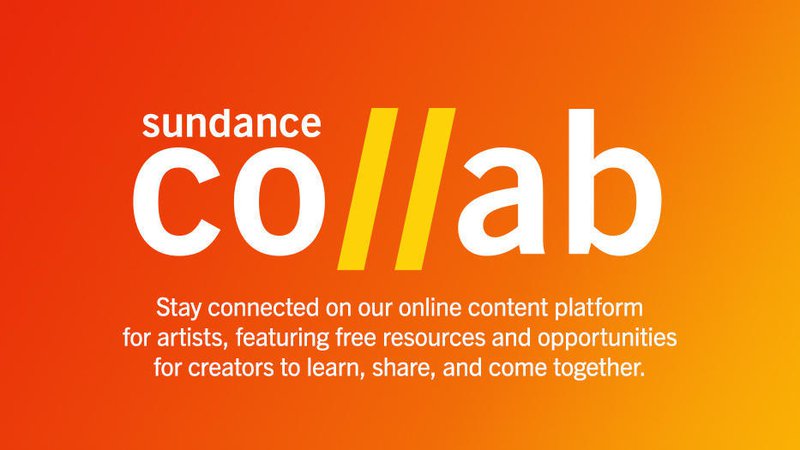 Join In With Sundance Collab.

Live, online learning experiences for creators who are ready to take their projects to the next level from Sundance Collab.
Share your work and enjoy the benefits of giving and receiving feedback in a safe, vibrant community.
Connect with other creators, access great resources, and participate in our free online events.


---

Mind & Body


---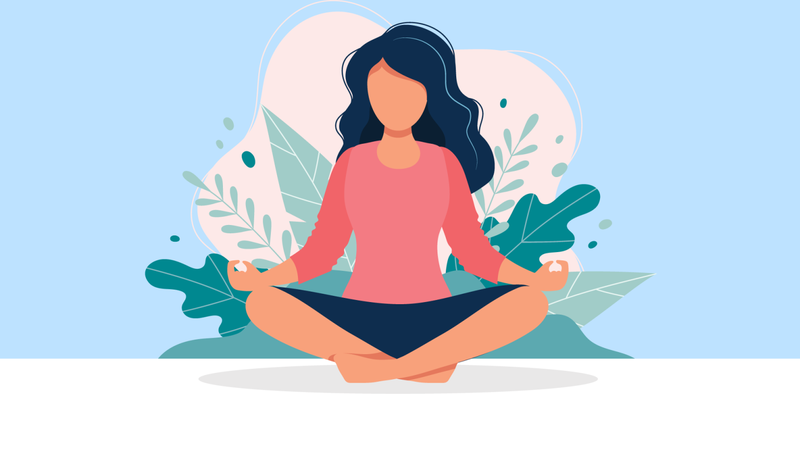 BAFTA-nominated Director Polly Steele will be running weekly meditation sessions via zoom.

"It feels like a good time to be getting together online to ground our energy, to find our core, to acknowledge there is still beautiful new energy out there to access, to feel supported, to reduce anxiety and to breath. Join me on Tuesday evenings at 18.30pm GMT for 45mins. Please feel free to invite anyone else who might benefit from this."

Available on Zoom:
https://us04web.zoom.us/j/4895243014
Meeting ID: 489 524 3014
Image: Image: Biscotto Design/Shutterstock. Design: Ashley Britton/SheKnows.


---


Here Are Five Online Workouts By Women Of Colour Curated By Gal-Dem.
We're all finding ourselves sat indoors while we get through the Covid-19 outbreak. It means most parts of our lives have been disrupted and that includes our physical routines. If you're missing long runs in the morning or football on the weekends, fear not, that's when online workouts come in hand.
Check them out HERE.


---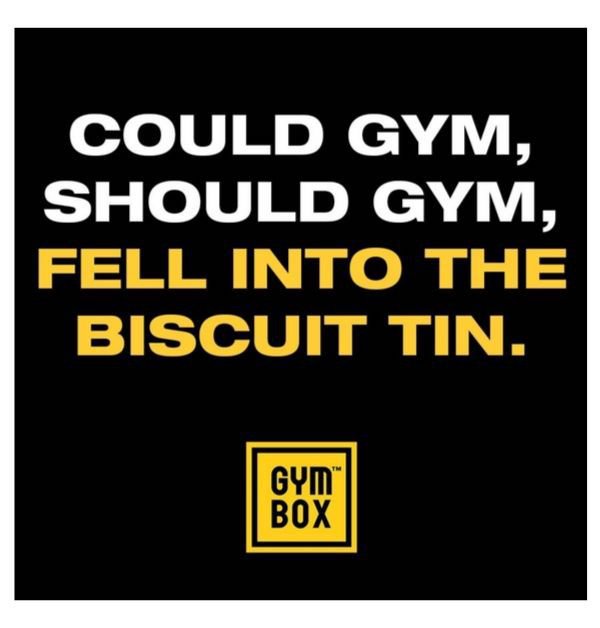 Get Your Body Moving With Gymbox.

Needing a helping hand from our amazing instructors to get you moving at the moment? We got you. Everyday we'll be bringing you three Gymbox classes on Instagram live. Yep, that's right. Gymbox classes brought directly to your garden/living rooms/bedroom. We're also popping these up onto our IGTV so you can do them whenever works for you. Did you really think a global pandemic was going to stop you getting your ass to class? Not on our watch.


---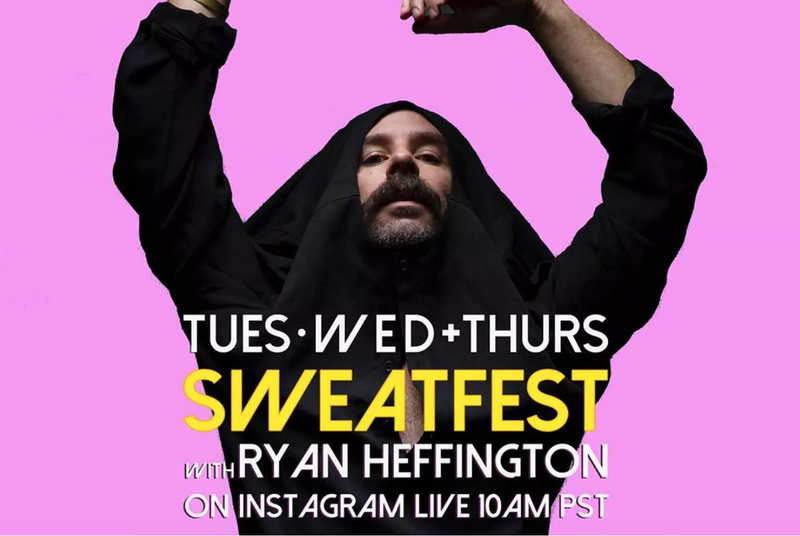 Dance Along With Thousands Online And Grammy-Nominated Choreographer Ryan Heffington.
Ryan Heffington, the two-time Grammy nominated choreographer behind Sia's "Chandelier" music video, is now streaming direct to your front room every day on Instagram Live.
"Dance is accessible to anyone and everyone."
Join him HERE everyday for your daily dose of fabulous.


---

Explore From Home


---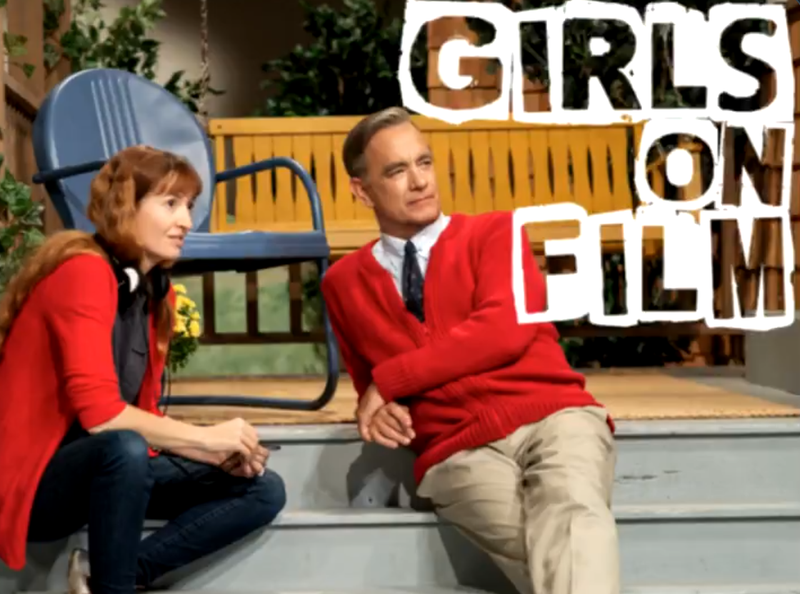 Inspiring Podcast Girls On Film To Keep Us Going.

Anna Smith returns with so many brilliant episodes of her Podcast Girls On Film to warm our hearts and inspire us.

Here's another snippet from their special mini-episode interview with #MarielleHeller on the heartwarming wholesome loveliness of @ABeautifulDay

Listen to the whole ep (and subscribe) here: http://tinyurl.com/sm5xjcw


---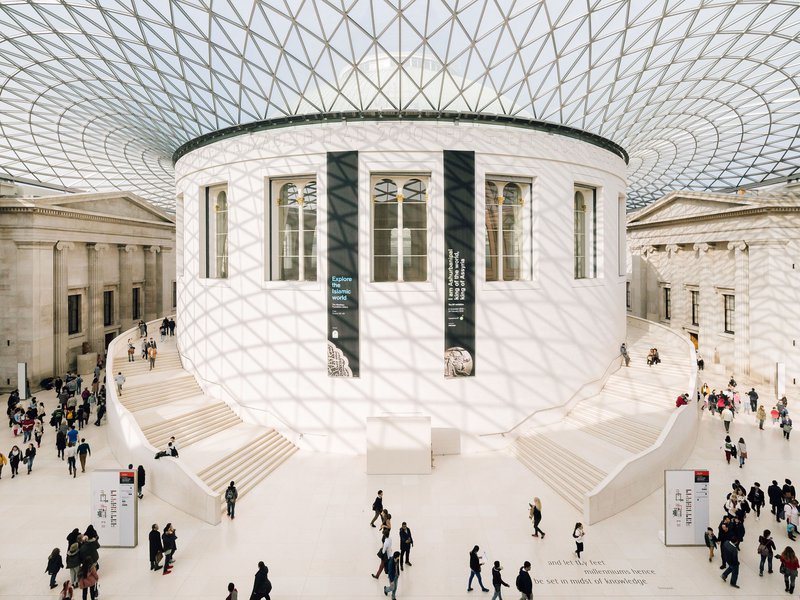 Explore Museums From Your Home.

Getting out and about without leaving your home. These 12 Famous Museums Offer Virtual Tours You Can Take on Your Couch (Video).

Experience the best museums from London to Seoul in the comfort of your own home. Click here to arrange your next virtual visit.


---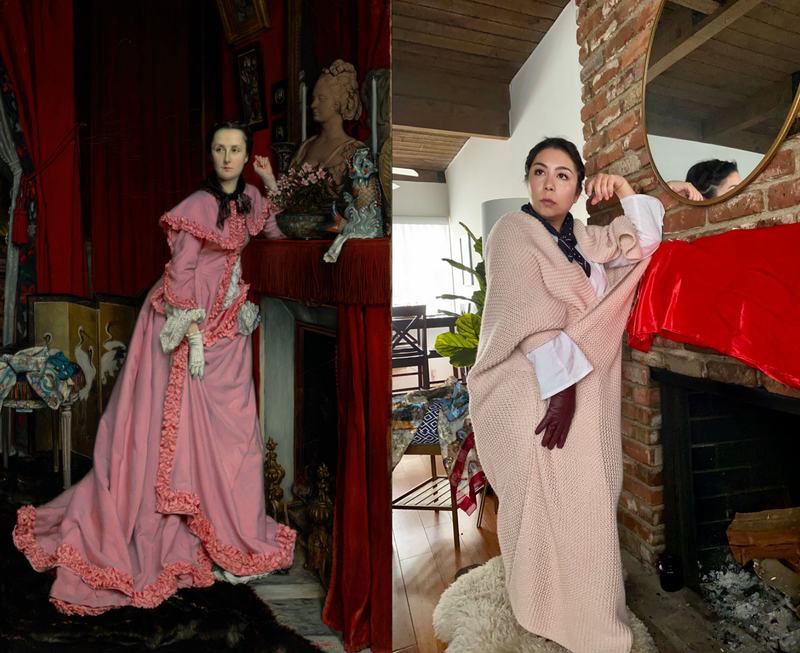 Recreate A Masterpiece In Your Front Room With Getty Museum.
Getty Museum are challenging you to recreate a work of art with objects (and people) in your home.

1. Choose your favorite artwork
2. Find three things lying around your house⠀
3. Recreate the artwork with those items
Share with them at @GettyMuseum

---

Keeping Kids Connected


---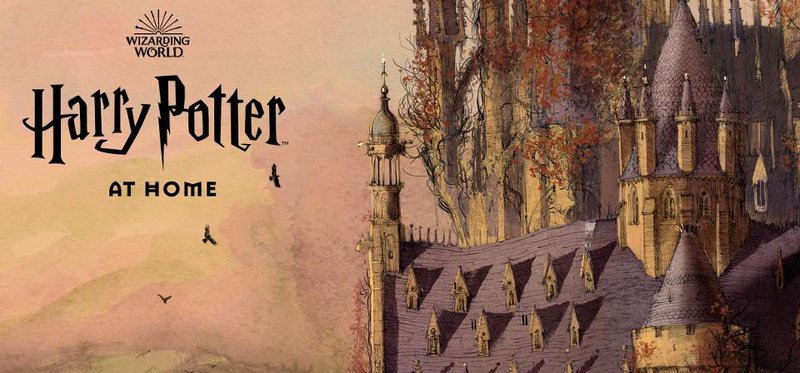 J. K. Rowling Launches Harry Potter At Home.

The Harry Potter At Home hub is where you'll find all the latest magical treats to keep you occupied - including special contributions from Bloomsbury and Scholastic, nifty magical craft videos (teach your friends how to draw a Niffler!), fun articles, quizzes, puzzles and plenty more for first-time readers, as well as those already familiar with the wizarding world. We're casting a Banishing Charm on boredom!
Jump in HERE.



---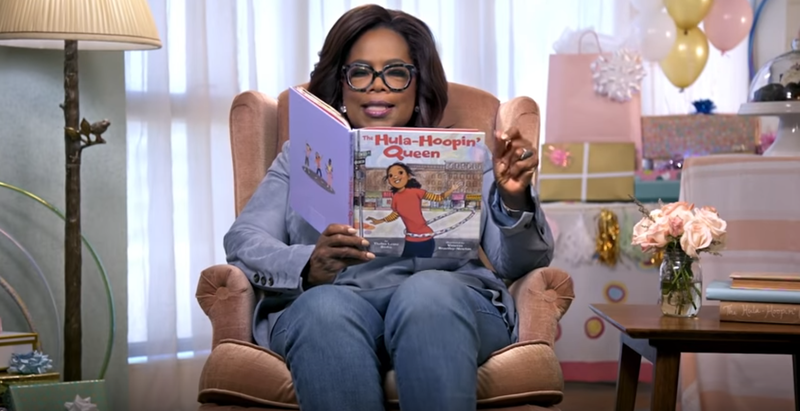 Want To Switch Up Storytelling Time?
Well thanks to Storyline Online's YouTube channel, some of our favourite celebrities are reading books for your little ones.
Above is the Hula-Hoopin' Queen read by Oprah Winfrey.


---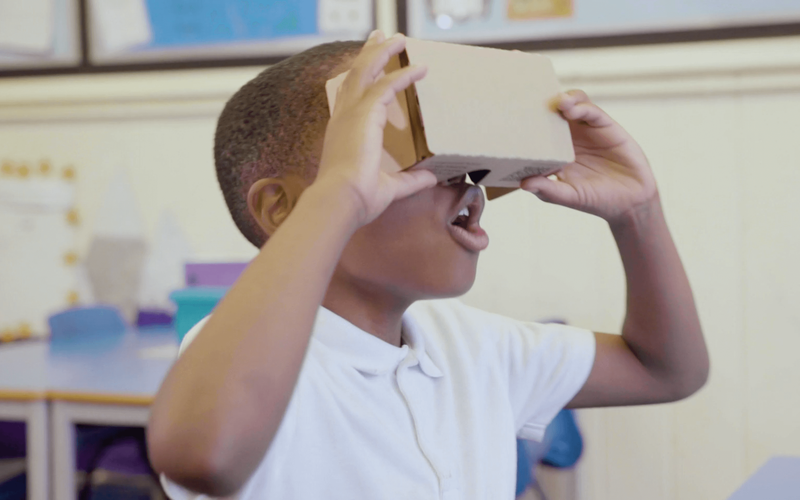 School Trips Cancelled? Bring The Forest Home With Virtual Reality From Forestry England.

For the first time in our 100-year history, we are offering the opportunity to take young people on virtual tours of our forests, by partnering with Google Expeditions.
Your kids will be able to visit a tree nursery, explore forest machinery and learn about different habitats for wildlife. They will be immersed in the world of sustainable timber production, learning about the importance of plant health and how woodlands are managed for wildlife.
You can also hear from people working in the forest, opening up a world of exciting and rewarding career possibilities.
Our Google Expeditions tours can be viewed on mobile devices, tablets and chrome books. The experience can be heightened with the use of a virtual reality headset.


---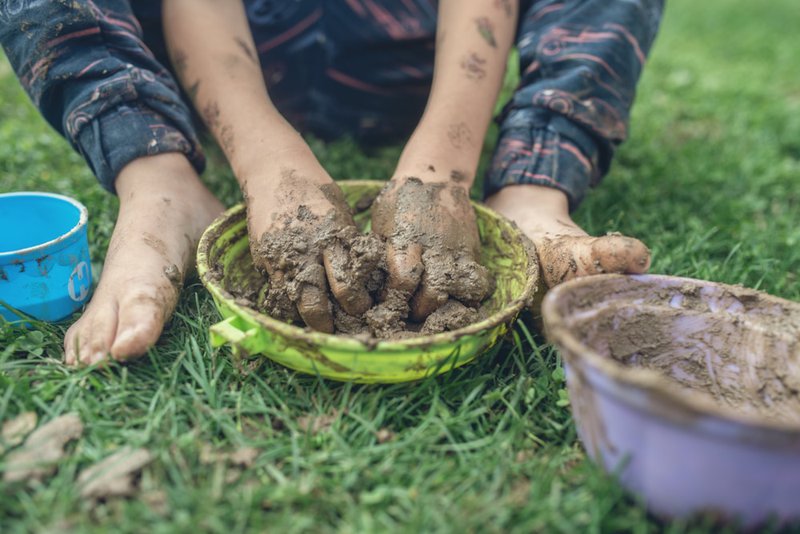 Make a Mud Kitchen To Promote Traditional Methods Of Play from Up Gardener.
If that description doesn't convince you of the need to get a mud kitchen in your garden, here are some other benefits. Kids love it. In an age where the temptation can be to plonk your kids down in front of a screen and let them get on with it, there's real value in promoting traditional methods of play. A garden kitchen is exactly that: a way to get your kids out of the house, back into nature, and to let their imagination run loose.
Find out more here.


---

Learn Something New


---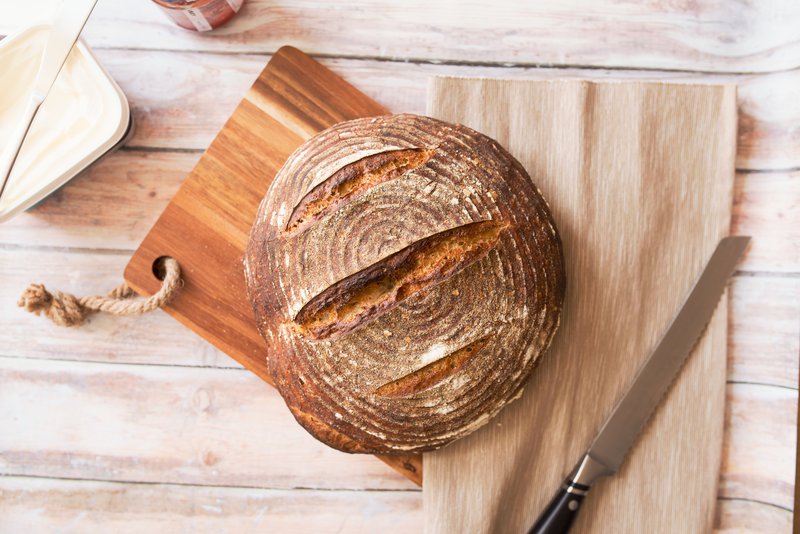 Learn How To Bake Something New Every Day.
These are difficult times for us all, Bread Ahead's main focus is to keep doing what we do best and hopefully spread some much needed positivity and joy. If you can't come to us then we can come to you, everyday at 2pm on Instagram live we'll be sharing our favourite baking lessons with you.
Check out the schedule HERE and the ingredients you'll need to get baking along with us.
We hope to see as many of you as possible, so please tune in, comment, share and happy baking.


---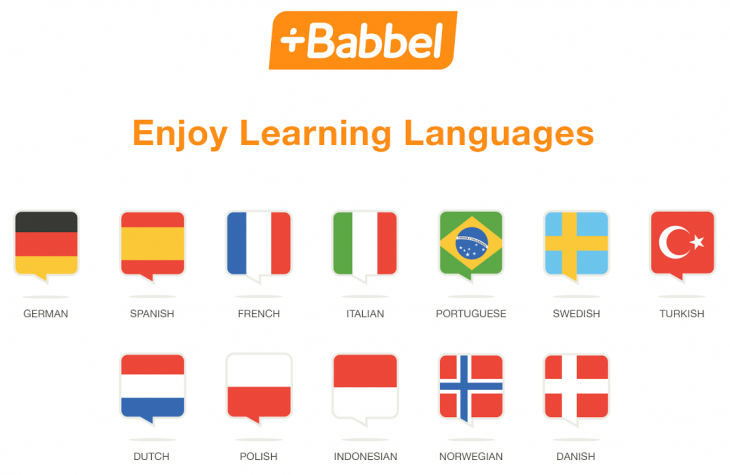 Learn A New Language Or Brush Up With Babbel.

Babbel is offering users 6 months free membership for everyone with a 6 month subscription.


---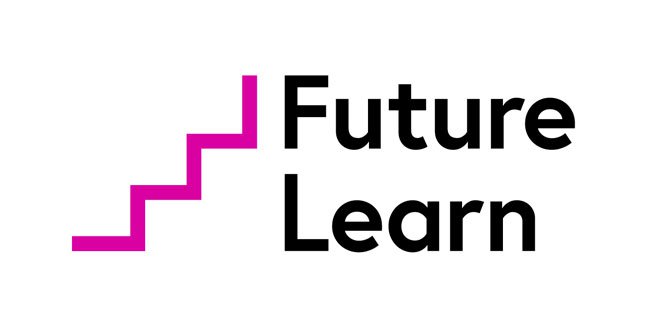 Learn A New Skill With Future Learn.

Choose from hundreds of online courses from top universities and specialist organisations from Future Learn and learn for free!
From The Power Of Podcasting For Storytelling to Exploring Filmmaking: From Script to Screen.


---


Online Writing Courses From The National Centre For Writing.
Online writing courses deliver the best of both worlds, combining high quality learning with the comfort of your own home. They offer a wide range of free and paid courses, so you can pick the subject, duration and cost to suit your own writing journey.
All National Centre for Writing courses are designed by writers for writers.
Study safely from home!
High quality learning across a range of subjects
Practical exercises and tips
Automatically track your progress through the course
Easy-to-use website, no extra software required
Works on desktop, laptop and mobile devices


---

Offers


---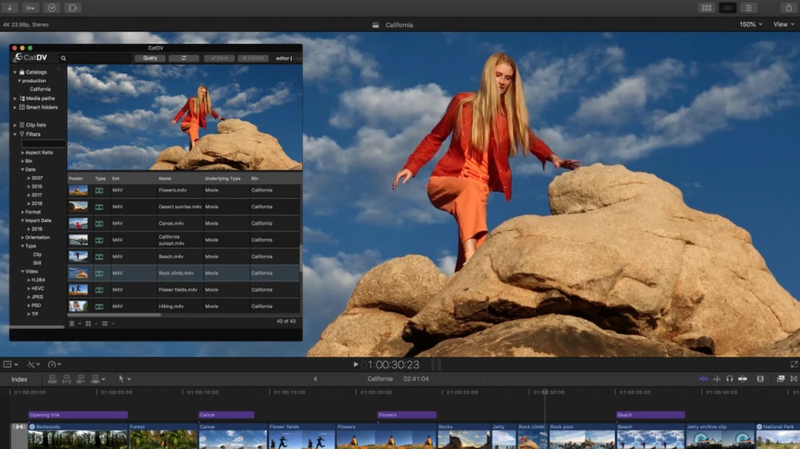 Free Trial Of Final Cut Pro X.

Apple is making the Final Cut Pro X video-editing suite and Logic Pro X ecording-studio package available for free 90-day trials.
The free trial of Final Cut Pro X (for Macs) is available at this link.
The download page for the free Logic Pro X trial will be available soon.
Photo credit: Apple.


---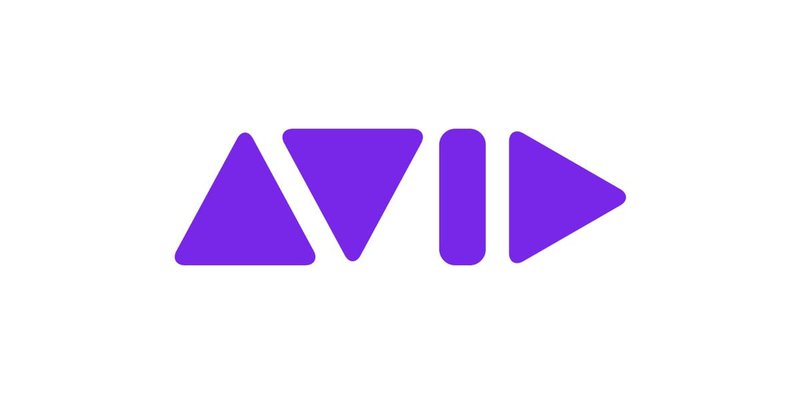 Avid Provides 90-Day Licences.

Starting Monday, March 16 through Friday, April 17, for those companies who have employees that must work remotely because their facility has been closed, Avid will provide 90-day licenses of Media Composer | Ultimate, Pro Tools, Pro Tools | Ultimate, or Sibelius | Ultimate.
Find out more HERE.


---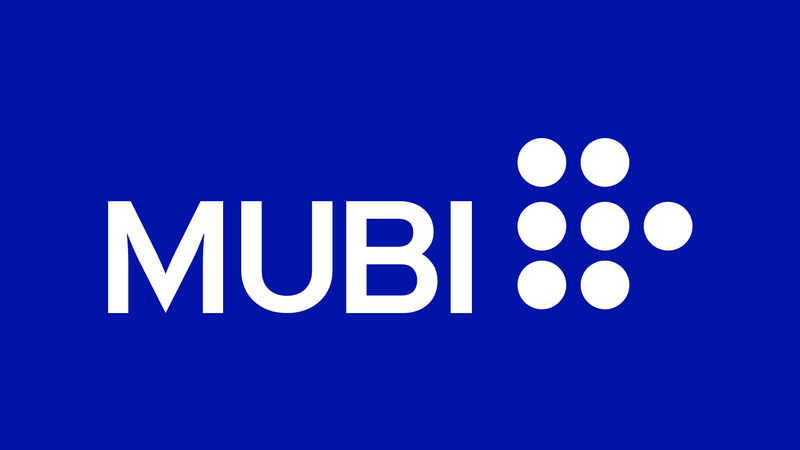 3 Month Free Mubi.

The cinemas might be closed but that doesn't mean that you can't watch some truly remarkable films from the comfort of your own home.

We Are Parable have partnered with MUBI to offer you a 3 months subscription for FREE.

Find out more HERE.



---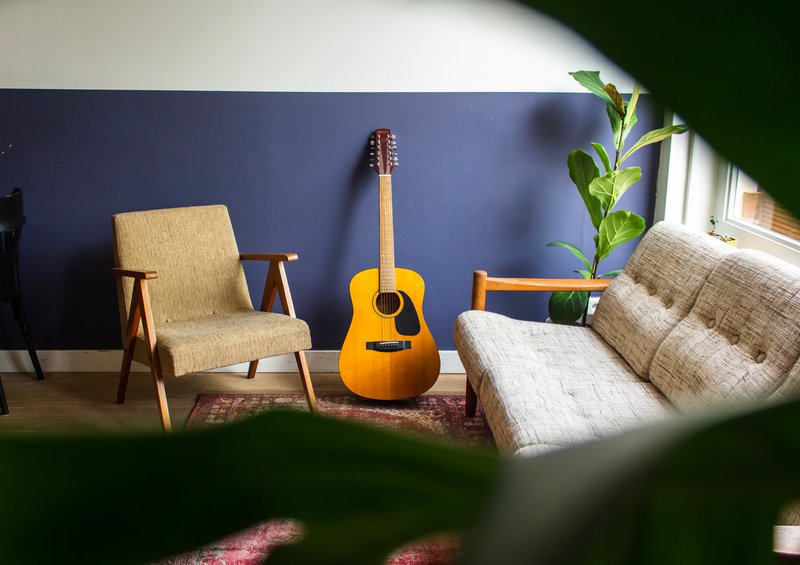 Learn The Guitar With 3 Months Free With Fender.
Guitar manufacturers Fender have announce that they will be offering three months' worth of free guitar lessons.
New customers to their Fender Play service –  a subscription-based platform for newbie guitarists – will now be offered three months' free use of the platform.
Play along with them here HERE.


---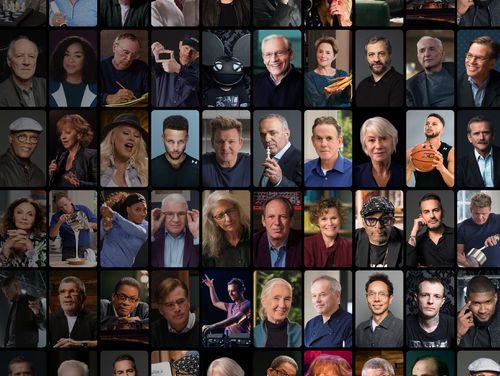 Masterclass: Learn From The Best.

Learn From Over 80 Instructors With More Than 16,000 Minutes Of Content. For a limited time you can get all access for 2 for £170.
Sign Up HERE.