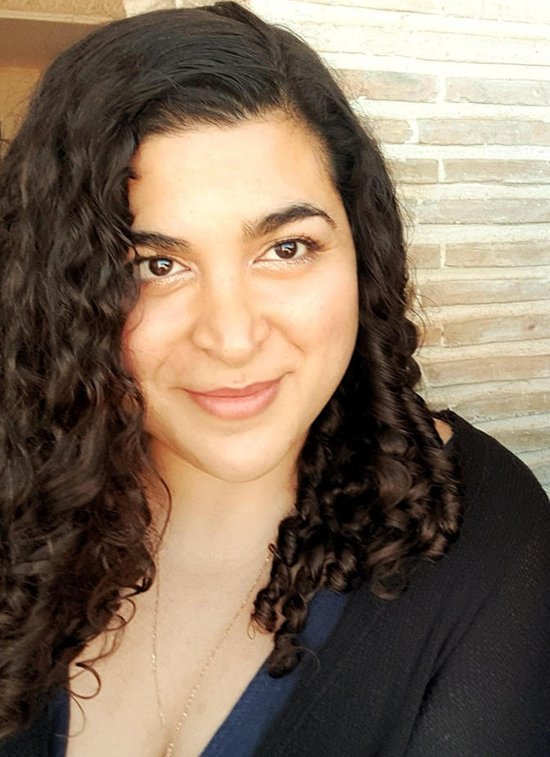 View Shaida Kazemi's Primetime Profile
Shaida is known for her work on Saint Maud, After Love, Survive, Bohemian Rhapsody, and the upcoming The Origin.
Shaida Kazemi
Script Supervisor
Believing I could do it and that I am good enough was a challenging limiting belief to overcome. Getting people to respect and listen to you can be tough sometimes, let alone being a woman and one of colour. 

WHERE ARE YOU BASED AND HOW DOES THIS PLAY INTO THE WORK THAT YOU DO?

I am based in London however I've worked all over the UK. I am also very lucky to shoot abroad quite often. Last year I spend a lot of time working away from home and since lockdown I have already spent 3 months away on shoots around the UK. It is always an adventure when going away on shoots as I can fully immerse myself into the project without distractions.


WHAT INSPIRED YOU TO BECOME A SCRIPT SUPERVISOR?

Film has always been a big love of mine and I have always paid attention to the finer story details and spotted continuity errors. For me they take me out of the magic of the movie and can get under my skin. If the film is great I am able to let go, however I still find mistakes and errors jolting.
I got to write my own curriculum when I taught Film and English in Paris and decided to incorporate continuity, which quickly became one of my favourite courses to teach my students. I loved showing them continuity examples and errors, getting them to pick stories apart, discuss intentions and work out camera positions.
It was in fact my students that queried why I didn't work in film and script supervise for a living, which inspired me to begin looking into the industry more seriously.


HAS MENTORSHIP PLAYED A ROLE IN YOUR CAREER AND TO WHAT EXTENT?

For my first job in film I met with the wonderful director Luisa Pretolani at BAFTA and I wasn't sure in what capacity to make my way into the industry yet. She told me that I was to be her Script Supervisor and had the weekend to figure it out and be ready for the shoot on the Monday! In that short meeting with her, my fate was decided and I have very happily been a Script Supervisor ever since.   
After a lot of studying and working on student and low budget projects, I reached out to the impressive Sue Hills and she mentored me a little early on in my career. We met a couple of times and she kindly allowed me to shadow her. I learned a great deal from Sue. 
I've since been very lucky to have trained/worked with, either as an Assistant/2nd Unit/Cover, so now I have a wonderful group of Script Supervisors in a thriving support network.
More recently I took a 3 month life-coaching course with amazing A.J Merlin, which was geared specifically to my career in the industry, inspiring me immensely with how I am moving forward. This was a brilliant way to use the time that lockdown provided to develop myself and focus in on my ambitions for the future - a priceless experience that I'm so glad I invested in for myself. 


WHAT HAS BEEN THE GREATEST CHALLENGE YOU HAVE HAD TO OVERCOME TO GET TO WHERE YOU ARE NOW?

I came into the industry with no contacts and very little money - just enough to tide me over whilst I studied and worked for almost nothing, learning on the job. 
Believing I could do it and that I am good enough was a challenging limiting belief to overcome. Getting people (particularly people with big egos!) to respect and listen to you can be tough sometimes, let alone being a woman and one of colour. 
Our job is predominantly preventing/fixing errors and this sometimes means stepping on other people's toes. I have had to learn how to do this with the best intentions and a positive mindset in a genuinely kind, fun and collaborative way. 


ARE THERE ANY WOMEN WHO YOU PARTICULARLY LOOK UP TO OR WHOSE WORK YOU HAVE BEEN INFLUENCED BY?

I have always loved the work of Marjane Satrapi. 
Being able to take a bunch of University friends to the cinema to watch Persepolis was such an eye opener. In that moment I realised the real power of cinema to inform, educate and entertain. 
I also have huge respect for the fantastic Angela Allen who helped pave the way for all script supervisors. We have since met at a ScriptE (digital Script Supervising software) course and at the age of 90+ I am so inspired by her enthusiasm to constantly keep learning and experiencing things first hand and without judgement. 
The very talented Rose Glass is as wonderful female director I had the pleasure of working with on Saint Maud and I'm very excited to see where she and so many other talented women in film have and are taking us.


WHAT ADVICE WOULD YOU GIVE TO YOURSELF WHEN STARTING OUT?

You'll be challenged, you'll work with a wide range of people and experience some wild things. Enjoy every moment and remember that the harder the job, the more you  will learn about yourself and get better at your job.
Also, other people carry stress that they will try to offload onto others - never let yourself hold anyone else's stresses. 


IS THERE ANYTHING THAT WOULD MAKE YOUR JOB/ GETTING WORK EASIER?

Having a less divided community would be nice. 
Every department has their own support group. Script Supervisors are very much on their own. When I started out it wasn't the most receptive industry but I understand getting your foot in the door can be difficult as it can be competitive. 
I've always offered jobs that I cannot do to fellow Script Supervisors and give trainees a chance to step up whenever possible - what goes around comes around and it's important to support your peers to build a community that thrives together.
On set I also show whoever asks or shows an interest in what it is I actually do - I know that with more awareness and understanding about what we do comes more respect and interest - I believe by supporting each other we give ourselves better opportunities. 


THE TIME'S UP MOVEMENT IS NOW IN ITS SECOND YEAR. HAVE YOU NOTICED ANY CHANGES SINCE IT STARTED?

Massive changes came in the wake of Time's Up and will continue as we're learning to be more critical and conscious of inequality and abuse of power across the industry. 
I was on a big Hollywood movie when everything happened - it was eye opening as people began to open up about their own experiences and we watched some mighty untouchables fall. Also being able to more openly see unacceptable behaviour and do/say something about it, whether for yourself or for someone else, has been a huge and continuing triumph.
However, our industry still has a lot of issues and obstacles to overcome - BLM has magnified the issues faced by POC in every aspect of life, and it's something I'm pleased to see the industry addressing today. 


WHAT ARE THE ESSENTIALS THAT YOU TAKE TO WORK WITH YOU?

My Ipad, Apple pens and software are essentials. A notepad & pens in-case. 
I always carry essential oil blends which help me to energise, focus or relax etc. These are also nice to put on inside my mask. 
My Contigo tea flask. 
Waterproofs that are actually waterproof!


WHAT HAS BEEN ONE OF YOUR GREATEST SUCCESSES SO FAR?

A big challenge was filming in the snowy Dolomites juggling 7 cameras, a great crew speaking in 3 different languages, heavy continuity with splinter units and lots of stunts, all alongside training up the Travel Coordinator on the shoot how to script supervise 2nd Unit and typing up her notes in the evenings. I did love it though and was very happy with what I managed to achieve with a smile on my face.
Working on Rose Glass' Saint Maud was also a real highlight of the past couple of years. It was a wonderful experience and I'm very happy I got to share that magical space with such talented women - and so rewarding to see it make such an impact on its release in the first month of lockdown. This year's definitely been a challenge for the film industry but on the flip side it's been such a privilege to be part of a feature that made such an impression in a difficult year. 


COULD YOU TELL US HOW YOU ARE KEEPING BUSY DURING LOCKDOWN - HAVE YOU DISCOVERED SOMETHING NEW THAT IS BRINGING YOU JOY?

I actually have gotten very into Macramé - knotting string - its very therapeutic and I have made a lot of gifts for friends and family as a result. 
Embroidery and journaling have also taken space in this time. 
I'm also really fortunate that I've been able to carry on working since August. It's been amazing to see the team come together and make it it possible to work safely and creatively during these challenging times. 


WHAT IS YOUR BEHIND THE SCENES PASSION OUTSIDE OF WORK?

Music & dance have always been my passions. 
I have always played music and sung and I dance every day when I wake up.


TELL US SOMETHING NOT MANY PEOPLE KNOW ABOUT YOU.

A lot of my favourite music is made up of film scores and soundtracks. 
Music can make or break an emotional moment for me. 


WHAT IS YOUR FAVOURITE QUOTE OR MANTRA?

'Do the best you can until you know better. Then when you know better, do better'. - Maya Angelou