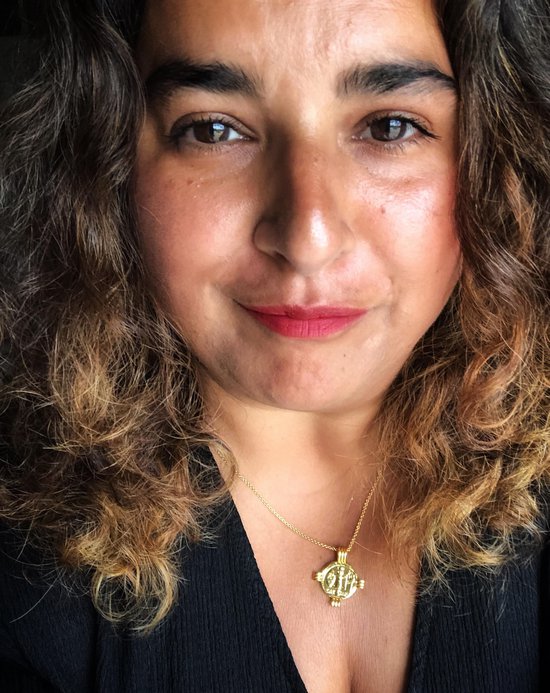 View Shaheen Baig's Primetime Profile
Shaheen is known for: Peaky Blinders, Free Fire, Lady Macbeth, The Last Tree, Youth, God's Own Country and many more.
Shaheen Baig
Casting Director
"Speak up when you disagree and sense injustice and don't worry about not being fashionable or part of 'the scene' it's really not that interesting. Being left of centre is a brilliant thing, never doubt that."
WHERE ARE YOU BASED AND HOW DOES THIS PLAY INTO THE WORK THAT YOU DO?
I'm from Birmingham, but my office is in London and I live in Brighton. I spend a lot of time on trains which has it's advantages for catching up on emails, reading scripts and listening to music. I'd love to work from Brighton but it's impossible full time, so much of my work and the Industry is in the capital. 
WHAT INSPIRED YOU TO BE A CASTING DIRECTOR?
I have always loved film. I grew up watching Moviedrome on BBC2 with my sister, that was essentially my film education. Watching cinema from all over the world educated and empowered me and then photography became a big passion. I love storytelling, how it is constantly reinvented and the power of the image. I worked initially as a producers' assistant, scratched around a bit doing various jobs and then eventually casting, it was only then did I feel I'd found my fit. Actors are magicians and never fail to surprise me.
HAS MENTORSHIP PLAYED A ROLE IN YOUR CAREER AND TO WHAT EXTENT?
All my mentors have been brilliant women. My sister Yasmeen was my first, she introduced me to great books, films, music and art. Then I was nurtured by four wonderful casting directors; Debbie McWilliams, Jina Jay, Patsy Pollock and Abi Cohen. All completely different ways of working and all encouraged and inspired me. I feel immensely privileged to have worked with them. 
I will always be grateful to producer Paul Trijbits and writer/producer Trix Worrell for giving me my first job in film. They introduced me to this industry and without working with them for a couple of years who knows what I would be doing now!  
WHAT HAS BEEN THE GREATEST CHALLENGE YOU HAVE HAD TO OVERCOME TO GET TO WHERE YOU ARE NOW?
Confidence and money. When I first entered the film Industry I didn't see many other people that looked like me and from a similar background, mixed race and working class. I'm not university educated which the majority of people around me were and I didn't have any money! I really struggled and had to work hard to find the confidence to set up on my own. The first few years were tough, being freelance often you don't get paid straight away, Independent films can sometimes lose their finance and at times I couldn't pay the rent and had to juggle working in the evening with starting a company on my own - just to cover my basic outgoings. 
ARE THERE ANY WOMEN WHO YOU PARTICULARLY LOOK UP TO OR WHOSE WORK YOU HAVE BEEN INFLUENCED BY?
Well certainly the women in the question about mentors - they have all influenced me. Debbie's work on My Beautiful Laundrette and Prick Up Your Ears, Jina's forensic attention to detail and great taste in all her work, Patsy's incredible work with Alan Clarke, Karel Reisz and her instinctive way of working and Abi for her tenacity, humour and ability to seek truth in actors.
WHAT ADVICE WOULD YOU GIVE TO YOUR YOUNGER SELF?
Gosh. Trust your instincts and let people help you. Speak up when you disagree and sense injustice and don't worry about not being fashionable or part of 'the scene' it's really not that interesting. Being left of centre is a brilliant thing, never doubt that.
IS THERE ANYTHING THAT WOULD MAKE YOUR JOB/ GETTING WORK EASIER?
A contained working day, the volume of emails is never ending and being able to switch off in the evening would help my brain space and energy massively. Respect someone's private time. 
THE TIME'S UP MOVEMENT IS NOW IN ITS SECOND YEAR. HAVE YOU NOTICED ANY CHANGES SINCE IT STARTED?
I have seen an increase in women being attached to projects, whether that be as directors, writers or actors - we have become more visible but there is still not a balance. Create opportunities and make working in this industry a viable, affordable option. I'm starting to see better representation in front of and behind the camera but there is still a long way to go. We need support networks, education and role models to inspire people from all backgrounds to enter into this Industry.  
WHAT ARE THE ESSENTIALS THAT YOU TAKE TO WORK WITH YOU?
IPad Pro - lighter than my laptop and kinder to my back, various bits of stationery - I've a soft spot for fountain pens and Japanese pencils, my glasses which I'm in denial about having to wear, but they are becoming rapidly essential and a camera. 
WHAT HAS BEEN ONE OF YOUR GREATEST SUCCESSES SO FAR?
Still working in and championing independent cinema, having a team of wonderful people in the office who've worked with me a long time and my passion for discovering talent is as strong as ever. 
COULD YOU TELL US ABOUT YOUR FUTURE PROJECTS?
Some things I can't discuss but I'm currently casting feature Swimmers for Sally El Hosaini about Yusra & Sara Mardini and am in the process of attaching myself to a bunch of really original and brave projects in both film and television. 
WHAT IS YOUR BEHIND THE SCENES PASSION OUTSIDE OF WORK
I have created with Jina Jay and NFTS an entry level casting certificate course, our first intake will be September 2020. Being a trustee for Open Door which is a charity providing young people from low income households with the preparation and support of drama school applications. 
WHAT IS YOUR FAVOURITE QUOTE OR MANTRA?
One of my favourite quotes in film is 'Be bold and mighty forces will come to your aid' (Almost Famous) but I'm much more likely to say 'Have a break, have a KitKat.'