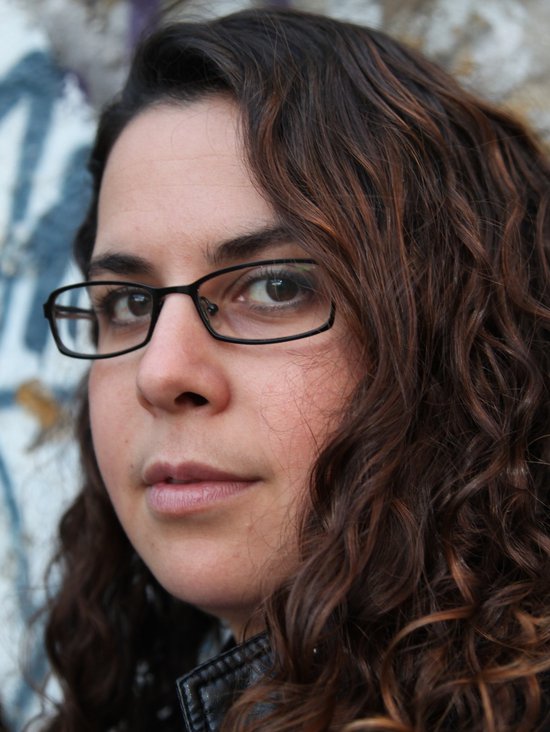 View Sally El Hosaini's Primetime Profile
Sally is known for her BAFTA-winning work on The Fifth Bowl, her BIFA-winning My Brother the Devil which won awards at Sundance, London Film Festival, Berlin International Film Festival and many others, Babylon and her upcoming film The Swimmers which is currently in pre-production. She is represented by Matthew Bates at Sayle Screen and Nicole Romano & Rosalie Swedlin at Anonymous Content.
Sally El Hosaini
Director
"I try to pass that kindness back by mentoring those with less experience than myself. It's just good karma."

WHERE ARE YOU BASED AND HOW DOES THIS PLAY INTO THE WORK THAT YOU DO?

London, but I can build a nest anywhere. My filmmaking comes from real life, not other films. So I'm definitely inspired by my environment. Moments I've seen, or experienced, or sometimes just a feeling that won't go away, or a ghost from the past. It's usually something that has evoked an emotional response in me. From those small sparks, a larger idea builds and grows. It's not necessarily literal though... Two of the features I've mainly worked on over the last few years are not set in London, or even the UK. One of the powers of cinema is that it makes geography obsolete.


WHAT INSPIRED YOU TO BECOME A DIRECTOR?

It was the realisation that filmmaking was the synthesis of everything I loved. I grew up in Egypt. In overpopulated Cairo, lives overlap and intertwine like nowhere else. And the oral tradition is very strong - Egyptians like to talk. It was through being surrounded by natural storytellers and through writing that I made sense of my emotions and understood the world around me. Deep in my heart I knew that I wanted to be a storyteller too. My other passion was street photography. At fourteen I inherited my father's old SLR camera and began developing my own black and white photographs. I was fascinated by the concept of immortalising a moment in time, and how a story is told through a single image. And finally, my happiest memories were always when I worked with a group of people towards a common goal. So, it was a simple equation... stories + images + people = film!


HAS MENTORSHIP PLAYED A ROLE IN YOUR CAREER AND TO WHAT EXTENT?

There are many people in the industry, more established in their careers, who have taken the time to be kind. And when time allows, I try to pass that kindness back by mentoring those with less experience than myself. It's just good karma.


WHAT HAS BEEN THE GREATEST CHALLENGE YOU HAVE HAD TO OVERCOME TO GET TO WHERE YOU ARE NOW?

I'm self-taught and when I started out I didn't know anybody in the industry. Literally nobody. So it took me 10 years of working various jobs before I had the confidence to go it alone, to write and direct my own films. I basically worked until I reached the point where the pain of not making my own films was greater than the pain of doing it. The truth is, I could have done it sooner. In hindsight my biggest challenge was the doubt in my own mind. Not officially studying directing made me think that everyone knew more than me. But the flip side is that I was motivated to take responsibility for my own learning since nobody was going to give it to me. It gave me a real hunger and determination. It taught me patience and resilience. And made me very grateful for every opportunity, no matter how small. After all, filmmaking is essentially about making windows where there are walls.


ARE THERE ANY WOMEN WHO YOU PARTICULARLY LOOK UP TO OR WHOSE WORK YOU HAVE BEEN INFLUENCED BY?

Lynne Ramsay. Celine Sciamma. Andrea Arnold. Claire Denis. Ava DuVernay. Leila Kilani. Annemarie Jacir. And then there's an even longer list of female producers and actors and crew behind the makers... If I keep going this list will get too long.


WHAT ADVICE WOULD YOU GIVE TO YOURSELF WHEN STARTING OUT?

You have to go the way your blood beats. Be yourself. Courage is the mastery of fear, not the absence of it. Happiness is found along the way, not at the end of the road.


IS THERE ANYTHING THAT WOULD MAKE YOUR JOB/ GETTING WORK EASIER?

The end of the patriarchy?


THE TIME'S UP MOVEMENT IS NOW IN ITS SECOND YEAR. HAVE YOU NOTICED ANY CHANGES SINCE IT STARTED?

I've supported Times Up since the beginning and am encouraged as I see its role growing. Initially I associated it with supporting the victims of abuse and harassment in the industry, as well as exposing it. But more recently it has tackled the under-representation of female directors through fantastic things like the #4PercentChallenge – which aims to increase the number of studio films directed by women. Over the last decade it was only 4% of the top 1,200 studio films.

Underrepresentation, sexism, abuse, harassment, glass ceilings, pay gaps, ageism, the narrative that a woman has to choose between creative babies and real babies... Not to mention the outright racism that women of colour face... My patience has well and truly run out. Frankly, I'm tired of talking about it. So what am I going to do about it? Keep making films. KEEP MAKING FILMS. That's my protest. To keep going. At least then I can try to be the change that is very much needed in the industry and world.


WHAT ARE THE ESSENTIALS THAT YOU TAKE TO WORK WITH YOU?

A pencil and small notebook as I like to scribble lists and notes to myself. Good trainers - I can't sit down when I direct. My travel mug to keep my Yorkshire Gold hot. And a smile. Because come on, what we do is a privilege.


WHAT HAS BEEN ONE OF YOUR GREATEST SUCCESSES SO FAR?

My four year old son, Rumi Ocean.


COULD YOU TELL US HOW YOU ARE KEEPING BUSY DURING LOCKDOWN - HAVE YOU DISCOVERED SOMETHING NEW THAT IS BRINGING YOU JOY?

See above. The slower pace has allowed me the luxury of time with my son. We've spent a lot of time in Epping Forest. I've grown everything that can possibly be grown in a jam jar. One of my favourite activities with him was nurturing caterpillars into butterflies... Before the lockdown, I used to fantasise about pausing the world, to catch my breath from the endless sprint of life. So despite the obvious disappointment... I was at the end of pre-production on a feature and only 4 days from shooting when the lockdown hit... I took it well. The slowdown has been a rich and fertile time for me creatively. I've started on a new film script as well as developing a new idea for a tv series. Also revisiting older projects. So despite some magical times and plenty of introspection I'm looking forward to getting back to work. The thought of physically being in a meeting with other people excites me.


WHAT IS YOUR BEHIND THE SCENES PASSION OUTSIDE OF WORK?

Cooking. It's the Arab Mama in me. You can't come into my house without me trying to feed you! Publishing a cookbook is on my bucket list.


WHAT IS YOUR FAVOURITE QUOTE OR MANTRA?

If there is no wind. Row!