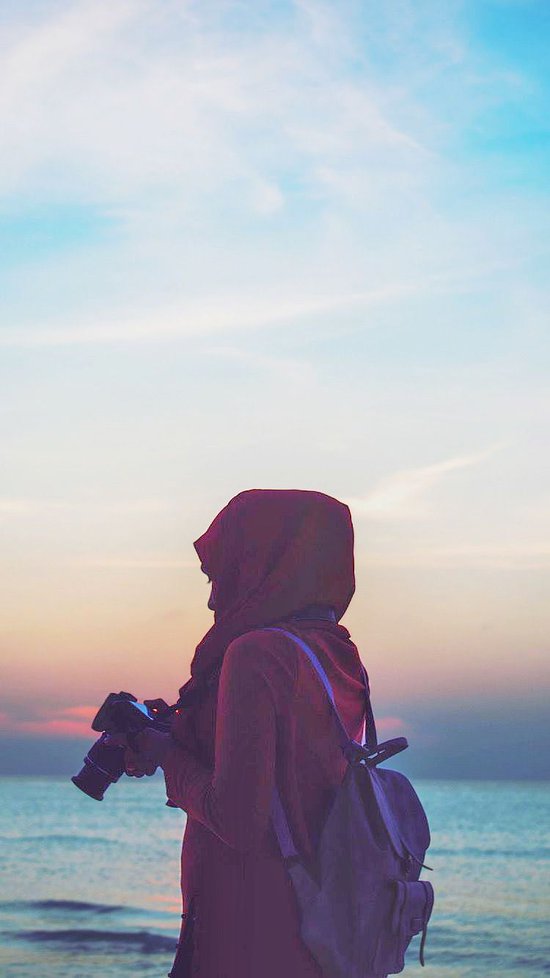 Ramadhan 2022
Ramadhan Mubarak to all those fasting this month!

In a study conducted in 2021, The University of Southern California Annenberg Inclusion Initiative combed through 200 popular films from 2017 to 2019, they found that only six of them had a Muslim in a co-leading role, and only one of those was female. Read the report here.

To celebrate Ramadhan this month, we want to showcase our Muslim members and other Muslim voices in our Industry, share the work they are doing and hopes for the future of Muslim inclusion within our Industry going forward!
---

Action Point: Download The Blueprint for Muslim Inclusion, co-published by Left Handed Films and the Pillars Fund here.


---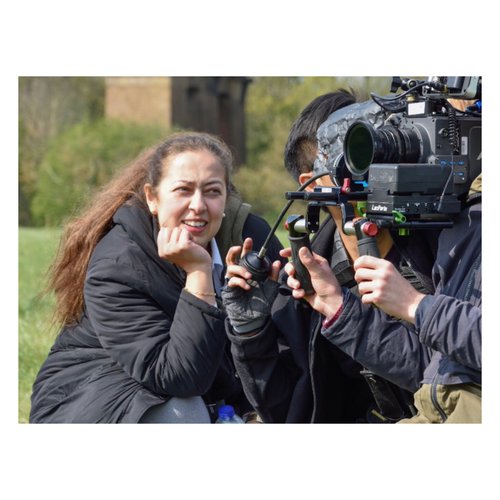 Amal A-Agroobi, Filmmaker and Founder of ALAGROOBI Films

Hope for the future:

My hope is that we get to share our narrative. People have been telling our stories from their perspective for too long and it's time that we take our voice back. In cinema, it seems all Muslims are concerned about are their level of devoutness/religiousness, marriage and how to get away with doing what they want without upsetting their parents. It seems like all our stories exist with this frame - that's because we rarely get the chance to share our own stories, or find support to tell them. I've witnessed dialogue that was completely off; where scripts were told from a non-Muslim viewpoint but by a Muslim character and I'm always baffled: "we'd never say that." This is what we need to see more on-screen collaborations. Off-screen, I'd like to see more representation on set; I'd love to queue up for my breakfast on set to find options other than bacon rolls or haunches of meat doused in wine sauce. This doesn't exclusively apply to Muslims, but to other religions or people who generally have dietary requirements outside the sphere of religion. This also bleeds into other departments such as wardrobe; where non-Muslim costumer designers often know little about wearing or styling a hijab, and the cultural difference in hijab wearing; dealing with ethnicities who have different types of hair etc., even down to production designer and the study of Muslim architecture when preparing a mise-en-scene.


Recent or upcoming project you are working on:

My most recent short was a film I made for the 48-hour film competition called "The Protocol" starring British-Egyptian actor Amir El-Masry. It was an honour working with his raw talent and having more Arab representation on-screen. I always like to keep my sets diverse and inclusive.
I have a short film coming up; we're just looking for the last bits of funding called "Ladies Coffee." A Lovecraftian short film about the Arab/Syrian ritual of coffee cup reading. This is a (mostly) Arab language film, with an all-Arab cast and addresses themes such as feeling out of place as a British-born Arab and being disconnected from one's culture.
I am taking this lore further and have a feature length horror film that I am developing called "Disruptive Servant." This is about a Swedish girl living in Oman, interested in the paranormal and occult, who wants to evoke her demonic self (her qareen) in order to obtain extraordinary abilities, when she learns about the Islamic perspective on demonology.
Follow me on Instagram: @amalalagroobi
Follow my website: FILMMAKER AMAL (amalalagroobi.com)
---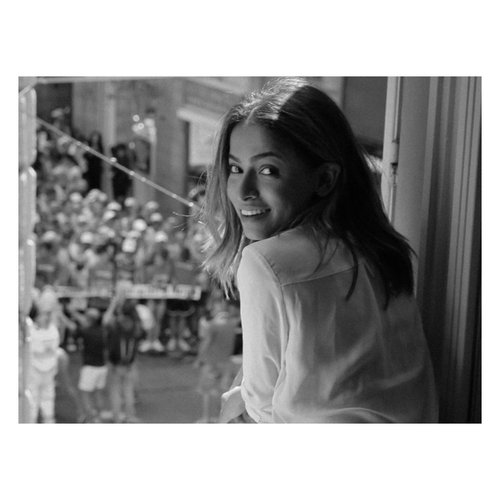 Aqsa Altaf, Writer and Director, Recipient of 2022 Pillars Artist Fellowship

Hope for the future:

My hope for the future in the industry surrounding the representation and inclusion of Muslim people on and off screen is that we get to tell our stories for us by us. Often times, we really are bound to filter our stories to cater a non-muslim or Western audience and as a result the nourishment, growth and acceptance that is needed in our communities from our art is deprived from us. I personally do not believe making our stories specific will make us lose a wider audience. In fact, the more specific we get, the more universal we get. By telling our stories honestly and authentically, not only are we catering to our communities but also creating universal stories that resonate to a wider audience. I grew up watching so many stories about Christmas and specific cultural elements from the Western side of the world and they were not necessarily filtered for me. I resonated with them because they were universal in their themes and characters.
Adding to the above is I wish we have more stories that represent Muslims characters but is not necessarily about the character grappling with their identity, faith or culture. As important as those stories can be, we also need stories that show the multifaceted dimensions of humans who happen to be Muslims. When I write stories that feature South Asians and/or Muslims that isn't about their identity, the very first question I usually get is "why do the characters need to be Muslims or South Asians". Or if those characters are not in some way or the other dealing with something traumatic, the question of why the story needs to be told gets the main attention. I want to be able to tell stories that showcase our joy, our humanity, our experience living lives and dealing with everyday human dilemmas. I want the freedom the white characters get to have in Western media.


Recent or upcoming project you are working on:

I'm developing a pilot based on a proof of concept film I made called HEAT, the story is based on my personal experience growing up in Kuwait as daughters of migrant workers. In addition to that, I'm developing a pilot that I shot a proof of concept for. The pilot I'm writing for this features a Muslim father and daughter characters at the centre of a sci-fi film. These two are the kind of films I craved for growing up - watching myself represented in a genre story!

Follow me on Instagram: @aqsaaltaf
Follow me on Twitter: @AqsaAltaff


---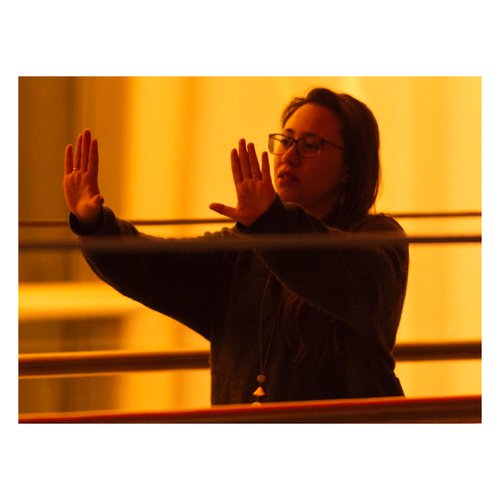 Nour Wazzi, Director and Founder of Panacea Productions

Hope for the future:

I think there's an urgent need for Muslim representation both in front and behind the camera, but in the last couple of years I'm certainly feeling a shift in awareness and it's been great seeing drivers of change making waves - such as Sue Obeidi (Director, MPAC Hollywood Bureau), Ramy Youssef ('Ramy') and Riz Ahmed (Pillars Artist Fellowship) who rightly understand that reimagining Muslim representation means empowering Muslim filmmakers. The talent is out there but we need more people to be championing unique perspectives and bold new voices to be able to break through the glass ceiling. 
I mean we're finally seeing the first brown Muslim superhero in 'Ms Marvel' – if that doesn't signal hope I don't know what does! I'd love to see more modern and relatable Muslim characters on screen dealing with issues that don't necessarily have to do with their religion or the colour of their skin – like high-concept genre content which is my kinda thing. I believe in creating what you want to see and I'm doing exactly that. Got something in the works with Lebanese Muslims from the diaspora in the sci-fi/ mystery/ action space – and it's definitely like nothing you've seen before!


Recent or upcoming project you are working on:

Just had a series released on Netflix called "The Last Bus". Packed with comedy, heart, adventure and mystery, the show is an epic sci-fi road trip that follows a group of mismatched students who come together as a family and become unlikely heroes when a robot apocalypse zaps away the rest of humanity. 'The Last Bus' embraces family-friendly films of the late 70s and 80s - like 'The Goonies' and the great Spielbergian films back then from 'ET' to 'Jurassic Park' – inspired by the warmth, humour and love found in unlikely friendships. I directed episodes 6 and 7 - becoming the first Lebanese and one of the first Arabs to break into high-end TV in the UK which is pretty humbling.

Follow me on Instagram: @nourwazzi
Follow me on Twitter: @PanaceaProds


---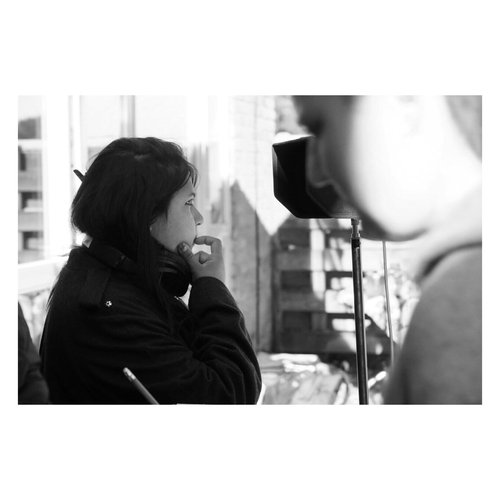 Riffy Ahmed, Writer and Director

Hope for the future:
My hopes for the future is that the Muslim identity gets truly represented on screen as a spectrum of values and identities. Too often it is shown in extreme stereotypes as victims or perpetrators when it's never been monolithic, there are so many shades. There's s a lot of nuance, beauty, trial and tribulations and personal discovery and as a Muslim filmmaker I would like to be the solution in telling stories that are representative but people can see themselves and realise they are not alone.
I love to tell stories that present characters at turning points in their lives in a cross blend genre landscapes, so hope to see more Muslim characters in a wider range of story worlds i.e. sci-fi, horror, comedy, drama, art house etc. and its completely accepted than questioned. Film and TV like Ramy (A24) and In Between (2016) are fantastic as they show characters that are infallible yet so relatable, which is what it means to be human, yet in a very entertaining and thought provoking way. 


Recent or upcoming project you are working on:

A short film I directed called 'Medea' is a film which is a reinterpretation of Euripides' play, from the perspective of a woman wronged and in search of revenge, exploring the themes of identity, roots and belonging. After escaping from her homeland and now abandoned by the man she loves, Medea must find strength from within to fight against growing injustice - how far is she willing to go?

Follow me on Instagram: @riffypowerz
Follow me on Twitter: @Riffypowerzz


---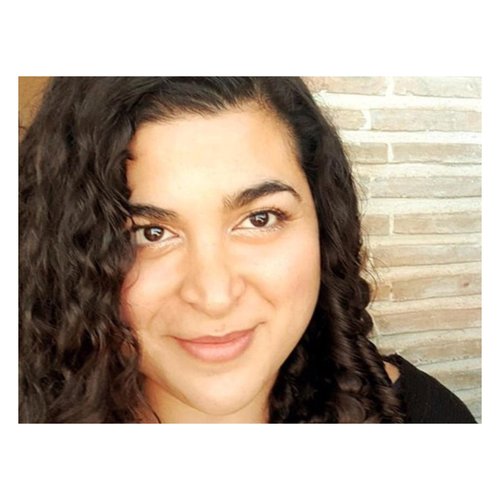 Shaida Kazemi, Script Supervisor

Hope for the future:

I hope that the industry opens its doors to Muslims and stops seeing the stereotypes which I'm so tired of seeing. Even famous actors get thrown into these stereotypes after even telling me they would never play eg. A terrorist! Then next time i see them on the big screen - what are they - a terrorist - it's saddening and maddening.


Recent or upcoming project you are working on:

I'm currently making a short film about an British/Indian woman due to circumstances having to choose between her career or marriage! With the help of past generational wisdom from the women in her family through enchanted letters we explore her journey to finding her own path.

Follow me on Instagram: @shaida_dk


---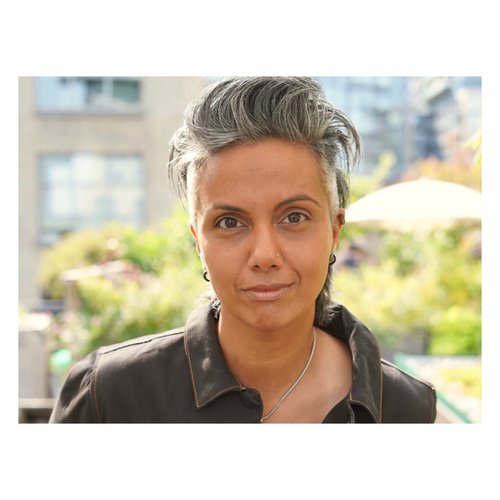 Fawzia Mirza, Writer and Director

Hope for the future:

My hope is that when folks talks about Muslim representation on screen, "Muslim" is inclusive of LGBTQIA+ Muslim people. I crave that both the gatekeepers of Hollywood and the gatekeepers of Muslim stories in Hollywood recognize the importance of joyful, visible queer and trans Muslim representation, and stories made by out, visible, queer and trans people. Authentic Muslim representation, challenging stereotypes, and standing up to violence against our community means embracing and uplifting the most marginalized within the Muslim community.

Recent or upcoming project you are working on:

I recently sold a new TV pilot, I'm developing one of my shorts into a feature, and have several other short films on the festival circuit. I'm also developing a series in Canada and going into production at the end of October on my first feature ME, MY MOM & SHARMILA, with my wife Andria Wilson Mirza producing through our Baby Daal Productions (funded by Telefilm Canada).

Follow me on Instagram: @thefawz
Follow me on Twitter: @thefawz
---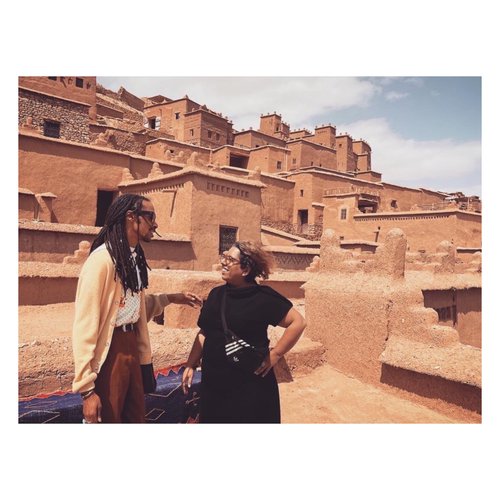 Tina Gharavi, Director

Hope for the future:

There is a complexity and nuance that needs to be brought into how the Muslim world is depicted. There is as much if not more , than we have seen. Muslims can be a whole myriad of things: liberal, conservative, Queer or fundamentalist. Funny (like me) or less so. I am proud to be working on a story like this, one which is so important to get right - one that will define how little girls will see themselves. I am also proud we are filming this in Morocco, in Africa, during Ramadan with a majority Muslim crew. It is a dream for me to lead such a team on such an ambitious and important project.


Recent or upcoming project you are working on:

I am directing 4 episodes for Netflix on the life of Cleopatra for Westbrook and Nutopia executive produced by Jada Pickett Smith. A series called 'African Queens'. This envisages a more historically accurate Cleopatra. The greatest leader the world ever saw whose story has long been fought over.

Follow me on Instagram: @logicofthebirds
Follow me on Twitter: @Gharavi