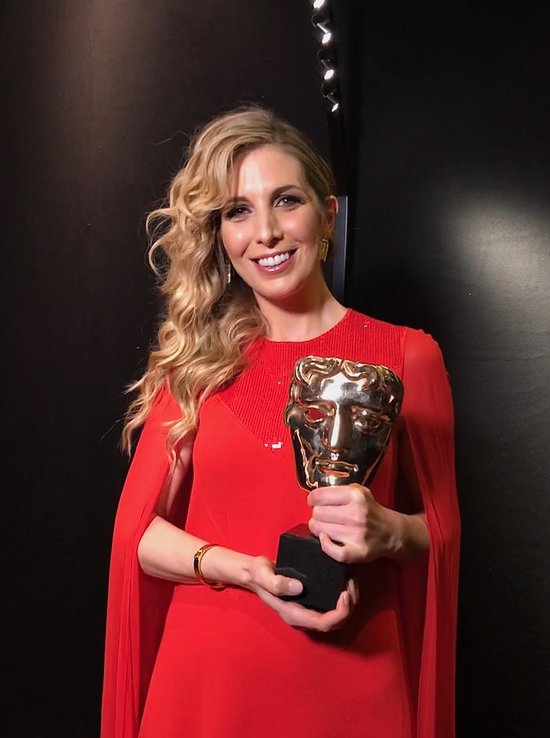 Rachael is Oscar nominated and BAFTA winning for her work on 1917 and has worked on the upcoming No Time To Die, Jurrasic World: Fallen Kingdom, The Martian, The Current War, Alien: Covenant and much more.
Rachael Tate
Dialogue & ADR Supervisor
"Having that female role model in Becki Ponting was probably more crucial than I gave it credit for at the time. Seeing a female succesfully doing the job I wanted, meant I could envisage the path ahead of me."

WHERE ARE YOU BASED AND HOW DOES THIS PLAY INTO THE WORK THAT YOU DO?

I mainly edit in an office at Twickenham Studios. It is in a lovely quiet little town where you can actually hear yourself think (unlike Soho most of the time)! It's also close to my home so I can walk the dog in to work along the river.


WHAT INSPIRED YOU TO WORK IN SOUND?

From a young age I had a great desire to work on feature films, but I had no clue that sound editing even existed back in college! It wasn't until I took a runner's job at De Lane Lea Studios (a sound facility in Soho), that I got to see the craft and creativity that is involved. It's an 'invisible' job but it is so integral to the finished film. I try telling people what we do and how limited the production sound was, but until you've seen it for yourself you have no idea what is involved. Good directors know what we do and they know how much the film benefits when it's done right.


HAS MENTORSHIP PLAYED A ROLE IN YOUR CAREER AND TO WHAT EXTENT?

I was very lucky to be continually mentored throughout my early editing career. The generation of editors above me taught me so many invaluable lessons. Becki Ponting, Simon Chase, and Steve Little: assisting them and learning from what they did enabled me to cherry-pick and create my own style. But Oliver Tarney, my Supervising Sound Editor, has been my single greatest mentor. Having originally hired me as an assistant, he always encouraged me to do better, go further, listen to the client and help tell the story above all else.


WHAT HAS BEEN THE GREATEST CHALLENGE YOU HAVE HAD TO OVERCOME TO GET TO WHERE YOU ARE NOW?

I am fortunate that I am in a career where the quality of my work speaks for itself. Directors know what their original sound was like and when they come to start the final mix, it acts like a showcase of our hard work and creativity. The real challenge I faced was getting my foot in the industry door in the first place. These opportunities do not come up very often and tended to be given to the nephew of the producer or a friend of a friend. Getting a runners job literally took hundreds of interviews at every production house in town and so many rejections. If you don't come from money or have a relative in film, it can feel like a brick wall. Luckily I arrived at DeLaneLea just as they had decided that having at least one female runner at all times was a good thing. I also note it was a woman who hired me.


ARE THERE ANY WOMEN WHO YOU PARTICULARLY LOOK UP TO OR WHOSE WORK YOU HAVE BEEN INFLUENCED BY?

Women in feature sound although a growing breed, were few and far between when I started out. Having that female role model in Becki Ponting was probably more crucial than I gave it credit for at the time. Seeing a female succesfully doing the job I wanted meant I could envisage the path ahead of me. It is why I am doing this interview! Us women are out there doing the work just as good (or better) than our male counterparts and younger females should be exposed to that possibility for themselves.
During my time on '1917' I was privileged to work with such strong and intelligent women. Producers Pippa Harris and Jayne-Ann Tenggren; and writer Krysty Wilson-Cairns. Krysty and I have since become good friends as we share insanely high ambitions and a uniquely irreverent sense of humour.


WHAT ADVICE WOULD YOU GIVE TO YOUR YOUNGER SELF WHEN STARTING OUT?

Three things: Don't sweat the small stuff. Trust your instincts. And above all else, listen to your father - he won't be around forever and he knows what he's talking about!


IS THERE ANYTHING THAT WOULD MAKE YOUR JOB/ GETTING WORK EASIER?

'1917' is the first feature I was on that was a virtual lock from assembly stage owing to the 'one-shot' nature of the film. Not having to chase the cut, as we are so often doing, (re-cutting our work to keep in sync with new picture cuts), meant that Sam Mendes and Lee Smith, the Editor and an ex-sound editor himself, paid far greater attention to the soundtrack throughout. So my request is - lock the cut earlier!


THE TIME'S UP MOVEMENT IS NOW IN ITS SECOND YEAR. HAVE YOU NOTICED ANY CHANGES SINCE IT STARTED?

Starting out as a young woman in this industry, it was almost commonplace as a female, to have stories of being felt-up, sexually abused, or at least marginalised in the workplace. I have my own stories and I remember that at the time it felt almost expected, normal. I don't know what it is like to be a young woman in film now but at the very least, the Times Up movement has been key in shining a light on the inappropriate nature of these actions and the repercussions co-workers will (hopefully) face if women have the courage to speak up. I hope this new generation of females feels safer and more heard as a result.


WHAT ARE THE ESSENTIALS THAT YOU TAKE TO WORK WITH YOU?

My dog, Jeff. My mask! My ProTools rig stays put, thank goodness, as it is rather heavy.


WHAT HAS BEEN ONE OF YOUR GREATEST SUCCESSES SO FAR?

Winning a BAFTA and being Oscar nominated for '1917' has to be up there. It is hard for me being English and self-promoting, but I am truly proud of my work on that project. Becoming a member of AMPAS was also a big moment of acceptance by my peers.


COULD YOU TELL US HOW YOU ARE KEEPING BUSY DURING LOCKDOWN - HAVE YOU DISCOVERED SOMETHING NEW THAT IS BRINGING YOU JOY?

I recently moved house and this unexpected hiatus gave me the chance to spend some real time just existing in my new home, doing lots of DIY, painting, cleaning, gardening. I know I have officially reached middle-age as Gardeners World is now one of my favourite shows. Sometimes we work so many hours at such an intense pace that the weekends fly by in a blur and suddenly another year has passed. I hope this lockdown has taught us to slow down when we can and appreciate the benefits of a sensible work/life balance.

COULD YOU TELL US ABOUT ANY UPCOMING PROJECTS?

I am currently on the Paul Greengrass film, 'News of the World'. Starring Tom Hanks and set in post-Civil War Texas, there are lots of opportunities for a really beautiful soundtrack and a great score by James Newton Howard to boot.


WHAT IS YOUR BEHIND THE SCENES PASSION OUTSIDE OF WORK?

Baking. It's a skill I have been honing in lockdown, like so many. Bread, quiches, cakes, meringues, biscuits, you name it. I even have a proving drawer now so it's getting serious.


WHAT IS YOUR FAVOURITE QUOTE OR MANTRA?

Not a quote as such, I defer to Mr Tarney on this one. 'The story always comes first'. It is something I have in my head whatever film I am working on. Our job is to help tell the story, that's fundamentally it.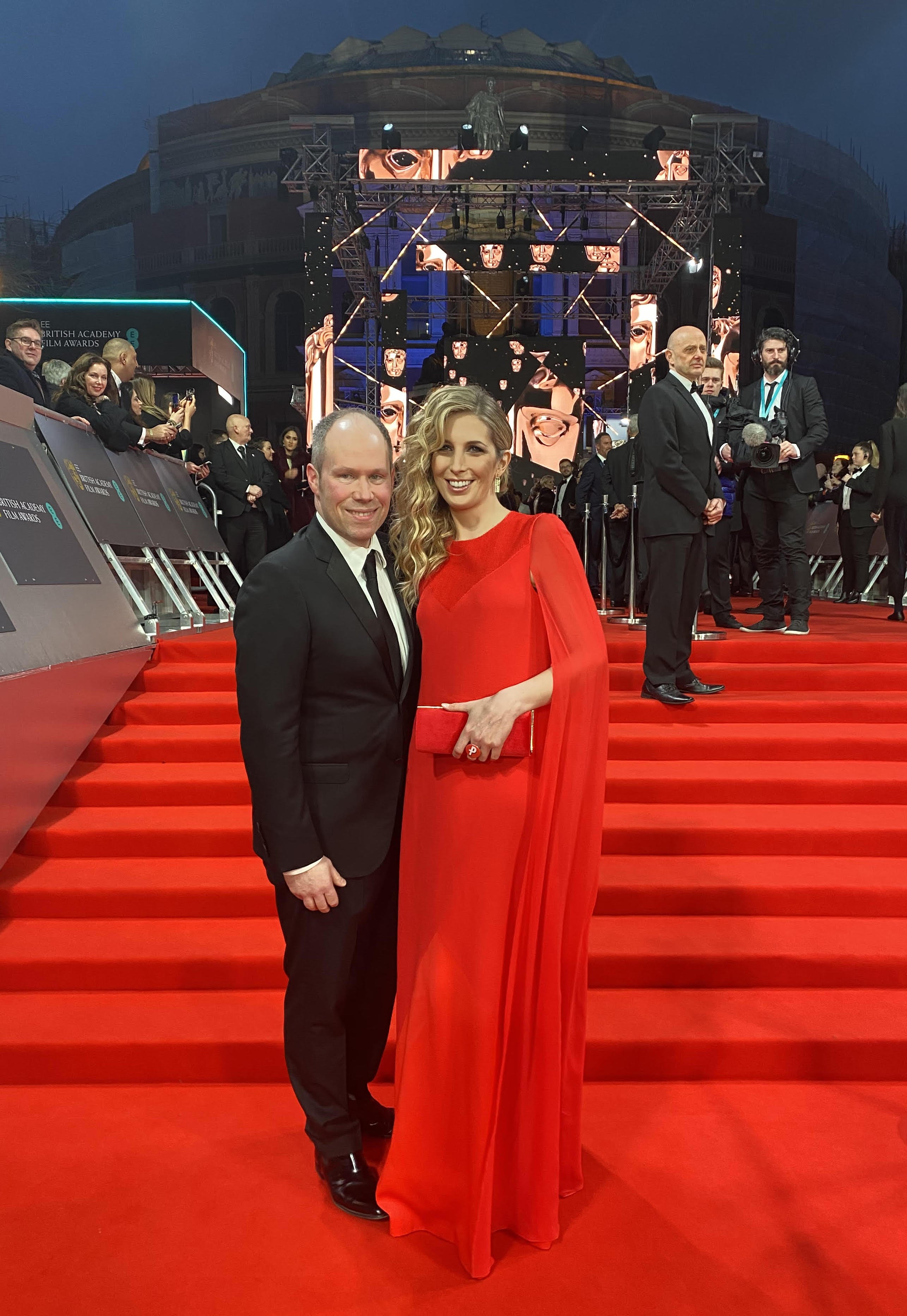 Rachael was nominated for her work in 1917 at EEBAFTAs 2020. She joined our campaign to pledge to work towards a fairer Industry for all, and wore a Primetime ring in support of championing equality within her department and within the Entertainment Industry. Photo courtesy of Rachael.