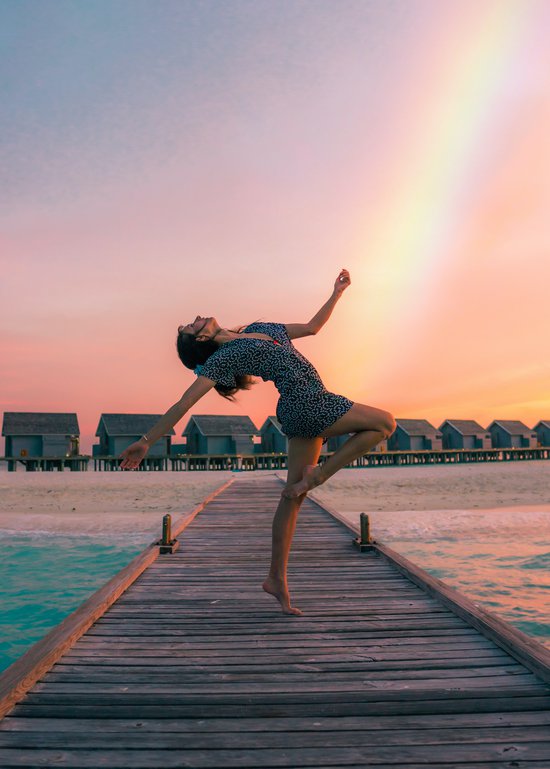 Primetime Pride: Summer Of Love
Celebrating Self Love In All Its Forms

This year, Pride is kicking off just as our world is opening up and doing the same. As we navigate out of this incredibly challenging time where our mental health has been pushed to its limits, we want to take a moment to share some joy in how far we have each come, and celebrate the person who has been with us every step of the way over the last year: ourselves. As RuPaul says, "If you can't love yourself, how the hell are you going to love somebody else?"
Self love means something different to everyone. Whether it's discovering a fundamental part about yourself, standing up for something you believe in, stepping away from a toxic situation or just finding time to dance, these rebellious acts of kindness to ourselves, represent a much larger picture of self love. Now more than ever, we want to celebrate how far we have all come.
Here are some of our favourite picks from members who identify as being part of the LGBTQIA+ community or whose films explore LGBTQIA+ issues and/ or the theme of Self Love - enjoy! And here's to us! Happy Pride Everyone!



---

Ladies Day


---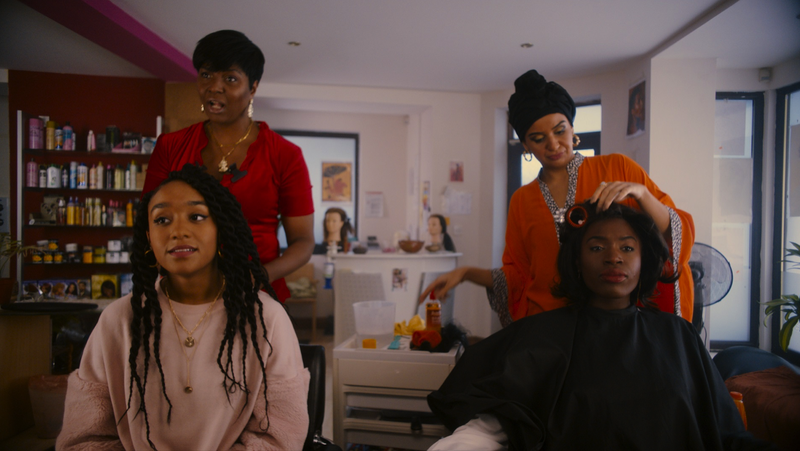 Written & Directed by Abena Taylor-Smith.
Ladies Day is about a young, black lesbian who spends the day in an Afro-Caribbean hair salon. It's full of fun, sheen spray, gossip and laughter, but how will she deal with the casual homophobia? Whilst at the hair salon, Amma wonders if it is time for her to finally speak up.

"I think self love is something that queer people have to fight for and practise in a myriad of ways, big and small every single day." - Abena Taylor-Smith.

A Creative England production with Delaval Film, In association with National Youth Theatre for Sky Arts and screened at:
Raindance
BFI Flare Festival
Leeds Film Festival
Iris Prize - Best British Film Nomination
SQIFF
Underwire Film Festival XX Award Nomination
Pan African Film Festival - Best Narrative Nomination
BFI/British Council Five Films 4 Freedom

Watch the trailer here. The film is currently available to watch in the UK on Now TV.



---

OOO


---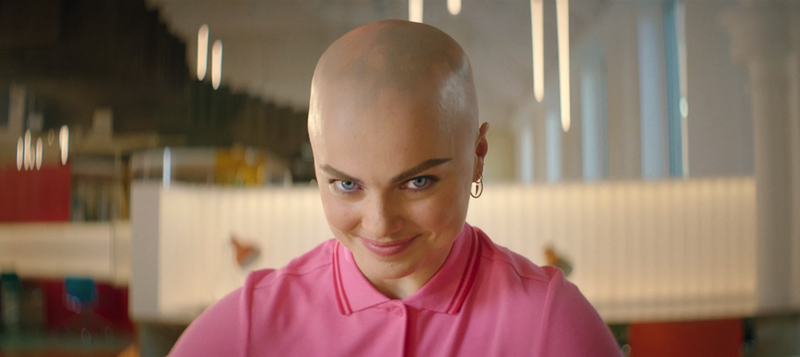 Written & Directed by Lauren Midwinter.

Sick of always doing what she "should" do, Bernie breaks free at the office and goes on a chaotic, jubliant journey of self-discovery. The project was conceived and shot during lockdown.

"Initially, filming 'OOO' was about having a creative focus for my crew and me during the grey monotony of lockdown. It was only in the edit that I realised the character I had written, Bernie, was on a journey of self-discovery that reflected parts of my own. The film is an imperfect experimentation, much, as I have recently learnt, like my life. The acceptance of which has been this perfectionist's fundamental act of self-love." - Lauren Midwinter.

The film premiered on Girls In Film and has since become Second Home's Spring Campaign.
Screened at Flatpack Film Festival.

Watch it here.



---

You're Fit


---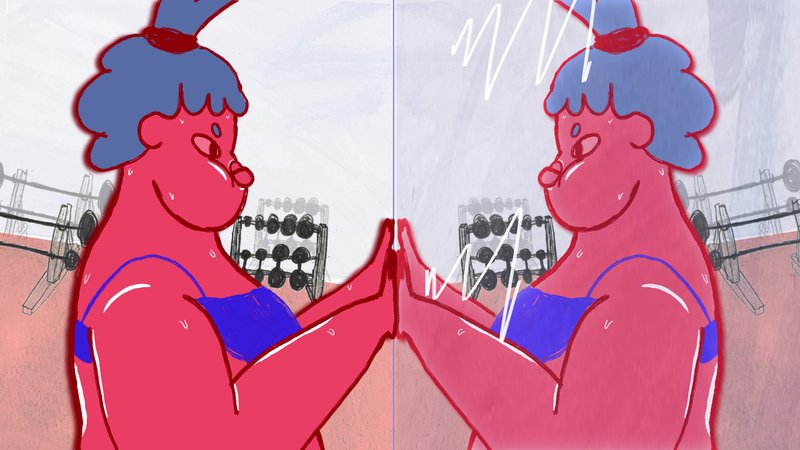 Directed & Animated by Lydia Reid who was one of our Graduates To Watch in 2020.

Blue hot-pants, pink skin, and a lot of love. You're Fit explores what actually happens at the gym.You're Fit is animator and illustrator Lydia Reid's BA Animation graduation film from Kingston School of Art, 2019. 

"Too much love for yourself is quite often seen as a bad thing, 'she's pretty but she knows it' are words that I've heard and still hear during a lot of my life. I wanted to make a film that went against this and absolutely celebrated self-love. Outwardly loving yourself wherever possible is so important and can help other people love themselves too." - Lydia Reid.

Fatal Femme Film Festival - Winner of Audience Choice Award
RTS London Student Awards 2020 - Winner in Animation Category
Encounters Film Festival
Cardiff Animation Festival
Manchester Animation Festival
Anibar Animation Festival
Festival of Animation Berlin
Primanima
TOFUZI

Watch the film here.



---

Ripples


---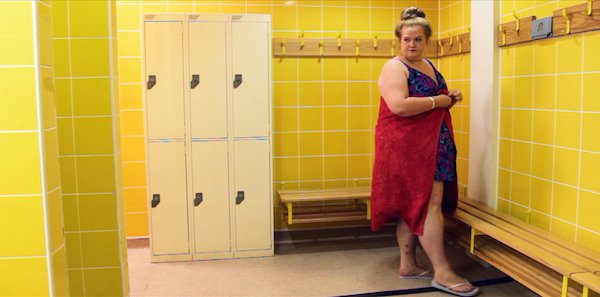 Written & Directed by Aleksandra Czenczek.
Arriving at the swimming pool, Maggie feels bigger than ever when confronted by a "perfect" woman in a weight-loss ad. But, when they meet in the water, her self-image is totally transformed. 

"I wanted to make this short film to empower women to look at themselves with a gentler eye. It's really how we feel about ourselves and not our look that matters. In the world where we're confronted with idealized images of what a perfect body should look like, self-love is more needed than ever." - Aleksandra Czenczek.

Bronze Award at Emigra FIlm Festival, Poland
Port Femme Film Festival, Portugal
Festival Corto Ciudad Real, Spain
Open Air Filmfest Weiterstadt, Germany
Festival VISUALÍZAME AUDIOVISUAL & MUJER, Spain
Kaohsiung International Film Festival, Taiwan
BCN Sport Film Festival, Spain
Chihuahua International Film Festival, Mexico
Earls Court Film Festival, UK
KinoLondon Film Festival, UK

Watch the full film here.



---

Skinship


---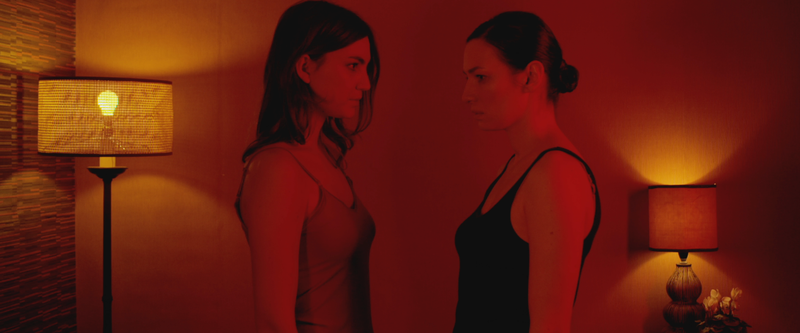 Written & Directed by Nichola Wong.

The story is told through Mel, an alienated office worker who turns to a talented touch therapist to fulfil her need for flesh-to-flesh contact, and to help her re-learn the habit of touch – not of screens, but rather, of people. Set in the near future, the film attempts to explore the possible consequences of lives so taken up by on-screen communication that many of us are left virtually incapable of touching and communicating with those closest to us.

"Physical touch is such an important part of self-love and necessary for our mental health and wellbeing. In a precarious world that makes it difficult to physically connect with others, it's important to remember that we also have the capacity to deliver the comfort of touch to ourselves (not in an erotic sense - although that still counts). Slowing down and taking time to connect with our sensual side through self-touch/intimacy can provide benefits similar to interpersonal touch. So give yourself a hug, self-massage, take a long bath and try exploring your body through your touch. Connecting with ourselves is a great way to practice self-love." - Nichola Wong.


ONLINE PREMIERE with NOWNESS & HUNGER TV.
Joinsville International Short Film Festival 2017 - Won Best International Short
Underwire Film Festival - Won Best Sound Design
Dresden Short Film Festival
Edinburgh Short Film Festival
Festival De Cannes Court Métrage
Slovakia Art Film Festival
Special screening for 'new British talents' at Ciné O'Clock Film Festival.

Watch it here.



---

The House Of Tomorrow


---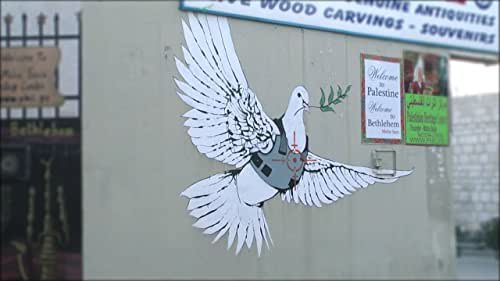 Written & Directed by Shamin Sarif, Produced by Hanan Kattan.

Women change their local worlds one step at a time by seeing what people can do despite the conflict between Palestine and Israel. Inspired by the TEDxHolyLand conference and shot on location, the film takes us from the high rises of Tel Aviv to the holy sites and bustling markets of Jerusalem; from the cobbled lanes of Bethlehem to the expanding streets of Ramallah, capturing the energy and tension of a world defined by its clashing viewpoints. A contemporary and lively documentary, The House of Tomorrow chooses to focus on the future and to encourage the idea that people can have a hand in their own destinies, however unlikely and whatever the odds.

"Women often feel that self-love is somehow selfish or a luxury. What we've learned as filmmakers and also through the stories we tell, is that self-love is the foundation of dignity and worth. And when we have dignity and worth, we're much more able to make change in our own lives and in the world too." - Shamin Sarif.

Cinema Du Monde - Winner of Audience Award
SoHo International Film Festival - Nominated Best Documentary

Watch the trailer here. Stream & buy the film here.
---

MAKE UP


---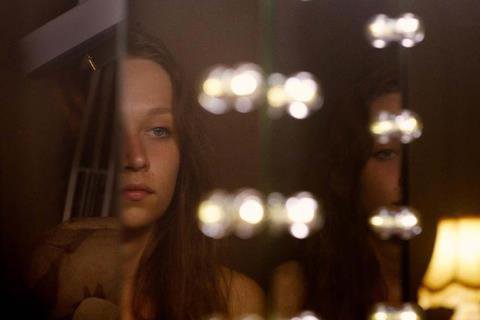 Written & Directed by Claire Oakley.

In a remote holiday park in Cornwall, a young woman is drawn into a mysterious obsession when she suspects her boyfriend has cheated on her.

"Sometimes your deepest fears can reveal your truest desires." - Claire Oakley.

Released theatrically in 2020, Make Up screened at:

BFI London Film Festival - Nominated for The Sutherland AwardRotterdam Film Festival 
SXSW Film Festival - Nominated for Adam Yauch Hornblower Award
Gothenberg Film Festival Dublin Film FestivalGlasgow Film Festival
Athens International Film Festival - Nominated for Best Picture
Dinard Film Festival - Nominated for Hitchcock Award

Watch the trailer here, rent or buy the film via BFI Player or Amazon.



---

PAUSE


---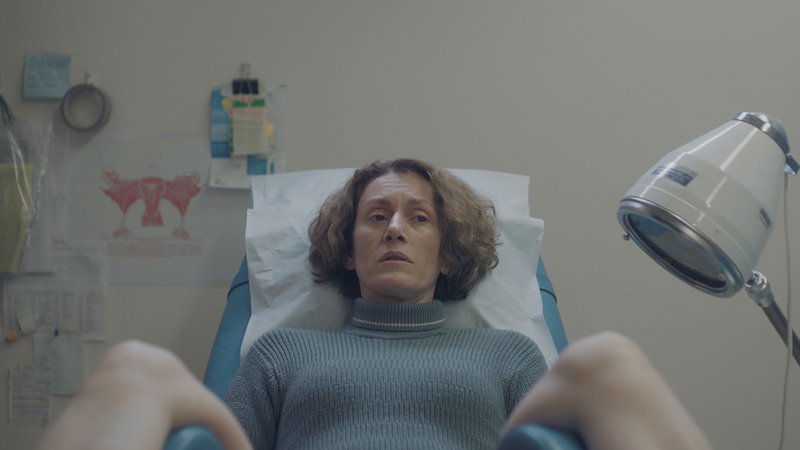 Written and Directed by Tonia Mishali.

Tonia's feature debut tells the story of Elpida, a middle-aged housewife trapped in the misery of an oppressive marriage with a husband she no longer loves. When a young painter is employed to paint the building she lives in, her imagination starts to flourish, and she finds herself confronted with her unquenchable desires, her body, time… Soon fantasy and reality start to blur. A pause in her life can definitely mark a new beginning.

"Self love is… getting out of toxic relationships and situations, accepting yourself for who you are, only doing things that make you happy… And this is only the beginning!" - Tonia Mishali.

Thessaloniki International Film Festival 2018, Greece - FIPRESCI Award for Best Film, ERT National Television Award
Athens Panorama of European Cinema 2018, Greece - Union of Film Critics of Greece Best Film Award
Hellas FilmBox, 2019 Germany - Emerging Greeks Competition Best Film Award 
Beirut International Women Film Festival 2019, Lebanon - Best Fiction Feature Award
London Greek Film Festival 2019, UK - Best Fiction Feature film, 2nd Award
South East European Film Festival - SEEFF à Berlin 2019, Germany - Best Director (Tonia Mishiali), Best Actress (Stela Fyrogeni)
Los Angeles Greek Film festival 2019, USA - Best Fiction Feature
UNDO Divergent Film Awards 2019, USA - Best Movie of the Year Award
Tirana International Film Festival 2019, Albania - Special Mention, EYE on TIFF
Oruro International Film Festival 2020, Bolivia - Special mention for Directing
Hellenic Film Academy Iris Awards 2019, Greece - Nomination for Best First-time Director (Tonia Mishiali), Nomination for Best Actress (Stela Fyrogeni)

Watch the trailer here and the full film here.