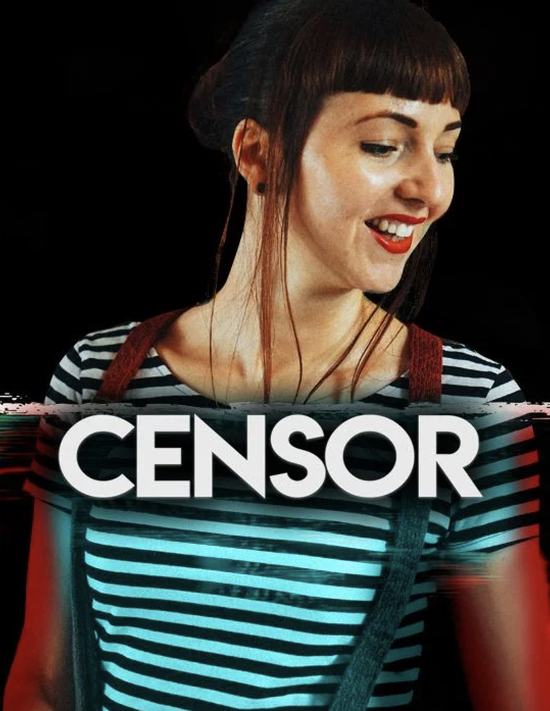 View Prano Bailey-Bond's Primetime Profile
Prano is known for her debut feature CENSOR which premiered at Sundance Film Festival in 2021 had it's European premiere at Berlin International Film Festival 2021. She was named a 2021 'Director to Watch' by Variety and a Screen International 'Star of Tomorrow' in 2018 and is represented by Casarotto Ramsay.
Prano Bailey-Bond
Writer/ Director

Carve out all the time you can to explore and develop your creativity – write, paint, make stuff – never stop doing any of that. Stay weird. Learn the nuts and bolts of your craft.

WHERE ARE YOU BASED AND HOW DOES THIS PLAY INTO THE WORK THAT YOU DO?

I'm based in London but am originally from Wales. Growing up in rural Wales in a pre-internet era provided me with lots of space to cultivate my imagination. The area I lived in had lots of forestry and I remember reading that in fairy tales the forest is a manifestation of the character's psyche. I love this idea – it definitely feeds into the way I approach location in my work – thinking of it almost as a manifestation of the characters' inner world. Living in London as a filmmaker is great, even though over the past year I've barely 'used' the city due to lockdown. But usually it feels very vibrant – a great place to connect with other creative people, and there are really brilliant cinemas.


WHAT INSPIRED YOU TO BECOME A WRITER / DIRECTOR?

I come from quite a creative family – my mum was an actress and my dad was an artist and photographer. As a kid I loved to paint strange pictures and also had a passion for performance. I was obsessed with watching films and would shoot stuff on my mum's DV camera with my mates. I initially thought I wanted to be an actress, but when I went to study performing arts in college I was given the opportunity to direct a play, and it was through this that I realised directing was a way to bring everything I loved together; performance, creating imagery, and exploring ideas through storytelling. The course I was on was theatre-focused, but I felt that film gave me more creative control over the image; I wanted to be able to control the audience's point of view, and work intricately with sound, and film felt more liberating for me in this sense.


HAS MENTORSHIP PLAYED A ROLE IN YOUR CAREER AND TO WHAT EXTENT?

I've received 'official' mentoring on occasion via public funding bodies such as Ffilm Cymru Wales and Film London when I've had projects in development with those organisations. When I was gearing up to shoot CENSOR I also reached out to other directors who had made one or more features, to pick their brains about their experiences – that was really helpful too. At present I tend to be the one doing the mentoring and I love being able to support young filmmakers making their early shorts. We can learn so much from speaking with one another about process – directing is a very unique job, with unique pressures, so it's important directors create spaces to share their knowledge and experiences.


WHAT HAS BEEN THE GREATEST CHALLENGE YOU HAVE HAD TO OVERCOME TO GET TO WHERE YOU ARE NOW?

There are many challenges in filmmaking, as any filmmaker knows. Even though I didn't know anyone in the industry when I moved to London at 18, I never saw film as 'belonging to the industry' – it always felt like it was mine; my way to express ideas. I think this attitude helped me through the rejections; I would always find a way to make my films happen on a shoestring if I had to, because there was a determination to create. I found the directing side of things came very naturally, especially because I like to be on my feet, seeing things come together practically. But this had a flipside in that I found it quite hard to sit down and actually write. I kept telling myself I was going to write a feature, but never found the time because I was always making this short or that music video. My self-confidence as a writer didn't match my energy and confidence as a director. In the end, it took for me to consciously STOP – and commit to writing, and also to realise that writing is a craft, it's challenging for most people, so to give myself a break if it was hard to crack an idea, or if it wasn't perfect the first time.


ARE THERE ANY WOMEN WHO YOU PARTICULARLY LOOK UP TO OR WHOSE WORK YOU HAVE BEEN INFLUENCED BY?

Many! But to pick one… I've always been a huge fan of the artist Cindy Sherman. As a teenager I was really inspired by the idea of this woman in her studio, creating amazing art both as subject and photographer. Some of her work is so grotesque and that really appeals to me – the idea of a woman distorting her image, and creating these characters and stories though that. Some of her work is incredibly cinematic, it plays with tropes and elements we recognise to cleverly tell us a story in one single image. Her work had a big influence on me. In fact, I did a music video called POLTERGEIST where I play all the characters myself, so whilst it wasn't conscious, there's definitely something Sherman-esque about that project.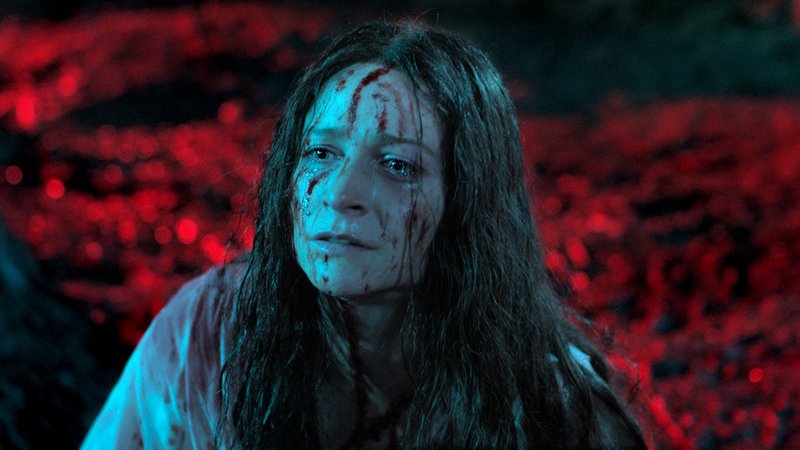 Niamh Algar as Enid in CENSOR


WHAT ADVICE WOULD YOU GIVE TO YOURSELF WHEN STARTING OUT?
Carve out all the time you can to explore and develop your creativity – write, paint, make stuff – never stop doing any of that. Stay weird. Learn the nuts and bolts of your craft.


IS THERE ANYTHING THAT WOULD MAKE YOUR JOB/ GETTING WORK EASIER?

For me, time is the most valuable thing in making films – time for an idea to germinate, and time on set to realise that idea. Time is always limited because there's never enough money… so probably – more budget that can actually translate into more time!


THE TIME'S UP MOVEMENT IS NOW IN ITS FOUTH YEAR. HAVE YOU NOTICED ANY CHANGES SINCE IT STARTED?

It's opened up much needed conversations about power dynamics in the film and television industry workplace. There's still a lot to do, but there's a healthier attitude developing around how we should be treated, and how we should treat one another when working. No one should be experiencing abuse, harassment or bullying at work. This movement has also fused with a wider conversation around female representation behind the camera, and female characters on screen. I'm seeing more and more of my peers getting opportunities to break into film and television, and more interesting, complex female characters (often written by women), but the statistics are still very unbalanced. We all need to keep working hard to make our industry more fair and reflective of the society we live in.


WHAT ARE THE ESSENTIALS THAT YOU TAKE TO WORK WITH YOU?

My iPad. In the days before my iPad, I would be on set with everything printed on paper – my script, shot list, floor plans, notes – and I would put them down and lose them, or they would get wet, covered in fake blood, or just completely scrunched up. Now I have all my documents on an iPad, and I have a strap to attach it to myself. So, no more frustrating moments not being able to remember where I put my script! Also I'm paperless, which is greener.


WHAT HAS BEEN ONE OF YOUR GREATEST SUCCESSES SO FAR?

My debut feature, CENSOR, which premiered this year at Sundance Film Festival, opening the Midnight section. It then went on to have its European premiere at Berlin International Film Festival. Completing the film and playing at these incredible festivals has been huge for me. I'm so proud of the film, and of the team – the cast and crew – who I made it with.


COULD YOU TELL US HOW YOU ARE KEEPING BUSY DURING LOCKDOWN - HAVE YOU DISCOVERED SOMETHING NEW THAT IS BRINGING YOU JOY?

I got even more obsessed with houseplants over lockdown, and have been propagating and swapping cuttings with friends, so I now have over 90 houseplants. I find looking after them very meditative and satisfying, and they make the house feel lovely. I even got into carnivorous plants recently.


WHAT IS YOUR BEHIND THE SCENES PASSION OUTSIDE OF WORK?

Spending time and laughing with my friends and family. I don't get to do that enough. Lockdown has magnified the importance of quality time with our loved ones.


TELL US SOMETHING NOT MANY PEOPLE KNOW ABOUT YOU.

My name is a sannyasin name which means "Lover of Life", translated from Hindi.


WHAT IS YOUR FAVOURITE QUOTE OR MANTRA?

"In every failure, there is a breakthrough" … I don't know the source, but it's true!


CENSOR is out in UK in cinemas nationwide on August 20th. Don't miss it!