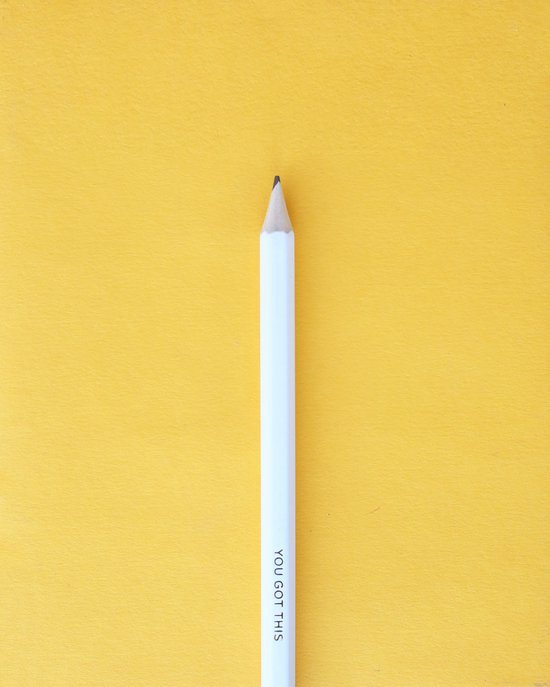 Photo by The CEO Kid
Practical Support
Useful Resources
---

Industry-Related Financial Support


---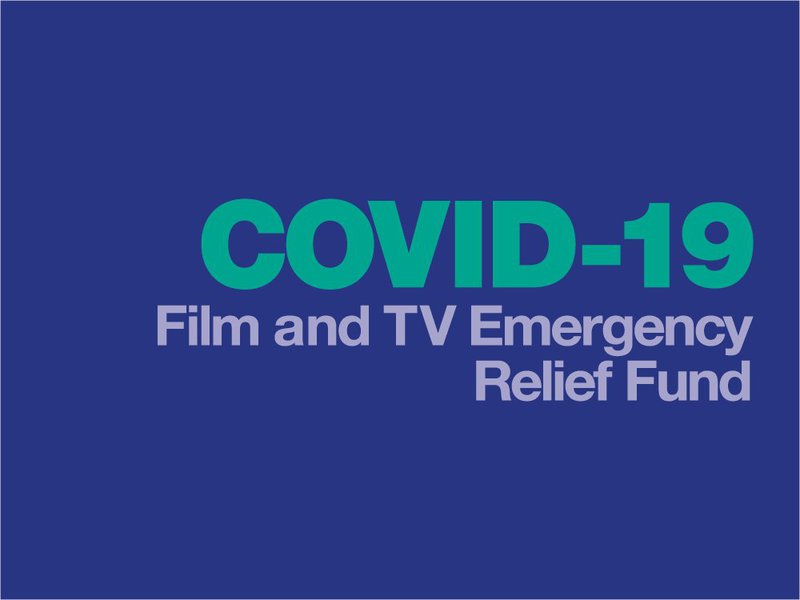 Film And TV Emergency Relief Fund.
Alongside the @BFI our friends at The Film and TV Charity have set up a new COVID-19 Film and TV Emergency Relief Fund with a £1m donation from @NetflixUK to support the industry with short-term relief for workers who are directly affected by the #coronavirus.

Applications are now open until 22nd April 2020 - find out more and apply HERE.

Their #Film and #TV Support Line is always there, 24/7, to help you manage issues big and small, on 0800 054 00 00 or live-chat. If the current situation is having an impact on you, why not give them a call to see if they can help.


---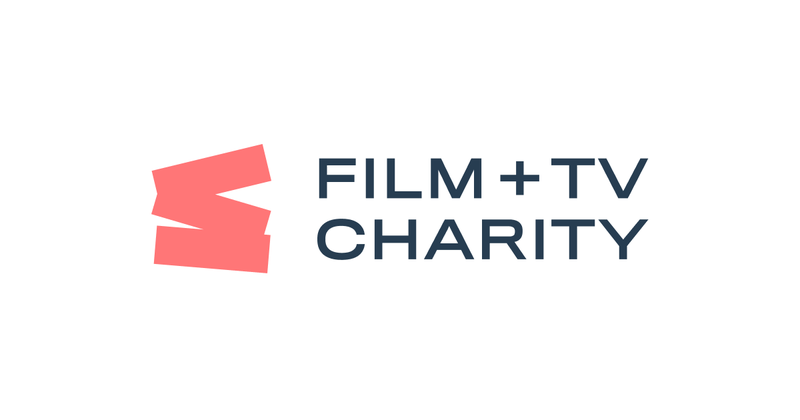 Film & TV Charity Emergency Support.
If you need immediate and urgent support you can apply for The Film and TV Charity existing hardship fund, offering grants of up to £500 to provide stop-gap support. Details on how to apply can be found HERE.


---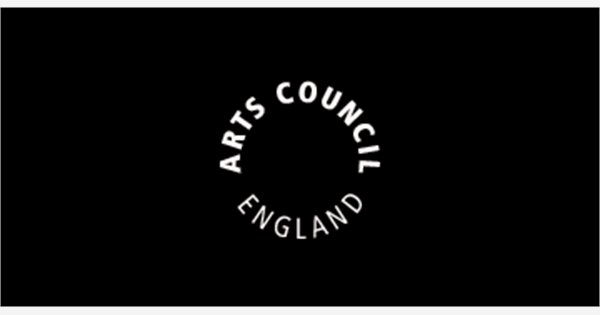 Arts Council England Emergency Fund.

Art Council England are making £160 million of emergency funding available for those organisations and individuals who will need it during this crisis, and we have also changed the funding requirements for individuals and organisations currently in receipt of our funding.
Find out more about different types of funding HERE.


---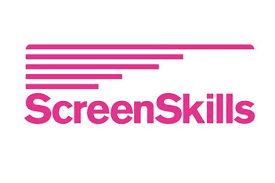 Business Toolkit For Freelancers By ScreenSkills.
Do you need help managing your finances during these unprecedented times? Not sure what is out there to help you financially get through all this?
This course is delivered as a partnership between thinkBIGGER! Ltd and David Thomas Media Limited and will be delivered online via Zoom.
Find out more HERE.


---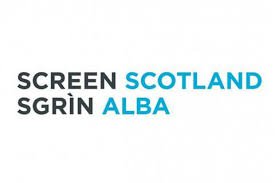 Bridging Bursary Programme From Screen Scotland & Creative Scotland.
This is a one-off bursary that will provide a financial bridge for those people who are most deeply impacted and disadvantaged by COVID-19 related closures and cancellations across the sector.
A Quick Summary:
This is a fund for freelance or self-employed screen practitioners working in all parts of Scotland's screen sector who have lost work and income due to COVID-19
You can seek between £500 and £2500 to help support your immediate needs
The overall budget for this fund is £1.5m
Awards are non-competitive and we've created a quick, simple process for applicants
We're aiming to turnaround applications and have the money in your account within 4 weeks of receiving your form.
Find out how to apply HERE.


---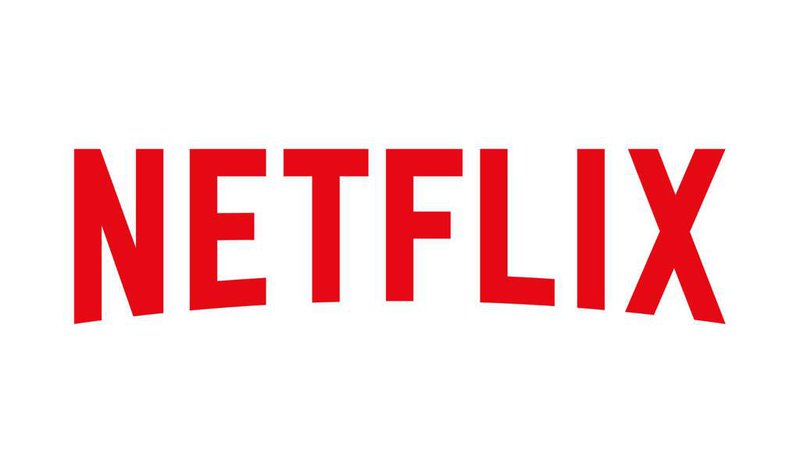 Netflix Launches $100m Coronavirus Relief Fund For Out-Of-Work Creatives.

In response to the many global productions forced to stop, the streaming giant will help support cast and crew without employment.

The company will also offer $15m to not-for-profits that offer emergency relief to out-of-work cast and crew members in countries where they have major productions.

We will keep you up to date with any information we hear about this.


---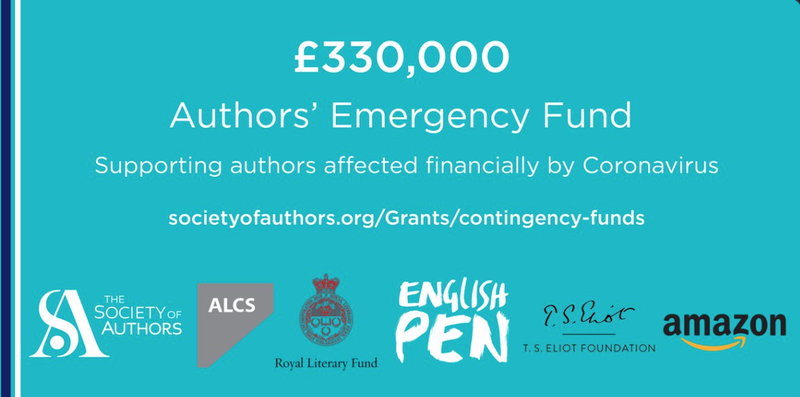 Charities And Corporations Launch £330,000 Authors' Emergency Fund.

As the COVID-19 health crisis deepens across the UK, the incomes of self-employed workers from all sectors have been hit hard. Many writers, illustrators, journalists, translators, scriptwriters and other authors are among them. Book tours have been cancelled, along with lectures, talks, performances and school visits. Others face indefinite postponements of contracts as broadcasters, colleges and other commissioning organisations close their offices.
Find out more HERE.


---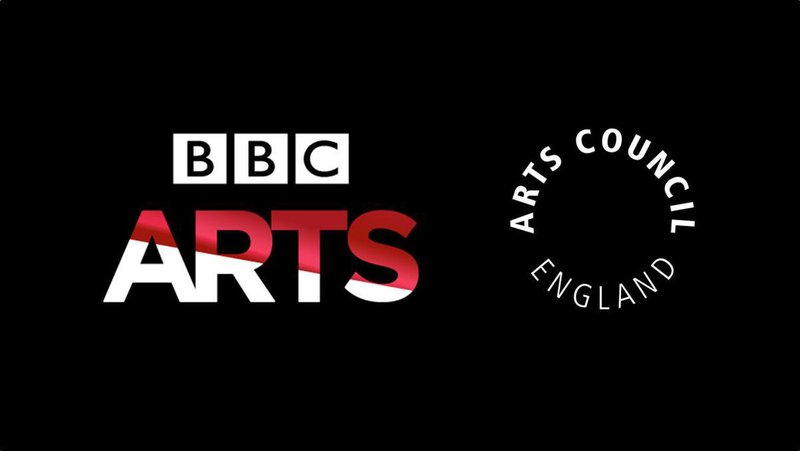 Culture In Quarantine Fund.
As part of a wider collaboration between BBC Arts with Arts Council England for Culture In Quarantine, a fund for around 25 established England-based artists of any discipline to produce new works in creative media - video, audio and interactive - is launching.
Commissions do not need to be about the current emergency, but they do need to adhere imaginatively and lawfully to the principles of self-isolation. Depending on their nature, each work will be hosted by the BBC online and/or on air.
We will be inviting brief expressions of interest explaining your idea, how it could be made, and a ballpark budget by Wednesday 8 April. Ideas can be submitted by artists or by the organisations that represent them. Collaborations between artists of different disciplines are welcome.
The online application form, terms and conditions, and FAQs will be live by end of the week.
Please send an email with the subject line 'Please update me' to cultureinquarantine@thespace.org and we will email you as soon as the guidance and application form are published. More information HERE.


---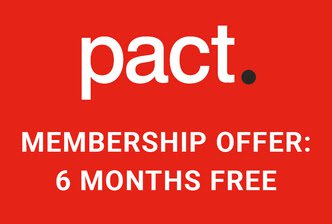 6 months' Free Pact Membership For UK Indies.
The free membership window runs from May to October 2020 and is open to any UK indies who meet the criteria to qualify as either a Full Producer, Affiliate or Film Member and who aren't currently Pact members.
Find out more here.


---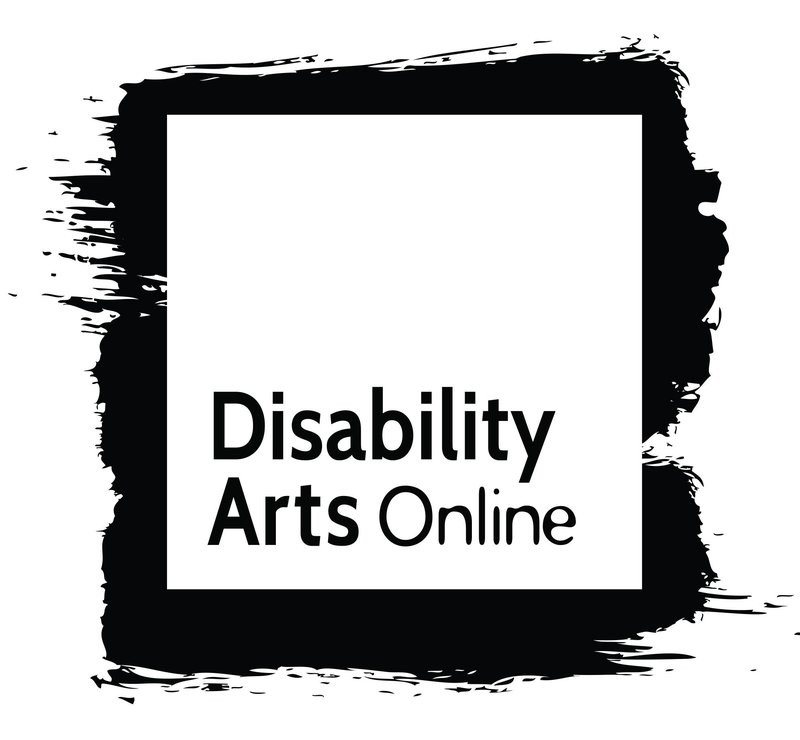 Disability Arts Online Announces New Commissions For Disabled Artists.

In light of the unprecedented situation caused by the Coronavirus outbreak, which will hit the Disability Arts Online community doubly hard – adversely affecting both disabled people and the self-employed – here we outline what measures we're taking, including a new commissions pot for disabled artists.
Find out more HERE.


---


The Speculative Literature Foundation Grants For Writers.
All their our grants are free to apply, and are designed as 'gateway' grants, with easy and straightforward applications that should be quick to complete. We hope that they will both serve the community directly, and also encourage genre writers to explore the wide variety of grants, awards, and residencies available in the larger writing community.
A.C. Bose Grant
Older Writers Grant
Diverse Writers
Diverse Worlds Grants
Travel Grant
Working Class Writers Grant
Find out more HERE.


---



Royal Literary Fund Is There For You.
You can apply for help from the Royal Literary Fund if you are suffering financial hardship and have had several works published in the UK for a general readership, without publication being subsidised by you or others. Self-published authors are not eligible.
Find out more HERE.


---

Additional Support


---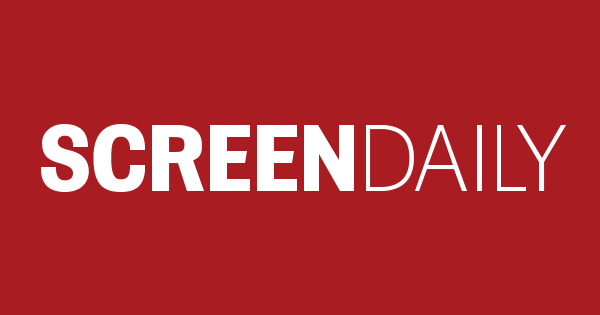 Film Industry Coronavirus Creative, Social And Financial Support Initiatives Compiled By ScreenDaily.

Screen has compiled a list of all the ongoing international initiatives launched to support the international film industry at this time. The list does not include free online film screenings or free online film festivals – there are many great offerings – although Screen recognises that watching films online during this time may also help filmmakers and your own mental health!
We want to grow this list – please email Wendy Mitchell with basic information about any initiatives we should add to the list above. 


---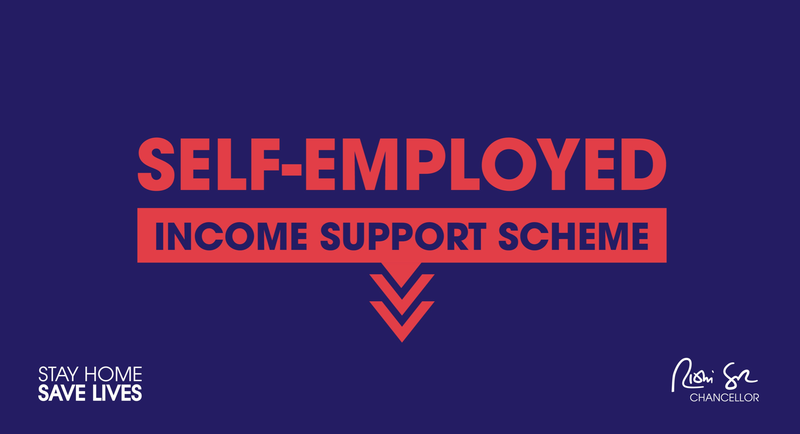 A Breakdown Of New Self-Employed Income Support Scheme For UK Residents.

Self-employed people will be able to apply for a grant worth 80% of their average monthly profits over the last three years, up to £2,500 a month.
At least half their income needs to have come from self-employment as registered on the 2018-19 tax return filed in January - anyone who missed the filing deadline has four weeks from now to get it done and still qualify.
The scheme is open to those who earn under £50,000 a year - up to 3.8 million of the 5 million people registered as self-employed.
Unlike the employee scheme, the self-employed can continue to work as they receive support.
The money, backdated to March, will arrive directly into people's banks accounts from HMRC, but not until June.
The grants will be taxable, and will need to be declared on tax returns by January 2022.
Read more HERE.



---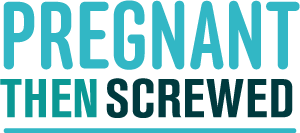 Risks for pregnant women: write to your employer.

Now some employers might not know this, but many will and might not be fulfilling their obligations, so Pregnant Then Screwed have drawn up a little reminder letter for them. You can copy and paste this, and send it to them. Please let us know what kind of response you get and whether you need more support. We have a team of legal professionals ready to take your case if necessary.
Take a look at their template HERE.


---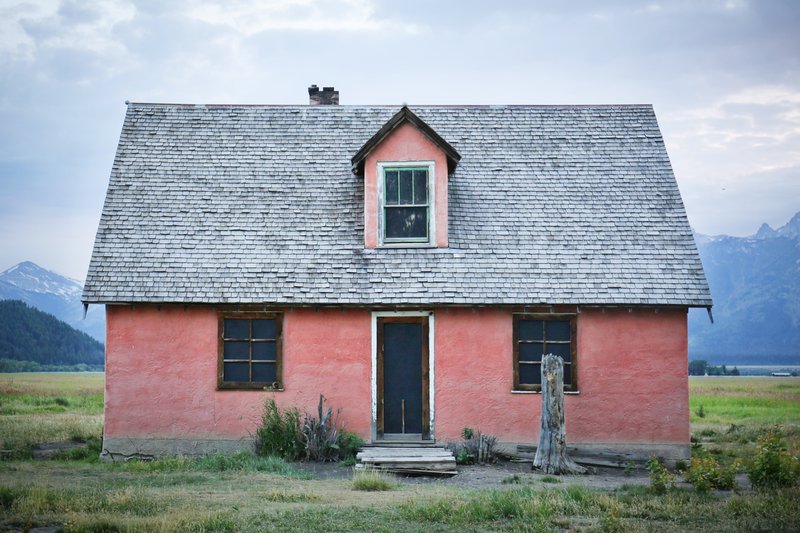 Payment Holidays Offered To Help To Buy Homeowners Affected By Covid-19.
Homeowners who are struggling to pay interest fees on their Help to Buy equity loans will be offered payment holidays, the Government has announced.
Read more HERE.


---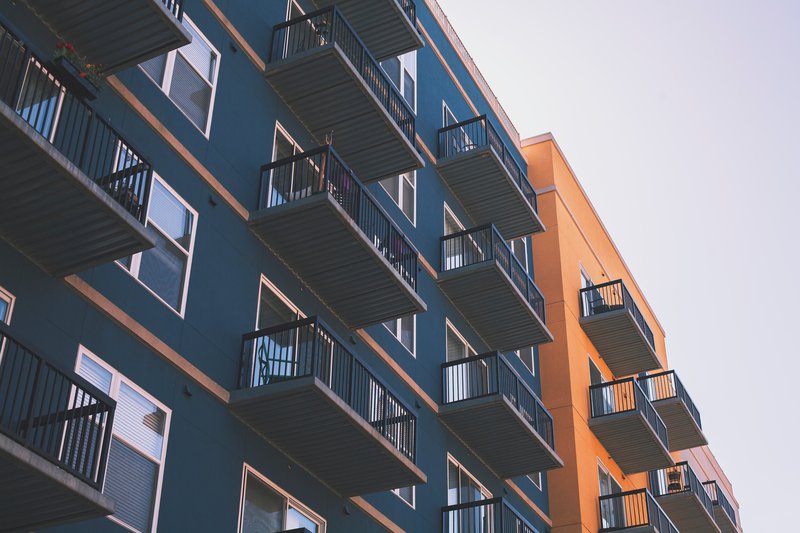 Complete Ban On Evictions And Additional Protection For Renters.
UK Government announces radical package of measures to protect renters and landlords affected by coronavirus.
Read more HERE.


---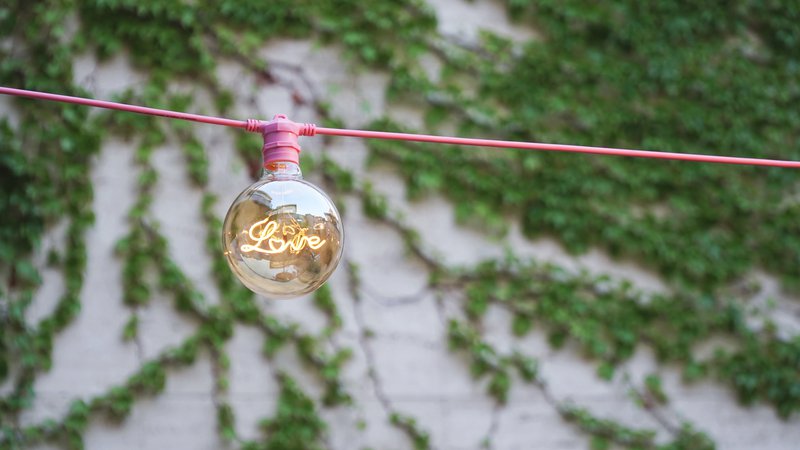 For Gas And Electricity For Freelancers And Those Who Are Not Working.
Phone your provider if have a prepay meter and they will either be able to send you out 2 weeks worth of gas / electricity or if you have a smart meter they will top you up, or they will talk you through another payment plan to tide you over. Many providers have an emergency fund for those who have been the worst affected so get in touch with them and find out what support they can give.
BRITISH GAS 0333 202 9802
EDF 0333 200 5100
EON 0345 052 000
N POWER 0800 073 3000
SCOTTISH POWER 0800 027 0072
SSE 0345 026 2658


---


Understanding Universal Credit.

Universal credit - https://www.understandinguniversalcredit.gov.uk/coronavirus/
It is available to both the self employed and company directors.
If you have a disability or health condition that affects how much you can work - find out more HERE.


---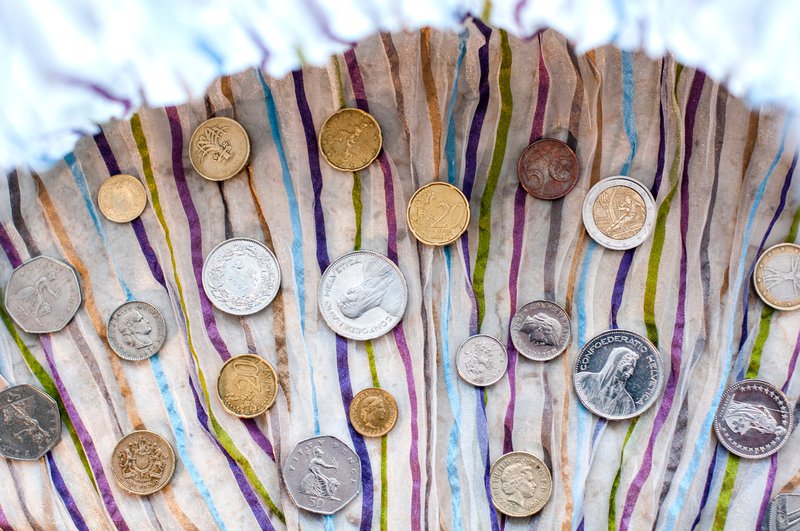 Support For Income Or Corporation Tax Payments.
Guidance is provided by HMRC - https://www.gov.uk/difficulties-paying-hmrc
If you call them you will avoid fines and they may also suspend any interest due. It may stop them from chasing you with letters.
Request a payment plan (6 months - 1 year)


---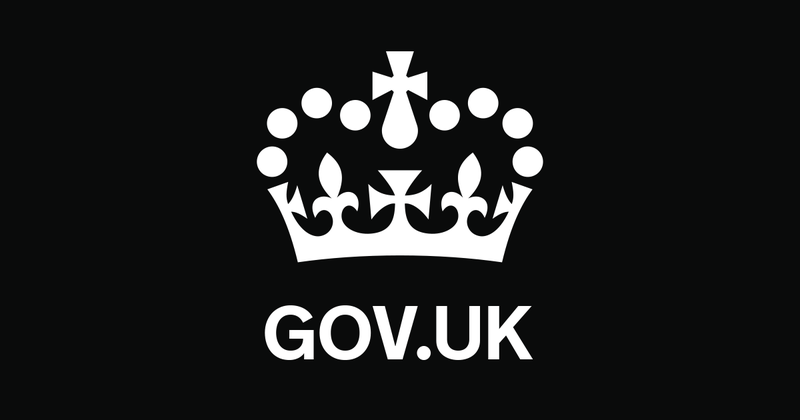 Resources If You Or Someone You Know Is Coping With Domestic Abuse.

The government acknowledges that the order to stay at home can cause anxiety for those who are experiencing or feel at risk of domestic abuse. Domestic abuse is unacceptable in any situation, no matter what stresses you are under.
For anyone who feels they are at risk of abuse, it is important to remember that there is help and support available to you. Guidance is also available to help perpetrators change their behaviour.
For a list resources and helplines click HERE.


---

Health


---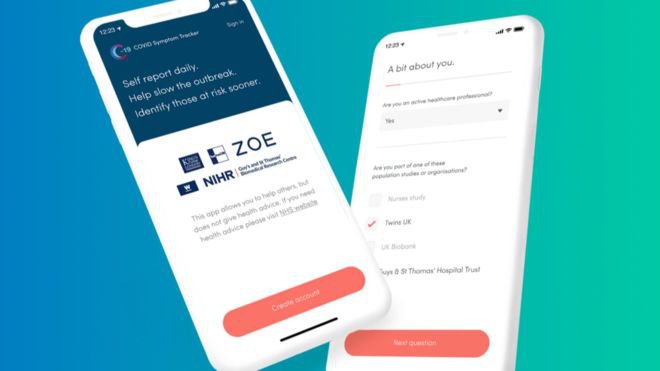 New App Tracks The Symptoms Of Covid-19 In The UK.

Take 1-minute to self-report daily, even if you are well.

Help our scientists identify:
High-risk areas in the UK.
Who is most at risk, by better understanding symptoms linked to underlying health conditions.
How fast the virus is spreading in your area.

Find out more HERE.


---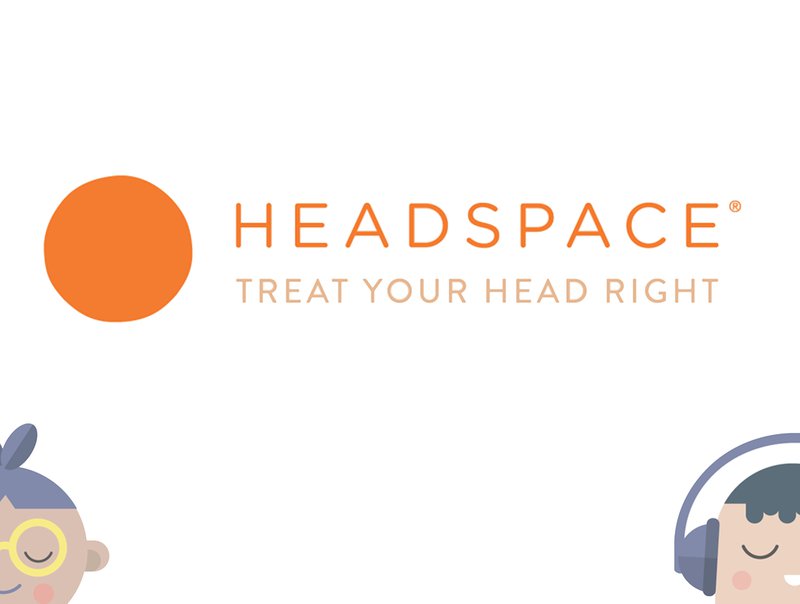 Everyday Mindfullness From Headspace.

Everyday Mindfulness and Meditation from Headspace for Stress, Anxiety, Sleep, Focus, Fitness, and More. Find Out What Mindfulness Can Do for You In Just 3 Minutes a Day.
Join for free.
Build Healthy Habits. Suits Your Mood/Lifestyle. Use Anywhere, Anytime.


---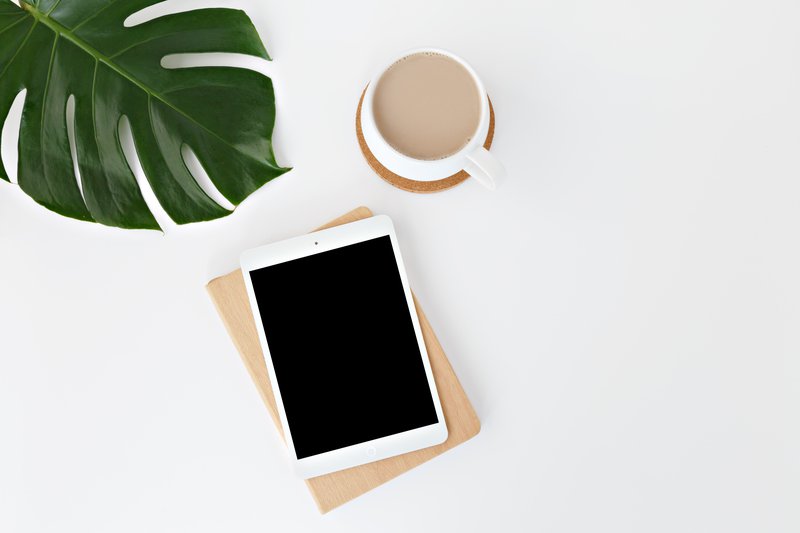 Remote/ Home Working Tips From Healthcare Professionals.
These are worrying times. Duradiamond Healthcare understand and have put together some tips to help you if you are working from home for the first time. Even those who undertake remote working on a regular basis will benefit from a "refresh" of ideas to make home/remote working manageable, healthy and psychologically possible.
And, after all, working from home will not only help keep you and your colleagues safe but it will also help play an important part in reducing the spread of COVID-19 and, hopefully, lessen the huge burden on the NHS.


---

Useful Numbers


---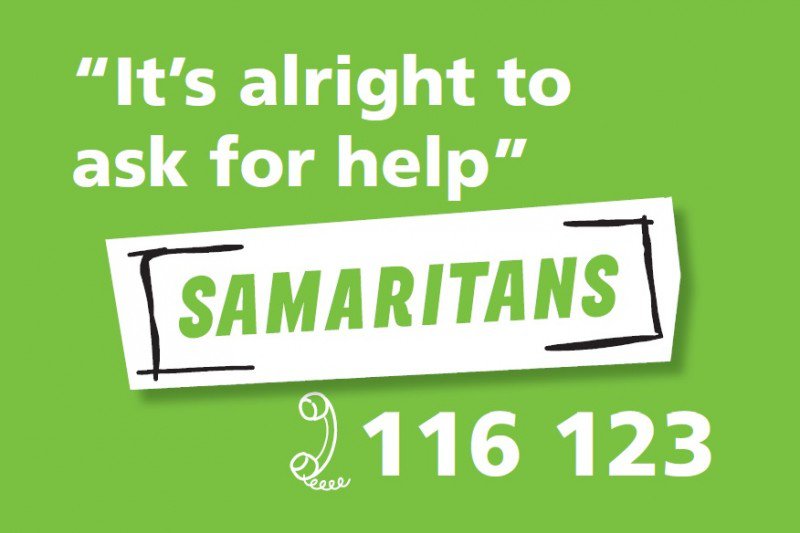 You are never alone.
The coronavirus outbreak is affecting the way many of us live our lives, and it's normal that this will affect people's mental health. Samaritans have gathered some resources that might be helpful.
When people are going through a tough time they often experience negative thoughts about themselves and feel they have no-one to turn to.
Even if you don't have family or friends close by, you are never alone. Samaritans volunteers are here for you every day of the year, round the clock.
Whatever you're going through, call us free any time, from any phone in UK, on 116 123.


---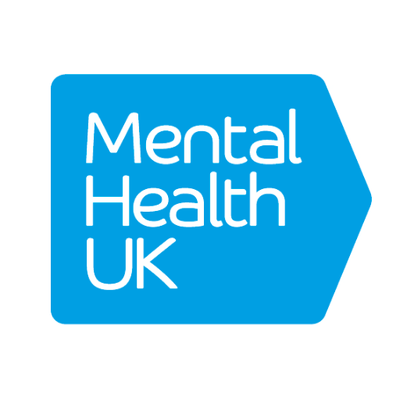 Useful Numbers To Call In UK.
England

Rethink Mental Illness: Contact them 9:30am to 4pm Monday to Friday via webchat, email (advice@rethink.org), or phone 0300 5000 972.
Sane: Emotional support line 0300 304 7000 4.30pm – 10.30pm daily


Scotland

Support in Mind Scotland: Call their National Information Service on 0300 323 1545 Monday to Friday 9am-3.30pm or email info@supportinmindscotland.org.uk.
Wales

For the latest mental health news, key mental health contacts and information on legislation and rights, visit: Mental Health Wales
Clic is a free, moderated online community which gives people in Wales the space to connect with others, talk about their mental health and build friendships.
Hafal is the principal charity in Wales for people with a serious mental illness and their carers. Visit Hafal.org for more information on their services across Wales, plus their latest news and campaigns.


Northern Ireland

Here2Help is a Northern Ireland focused app that uses information from MindingYourHead. It contains a huge range of support services to contact if you need help or are supporting someone else. Download it on Google Play Store and the Apple iTunes App Store.
Aware hold online support groups for people who are affected by depression or bipolar disorder on a Tuesday afternoon from 2.30pm – 3.30pm. Find out more: https://www.aware-ni.org/how-we-can-help-you/aware-ni-online-support-groups
Extern: during this difficult time Extern offer over the phone support for those impacted by mental health, drugs, alcohol and have thoughts of suicide. Their crisis intervention helpline number is: 0800 085 4808 you can also email reachout@extern.org or call 07442533165



---


Useful Numbers To Call In USA.
Call the NAMI HelpLine at 800-950-NAMI (6264) Monday through Friday, between 10:00 am and 6:00 pm EST for mental health resources.
Don't accept everything you read or hear. Look beyond rhetoric and arm yourself with information. Centers for Disease Control and Prevention (CDC) provides information and frequent updates on the COVID-19's spread, severity, risk assessment, etc. To subscribe to the CDC's email and text message service, visit CDC Subscription Service.
Here are a list of several Warmlines (emotional support hotlines) at your fingertips.



---

Ways You Can Help


---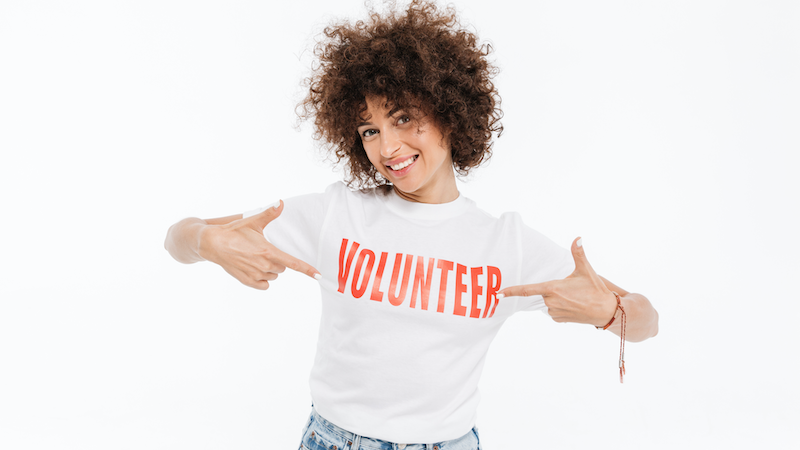 Your NHS needs you! Join our team today.
NHS Volunteer Responders has been set up to support the NHS and the care sector during the COVID-19 outbreak. To do this we need an 'army' of volunteers who can support the 1.5m people in England who are at most risk from the virus to stay well. Our doctors, nurses, those working in local authorities and other professionals, will be able to refer people in to NHS Volunteer Responders and be confident that they have been matched with a reliable, named volunteer.

Find out more at the Good Sam app HERE.


---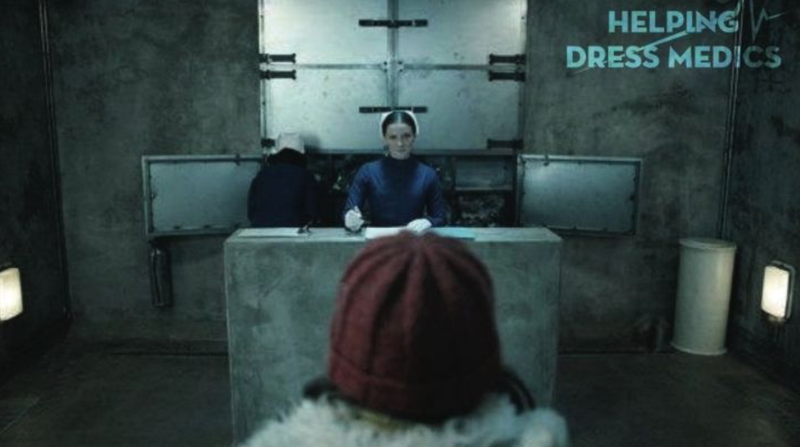 Help 'His Dark Materials' Team Make Scrubs For NHS.

His Dark Materials costume department are making scrubs for medics dealing with the Covid-19 virus in hospitals. All donations will go towards materials and they will complete the work for free.
Donate to their crowdfunding campaign HERE.


---

Supporting Local Community Groups.

Covid-19 Mutual Aid UK is a group of volunteers supporting local community groups organising mutual aid throughout the Covid-19 outbreak in the UK. We focus on providing resources and connecting people to their nearest local groups, willing volunteers and those in need.
---

Help Make Scrubs For The NHS.

Scrub Hub are a network of voluntary community groups who love to sew, and are making scrubs to order for NHS staff who are struggling to get them during this crisis.
You can support them by joining an existing club, starting your own Scrub Hub to support your local hospital or by donating to their GoFundMe page.


---


Three Ways You Can Help During The COVID-19 Pandemic.
Donate to nonprofits helping to respond to COVID-19—and your other favorite causes as well. We've put together this guide to where donors can give to make a difference during this crisis.
Volunteer for organizations that are providing critical services in your community.
Your voice is powerful—use it to advocate for the individuals and organizations that need our help. Share information with your friends and network on social media, in conversations about how you are coping during this time and via email. Be a voice for how people can help each other in this time of social distancing, while staying safe.



---

Have Your Say


---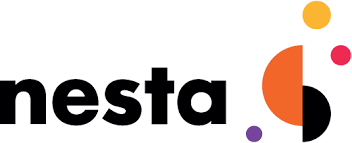 Growing List Of Surveys For Creative Industries For Feedback About How Covid-19 Has Affected You.
At a time of huge uncertainty in all areas of the economy, including the creative industries, many are trying to understand the ongoing impact of COVID-19 on our sector. Public venues, freelance workers, and micro and small businesses are important features of the creative industries, and all are threatened by the pandemic. At the PEC, led by Nesta, we want to help policymakers by signposting in one place the rapidly growing number of initiatives to collect survey data on the impacts. 
Have your say HERE.


---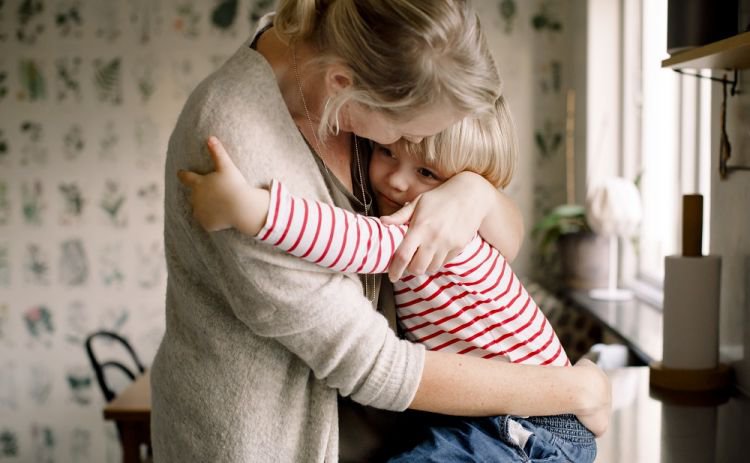 Petition For Parents And Carers.

If you're one of the millions of parents who have to deal with school closures, make sure you know your rights to time off to care for them.
The TUC are calling for emergency time-limited changes to allow people to take immediate leave to care for their children, at full pay, and reimbursed to the employer by the government, as they do for maternity leave.
Find out more here or sign their petition now.


---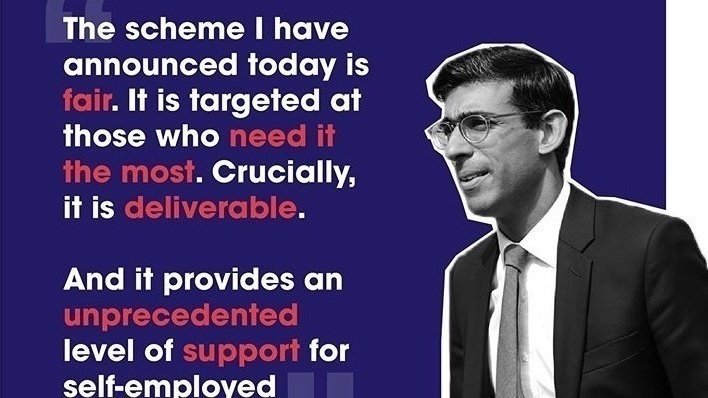 Allow PAYE freelancers to receive the UK government's COVID-19 self employed grant.
UK Parliament - please do the right thing and protect and support PAYE freelancers whose work has been affected by COVID-19 by allowing them to qualify for the coronavirus self employed grant. 
Rishi Sunak has announced that self employed people will receive 80% of their average monthly income/profits up to £2500 - but ONLY for those who have registered and filed their own self assessments. 

Please sign this petition to ensure PAYE freelancers are protected and supported through the self employed grant.


---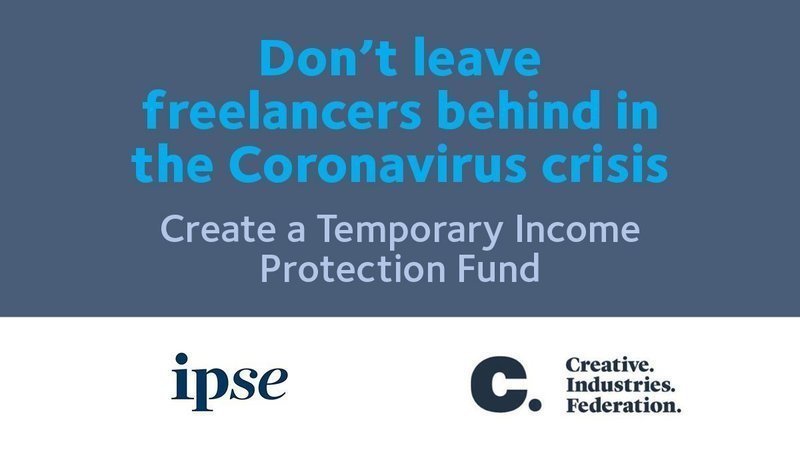 Temporary Income Protection Fund To Support Freelancers.

The government should create a Temporary Income Protection Fund to support freelancers through the Coronavirus crisis. The idea is for a time-limited, targeted injection of funds to keep businesses afloat over the coming months and cover basic income costs like food and rent.
Have your say HERE.


---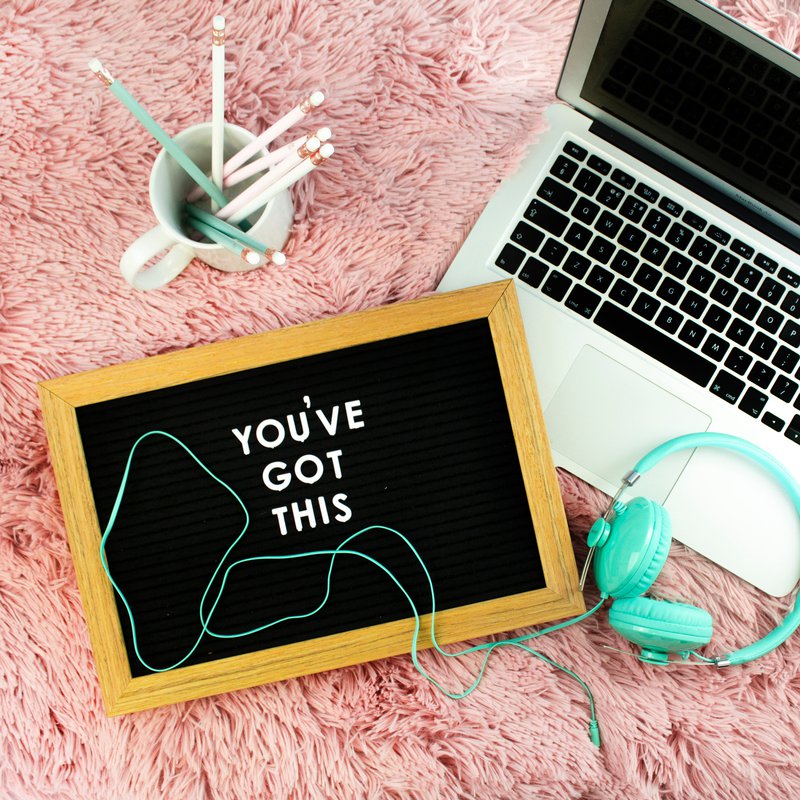 Coronavirus Support Package For Directors / Shareholders Of Small Limited Co's.

Provide a COVID-19 Support Package in line with that offered to the Employed and Self-Employed.
Sign the petition HERE.