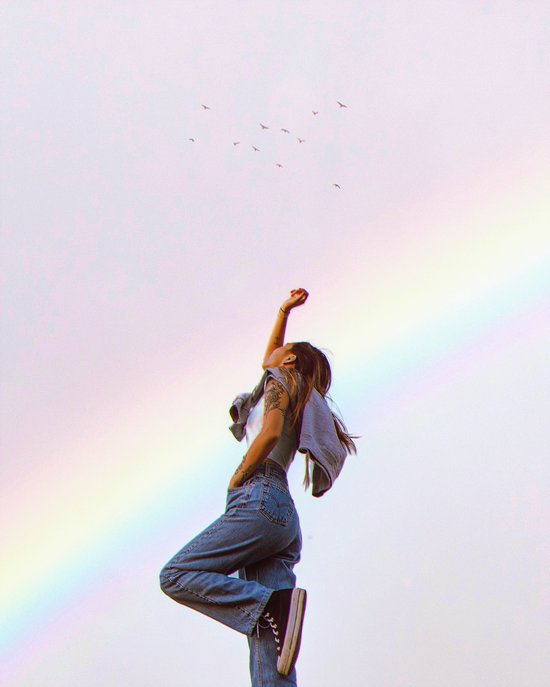 Photo credit: Jasmin Chew. Big shout out to our digital design studio, Hactar, for adding Neurodivergent, Disabled and LBGTQIA+ filters to our platform for Neurodiversity Celebration Week.
Neurodiversity Celebration Week 2022

Neurodiversity Celebration Week is a worldwide initiative that challenges stereotypes and misconceptions about neurodivergent individuals.

With around 15% of the population thought to be neurodivergent (ND), they are one of the hidden minorities within our workforce. We want to celebrate our ND members and other ND voices in our Industry, and the work that they are doing and actions we can take to support them and move the conversation forward.


---

Action point: Neurodivergent Primetime members can now self identify to be found in Neurodivergent searches on the platform.


---

So what is Neurodiversity and how can we talk about it and best accomodate ND individuals? Neurodiversity is the diversity of human brains and minds – the infinite variation in neurocognitive functioning within our species. It is a biological fact that human brains differ from one another and neurodiversity refers to the collective trait of a group, rather than an individual.

Neurodivergent is the term used for an individual, not neurodiverse, as an individual can diverge but cannot be diverse. For more examples of how to use the correct language when referring to both the neurotypical (NT, i.e. not neurodivergent) and neurodivergent experience, we recommend visiting Dr Nick Walker's list of Neurodiversity: Some Basis Terms & Definitions.

This year, we will be highlighting women from our Industry and learning what they celebrate about their own neurodivergence (the state of being neurodivergent).

Follow along on Twitter and Instagram to celebrate your own neurodivergence or the work your company is doing to support neurodivergent professionals. Shout out to our friends at DANC / Triple C and DDPTV who work tirelessly to support disabled and neurodivergent individuals in the Entertainment Industry.



---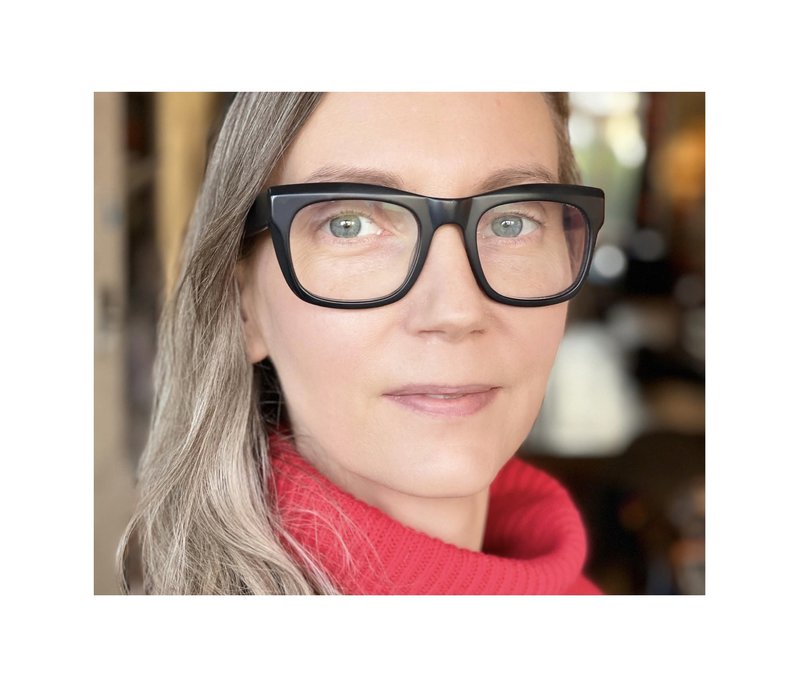 Sunshine Jackson, Head Of Features At Curve Media


I feel strongly about early diagnosis and support for neurodivergence as a way to liberate superpowers and prevent challenges undermining your self belief. It took me decades to understand that my brain can 'see' things that other brains can't. I think 100% visually - words are not my first language - and I see patterns and detail in the way film storytelling works, giving me a forensic sense of structure and narrative. I also have lots of left-field, big-picture perspective and problem solving skills. Set against all that, the fact I need help keeping my house organised or a system to make sure I don't lose my keys is not really a big deal, though it used to make me feel deeply ashamed. I remind myself every day that my brain is extraordinary (after years of not fitting in to education and work environments I sometimes still struggle with imposter syndrome), and I try to reassure myself that it's what you can create, not who you know that matters most.


Recent project or upcoming project your company are working on:


I've recently started my dream job - I'm Head of Feature Documentaries at Curve Media - but I never really had a career plan, I've just gone where my abilities and opportunities have taken me. I trained at the National Film School and started out as an editor on observational documentaries, a job akin to screenwriting in many ways; you're finding and shaping the story from often pretty formless observational rushes, identifying and crafting themes, narratives and subtexts and working out how to elicit emotional responses from the audience. Editing is a great training ground for filmmakers generally - all directors should experience the agony of their own edits! I directed my first film in my early 30s but moved into senior producing when I became a mother (it gave me more control over my hours and location), so it was a natural progression to become a showrunner and creative executive producer. In those roles I'm able to support and guide the complex storytelling process from pre-production through to picture lock, helping documentary filmmakers bring their unique vision to life within the resources available.

We're currently shooting a feature documentary for cinema release and Sky Documentaries called The Scream, about a 1990s art heist and an extraordinary thief whose life was turned upside down by obsession. We also have a substantial slate of projects in various stages of development.


Follow me on Twitter: @amplifysunshine

Follow me on Instagram: @sunshinejackson


---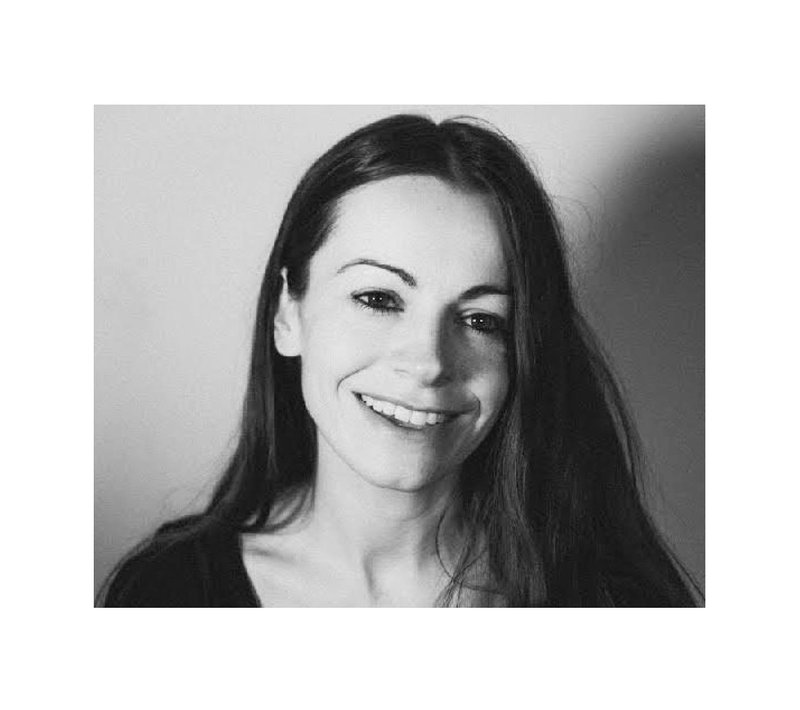 Sarah Leigh, Actor & Filmmaker and Founder of Inclusivity Films. Photo by Sequoia Ziff


Neurodivergence isn't a one size fits all. People make assumptions and have stereotypical ideas of what a 'neurodivergent person' is, but everyone is different. I celebrate my uniqueness. My tenacity and creativity are qualities that come from my neurodivergence. I see things in a different way.


Recent project or upcoming project your company are working on:


I started Inclusivity Films as a way to work in, and promote, an inclusive working environment. I'm neurodivergent and my youngest son is disabled. I wanted to provide an outlet where access and individual needs weren't just an afterthought. I want my sets to be inclusive and enjoyable to work on - shorter days is one part of this and everyone involved in our productions is offered an Access Rider to complete, to ensure that there are no barriers to working.

We're committed to 50% cast & crew identifying as disabled/neurodivergent on every production. Telling stories that are authentically written & portrayed is a priority, but equally telling stories where disability/neurodivergence isn't part of the plot is just as important. Over 20% of society identify as neurodivergent/disabled and that isn't reflected in screen roles, on or off camera. We want to help change that.

Sarah Leigh is an actress, filmmaker and writer based in London who has worked in TV, Film, theatre and commercials. Her latest work: 'Typical' co-produced with Bedazzle Arts and 'One Day' co-produced with Zealand Media comes out later this year.


Follow me on Twitter: @inclusivityfilm

Follow me on Instagram: @inclusivityfilms


---

Action Point: Download an Access Rider Open Template here made by Alexandrina Hemsley here.


---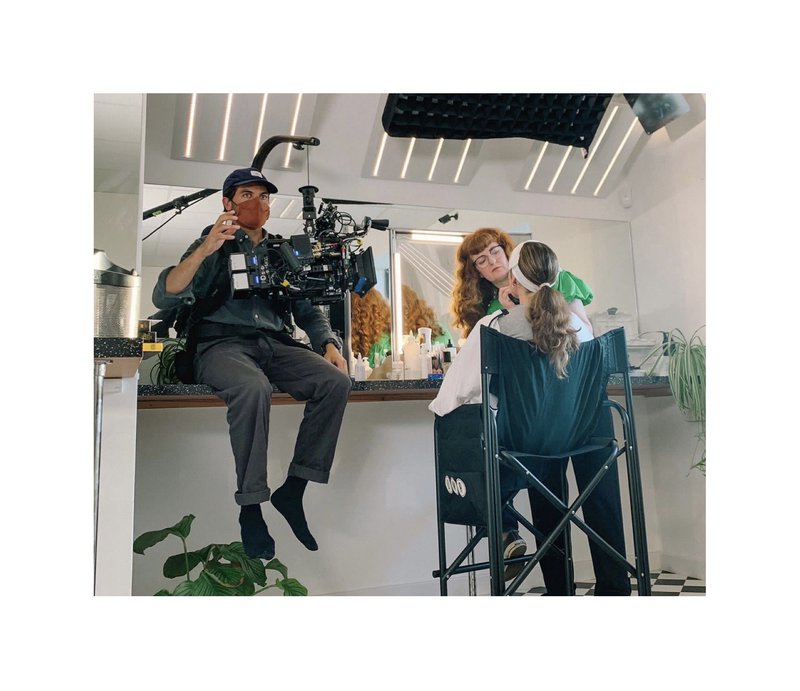 Siobhan Harper-Ryan, BIFA-nominated, RTS-winning Hair & Makeup Designer.


I have never been able to read people, so over the years I have concentrated on the finer details of their physical appearance, their words, their manner, I analyze these to make sense of them. It's studied and slow. I have to do this retrospectively as at the time I am just inputting information. All this character analysis informs me when designing the hair and make-up for a film. I've only recently allowed myself to really recognise it, to accept it and see it positively. I love seeing so much literature and information available these days to help young women and girls with ASD. That it's finally recognised as presenting differently depending on gender fills me with joy. I like that I can make sense of so much now.

I loved to play with makeup as a child, especially after receiving a yellow Mary Quant tin of facepint sticks, I'd paint black eyes on myself and pretend they were real. As a teenager in the 80s I would put makeup on the boys faces, what a wonderful creative time. I always loved to sculpt and paint. My work life has evolved, slowly over these past 4 decades, through fashion, millinery and costume. I still dip my toes, I can't stop making things.

In company I am forever asking myself over and over if what I am about to say is appropriate "is this appropriate?" is my internal mantra.  As much as I am a lover of routine, I strongly believe Emerson's quote "A foolish consistency is the hobgoblin of little minds". Another firm favourite is "ah, sure, look it", the Irish woman who first said this was definitely onto something. 


Recent project or upcoming project your company are working on:


My upcoming project is Peter Strictland's forthcoming feature 'Flux Gourmet' due for release this summer.  So freeing to HMU design a film not confined by time or place. Creating the mood boards alone made me giddy, thrundling up and down the 20th century in my head, plucking shapes and styles.


Follow me on Instagram: @siobhanharperryanmua


---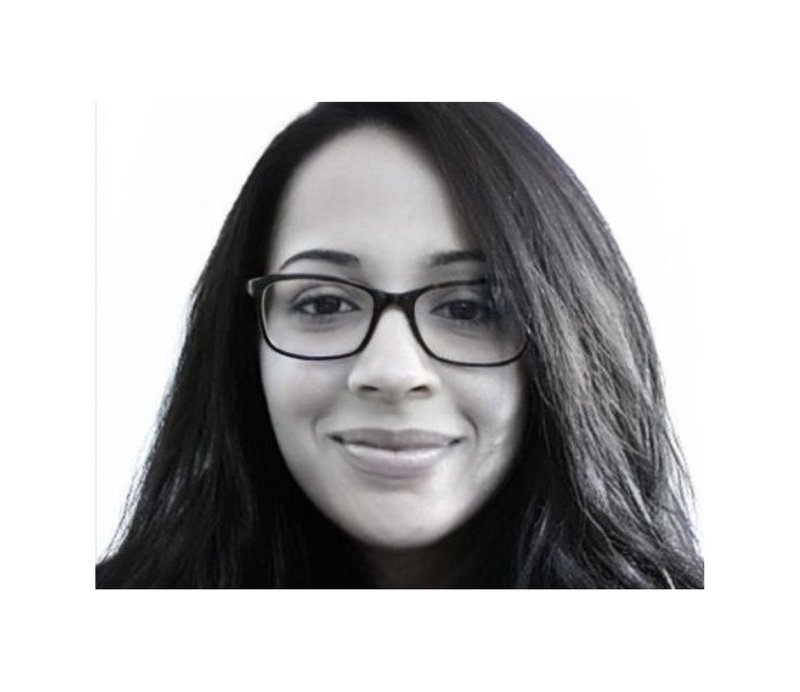 Leena Haque, Senior UX Designer at BBC & Founder of BBC's CAPE initiative.


"For me, creativity is a natural process. It's something that happens to me automatically, and it's not something that I can control, which means my mind can jump from focused to unfocused and of course, vice-versa. This means my creative process looks different to what most people might expect. Creativity for those of us with ADHD comes in many different forms: it can be something as simple as coming up with a new recipe for a meal or solving a problem at work; it can be an idea for an art project or the lyrics to a song; it can be the design of a new website or drawing up plans for an expansion of your business. Studies have demonstrated that ADHD brains are more creative than average brains because of the way we process information. We have a different way of thinking about problems and challenges which can lead us to generate innovative solutions. I am now realizing how much my neurodiversity has helped me become the person that I am today."


Recent project or upcoming project your company are working on:

Leena Haque is a Neurodivergent advocate and Senior User Experience Designer. She has created the BBC's Neurodiversity initiative CAPE (Creating a Positive Environment) which she has grown from a small, temporary project to an organisation-wide programme. At a time when Neurodiversity was virtually unknown, Leena's dedication and persistence delivered an engaging narrative for change and support, from producing a 360 Virtual Reality experience ND Daze that has been presented internationally, to leading the BBC's Design for the Mind project which led to the creation of a design toolkit that highlights different cognitive/sensory processing needs in environments and also creating neuro-inclusive interactive films that are used to support training and offer access support for neurodivergent individuals.

Recognised as a key influencer in the media and creative sectors, Leena through BBC CAPE has received awards from the National Autistic Society, the Business Disability Forum and Creative Diversity Network, not least for her impact on the new BBC Wales HQ in Cardiff which incorporated neurodiverse friendly design features in a UK and world first for such a building. As a result of this ground-breaking work, the BBC is now informing the British Standards Institute's first building design standard for sensory and neurological needs. This will provide information for designers and decision-makers on particular design features which can make public places more inclusive for everyone.

Leena is also passionate about the issues involving Intersectionality and the importance of growing the narrative around Disability and Neurodiversity with respect to gender and especially BAME communities, to promote representation and a more focused dialogue.


Follow me on Twitter: @L1LHu7k & @BBCCape

Follow me on Instagram: @l1l.art


---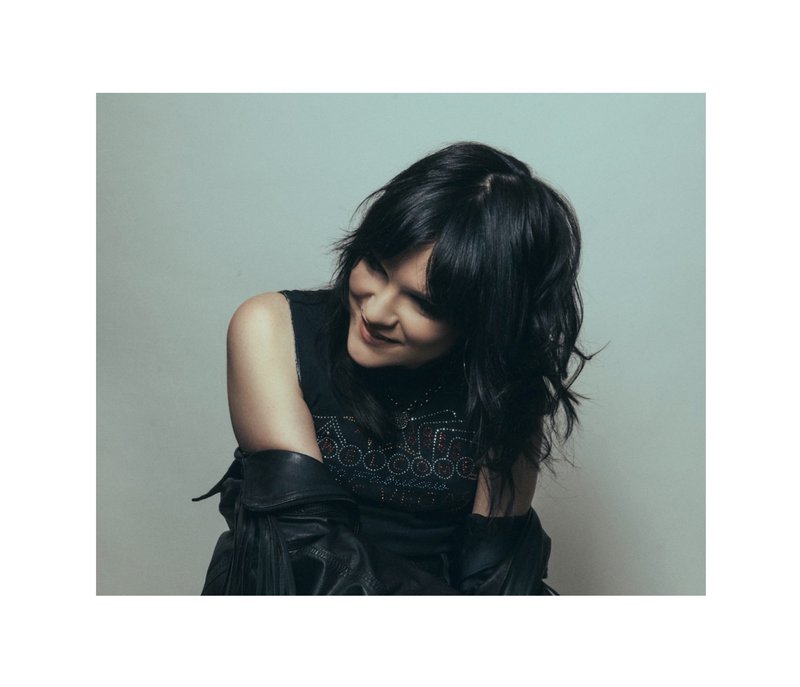 Abbie Hills, Founder and Talent Agent at The Dazey Hills Company.


My neurodivergence has given me a greater understanding and empathy towards people, and it makes me curious every day. I also think my differences make me work 100 times harder. Somebody said to me the other day 'always pass the ladder back down' and I love that, and think it's so important to do in such a creative and competitive industry.


Recent project or upcoming project your company are working on:


I always wanted to work in the industry, but I noticed a gap in the market for Talent Management in my county, and I wanted to create an inclusive platform to help people progress in their careers. Film making as a whole is something I'm also passionate about, particularly art direction and costume - I just love world building. 

We were in the process of producing our first feature film before covid, and then I look a year long placement on another production. Now I am really excited to get the ball rolling on our film 'Follow Me Down'


Follow me on Twitter: @thedazeyhillsco

Follow me on Instagram: thedazeyhillsco



---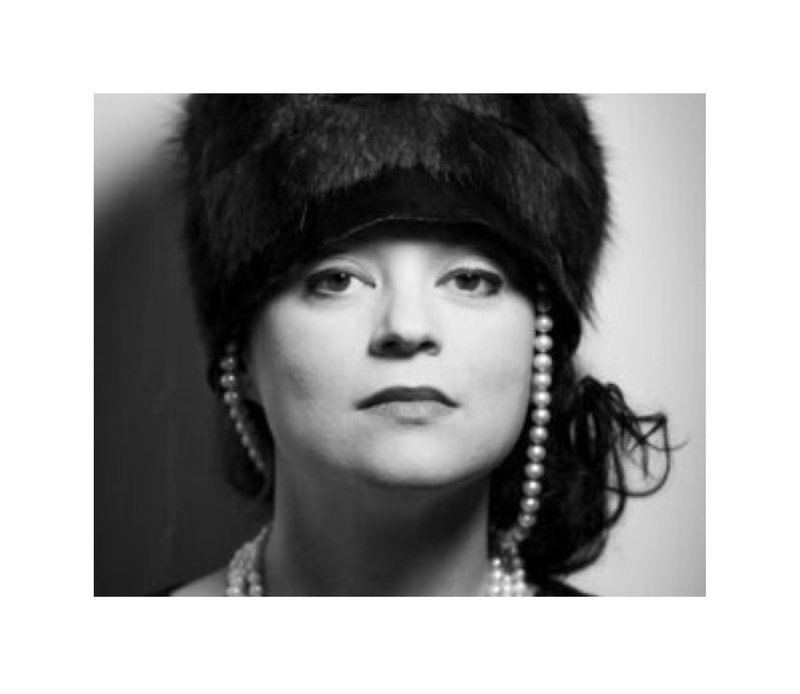 Lennie Varvarides, Co-Founder of DYSPLA


Over the last ten years there has been a move to not only raise awareness about Neurodivergence but to raise self-esteem too. The climate around Neurodivergence is one of positivity and creativity and I feel this has brought with it a sense of pride about our differences, as well as personal acceptance.

Neurodivergence is an identity and with that comes other peoples expectations of how that identity should present itself. Sometimes, it is the very people within ones own 'tribe' or 'community' that enforce the harshest expectations. Being an Artist, being Neurodivergent and being a Founder are all identities that sometimes conflict as well as compliment. I have found being an artist the hardest identity to honour, being Neurodivergent a transit daily experience and being a founder both a wonderful privilege and a great burden. Responsibility. Consistency. Entrepreneurialism. Creativity. Activism. All these human resources are constantly on the go and constantly being challenged. Physical and emotional burn-out is a regular reality but I would not change any of it. This is my story. My journey. My life. Every day, I feel I am only ever at the start of it. I used to be ashamed of being different — now my difference is my business and more importantly — my life.


Recent project or upcoming project your company are working on:


I created DYSPLA because I needed something like DYSPLA. I needed a space of acceptance. That's what I need — I am pretty sure every human needs to feel the same level of acceptance.

When I started DYSPLA — I was not very ambitious. All I wanted was to run an arts festival of Neurodivergent playwrights and artists once a year and to have at least a few weeks where I was immersed by people who think in a similar way. I was craving a creative community because I was terribly lonely and felt out of place. That was back in 2009. I had no idea that I was part of something bigger — a global movement full of energy and creativity and activism. By 2013, what was a modest hobby became incorporated and now DYSPLA is a staple in the Neurodivergent Creativity landscape. Now my ambition is far more brave — I want to establish a precedent for the term, the Neurodivergent Aesthetic. I want to be able to say that the screen and creative industries have an advantage when they embrace all forms of difference — especially Neurodivergence.


Follow me on Twitter: @DYSPLA_Festival
Follow me on Instagram: dyspla_festival

Words printed with permission from Lennie via Pascal Theatre Company, run by Julia Pascal who is also neurodivergent.



---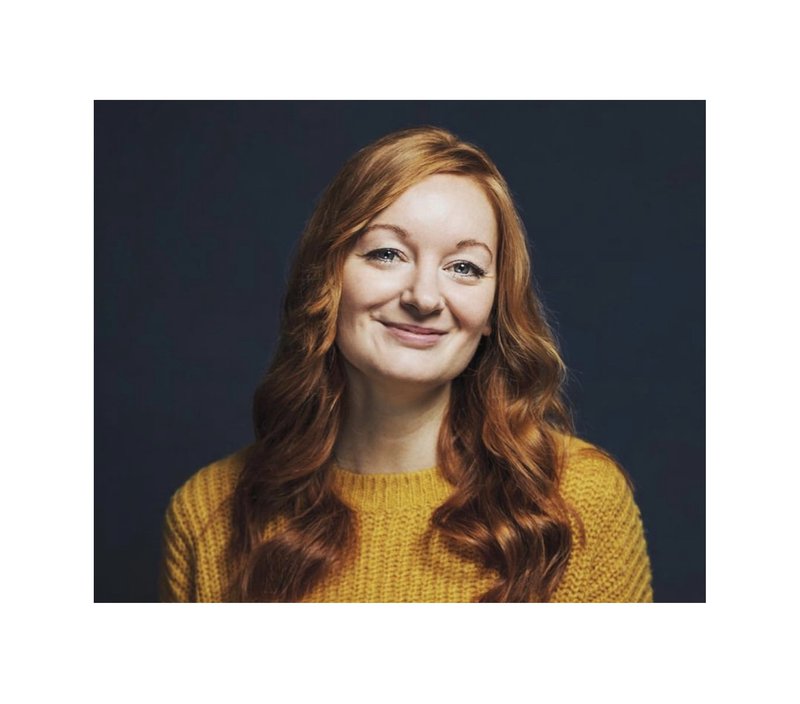 Lizzy Talbot, Intimacy Coordinator and Founder at Intimacy For Stage & Screen


The ability to hyperfocus! At first I saw it as a weakness but I'm learning to lean into it and harness the energy to deliver a comprehensive project! 


Recent project or upcoming project your company are working on:

Bridgerton is just about to be released this weekend as is Anatomy of a Scandal on April 15th.


Follow me on Twitter: @lizzyhtalbot
Follow me on Instagram: @lizzyhtalbot


---

Action Point: Follow these incredible neurodivergent women via Women Beyond The Box, read about their journies and actions you can take today.


---