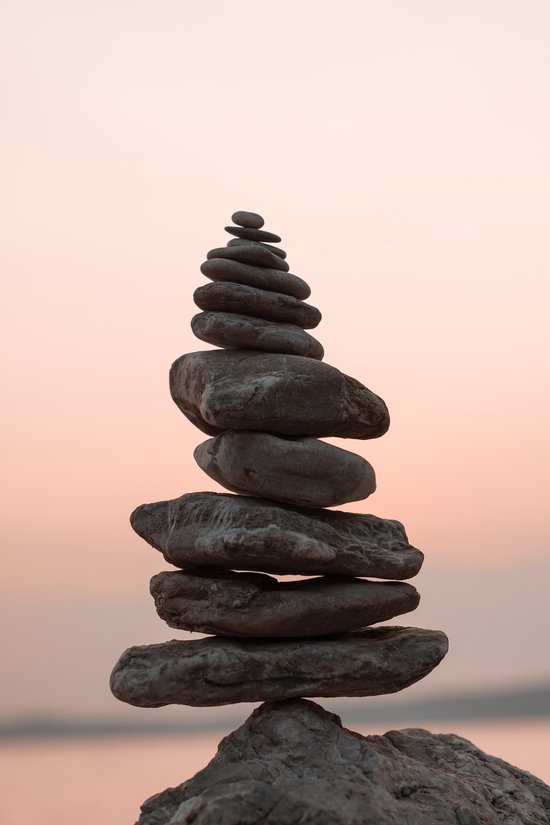 Photo credit: Bekir Donmez.
Mental Health Awareness Week 2022
To highlight the importance of Mental Health Awareness Week 2022, of which the theme is Loneliness, we are spotlighting incredible trailblazers in our Industry who are making outstanding contributions in representing mental health on screen and creating support behind the scenes.

Whilst there has been an accelerated and much needed mental health movement over the last 2 years, the Industry still needs to make great leaps in accurately representing mental health on screen as well as facilitating care of professionals off screen.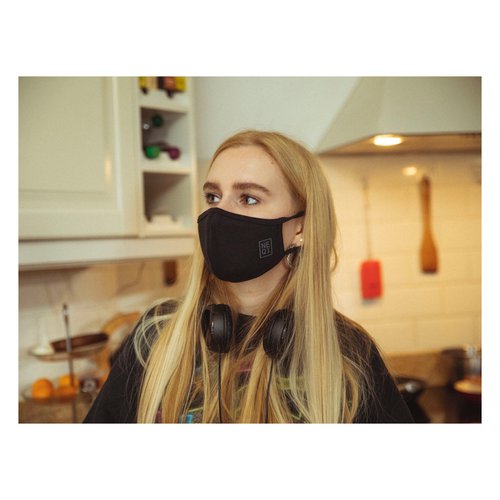 Ella Greenwood, Filmmaker and Founder of Broken Flame Productions


What do you wish to see more of in the Industry regarding mental health?

Talking about mental health and mental illness is still rarely done and so seeing it on screen helps to start these conversations. What's seen on screen can have such a huge impact and influence on people, whether they realise it or not. It can help bring people comfort and make them feel heard, whilst also helping to educate others. I want to see positive representations of mental health and mental illness. For so long, those with mental illnesses on screen would be largely criminalised or portrayed in a negative way, and you still see it with big projects today. There's also a tendency to romanticise suicide in content aimed at teenagers. I think people in the industry can often feel that they're doing a good thing just by making a project about mental health. They say that they're making powerful and much-needed content which looks good on them, but they fail to get the representation right, and stigmatise mental health further. We need to see more content that has worked with charities or those with accurate knowledge of mental health to ensure that what's shown is as non-triggering as possible and that it does more good than harm to be shared. It's also important to have things in place to help protect the mental health of those working in the industry. More understanding and awareness, and the allowance of taking time off to get your mental health back where it needs to be.

Recent/upcoming project you are working on:

Recent projects include 'Smudged Smile', 'Why Wouldn't I Be?' and 'Bibimbap for One' - all which of which focus on mental health. Smudged Smile stars Mia-Mckenna Bruce, was featured by Variety for being the first in a mental health anthology series, premiered at Oscar Qualifying Chicago International Children's Film Festival, and aims to introduce children and teens to mental health. Why Wouldn't I Be? stars Harry Collett, was made in partnership with the mental health charity HUMEN, premiered at BIFA Qualifying Manchester Film Festival and aims to show the importance of talking. Bibimbap for One was the first film made by The Lucas A. Ferrara Film Fund which is run by Broken Flames Productions. The Fund was made to find mental health-based scripts from emerging writers to make into short films. Other upcoming projects include 'Fifty-Four Days' which was made in partnership with the national suicide prevention charity Papyrus and 'Faulty Roots' which is the feature length adaptation of my first short film, it follows a teenage girl with depression who is forced to spend the summer with an overly positive childhood friend.

Follow me on Instagram: @popsella
Follow me on Twitter: @Ella_Greenwood


---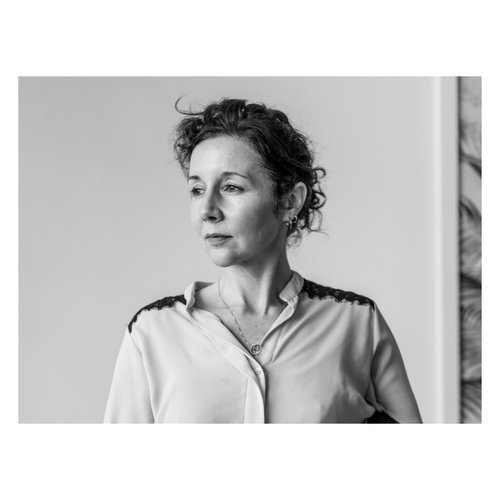 Sarah McCaffery, Mental Health Consultant and Founder of Solas Mind


What do you wish to see more of in the Industry regarding mental health?

We all have mental health - 1 in 4 people experience mental health issues each year (ref: Mental Health Taskforce NE. The Five Year Forward View for Mental Health. 2016 ). Mental health stories on screen, when done well, present an opportunity to raise awareness and broaden understanding about mental health experiences. The flip side is when presented poorly they have the propensity to cause harm and add to the stigma around mental health conditions. There have been great changes in the past year - we are currently supporting fifty plus productions and production companies. I would like to see more education and training around how to create a mentally healthy workplace culture. I run ScreenSkills mental health awareness training that is offered for free to all productions that pay into the levy and it would be great if this was offered at the start of every production. I would like to see a more preventative approach - an Industry that is less reactive and has better planning, scheduling, fewer hours and mental health support viewed as an essential part of production in the same way physical safety is considered. I would like professional, accessible mental health support to be available for all if needed and not something that is offered as a tick box exercise or when there is a crisis. The industry is unique and the support needs to be tailored to suit the freelancers working at a fast pace and across long hours. Sometimes we go on set but the majority of our mental health service is delivered online so that cast and crew can access support outside the working day, in total confidence, without the fear of being seen by colleagues; there is still such stigma. We support everyone from directors, actors, producers, new entrants. We survey cast and crew at the end of every job and so far 95% prefer remote support to having us on the set.

Recent/upcoming project you are working on:

We are currently working with all the main Studios and many production companies in Film, TV and Theatre including NBC Universal, Apple TV +, Amazon, MGM, Lionsgate, Netflix, Warner Bros. Studios Leavesden, See-Saw, Playground, Sonia Friedman and many others. We are also offering support across productions in Australia and Europe and expanding into the US market later this year.

We have just started supporting the charitable sector, providing our digital platform for free and offering low cost 1:1 support. We are working with The Brain Tumour Charity and have some exciting partnerships on the horizon with other charities in the industry - lots of news to follow!


Follow me on Instagram: @sarahmccaff3 @solasmind
Follow me on Twitter: @solasmind


---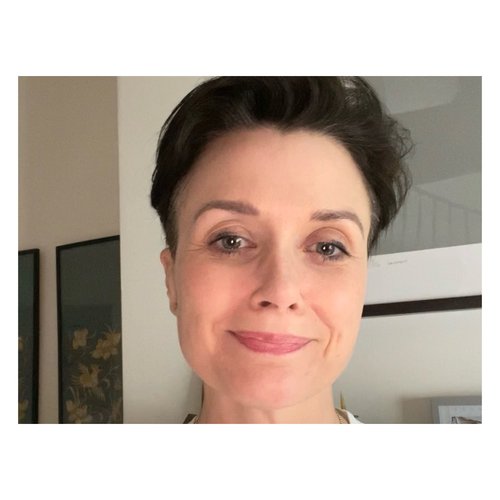 Kate Wilson, Co-Founder of Call It! App

What do you wish to see more of in the Industry regarding mental health?

Film and TV is an incredibly powerful medium with an opportunity to catalyse and progress much-needed social and cultural change.  Poor mental health can impact anybody and can lead to serious damage to both our personal and professional lives and to our businesses, costing the UK economy more than £45B per annum (Ref.: Deloitte). We have an opportunity to share stories that will help everybody better understand and protect their own mental health and wellbeing, and we must grab that opportunity by the lapels!  We could effect positive change in everybody who watches our work, but, moreover, we can improve the ways in which we treat everyone working in film and TV, both on-screen and behind the scenes. There is evidence that working in the film and TV is particularly damaging to workers' mental health and we can ill afford to lose talent and skills from our industry, or fail to attract young people and maintain our talent pipeline.
We need to recognise that treating people well is good for business, and we must invest in improved mental health support for all workers. In our screen industries, if producers and leaders want improved productivity and bigger profits, they should be prepared to take their heads out of the sand and listen to the experiences of cast and crew.  Bullying, harassment and discrimination are the leading causes of poor mental health in the workplace, and we cannot continue to ignore these damaging behaviours.  We need to set standards of behaviour, take action to ensure those standards are understood and met, ensure those who fail to meet those standards and accountable for their actions, and support those who continue to experience bullying, harassment and discrimination at work.  Equally, we mustn't encourage a culture of naming and shaping, and should ensure that we continue to uphold a commitment to due process and individual accountability.  

Recent/upcoming project you are working on:

Call It! Is an app designed to monitor and prevent bullying, harassment and discrimination in the workplace. The app asks every worker on a project every day, "How were you treated at work today?" It also collects data on experiences of bullying, harassment and discrimination and enables the project lead to see the data on a live web-based dashboard, encouraging early intervention, informed and evidence-based solutions, and open communications. 
We have been working with studios and broadcasters to pilot the app on a variety of films and programmes, and we are rolling it out now!  Please go to callitapp.org to learn more.

Follow me on Instagram: @callitfilmtvapp
Follow me on Twitter: @katevwilson @callitfilmtvapp

---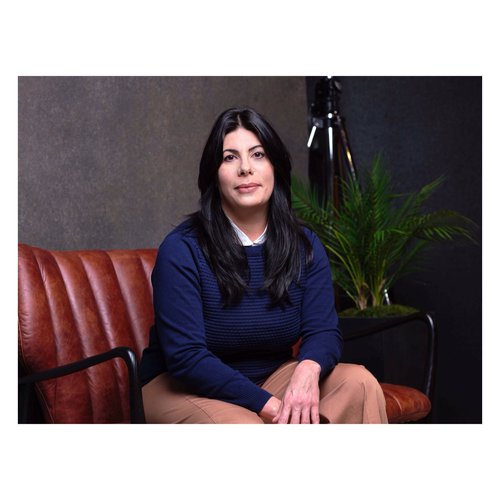 Valeria Bullo, Production Executive and Project Lead, Whole Picture Programme at The Film and TV Charity

What do you wish to see more of in the Industry regarding mental health?

We all accept that we need to maintain our physical health, but the conversation about our mental health needs to be normalised too, and seeing mental health and wellbeing mentioned on screen is just part of the process to get us to that point. The Film and TV Charity is focused on the mental health and wellbeing of the people behind the camera because, despite it being a brilliant place to work, both of our Looking Glass surveys in 2019 and 2021 identified serious issues that show the conversation is far from normalised here. Just as with wider society, we really need to start rethinking about the way we work. There are positives happening across the industry – in the sense that the conversation is very visible now, but we've got to keep it going, in front of and behind the camera. The wider film and TV industry has been incredibly receptive to change. Our Let's Reset behaviour change campaign showcased that, with large and small organisations, individuals and industry bodies pledging to drive change from the top down. So I want to see more of that – and having made those claims, that needs to translate into meaningful action, such as the industry-wide embracing of our Whole Picture Toolkit which gives people the tools they need to embed mental health into all stages of production. It's such an easy-to-follow guide divided into pre-production, production and post-production with templates, guides and resources to support you whatever stage of production you are at and it's an incredibly powerful yet terribly simple way to ensure mental health is considered on productions of any size.

Recent/upcoming project you are working on:

We launched the Whole Picture Toolkit to industry in March and the next few months will be about ensuring we build on the incredible reception it has enjoyed. We'll be at the Media Production and Technology Show in May to engage with the industry, and we have an incredibly full roster of meetings and introductions to get film and TV productions of all sizes familiar with what can be a game-changer for them and their staff. Beyond that, we have the third phase of our Let's Reset campaign to come later in the summer – we'll have loads more to share about that shortly, and we will also be relaunching the Looking Glass Survey in June so we can benchmark mental health and wellbeing – we really want people to tell us how they're doing and help us shape the response in terms of the kinds of support they may need. And of course we will also be fundraising – the work we do is funded by the generosity of individuals and organisations from across the industry so we'll be taking our message to them all across the summer – but anyone who wants to support what we're doing can of course donate at any time by visiting www.filmtvcharity.org.uk/donate!

Follow me on Instagram: @the_hackney_muthaship @filmtvcharity
Follow me on Twitter: @veebeezster @FilmTVCharity

---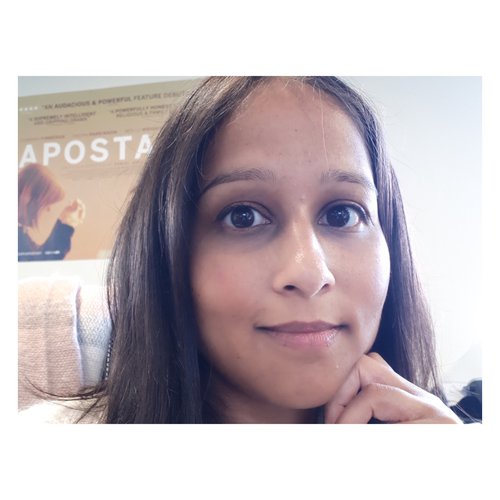 Karishma Bolakee, Wellbeing Facilitator & Broadcasting Professional

What do you wish to see more of in the Industry regarding mental health?

If current research says "57% of people in Film and TV have experienced bullying, sexual harassment, racial harassment or discrimination, or other forms of harassment or discrimination" in 2021 and only 10% believe that the industry is a healthy place to work, then we have to accept that Film and TV is still struggling with psychologically safer workplaces. Though we have seen a lot of effort being made by brilliant organisations such as the Film & TV Charity, trying to highlight healthier behaviour and change with campaigns like Let's Reset (something I helped on), I do think that industry seniors at the top, expect workers to help themselves with appropriate tools most of the time. There is a reluctance by people at the top to put in real structural change - specifically in accountability or a reporting process. I personally believe the key to change is a reporting process which allows workers and freelancers to safely report poor behaviour, where people are then held accountable after a safe and independent review. If we do not tackle what still is a mental health crisis in the film and tv industries structurally, then we are forever trying to close a gaping wound with a plaster. To expect workers and freelancers to handle the very detrimental effects from other people is not only unhelpful but also allows a culture of shielding the guilty. This type of reporting structure is typical in other industries but why can we not implement this in a seemingly progressive industry like film, television and animation? I also think that some seniors need to self reflect on their idea of what strong leadership is and whether toxic masculinity plays a part in what makes a worker 'good' at their job. I hear a lot of office gossip about people not being good enough at their job when they are still in the process of learning their trade. There doesn't seem to be room for mistakes. Softer characters seem to be looked down on. We have to make room for imperfection as well as collaboration. The pressure to be perfect and not appear 'weak' can pour into our personal lives, which is does not lead to healthy wellbeing. I'm someone who has always worked across a variety of roles. Many of us need to have that flexibility with careers and most of the time we are pressured to stick in one career or it's a sign of a lack of commitment. My curiosity and need for diversity in work is not a sign of lack of commitment. It really is a strength. I say this because the point taps into the neurodiverse spectrum we all fall on and how we think and make choices. For many neurodiverse people, trying to fit in a neurotypical world is not only scary but leads to a lot of mental health issues due to not fitting in or being cast aside. It's so easy to judge others when we can instead just be open and curious, while making simple adjustments to include rather than exclude. There has been positive moves though. There's now a push for mental health support from channels and companies, plus more support groups have been created to help people.  We're trying to come together and be more self aware.  I hope that psychologically safer workplaces/sets in film & tv will become common place but change has to come from the top and must include accountability. 

Recent/upcoming project you are working on:

I'm a woman of many skills! I'm currently looking for opportunities to work as a Wellbeing Facilitator in Film, TV or in any other industry but I also work in live streaming doing multiple things such as camera operating, vision mixing, vMix and Zoom call handling and some editing. I would love to start working in live television as a next step. I also worked for some time with the lovely Frank & Lively, most notably on their BAFTA nominated Apostasy, as a post production coordinator. In my spare time, I'm a Trustee for the UK Chagos Support Association, working for the rights of Chagossians living in the UK.

Follow me on Instagram: @kboulaqui


---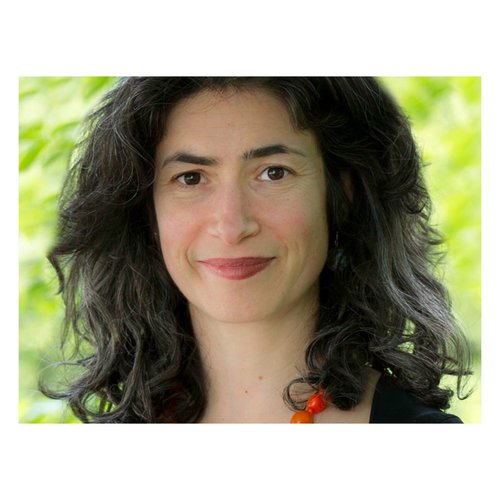 Kathy Leichter, Producer, Director and founder of Two Suns Media and Mint Leaf Productions

What do you wish to see more of in the Industry regarding mental health?

Mental health challenges are experienced by so many of us, or someone we love, work with, interact with, know from afar. We need to see ourselves on screen. We, as filmmakers and storytellers, need to be mindful that everyone's story is important and powerful and the more the general public sees mental health stories on screen, they will see themselves, their loved ones, their co-workers, their friends, and feel less isolated, less alone, less like they, or the person dealing with the challenges are to blame. People with mental health stories are celebrities in their own right! They are experts! They have so much to teach the world. And, this is also a powerful way to reduce stigma and show that we should not closet these experiences and be ashamed of them. We can be proud, no matter what the struggle and the pain. There are triumphs within and to model that people can get help. No one should deal with any of this on their own. Lets bring the world in and change it. More parity in health care, more health care coverage when one is not in crisis, less stigmatization and more de-mystifying that those with mental health challenges are most often NOT violent. More hospital beds so people aren't taken to jail if picked up by the police or public safety when in crisis, more affordable housing, more family support.

Recent/upcoming project you are working on:

When Kathy moved back into her childhood home after her mother's suicide, she discovered a hidden box of audiotapes. Sixteen years passed before she had the courage to delve into this trove, unearthing details that her mother had recorded about every aspect of her life from the challenges of her marriage to a State Senator, to her son's estrangement, to her struggles with bipolar disorder. HERE ONE DAY is a visually arresting, emotionally candid film about a woman coping with mental illness, her relationships with her family, and the ripple effects of her suicide on those she loved. It is about reducing stigma and isolation, raising awareness, linking individuals and families to support, and helping to change mental health and suicide prevention across the country. Watch the film here.


---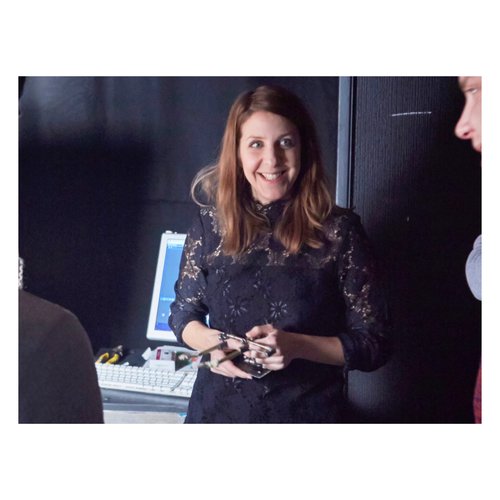 Anna Mantzaris, Animation Director and Filmmaker
What do you wish to see more of in the Industry regarding mental health?

I think film, and, for me - especially animation, has so good conditions to do so, it would be shame not to. Animation is a great medium to highlight these themes because it lends itself very well to push stories, to make them more simplified and direct, and in that way it can communicate in a very clear way. When watching animation you tend to "accept" much more things, exaggerations or simplifications for example, which you might react more to in live action. It allows you to distil and illustrate a subject in a creative and direct way. I can only speak for the animation industry, where it can sometimes be expected to put in a lot of extra time. Almost all of the jobs are project based, and most of the people are freelance, which makes you more vulnerable and replaceable. Sometimes there is not a balance between expectations on the project and the actual budget. This often results in the crew needing to do an extra push to achieve what is expected, and when that becomes a routine, or something that is expected out of everyone, I think it's problematic. It can affect your mental health in negative ways when you feel like the only thing you have time for is work. Especially as animation projects usually take much longer time, the stress becomes greater. It's one thing with working late a few days on a shooting, compared to a project that goes on for months. I also think there is work to do in terms of inclusiveness and discriminations of many kinds. There can be a lot of discrimination without anyone doing it on purpose. I can mainly speak about being a female director. In general animation is a very friendly industry, I don't think it's as chauvinistic as I have heard the rest of the film industry can be sometimes. But there are still occasions where female directors are being less trusted - both less trusted with bigger budgets - but also that people think they don't know what they want or that they don't know what they are talking about. It can create a situation where you as a female director need to prove yourself in a way your male director colleagues don't need to. Prove or convince people you work with that you know what you are doing. And that can affect you mentally, both because it is diminishing but it also distracts you from focusing on being creative and being a director. It can also lead to men being able to progress in the field much faster than women.
Recent/upcoming project you are working on:

I did a charity film this Christmas for people affected by the pandemic, it was a fun job! Other than that I'm developing my first long format project - a both dark, warm and twisted series with intertwined stories about how we attempt to search for love and connection in today's world.

Follow me on Instagram: @annamantzaris


---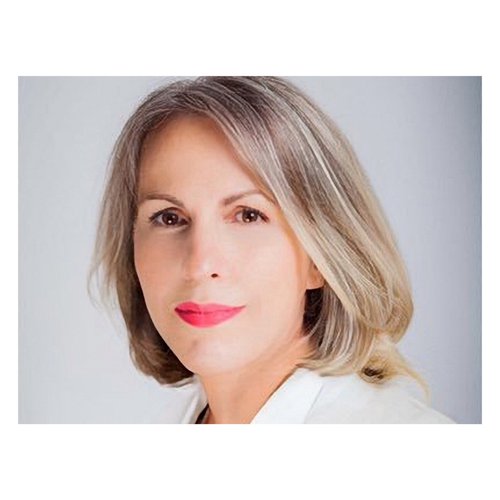 Paula Vaccaro, Producer and Founder of Pinball London

What do you wish to see more of in the Industry regarding mental health?

Mental health like any other human experience needs to be seen and represented. We have seen so many times characters that are highly valued for their decorum, their stiff upper lip, and their measured emotional reactions that in a long line of narratives are almost trying to erase human emotional experiences. We need to see a myriad of emotions in a diverse setup, experienced by an array of characters. Like with many themes, our interpretations of what is mental health and how to find a way out of isolation and unbalance can be guided by how we represent those issues on screen. We have to normalise that human beings are sentient beings and that involves very much the whole spectrum of our emotions. Including those that may at times need external support for us to be able to carry on. If we are able to portray on screen that to take care of our bodies we may go to the gym, why can't we show that to take care of our mind we may need therapy or counselling? Breaking this taboo is key. I wish to see more programmes that support not just the productive side of our industry in hard terms (e.g. funding of the film, creating the script, etc) but also the soft human side of collaboration. We need to have resources, consultancy spaces, and other forms of support to resolve any mental health triggers. We need to have space and time to know those we will be embarking on a journey to collaborate together. We associate ourselves many times via practical resources (finance, in-kind support etc.) and this puts the conviviality aspects to one side. We tend to soldier on. So you jump on the deep end with people you don't really know and end up working with high levels of reactivity. That can often be triggering among colleagues who didn't have the space to know each other better. So one person's interpretation of you is what they bring as a pre-judgment. As a South American immigrant I am part of a minority in the UK, and I have often experienced that, both from privileged and marginalised identities. Who I am is interpreted via pre-set lenses as opposed to being truly seen. And not necessarily because there is malice but because there is a lack of space and time to develop bonds and to learn from one another. Our industry offers a blunt cocktail when it comes to anxiety, depression, mood swings, etc and we can all suffer from these at any point in our lives. How we tackle those moments of hardship is what will make a difference. And at times external support is needed. 

Recent/upcoming project you are working on:

10th June, LISTEN, a film I produced and co-wrote winner of two Lions at Venice Film Festival among many other international awards, will be launched in UK. It deals with deafness and children as well as the themes of immigration and those in precarious working conditions. Starring Lúcia Moniz, Sophia Myles and Maisie Sly.
Follow me on Instagram: @pauvaccaro @pinballonline
Follow me on Twitter: @pauvaccaro


---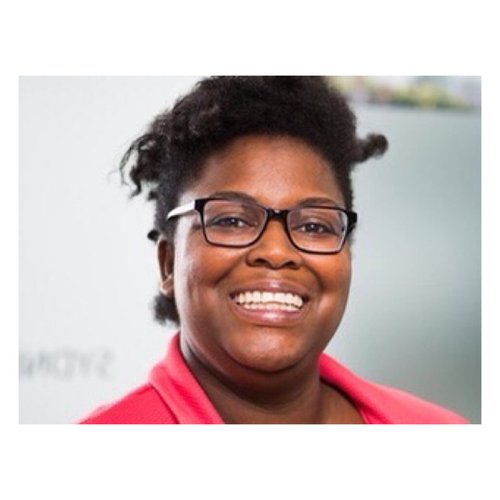 Pamela Drameh, Producer

What do you wish to see more of in the Industry regarding mental health?

I think depicting mental health on screen is important because it helps us to 'normalise' speaking about mental health. The more stories we can tell about mental health, hopefully, the more people will feel able to talk about they are affected too. I do think that as an industry, we have to make an effort to ensure that we are responsible in our depictions of characters struggling with mental health issues (historically we have been great at this) but I do believe that this is changing for the better. I work in post-production for studio as well as producing so I inhabit two worlds. One is salaried, with HR and management, and the other is hiring freelancers. There are practices in production that make it very difficult for people to manage their  mental health on a day to day basis, compared with a 9-5(ish) salaried role, such as no maternity/sick cover (let alone leave) not enough budget for prep, script changes at the last minute. I'd like to see more trains around people management, handling conflict especially for HoDs and producers as understanding how to lead people is an incredibly valuable skillset. 
Recent/upcoming project you are working on:

I produced a short called Reflection last year, with BFI Network South East with a majority female/non binary production crew and we're submitting to festivals and developing it into a feature. It was directed by David Anderson, starring Ariyon Bakare, Faith Edwards and Denzel Baidoo, and our colourist was Greg Fisher who also graded 1917 and Spectre. 

Follow me on Instagram: @instapamdram


---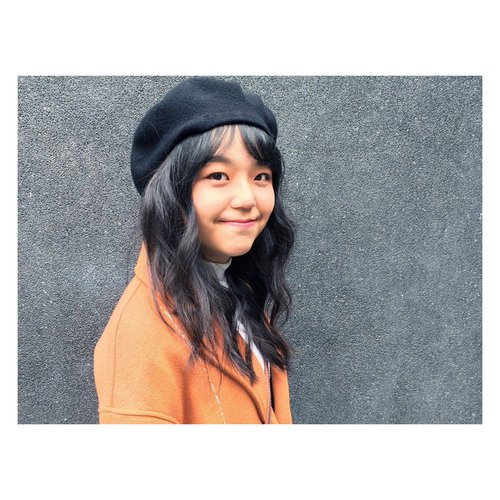 Ivvy Chen, Animation Director and Illustrator

What do you wish to see more of in the Industry regarding mental health?

To me, it's not only essential to highlight mental health on screen but in all art sectors. As a subject that's so personal and complex, I believe art creates a portal for people to connect with their inner selves and sometimes even leads to a solution for the adversity they are facing. Those films/TV series present us with human stories in various scenarios that could resonate with our life. They equip us to be more empathetic while we see the situations from the characters' perspectives and reflect on how we might view the people around us. As much as I love seeing drama and conflicts in stories, I am also keen to see something more healing, therapeutic and meditative on screen. It's like how everyone has a particular song to smooth their emotions, help to get through their hard time or brighten their day. I would love to see more film stories having similar effects - allowing negative emotions to flow and bringing peacefulness to people. They may not be the most dramatic and eye-catching stories to watch, but surely there would be an audience appreciating a peaceful afternoon.
Recent/upcoming project you are working on:

I am currently working on a documentary animation about people with disabilities. It's a delicate matter and a unique experience so far to work on a story based on real-life people with challenges that many of us may not be aware of. It requires lots of research time and the sensibilities to weave their voices and form a narrative. Most of my stories came from my own experience and my personal perspective. Therefore, I am super honoured to use my storytelling skill and deliver a film with such a great cause. 
Follow me on Instagram: @ivyychentw

---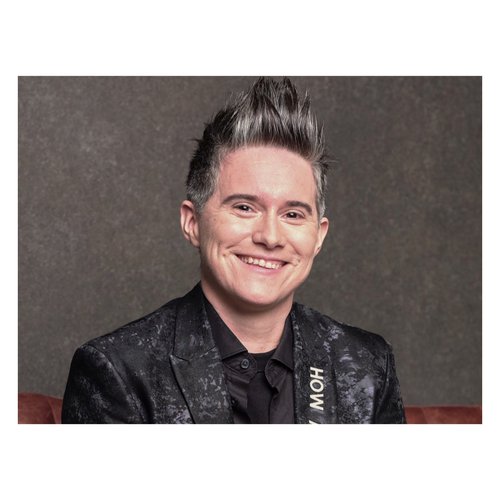 Leo Thomas, Standby Art Director, Wellbeing Facilitator and Co-Director of 6ft From the Spotlight

What do you wish to see more of in the Industry regarding mental health?

It's important to highlight mental health on the screen because we all have mental health, yet historically have rarely seen the realities portrayed.  When we see and hear ourselves, in others and their stories it becomes immediately known that we have never been alone. It builds strength, even if within for yourself and for no-one else to see. Witnessing the truths of mental health, the celebrations, the darker sides, will break barriers and build inspiring bridges. I wish to see a more serious dedication to actively implementing changes to schedules and working hours. These two very pressured areas have a severe knock on effect to the mental health of all crew and cast.

Recent/upcoming project you are working on:

Currently mentoring new Well Being Facilitator trainees on various BFI productions throughout 2022. Also working as a Well Being Facilitator on a 17 week shoot in Leeds. Attending Go Mental Film Festival in Berlin in May. I was on the jury for 25 short films portraying authentic mental health conditions and stories. I shall also be presenting an award. And have just returned from Series Fest in Denver, Colorado, where I was a guest speaker on a panel about evolving set protocols, thanks to the British Film Commission. 

Follow me on Instagram: @leo_thomas81 @6ftfrom

Follow me on Twitter: @6ftfrom

---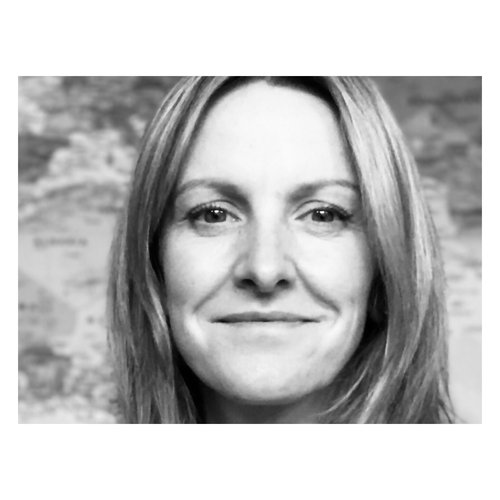 Lou Patel, Freelance PD, EP and Gallery Director and Founder of Share My Telly Job

What do you wish to see more of in the Industry regarding mental health?

Highlighting mental health struggles and opening up the conversation across the screen industries brings awareness of an endemic problem. So many people suffer in silence, blaming themselves for not being able to cope and viewing their struggle as a perceived weakness. "If I'm the only one feeling like this, then the problem must be me". I know I've felt like this at many points in my career. It's only when people talk honestly and openly about their battles with mental health that others have the confidence to join that conversation. There is a sense of relief listening to others who have faced the same problems as you. When we begin to question working practice and the effect it has on our mental health, that's when change truly begins. Access to support increases confidence to question and call-out unacceptable behaviour or working conditions and it filters through the industry when we share information. Over the past ten years, the taboo mental health is breaking down which is why we must continue to highlight mental health on screen. I would like to see more understanding of what causes the extent of mental health pressures workers face in the screen industries. In 2020 The Film & TV Charity reported that thirds of workers in the industry had experienced depression compared with the UK national average of two in five. 62% of those people surveyed stated work intensity negatively impacted their mental wellbeing. In the midst of this production boom, work intensity has only increased, there is a skills shortage and budgets are been squeezed more than ever before. We are talking more about mental health and there are many more services and support options for people who are suffering but we're treating the symptoms, we're not finding the cure. Overworking has many detrimental side effects on mental health and well-being and if we stay in this unregulated state of working people will continue to burnout and leave the industry so we really need to tackle the problem at its root and find a way to monitor, control, regulate and formalise the way productions are run. We all have a part to play in speaking up but the fear is still that when we speak up, we jeopardise the longevity of our career!

Recent/upcoming project you are working on:

SMTJ have just launched the new career progression pilot programme, Share the Next Step to Series Producer, for women looking to step up to Series Producer in a job-share. So many woman are stagnating in unfulfilling careers because the intensity of this Senior Management role to step up too is too much to take on when lives are already pressured and complicated. We offer support through Leadership & Management training, mentoring and pastoral care to give freelance women the best chance of stepping up without breaking down. Its a structure we hope to see mirrored across all senior roles in TV as it provides skills, training and leadership frameworks to people in pressured positions. Nurturing and managing large teams is hard and we have to provide the tools for freelancers to be able to work responsibly, professionally and kindly creating a more positive workplace culture and one where all workers can thrive.

Follow me on Instagram: @sharemytellyjob

Follow me on Twitter: @sharemytellyjob