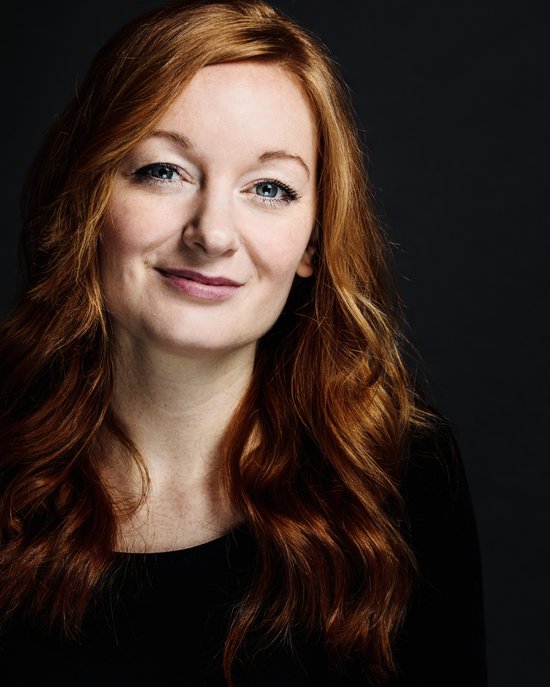 View Lizzy Talbot's Primetime Profile
Lizzy is known for her work on Bridgerton, Dexter: New Blood, Domina, The Nevers, Intergalactic, The Witcher and the upcoming Call My Agent (UK), A Very British Scandal and so many more.
Lizzy Talbot
Intimacy Coordinator
My intimacy kit always comes with me along with an outrageous amount of Jaffa cakes. My sense of humour too. You can't do this job without it!

WHERE ARE YOU BASED AND HOW DOES THIS PLAY INTO THE WORK THAT YOU DO?

I'm based in both the U.K. and the USA. I love the people I get to work alongside on both sides of the Atlantic. The culture is pretty different so learning to adapt and switch between the working regulations is something I've had to learn.


WHAT INSPIRED YOU TO BECOME A INTIMACY COORDINATOR?

So when I started researching back in 2015 the role didn't exist then and so it wasn't something to aspire to! I had a drive to raise the standard of intimacy to the standard which had been established for the fight world and the people I met on the way certainly inspired me to keep going when it looked like every door was closed!


HAS MENTORSHIP PLAYED A ROLE IN YOUR CAREER AND TO WHAT EXTENT?

Mentorship is certainly a huge part of my career. I had a very supportive network in the stage combat world who helped me just out of university. I was taken along to jobs and had a great mentor during my time learning to be a teacher. Without those people I wouldn't have had the career to set me up for moving into intimacy Coordination. Something which has always stuck with me is anyone over 30 should have a mentor under 30 and this has proved so valuable time and time again.


WHAT HAS BEEN THE GREATEST CHALLENGE YOU HAVE HAD TO OVERCOME TO GET TO WHERE YOU ARE NOW?

The early years of tackling attitudes towards safe intimacy was absolutely exhausting. It felt like a constant battle and at some points giving up seemed the most sensible thing to do. The #MeToo movement changed everything and slowly but surely the industry and more importantly industry leaders stated to take notice.


ARE THERE ANY WOMEN WHO YOU PARTICULARLY LOOK UP TO OR WHOSE WORK YOU HAVE BEEN INFLUENCED BY?

There are so many women and non binary heroes working in the industry right now!
Alicia Rodis paved the way for intimacy Coordination with HBO in 2017 and without her we wouldn't be as advanced as we are now.
Tonia Sina whose early work pioneered the way for safer intimacy with her thesis in 2004!
Lola Williams (producer and agent) who tirelessly worked to support me as an intimacy Coordinator when many hadn't even heard of the role.
Sarada McDermott for her care and consideration and Julie Anne Robinson for her vision, talent and support during Bridgerton.
Natasha Broomfield of Diverse Matters who campaigns for equity across so many sectors.
Sophie Holland and Faye Timby who worked so hard with actors during the pandemic and made themselves so available!
Scarlett Maltman of Industry Minds tackling the mental health crisis in the entertainment industry.


WHAT ADVICE WOULD YOU GIVE TO YOURSELF WHEN STARTING OUT?

Don't people please and don't be afraid to say what you think! Stick to your boundaries!


IS THERE ANYTHING THAT WOULD MAKE YOUR JOB/ GETTING WORK EASIER?

A pay structure similar to SAG to help productions gauge intimacy coordinator rates and an understanding from the industry that we aren't the police but creatives the same as stunts and movement.


THE TIME'S UP MOVEMENT IS NOW IN ITS FOUTH YEAR. HAVE YOU NOTICED ANY CHANGES SINCE IT STARTED?

I think there's a much greater willingness to adapt, grow and change. Throwing out old regimes and ideas because "that's what we've always done" has been really exciting to watch. More seats at the table for women and the global majority.


WHAT ARE THE ESSENTIALS THAT YOU TAKE TO WORK WITH YOU?

My intimacy kit always comes with me along with an outrageous amount of Jaffa cakes. My sense of humour too. You can't do this job without it! If I can take my dog I will!


WHAT HAS BEEN ONE OF YOUR GREATEST SUCCESSES SO FAR?

I think it was working with a director who was anti ICs. I enjoyed watching the change go from skeptic to grudging acceptance to full on embrace of the role. It's always a privilege to mentor and train other intimacy coordinators and directors whether informally or formally. Learning from former students is such a joy and it's really exciting when I get to take their workshops or ask their advice.


COULD YOU TELL US HOW YOU ARE KEEPING BUSY DURING LOCKDOWN - HAVE YOU DISCOVERED SOMETHING NEW THAT IS BRINGING YOU JOY?

I took up learning sign language which has proved just so useful and I hope I become fluent enough to use it with confidence soon!


WHAT IS YOUR BEHIND THE SCENES PASSION OUTSIDE OF WORK?

I love travelling and hiking with my dog. I'm also working on perfecting a homemade colin the caterpillar cake but it's slow going!


WHAT IS YOUR FAVOURITE QUOTE OR MANTRA?

Every show is just like a school play with a bigger budget.
It helps keep things in perspective for me! It's where so many people started to find a love for the performing arts and you can have just as much passion for a school play as a professional show (ex middle school drama teacher talking here!)