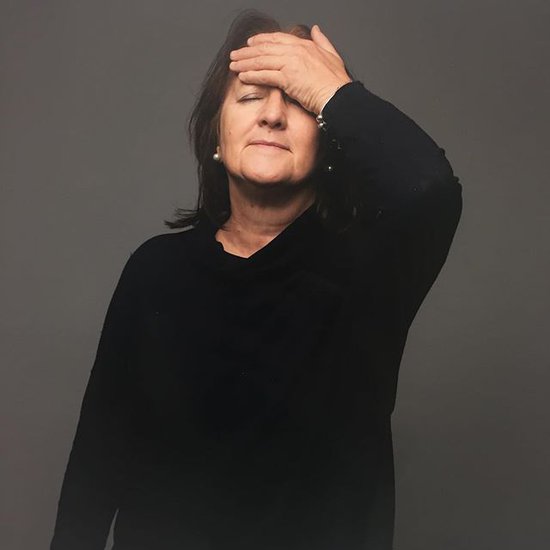 View Liz Trubridge's Primetime Profile
Liz is known for: Downton Abbey, Tin Star, The Last Kingdom and Belgravia.
"I've been fortunate enough to work with many inspiring women over the years and have been able to hone my own skills by learning from them."
WHERE ARE YOU BASED AND HOW DOES THIS PLAY INTO THE WORK THAT YOU DO?
I'm based in London at the moment though thinking of moving out next year. It's helpful in that so many productions do their prep and post here so it means I can be at home but, these days, it is getting increasingly possible to split time between home and office and, of course, filming can be anywhere in the world.

WHAT INSPIRED YOU TO BECOME A PRODUCER?
When I was very little my school included as part of the curriculum once a week a play reading lesson and it was the highlight of my week. I just loved it! I appeared in several school productions though was neither a good actress nor a confident one but I loved the life and, when I was older, knew I wanted to work behind the camera so started finding out about what was possible. The role of the Producer really appealed to me because I love being involved from the very beginning of finding an idea and attracting the writer all the way through to delivery to the broadcaster/distributor. On top of that, I love nothing more than spinning (usually far too many plates) and troubleshooting problems so that an environment is created in which all the talented team can bring their best work to the table. A producer is that enabler.

HAS MENTORSHIP PLAYED A ROLE IN YOUR CAREER AND TO WHAT EXTENT?
I joined the BBC at the start of my career and it was a very nurturing environment at the time and there were many people I admired, but a couple of producers in particular who really inspired me. I learned that it is so important for a producer to be prepared to make a decision based on weighing up the pros and cons of a situation as being indecisive is unsettling for the team. I also learned that we don't have to justify our existence by always having notes to give… if everything has been covered and it's all looking good, then praise the people who have done the work and be confident in saying you have nothing to add.

WHAT HAS BEEN THE GREATEST CHALLENGE YOU HAVE HAD TO OVERCOME TO GET TO WHERE YOU ARE NOW?
Without question, it was trying to resume my career after taking a break when family life required me full time. It took me several years to get back to producing and it was quite a while before I realised the problem lay with me. I'd lost my confidence and told myself people saw me as a has-been. Needless to say that meant I was hardly exuding the air and manner that any exec would be looking for in a producer of a multi million pound production. Fortunately, I took myself in hand and by the time I went in for my next interview, I came out with the job!

ARE THERE ANY WOMEN WHO YOU PARTICULARLY LOOK UP TO OR WHOSE WORK YOU HAVE BEEN INFLUENCED BY?
I've been fortunate enough to work with many inspiring women over the years and have been able to hone my own skills by learning from them.  However, though I have never worked with her, the one woman who stands out as a beacon of inspiration to me is Nicky Shindler - what she has achieved and the talent she has nurtured is extraordinary and her list of credits are exceptional. Besides, she's a Red… what more to say!

WHAT ADVICE WOULD YOU GIVE TO YOUR YOUNGER SELF?
Remember that everyone in our industry has the courage and generosity to put themselves above the parapet and it is our job as producers to ensure they can work in an environment in which they feel safe enough to give of their best. Also, always hire the best person you can for the job, don't feel pressured into giving a key role to former colleagues who believe you should be using them. I learned this the hard way.

IS THERE ANYTHING THAT WOULD MAKE YOUR JOB/ GETTING WORK EASIER?
I do think it is high time we had a more effective Producers Guild in this country and this forum is also very enlightening.

THE TIME'S UP MOVEMENT IS NOW IN ITS SECOND YEAR. HAVE YOU NOTICED ANY CHANGES SINCE IT STARTED?
Oh, definitely.  There is a clear sense of zero tolerance on sexual, racial or gender abuse and a far more active awareness of the importance of diversity across the board.

WHAT ARE THE ESSENTIALS THAT YOU ALWAYS TAKE ONSET WITH YOU?
I have both a box and a bag that I can have on the arms of my chair which happily house my water bottle, my glasses, my phone, my sides and whatever else I might happen to be juggling on the day.  This way I don't leave a trail of my belongings all over the set.

WHAT HAS BEEN ONE OF YOUR GREATEST SUCCESSES SO FAR?
I suppose it depends how you define success. In terms of global reach and a myriad of awards then Downton Abbey wins hands down and I couldn't be more proud and delighted to be a part of it. But, I am also immensely proud of the two films for the BBC that I produced that were based on true stories: A Short Stay in Switzerland that told the story of a Doctor who was diagnosed with an appalling degenerative neurological illness and elected to travel to Switzerland for an assisted suicide and A Song for Jenny based on a family who lost their daughter/sister in the 7/7 bombs. The incredible generosity of the families involved and the debate and feedback which followed their transmission were very humbling indeed.

COULD YOU TELL US ABOUT YOUR FUTURE PROJECTS?
I'm currently about to embark on the release of the Downton Abbey film and filming has just finished on Belgravia, a six-parter adaptation of a Julian Fellowes book for ITV that I am exec producing and which we will deliver by the end of the year.

WHAT IS YOUR FAVOURITE QUOTE OR MANTRA?
Follow your bliss and don't be afraid and doors will open where you didn't know they were going to be. (Joseph Campbell)


BEHIND THE SCENES PASSION OUTSIDE OF WORK
Walking my beloved spaniel, cooking at home for family and friends, discovering new places along with, of course, reading and watching great films and tv.