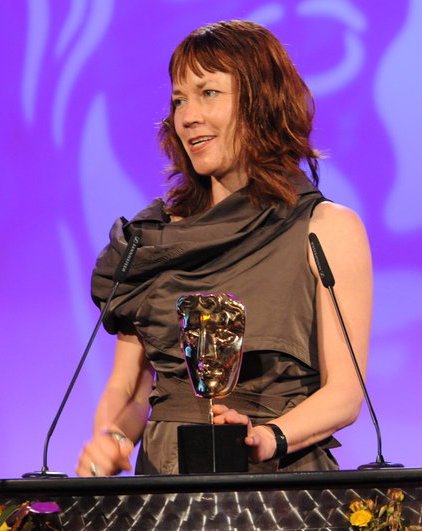 View Kristina Hetherington's Primetime Profile
Kristina is known for: Red Joan, Mo, My Cousin Rachel, The Crown, Blackbird, is BAFTA nominated for her work on Birdsong and won the BAFTA for Mo.
Kristina Hetherington
Editor
"My greatest successes are the films I really struggled to make work."
WHERE ARE YOU BASED AND HOW DOES THIS PLAY INTO THE WORK THAT YOU DO?
Where are you based and how does this play into the work that you do? I am based in London. Post production especially drama is largly based in Central London so it makes sense to live here.
WHAT INSPIRED YOU TO BECOME AN EDITOR?
As a child, film and TV could sweep me up and affect me deeply. I wanted to be a part of this magic and feel privileged that I am now part of it. When I came to London from rural North England I had one contact a Vision Mixer who then introduced me to an Editor and I still remember the day I walked into an edit room filled with film trims in the basement of the BFI Rathbone Place. I just knew it was the job for me and I have never looked back since.
HAS MENTORSHIP PLAYED A ROLE IN YOUR CAREER AND TO WHAT EXTENT?
I was lucky enough to assist a few great editors who advised and encouraged me forward to becoming an editor. At the BBC I worked on great productions like The Singing Detective and Monocled Mutineer with great editors Tariq Anwar, Robin Sales, Mark Day and Dan Rae. It's a tough industry so having people supporting me has been a valuable part of my career.
WHAT HAS BEEN THE GREATEST CHALLENGE YOU HAVE HAD TO OVERCOME TO GET TO WHERE YOU ARE NOW?
I moved from assisting to editing in my 20's which is quite young to be a Head of Department I cut many short films for expenses only and went to many interviews before I was given my break as an editor. Looking back I see this was an important period in my life honing my skills as an editor and my interview technique.
ARE THERE ANY WOMEN WHO YOU PARTICULARLY LOOK UP TO OR WHOSE WORK YOU HAVE BEEN INFLUENCED BY?
In editing there have been many great female editors but two that stand out are Ann V Coats and Thelma Schoonmaker whose work I hugely admire.
WHAT ADVICE WOULD YOU GIVE TO YOUR YOUNGER SELF?
To have confidence in my abilities and speak out.  
IS THERE ANYTHING THAT WOULD MAKE YOUR JOB/ GETTING WORK EASIER?
Longer schedules... well I would say that wouldn't I?
THE TIME'S UP MOVEMENT IS NOW IN ITS SECOND YEAR. HAVE YOU NOTICED ANY CHANGES SINCE IT STARTED?
Definitely it's given a voice to women and called out unacceptable behaviour wielded by powerful people.  There is still a long way to go to full equality.
WHAT ARE THE ESSENTIALS THAT YOU ALWAYS TAKE ONSET WITH YOU?
In my case an edit room. A water bottle and pictures/flowers to make the place more homely as I know I will be spending many hours in the room.
WHAT HAS BEEN ONE OF YOUR GREATEST SUCCESSES SO FAR?
Success can be measured in awards which is a wonderful thing, my BAFTA for Mo is one of the most special nights of my life. However only the editor and members of the crew know what was shot and how difficult it was to make the story work. My greatest successes are the films I really struggled to make work.
COULD YOU TELL US ABOUT YOUR FUTURE PROJECTS?
I hope to continue my collaboration with Roger Michell early next year.
BEHIND THE SCENES PASSION OUTSIDE OF WORK
Cycling tours and cycling in general. I love the space and changing landscapes possibly due to the close up computer work I do daily.
WHAT IS YOUR FAVOURITE QUOTE OR MANTRA?
"You have to keep banging away at something until you get it to work. I think women are maybe better at that"  Thelma Schoonmaker