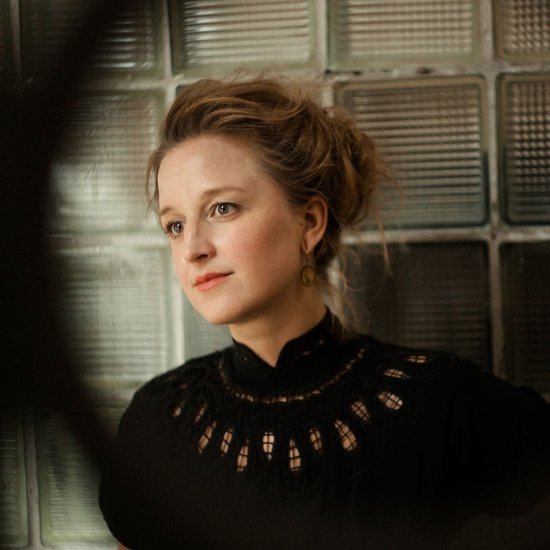 View Julia Shuvchinskaya's Primetime Profile
Julia is known for her films Pina, Can You Bear Me, Jeu De Fille and Light.
Julia Shuvchinskaya
Director
Expectation kills the excitement and freshness of things that happen around you. Try to stay in the present moment. That's very important.

WHERE ARE YOU BASED AND HOW DOES THIS PLAY INTO THE WORK THAT YOU DO?

At the moment I'm moving constantly between Yalta, Crimea, and Moscow, Russia.For the past 12 years, I've been a nomad - living in the UK, Germany, Poland, Thailand, Spain a bit, South America. Morocco, and some other places. I love travelling. It is very inspiring: I've heard so many stories and I have seen so many faces, and I've been into so many different situations, all thpse experiences helps me a lot with my work as a director. I am a cinematographer by my first education, but I do this less lately. Also, I produce and write, this takes a lot of my time. I am a creative producer on a feature project at the moment, and a producer and co-director of a project, which is about abuse. It was just a video at the beginning but now it's turning out to be a big project. It's very fearless and honest. 

Moscow is the centre of the Universe. There is Moscow and there is Russia, these two are very different. Do not confuse them. If you have been anywhere in Russia, you'll know what I mean. I can't say that I like living there, but it definitely is a great place to do things, work, build a career, because everybody is connected and it's easy to find who you want and what you need fast. But since we are turning online, I don't think the exact location matters as much nowadays. As I am spending most of the time in Yalta this year, I am falling in love with Crimea more and more every day. Mountains teach me to remember how small my problems are and short my life is. The sea teaches me to look into myself more often and more consciously. I am writing a feature here and finishing a documentary short. It's very calm and slow here comparing to Moscow and perfect for concentrating on work. 

What inspired me... Maybe it's an age thing or maybe I've been travelling too much. At the moment I'm super interested in Russian folk culture (in any folklore, to be honest, I am planning a project in Italy also), in my roots. I want to find a way how to transfer wisdom from the folktales to the audience of today. A unique form that is digestible for modern people, is cool and up-to-date visually. I'm writing a feature fairy tale for grown-ups, with a lot of mythology hidden inside. I'm looking at the storyboard right now, it is a giant thing, that grows constantly on my wall. I will tell you more next time!


WHAT INSPIRED YOU TO BECOME A DIRECTOR?

The Universe. I was working as a photographer and DP for many many years, and then it just stopped being enough. It didn't satisfy me anymore. I was choosing between architecture and directing. I didn't know which way to go, so my friends offered me to attend to a super interesting film history course. On the web site of the school, there was a competition announced, the winner gets a grant to study directing. Deadline is 3 days, perfect! It was very exciting, I made my first short film. I didn't expect to win. But I did. By accident, kind of, but I think there are no accidents, everything is a happy coincidence. The job of my dreams has always been the one that would combine all of the things that I like to do: drawing, sewing, making decorations, inventing things, filming, travelling, communicating with people. So this is super great, and, apparently, it's called directing.

My life has changed a lot since then. I'm becoming even more of a happy person, even though I am a very happy person.


HAS MENTORSHIP PLAYED A ROLE IN YOUR CAREER AND TO WHAT EXTENT?

My curiosity, life, my love for adventures and beauty have always been my mentors. I had human mentors in my studies at the BBDO Wordshop Academy, where I learned directing. They gave me some great tools and a new perspective on life (I am very thankful!) and let me free into the wilderness of practice. I'm very easily excited and I like to follow that feeling and see where it leads me.

I have been a mentor myself - I teach. For 5 years I've been working with kids and teenagers teaching filmmaking in different art-residences. Also, I have a performative experimental workshop. I'm looking after a couple of students for about 4 to 5 years now, and this is very exciting, they are my teachers, as a matter of fact.


WHAT HAS BEEN THE GREATEST CHALLENGE YOU HAVE HAD TO OVERCOME TO GET TO WHERE YOU ARE NOW?

Well, I was born, I survived, I'm pretty healthy, even though I have been in many weird situations. Challenge? The biggest challenge is to trust the Universe. You know you could call it the God or Universe or whatever feels right. I'm a Buddhist. You have to trust it, otherwise, you will die of frustration in the darkest corner of you room. All the voices say that no, everything is so bad, nothing is going to happen, and you are not going achieve it, your idea is stupid, you don't have money, you are too fat, too ugly, blond, too young, too old, too pretty, to smart, too stupid...

But I don't care, I just go. Even if I care, I still go. It is my life and only I can live it. Plus I'm not a big fan of darkness. I know that if I truly believe in something, it will work. Russia teaches to be a tough little tank. Otherwise how a self-made director screens a no-budget film at the Venice Festival? 
Trust. Go. Do. 
Learning to overcome those difficulties is the main challenge.


ARE THERE ANY WOMEN WHO YOU PARTICULARLY LOOK UP TO OR WHOSE WORK YOU HAVE BEEN INFLUENCED BY?

My granny. She does yoga for more than 30 years, she lives in the UK, that's another part of my biography. She is very inspiring. She really does not care what people think of her. Almost 80, but she could do splits in the middle of the street and say, well I just felt like it. Or starts speaking Japanese to a headteacher of the school where she works as a cleaner sometimes. She is great.

WHAT ADVICE WOULD YOU GIVE TO YOURSELF WHEN STARTING OUT?

Think less, do more. Do your best. I tend to think that I'm not good enough or that I don't know enough. It's all fears, that have very little to do with reality. I know more than enough, I am perfect the way I am. I just need to be a little bit braver every day. Ask for help. Accept support. Be tuly thankful. Be honest with yourself. Now get your ass up, go rock this planet!


IS THERE ANYTHING THAT WOULD MAKE YOUR JOB/ GETTING WORK EASIER?

Yes. At the moment I am looking for an professional to represent me as a director, so if you are a great agent, don't miss the opportunity, I will be very happy to meet you. I'm communicating with some agencies, we don't have too many that work with directors in advertising. I don't know Russian agencies, that represent directors in the film industry, so I have some contacts in Germany. When I will get help with promoting myself, searching for jobs, making sure that my rights are fulfilled you know, and everybody respects them. This will definitely make my job easier. And doing one thing at a time. Directing or cinematography or producing, I tend to do many things at the same time. I would enjoy just directing, nothing else. It's a dream come true - I've never done that.

THE TIME'S UP MOVEMENT IS NOW IN ITS SECOND YEAR. HAVE YOU NOTICED ANY CHANGES SINCE IT STARTED?

To be honest, I am not familiar with the movement. I will check it out.


WHAT ARE THE ESSENTIALS THAT YOU TAKE TO WORK WITH YOU?

I always have a storyboard and a script with my remarks, if I'm directing. I love doing storyboards, it's one of my favourite parts of preparation. Headphones (!) Always headphones, because if I need to think about something, I need to block all the sounds, I can't concentrate in a noisy space. OK, I do have some tiny little "friends", that stay next to my working table. Moomins, Buddha, there is a pony, there is a very handsome guy from some Russian fairytale, there are a big nut and a wolf. Some of them do go to work with me but don't tell anybody.


WHAT HAS BEEN ONE OF YOUR GREATEST SUCCESSES SO FAR?


My greatest success... Well, directing-wise, I think it was my screening at the 76 Venice Film Festival. It was a very interesting process of how I ended up there. My film "Game" was selected by the Pigneto Film Festival, it's a young festival in Rome. They chose 5 directors from all over the world, and I was amongst them. Two girls and three guys, we were to come to Rome, get inspired by the place and make a film. We had 6 days, a tutor, four actors, a lot of pizzas, and a couple of very badly educated assistants (well they were lovely guys but they didn't know how to do anything, so I had to show them how to hold the boom) each. We had to make a film on the topic that was revealed on the first day of the festival.

So I've won this competition. My first trophy! I give good results in projects where time and other resources are very limited, that's proven many time. I'm very proud of the work that I did. My personal goal was to find a feeling that reflects "My Pigneto", to find a visual form for it, that reflects the vibe of the area, and to combine some of my previous experiments in one film. I wish I had more recourses then, it's a no-budget project. Food, assistants and actors were kindy provided by organisers. So my work "Pina" is the winner of the festival, Best Actor, My Movies Audience Award. Then was the 76th Venice Festival in September. Very exciting because it's the oldest film festival and not many can say "I did a no-budget film in 6 days and it was screened in Venice".

I can and I am proud of it.


COULD YOU TELL US ABOUT YOUR UPCOMING PROJECTS?

At the moment, I'm working on a project called the "Salt of Tears". It is video-performance and an anti-violence project. I hope it will spread out because the main goal is to build a safe space for women, maybe not only women, to talk about violence. Because some topics you don't usually talk about but, when somebody starts, you find out that millions and millions around you say 'yeah and that happened to me and yes I know that'. So we are trying to build kind of a platform, a community around this project. We already did several screenings in different cities and we want to do screenings in different languages, online and offline, there is a lot of work! So, yes, the Salt of Tears Project, check it out!
I am writing my first feature, a very touching story about imagination, isolation, parents and friendship. It's based on a french comic book "Tout Seul" by Christophe Chaboute. But there is not much left from the original – the script went through many transformations in the past 6 years. But I feel that finally the story is almost ready to be presented to the World. Especially with all this pandemic, the topic of isolation has been re-invented somehow.  The guy stays isolated in a lighthouse for more than 40 years. He collects rubbish and different garbage from the sea and makes a Magic Music Machine out of it. Ecology is one of the topics I work with. And recycling people's waste, into something beautiful, like music is an idea that is very dear to me. This is not in the book. As well as the fact, that the sea and the lighthouse are only in his imagination…
I am editing a very beautiful documentary "Weld Queendom". It's a fashion film about welding, so great. Hope to release it before summer. Other projects... I'm very excited about my recent fashion film "My Venus", it's my thoughts, my visual thoughts about femininity, I put it like this. A cheerleader with roller skates like a Barbie, two by two, she is in a show room of vintage furniture, and there is a big kicker, which is 100 years old. So she is kind of above those men, boys, little characters. She plays with them, flirts with the camera, looks childish and sexy. If you find her too cruel to those figures- just remember that she is there to support them, and she knows better how to – she has been doing that forever. A goddess... It turned out very beautiful.  I want to go more into fashion, this direction feels right.

As I recently looked through my projects, I realised that 90% of them are about women. I somehow didn't notice that before.


WHAT IS YOUR BEHIND THE SCENES PASSION OUTSIDE OF WORK?

Well, my hobby is my work, and my work is my hobby. My latest irresponsible ongoing project is Botanic Universe. I freeze flowers and take photos of them with my iPhone while the ice is melting. It's unpredictable, no mistakes are possible because there are no goals, and the process is irreversible. Amazing. Surprisingly it got very good feedback and soon I will have prints available for sale. And I am developing some ideas on how to enrich this project. Soon! I want to work on the edge of Botanics, science and art. I want to find a way there. I am into psychology, coaching and different self-upgrading techniques. Yoga, travelling and walking in cities and in the mountains for miles makes me feel very happy. I am learning to sing, it's very scary but very exciting.  I have a really cool one-button old kodak, and since I studied cinematography at university, I know how to print by hand and I love that. I move too much around countries and cities, I don't have my own studio - this is my dream, to shoot and print in the same location.

WHAT IS YOUR FAVOURITE QUOTE OR MANTRA?

Don't expect anything and be braver than you think. It's something that I try to think about every day. Expectations kill the excitement and freshness of things that happen around you. Stay in the present moment, that's where the happiness is.