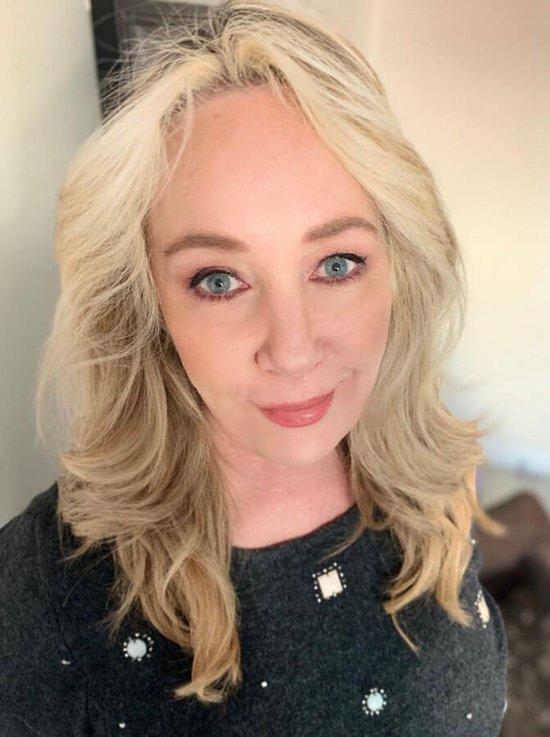 View Jules Chapman's Primetime Profile
Jules is known for her work on Medinah, the upcoming Dodger on BBC and Kandahar. Jules is repped by Lucy Price at Loop Talent.
Jules Chapman
Hair & Makeup Designer
I don't have one success, I count many successes. Each project, each new experience. The people I meet, the places I've been too. The insightful conversations, a new technique, a problem solved or solution found. There are all levels of success in my world.

WHERE ARE YOU BASED AND HOW DOES THIS PLAY INTO THE WORK THAT YOU DO?

I'm happily based in West London. The last twelve months I worked 6 months in Manchester, 4 months in Saudi Arabia and I'm currently working in Glasgow, I've been very lucky. My career has brought me a great deal of travel which I think is a wonderful part of my work. I've discovered you can be based anywhere and find work.


WHAT INSPIRED YOU TO BECOME A HAIR AND MAKEUP DESIGNER?

My career has been a progression from my early years working as a hairdresser/beautician then into makeup studies for Film and TV. Discovering from a young age the characters that can be created using makeup and hairstyling; competing in hairdressing competitions was my first taste of this. Meeting talented artists along the way inspired me to continue and still does today.


HAS MENTORSHIP PLAYED A ROLE IN YOUR CAREER AND TO WHAT EXTENT?

Mentorship both ways plays a huge part. From the talented artists I've been fortunate to work with or admire from afar to the younger artists that I've encouraged and nurtured along the way. You know, paying it forward!


WHAT HAS BEEN THE GREATEST CHALLENGE YOU HAVE HAD TO OVERCOME TO GET TO WHERE YOU ARE NOW?

The greatest challenge has been for me and I imagine for many parents in this industry is being away from my children for long periods of time. The hours we work and the away jobs we don't take when our kids are young. My two are young adults now and love that I love my job and appreciate the travel they've both had and the people they've met along the way.


ARE THERE ANY WOMEN WHO YOU PARTICULARLY LOOK UP TO OR WHOSE WORK YOU HAVE BEEN INFLUENCED BY?

There are many women I admire and have influenced me. We can find heroes in every department on a film set. And those sporting heroes and humanitarians. Women who serve in the medical and military service. Women with great strength, determination, perseverance and human kindness. I'd be here typing for hours if you'd like a list. I can't name a few, there are far too many.


WHAT ADVICE WOULD YOU GIVE TO YOURSELF WHEN STARTING OUT?

Dream big, trust the process, enjoy the journey and listen.


IS THERE ANYTHING THAT WOULD MAKE YOUR JOB/ GETTING WORK EASIER?

What makes my job easier is the teams I work with. Surrounding myself with happy, talented folk with a positive attitude makes a great difference to any project. It's a priority.


THE TIME'S UP MOVEMENT IS NOW IN ITS FIFTH YEAR. HAVE YOU NOTICED ANY CHANGES SINCE IT STARTED?

I've definitely noticed that all the productions I've worked on over the last few years educate and inform all cast and crew on workplace behaviour and what to do and who can help if needed.


WHAT ARE THE ESSENTIALS THAT YOU TAKE TO WORK WITH YOU?

As corny as this will sound, attitude is everything so bring a good one with you. Oh and a good mobile phone and internet connection haha.


WHAT HAS BEEN ONE OF YOUR GREATEST SUCCESSES SO FAR?

I don't have one success, I count many successes. Each project, each new experience. The people I meet, the places I've been too. The insightful conversations, a new technique, a problem solved or solution found. There are all levels of success in my world.


THE LAST COUPLE OF YEARS HAVE CHANGED THE WORLD AND OUR INDUSTRY AS WE KNOW IT - DID YOU DISCOVER SOMETHING ABOUT YOURSELF OR TAKE UP A NEW HOBBY THAT BROUGHT YOU SOME JOY?

I guess I found myself to be resilient and to be so damned determined to keep positive and trust that all will be well. And it is! I read inspirational books and watch motivational programs if I sense dark clouds ahead.


WHAT IS YOUR BEHIND THE SCENES PASSION OUTSIDE OF WORK?

Road trips! I love them, there is so much to see in the UK. I've got friends dotted all over and I often head off on long drives to see them and their village, town, city etc. I've always loved exploring.


TELL US SOMETHING ABOUT YOURSELF THAT MANY PEOPLE MAY NOT KNOW.

I learnt to read and write Russian in the mid nineties. I guess not that many people know that and sadly I'm quite rusty at this now as I don't get to use it and you know the old saying. "Use it or lose it!"


WHAT IS YOUR FAVOURITE QUOTE OR MANTRA?

If you are not willing to risk the unusual, you will have to settle for the ordinary! ~ Jim Rohn


IS THERE SOMETHING YOU LEARNT ON KANDAHAR AND DODGER THAT YOU'LL TAKE WITH YOU ON FUTURE PROJECTS?

Every project is a teacher. I come away from each and every job with new experience. Kandahar was in Saudi Arabia. The culture, the landscape, the languages, the history etc. We were filmmaking pioneers there. We were given a wonderful opportunity to work with the locals and we embraced this and I know the cast and crew on that project will remember it with great fondness. Dodger was a laugh a minute for the most! The cast on this project were wonderful and very very funny. It's great to be on a project when the crew are laughing at the onset antics. I loved Oliver Twist book and film and was so thrilled to be working on this. Each episode has a historical event in it. Period work is a particular favorite of mine. I enjoy the research involved and the education I receive with every script.