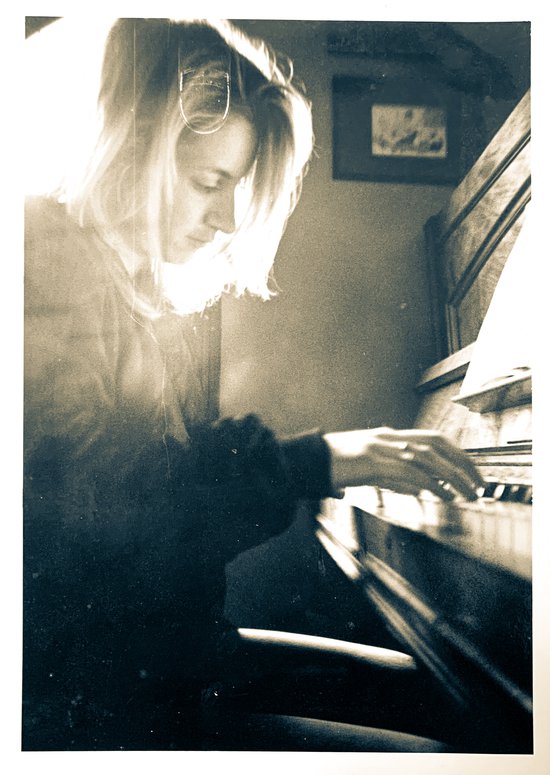 View Hutch Demouilpied's Primetime Profile
Hutch is known for her work on the multi BAFTA-winning Limbo, The Levelling, A Deal With The Universe, Mary Queen Of Scots and many more.
Hutch Demouilpied
Composer
I find being by the sea very inspiring for composing

WHERE ARE YOU BASED AND HOW DOES THIS PLAY INTO THE WORK THAT YOU DO?

I am currently based in St Leonards-on-Sea UK. I find being by the sea very inspiring for composing and still close enough to London. I also perform here and collaborate with musicians who have worked on my scores and projects.


WHAT INSPIRED YOU TO BECOME A COMPOSER?

I was inspired by my grandmother who wrote piano compositions and she used to ask me what they sounded like, as she was deaf by the time I was born. I got into film score composition after I went to the Berlinale Talent Campus and met film directors who I started working with. I have always loved film, so the opportunity to score to picture is so fantastic and extremely inspiring.


HAS MENTORSHIP PLAYED A ROLE IN YOUR CAREER AND TO WHAT EXTENT?

As a musician, I played and toured with Pee Wee Ellis and I learnt so much about the constant of learning your craft, staying humble and having tenacity.


WHAT HAS BEEN THE GREATEST CHALLENGE YOU HAVE HAD TO OVERCOME TO GET TO WHERE YOU ARE NOW?

Balancing life and keeping going and believing in the work.


ARE THERE ANY WOMEN WHO YOU PARTICULARLY LOOK UP TO OR WHOSE WORK YOU HAVE BEEN INFLUENCED BY?

I really like the film scores of Hilda Guðnadóttir and Mica Levi.


WHAT ADVICE WOULD YOU GIVE TO YOURSELF WHEN STARTING OUT?

Keep on keeping on.


IS THERE ANYTHING THAT WOULD MAKE YOUR JOB/ GETTING WORK EASIER?

I think having an agent could help and I have recently made some connections, so it will be interesting to see how that plays out.


THE TIME'S UP MOVEMENT IS NOW IN ITS FOURTH YEAR. HAVE YOU NOTICED ANY CHANGES SINCE IT STARTED?

There seems to be opportunities opening up for women composers and I am hearing about conversations in the film and TV business about supporting diversity.


Amir El-Masry in Limbo by Ben Sharrock


WHAT HAS BEEN ONE OF YOUR GREATEST SUCCESSES SO FAR?

I think being involved with my latest feature Limbo, which has received a lot of positive feedback and good reviews and working on the score taught me more about my creative process and composing.


COULD YOU TELL US HOW YOU ARE KEEPING BUSY DURING LOCKDOWN - HAVE YOU DISCOVERED SOMETHING NEW THAT IS BRINGING YOU JOY?

I have been very fortunate to be working on a score for an animation through lockdown. A new joy is daily working out and yoga/pilates.


WHAT IS YOUR BEHIND THE SCENES PASSION OUTSIDE OF WORK?

Long walks with the dog at low tide and in the countryside and writing surreal slipstream stories.


WHAT IS YOUR FAVOURITE QUOTE OR MANTRA?

A Ray Bradbury quote:
'Don't worry about things, don't push, just do your work and you'll survive. The most important thing is; to have a ball, to be joyful, to be loving and to be explosive out of that comes everything and you'll grow.'


Limbo is now available to watch on Mubi.