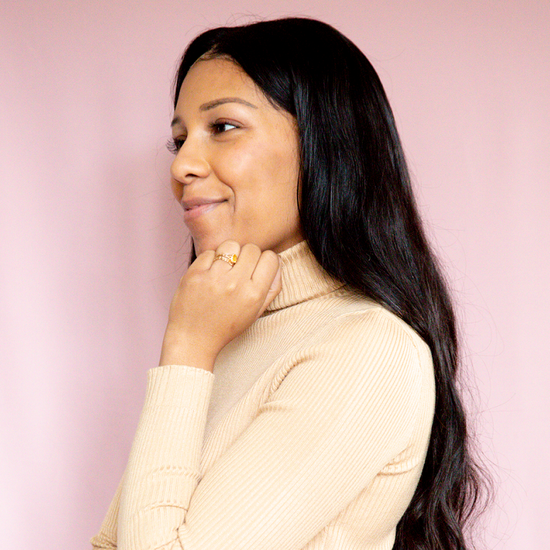 Heather is known for her work on Dreaming Whilst Black, Hoard, and the upcoming musical series, Jungle, for Amazon Studios. She is represented by Alastair Lindsey-Renton & Helen Clarkson at Curtis Brown.
Heather Basten CDG CSA
Casting Director
Once I experienced casting I never wanted to look back.


WHERE ARE YOU BASED AND HOW DOES THIS PLAY INTO THE WORK THAT YOU DO?

My casting studio is in Hackney Wick, East London. I have turned my studio into a green oasis, like a home away from home - because I spend so much time there. Hopefully it helps actors feel at ease before and during an audition, as the studio aims to be very calming and welcoming.

WHAT INSPIRED YOU TO BECOME A CASTING DIRECTOR?

I have been fascinated by actors since I can remember, however I did not know there was a career where someone would creatively place the actors in their roles. I think I fell into the career through my curious nature to ask questions to everyone and anyone about what they did and how they did it. Once I experienced casting I never wanted to look back.

HAS MENTORSHIP PLAYED A ROLE IN YOUR CAREER AND TO WHAT EXTENT?

I have worked my way up over many years, working for some of the top UK casting directors, and they have all in a sense mentored and taught me things. Jeremy Zimmermann (Hellboy) will always have a special place in my heart for taking me on with no experience and teaching me the foundations of casting. He really helped me to flourish, and so I will be forever grateful to him for that.


WHAT HAS BEEN THE GREATEST CHALLENGE YOU HAVE HAD TO OVERCOME TO GET TO WHERE YOU ARE NOW?

Starting out as a casting assistant, I had to work two other jobs to keep myself afloat because of the freelance nature of the job. I would work in a school, and then weekends I would work retail whilst waiting for the casting assistant calls to come in. It was incredibly tough and testing at times because much like actors, you need to be available in order to do the work and do it well. I think I can say it has paid off and I am very grateful to be working as a casting director.

ARE THERE ANY WOMEN WHO YOU PARTICULARLY LOOK UP TO OR WHOSE WORK YOU HAVE BEEN INFLUENCED BY?

I look up to my mother who had a resilient work ethic, even through the tough times. I would say I am influenced by visionary casting director's like Jennifer Venditti (Euphoria) and Kim Williams (I am inspired in particular by her journey from casting some of our greatest films, to becoming an Exec at Disney). I was recently gifted Venditti's A24 book called 'Can I Ask You A Question?' by ANOTHER visionary, Adjani Salmon (Dreaming Whilst Black). It is beautiful and rare to see such intricate casting work detailed in a book.


WHAT ADVICE WOULD YOU GIVE TO YOURSELF WHEN STARTING OUT?

My advice to myself starting out: The times when you are making endless teas and coffee is of the utmost importance. Use that valuable time whilst the kettle is boiling to listen and learn.


IS THERE ANYTHING THAT WOULD MAKE YOUR JOB/ GETTING WORK EASIER?

More time would be nice. But time is just a luxury many of us cannot dictate. Some of my best work has been produced under an immense amount of pressure and time constraints.


THE TIME'S UP MOVEMENT IS NOW IN ITS FIFTH YEAR. HAVE YOU NOTICED ANY CHANGES SINCE IT STARTED?

I think there is a consciousness and awareness about safety in the air that feels more organic now. There is still a long way to go, and as with any movement, it is important it always stays at the forefront of people's mind (and not just when events in our society may magnify the movement).


WHAT ARE THE ESSENTIALS THAT YOU TAKE TO WORK WITH YOU?

A selection of my casting essentials are a good old fashioned REAL calculator. Not on my phone. Measuring tape. Highlighters. And most obviously my camera and lighting kit! I also never travel to a casting without an extension lead. You don't want to be forced to use a certain wall / backdrop because the venue does not have one. 


WHAT HAS BEEN ONE OF YOUR GREATEST SUCCESSES SO FAR?

Greatest successes...2021-22 has been a wonderful year for 'recognition' for me, and I am incredibly grateful. I was nominated for a Casting Society of America Award, then made a Film London Lodestar, Screen Star of Tomorrow, a BAFTA Breakthrough Artist and then signed with my wonderful agents. It is wonderful because when I started out in this business, there was almost nothing in place to recognise the hard work and creativity of a casting director. I am incredibly proud of some unique films I have cast recently. HOARD from director Luna Carmoon gets a special mention, it has a brilliant clash of worlds with a cast of Emmy nominees, BAFTA winners, streetcast faces and more. I am also very proud of THE ORIGIN, the sophomore feature from UK producer Oliver Kassman (Saint Maud), and DASHCAM (Directed by Rob Savage).


THE LAST COUPLE OF YEARS HAVE CHANGED THE WORLD AND OUR INDUSTRY AS WE KNOW IT - DID YOU DISCOVER SOMETHING ABOUT YOURSELF OR TAKE UP A NEW HOBBY THAT BROUGHT YOU SOME JOY?

I have 2 kids both under 4 years old. That is enough for me. They are a combination of a hobby AND a joy.


WHAT IS YOUR BEHIND THE SCENES PASSION OUTSIDE OF WORK?

I used to be a classical and electronic violinist for various artists and groups WAY before casting. I thought at one point I would be a composer for film. So I am glad my music skills were useful for casting the upcoming Amazon musical JUNGLE.


WHAT IS YOUR FAVOURITE QUOTE OR MANTRA?

My favourite quote is something said by director Koby Adom (Noughts and Crosses)…' You should never leave a scene the same way you entered it'... how amazing is that right?


IS THERE SOMETHING YOU LEARNT ON BIRCHANGER GREEN/JUNGLE THAT YOU'LL TAKE WITH YOU ON FUTURE PROJECTS?

I think working on projects where production really champion and trust your casting process, brings out the best for the film or TV show. I learnt that on both of these projects. Michelle Stein (Producer) and Moin Hussain (Writer/Director) of BIRCHANGER GREEN were incredibly engaged in the casting, and we had a very honest and open approach to the process. It means you come out of a project knowing it is the best it can possibly be, no matter what happens next. The same goes for the casting journey of JUNGLE. If I can try my best to create this positive process for all my projects, I will be a very happy casting director.