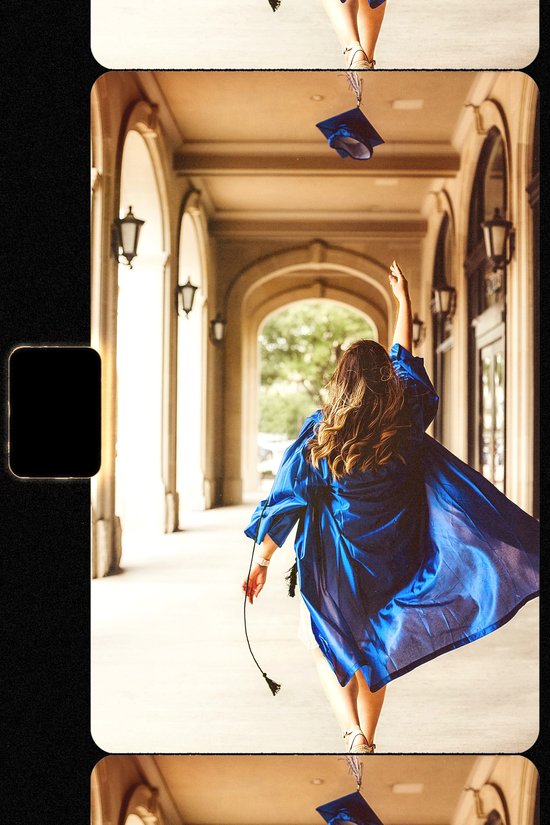 Photo Credit: Tai S, edited by Victoria Emslie
Graduate Showcase 2023
Championing Up And Coming Talent In Our Industry
Our Graduate Showcase is back for its fourth consecutive year! At a unique moment in our Industry's history, we want to celebrate some of the best up-and-coming talent adding their voices to the rich tapestry of those who have come before them.
All of those listed below have either been shortlisted or nominated for a Yugo BAFTA Award or Student Academy Award, are RTS Student Award and Grierson Award winners & nominees, Cinéfonation winners & nominees or have had their film screened at a BAFTA or Academy accredited film festival, or have been selected for one of our Industry friends' programmes.

Now is the time to champion our graduate voices: here they are. Share their work, sign them, hire them.


Happy Graduation!

---
---

MARIA TOMAZOU - The Tornado Outside


---
---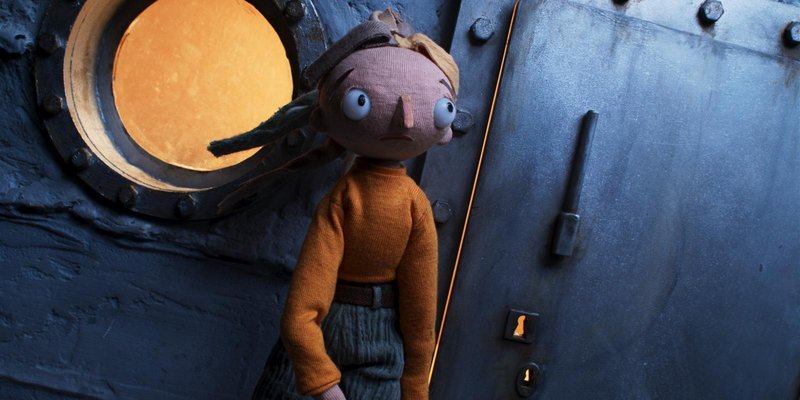 Anna lives in a perfect house, but living on the edge of a tornado can be difficult. When she ventures outside, she is forced to face the chaos that she usually hides away from.

---

Maria Tomazou is an animation director born in Cyprus, based in the UK. With a background in illustration and animation she recently graduated from The National Film and Television School studying an MA on Directing Animation. Maria is specialising in stop-motion animation and is interested in capturing characters' emotional journeys. She is interested in visual storytelling with limited dialogue. She tackles themes of home, perfectionism, perspective and questions about life and existence! 

"Life has its ups and downs and it can feel very chaotic sometimes. Many things that happen in our lives are very random and we can never truly control every aspect of it, and I find that scary! I wanted to make a film about a girl that is being forced to face this fear of living a full life, so if someone in the audience that feels the same way can feel less alone"

Festivals, Nominations and Awards:

Shortlisted for the 2023 Yugo BAFTA Student Awards

Watch the trailer here.


---

Follow Maria on Instagram: @maria_tomazou

Maria is currently seeking representation while she develops an animated series of adventures!


---
---

MIA HARVEY - With Woman


---
---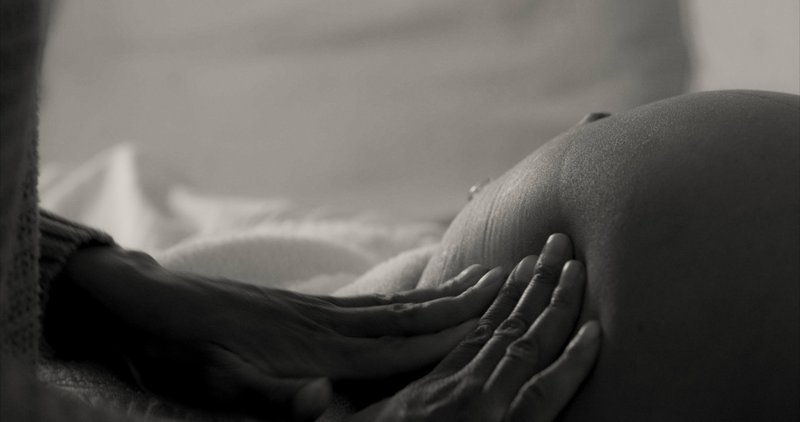 The long-established tradition of Black home-birth midwifery has been outlawed in the State of Illinois. At the same time, Black women suffer massively disproportionate maternal mortality in US hospital settings. 'With Woman' follows Star, a Black, direct-entry midwife, who has taken up the cause of providing Black women with home-births. Star guides Raven through her last month of her pregnancy, from prenatal visits to the astonishingly intimate and agonisingly perilous experience of her birth on the kitchen floor. Felony charges and being separated from her four children are at risk for Star if there is a poor outcome for mother or baby. Through intimate observational black and white footage, the film documents an act of both defiance and radical self-empowerment by Black women—mothers and midwives—in a country hostile to their existence.

---

Mia Harvey is a British documentary director, producer, and cinematographer. She recently graduated from the National Film and Television School, where her graduation film With Woman was shortlisted for the 2023 Yugo Student BAFTA awards and 2023 Grierson Awards.
Mia's directorial work aims to explore the joys and pains of everyday human life through a racial, gendered, and social lens. Using intimate observational camera work, her films reveal the delicate, internal world of her contributors.
As a producer, she has worked on various documentaries for BBC, Channel 4, and Sky Documentaries. Her works include the BAFTA-nominated Black Power: A British Story of Resistance, which was executive produced by Sir Steve McQueen and James Rogan, and A Paedophile in My Family: Surviving Dad, which was shortlisted in two Grierson categories. She was also selected for the Sheffield Doc Fest UK Broadcast Production Talent 2021 and the Banijay UK Emerging Talent Bursary 2023.
Currently, Mia is developing her first feature documentary based on her graduation film With Woman. She won the BBC Storyville Early Development Pitch at Sheffield Doc Fest 2023 for the project. The film serves as a follow-up to her graduation film and will explore the topic in greater depth.

"I was inspired to tell this story after hearing my grandmother talk about the community midwives in Barbados. She would tell me stories about the women who delivered babies in the community and the traditions that were passed down from generation to generation. This led me to consider my own birthing preferences and the risks that I could encounter in the current medical system.
The shockingly high maternal mortality rates for Black women had been widely documented however I wanted to showcase how the Black community, especially Black women, have come together to fight back and improve healthcare disparities. I feel that our community deserves stories of strength, especially stories from a female lens."


Festivals, Nominations and Awards:

Shortlisted for the 2023 Yugo BAFTA Student Awards
Shortlisted for 2023 Grierson Awards

Watch the trailer here.


---

Follow Mia on Instagram: @bymiaharvey
Follow Mia on Twitter: @bymiaharvey
Mia is currently seeking representation.


---
---

MICHELLE TANG - The Twins


---
---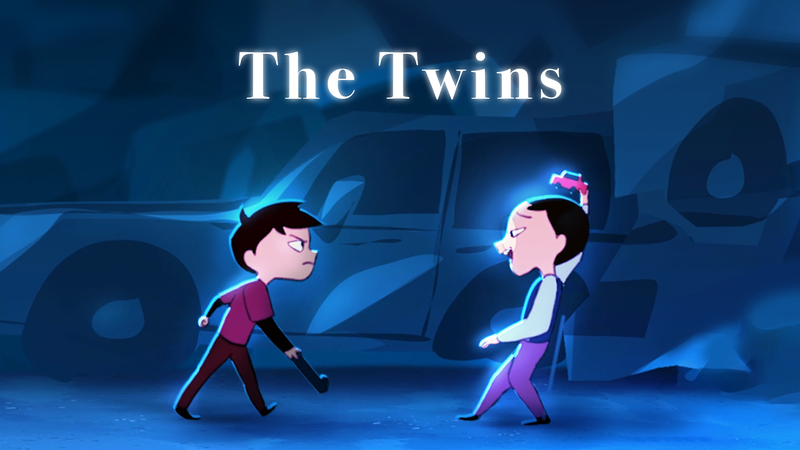 Twins Lake and Lucas hate each others' guts. Lucas is the popular one, and Lake is always bullied. One day after school, their sibling rivalry gets out of hand. Inside an abandoned junkyard, they get into an argument over Lake's toy car. As Lucas taunts Lake, he walks into a road and gets hit by a speeding car. Lake drags his brother's body across the sidewalk. The next morning at school, Lake dresses up as Lucas and steals his identity.

---

Michelle Tang is a recent graduate from CalArts Character Animation with an emphasis in storyboarding. She is Chinese American and from Cupertino, California. In her time at CalArts, she has made "The Twins" and her most recent thesis film "The Borrower's Hypnotist". She previously worked as a freelance storyboard revisionist on a feature at Flying Bark Productions and a storyboard artist intern at Illumination. In her free time, she loves to crochet and read fiction novels. She is currently represented by The Gotham Group.

"Growing up, I was always drawing. I was considered the "artist" of every grade. However, being from the Bay Area, everyone around me were computer engineers or in the STEM fields. Thus, I knew I wanted to do something different––I wanted to go into the arts. One day I stumbled upon Glen Keane's short film, "Duet", on Youtube. It was eye-opening to see hand- drawn techniques translated into moving animation. After watching Walt Disney's "Frozen", I knew I wanted to pursue a career in animation. The years following, I attended Academy of Art's Precollege Program, CSSSA, the CalArts Character Animation Program, and a summer storyboarding internship at Illumination. Continually inspired by my classmates, my teachers, and self-studying film, I found my true joy in storyboarding. "The Twins" is inspired by my favorite genre of books: psychological thrillers, as well as my own experiences of competition among peers. Looking forward, I'm striving to become a director of movies and series."


Festivals, Nominations and Awards:

Shortlisted for the 2023 Yugo BAFTA Student Awards
Shortlist CalArts Producer's Show 2022
The Paus Premieres Festival
Midwest Sci-Fi Short Film Festival Animation Volda Festival
Animart Festival
Animalcoi Festival
Festival Cartón
Four River Film Festival
7th Chaniartoon 2022 Festival Melrose Film Festival
The Panama Series Festival Flint Youth Film Festival BUT Film Festival

Watch the trailer here.


---

Follow Michelle on Instagram: @txmichh


---
---

NATALIA LUQUE - So They Say


---
---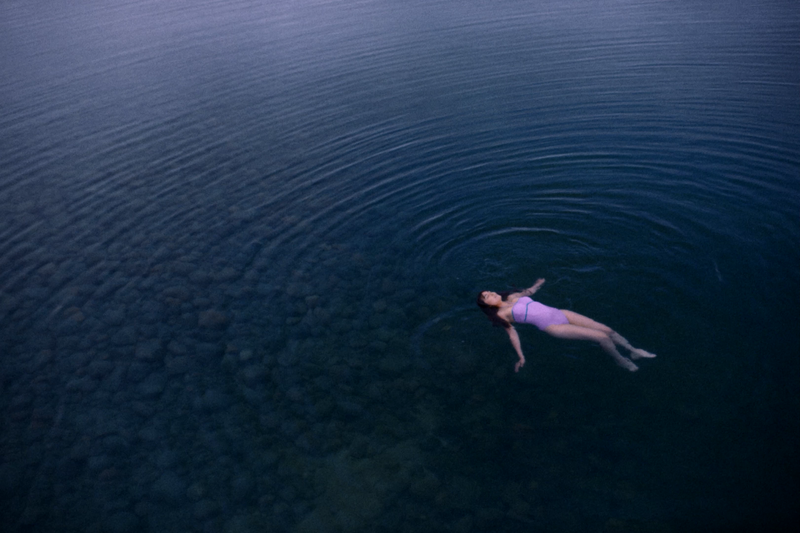 Rumors spread like wildfire in a small Chilean town as an aborted foetus is found floating on the lake. A single mother's morals are put to the test when she discovers the culprit to be a young woman she knows.

---

Natalia Luque is Chilean filmmaker who holds an MFA in Film from Columbia University. Her films - "On My Own" (2019), "The Virgin, The Old Lady, The Journey" (2020), and "So They Say" (2023) - tell stories of women in their working place, tapping into the close relationship between provider and customer to explore ways in which human connection and empathy can be a catalyst for change. She's part of the BAFTA Newcomers program and has received support from different institutions including DGA, IBERMEDIA, and the Chilean Board of the Arts. She is currently developing her first feature film "A Decorous Woman".

"This film about abortion is told through the lens of a typically conservative, somewhat uninformed Chilean woman who must defend a young customer from social condemnation. It is an intergenerational story of sisterhood where instinct overcomes fear."

Festivals, Nominations and Awards:

Palm Springs Shortfest 2023
Shortlisted for the 2023 Yugo BAFTA Student Awards


Watch the trailer here.


---

Follow Natalia on Instagram: @natiluque_b

Natalia is currently seeking representation.


---
---

KLÁRA HOMZOVÁ - I Don't Want To Go Yet


---
---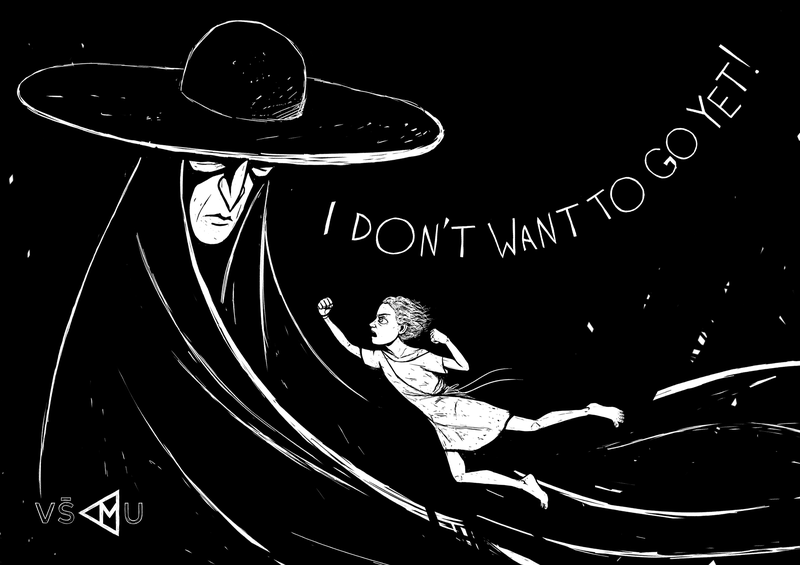 After his unexpected passing at an old hospital, a feisty ghost of a young boy tries everything in its power to escape Death herself and return to his mother and the world as it used to be.

---

Klára is a young animator and short film director based in Bratislava. She's always wanted to tell stories through pictures and animation has become a perfect medium for her to do exactly that. She loves stories, films and fairytales that use the fantastical and the mysterious to explore the human soul. She has a master's degree in animation from The Academy of Performing Arts in Bratislava, which she has finished with her short graduation film 'I don't want to go yet!'. While still at school, she has worked as a storyboard artist and animator on the feature film 'Journey to Yourland (2022)'. Currently she works for a Bratislava based studio as an animator and layout artist and hopes to soon direct her first out of school film. 

"In recent years, with so many things in the world and in my life changing beyond my control, I'm more than ever faced with the fact that things won't always be the way they are now. People in my life will leave or pass on, moments will turn into memories, things that make up my reality might not be there tomorrow. I'm terrified of change and of losing what I have. I don't want to pretend that I know the answer to this fear or grief. I'm not attempting to solve it, avoid it or figure it out, for myself or for others. What I would like to achieve with my film is to give myself and other people a little hope. I want to believe that when the time comes for us to face this fear, we will be able to continue into the new reality and not become like ghosts, stuck in the past."
Festivals, Nominations and Awards:

Zlín Film Festival's 'Zlínsky Pes' Competition
Rimini Cartoon Saloon
Fest Anča
Neum Animated Film Festival
Shortlisted for the 2023 Yugo BAFTA Student Awards

Watch the trailer here.


---

Follow Klára on Instagram: @nari.jackdraw
Klára is currently seeking representation.


---
---

HANNAH RENTON - Gossip


---
---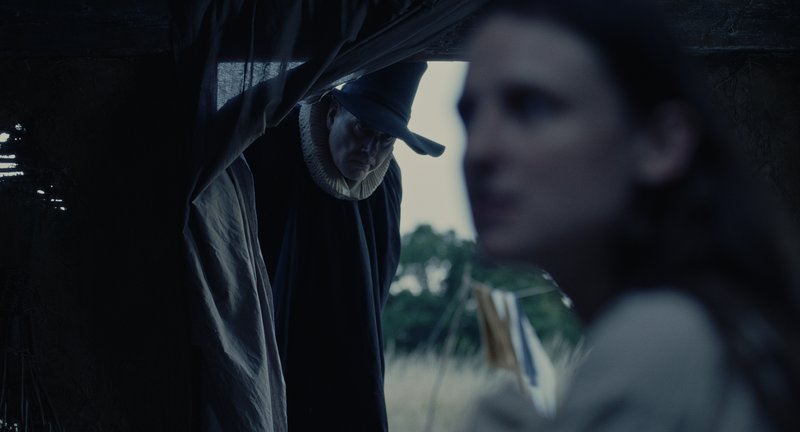 A 16th century tale of community, power and resistance. It tells the untold story of witches as they really were - midwives, healers, women with knowledge and power.

---
Hannah Renton is a writer/director from East London and a graduate of the MA Directing Fiction at the National Film and Television School. She is interested in tender, subversive stories examining care, intimacy and our capacity for resilience.
She holds a BA in Philosophy and Psychology and her first no/low budget shorts screened at BAFTA and Academy Award qualifying festivals. She was then selected as a writer/director on the BFI Network x BAFTA Crew and Encounters Widening the Lens talent development schemes and earned a place at NFTS. There she made three films: SALT WOUNDS, currently on the festival circuit with upcoming screenings at Aesthetica, Romford and Women X Film Festivals; LOVE IS FREE, premiering online at Director's Notes; and her graduation film GOSSIP, a 16th century tale of community, power and resistance, has been shortlisted for a BAFTA Yugo Student Award. 
The feature film she co-wrote BOY MEETS BOY premiered at BFI Flare in 2021 and went on to win the Special Jury Prize at Kiev Molodist International Film Festival and the Alternative Spirit Award (Grand Prize) at Rhode Island International Film Festival.

"With Gossip I wanted to tell a story of solidarity and draw a line between the witch trials and the ongoing struggle for reproductive justice and women's control over their bodies. Naming the film Gossip, a word that changed from meaning friendship to one of denigration and ridicule, highlights the psychological attack as well as the direct violence. The gossip we formed of both professional actors and midwives became not only the heart of the film you see but the entire filmmaking process."

Festivals, Nominations and Awards:

Shortlisted for the 2023 Yugo BAFTA Student Awards

Watch the trailer here.


---

Follow Hannah on Instagram: @hanlaren
Follow Hannah on Twitter: @hanlaren
Hannah is repped by Nicole Schivardi at United Agents.


---
---

SUCHANA SAHA - Priyo Ami (Dear Me)


---
---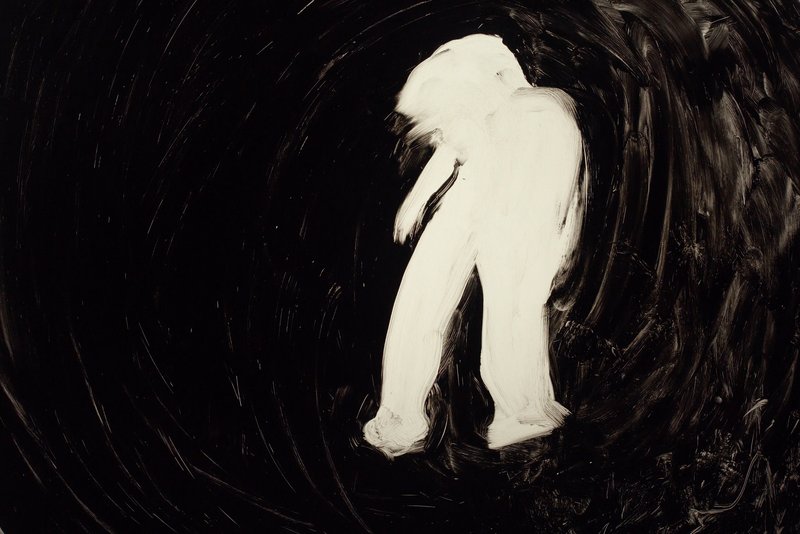 Priyo Ami (Dear Me) is a film about a woman who is in search of herself. She discovers unpleasant truths, childhood traumas and deals with her fragmented reality. It is a journey of discoveries about loneliness, madness and emptiness within herself and how she comes in term with it.

---

Suchana is a filmmaker based in India. She completed her education from SRFTI. Currently she is a freelancer  and has worked with Swiggy, Khatabook, UNDP, Khabar Laharaiya, Reliance, Quest and many independent films.  She is an art enthusiast who likes simple and powerful stories. Her film Maa Tuki won 13 awards and was selected in 51 International film festivals including VGIK, IIT-Bombay, Simorgh, Dharamshala, BISFF. Priyo Ami got awarded at NFDC Film Bazar, Emami art India and got selected at Busan IFF, Zagreb Animafest 2023, Annecy Festival 2023 and IFFR 2023. She was awarded as one of the "75 creative minds" by Ministry of I&B, Govt. of India at IFFI 2021 in Goa. She was on the pre-selection jury for International Animation for the Macau International Short film festival in 2020. She is currently working on her first feature which is in mixed-media and looking forward to residencies.

"I am exploring film as my medium because it works as very good balance to express my heart out and make some kind of sense to chaos all around."

Festivals, Nominations and Awards:

Shortlisted for the 2023 Yugo BAFTA Student Awards
Busan International Film Festival
Beijing International Short Film Festival
International Film Festival of Rotterdam 2023
Winner of Best Special Effects at Asifa India
Audience Award at Tricky Women International Animation Film Festival
International Film Festival Fribourg
Dresden Filmfest
Anifilm
Award of Excellence at ASIFA INDIA
Animafest Zagreb
Annecy International Animation Film Festival
Fantoche International Film Festival
IAWRT Asian Women's Film Festival
Festivales de Buenos Aires
Animator's Guild Film Festival
International Documentary and Short Film Festival of Kerala
O!PLA Festival of Polish Animation
Jury Mention at Emami Experimental Film Festival
IMAGES
Best FBR-Shorts at NFDC Film Bazaar Recommends 2022
Nominated at Maac 24 FPS International Animation Awards

Watch the trailer here.


---

Follow Suchana on Instagram: @such_an_art

Suchana is currently seeking representation.


---
---

LISA KENNEY - Mum's Spaghetti


---
---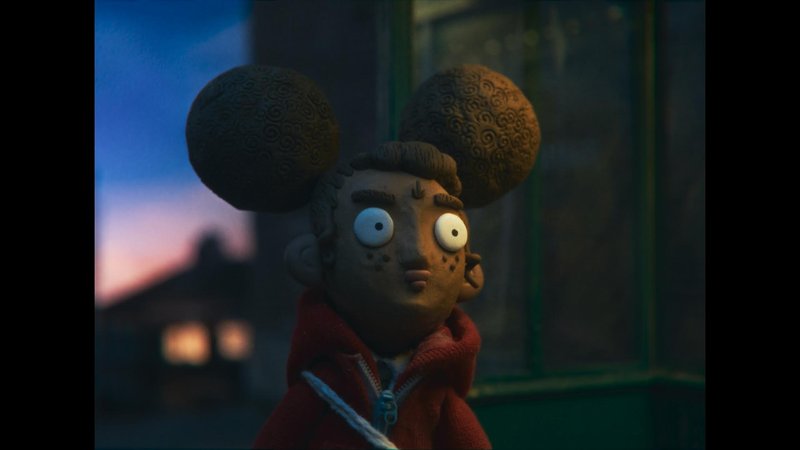 MC mastermind Poppy and her beatboxing border terrier Snoop are the new kids in town – and they're ready to make their reputation known. Straight As and bubble baths are their way of life – but when confronted by an older crew en-route her first day at school, Poppy quickly changes her tune.

---

Born storyteller, proud northerner and self-confessed stop motion nerd, Lisa Kenney is an animation director with something to say. With comedy at the core of her practice, she strives to tell authentic, grounded and gritty stories with integrity and wit – pushing the boundaries of what animation can be in a bid to represent characters that might not have gotten a look in otherwise.

In true stop motion style, Lisa taught herself to animate on her mum's kitchen table in Blackpool, before enjoying life as a freelancer where she worked on music videos, social media campaigns and ads. From there, she went on to study Directing Animation at The National Film and Television School under a scholarship from BAFTA, securing mentorship from Andy Symanowski of Aardman and Peppa Pig director, Mark Baker along the way. Now, fresh out of film school, armed with the accolade of 'Most Promising Student' and a host of new ideas, Lisa is ready and excited to make more of the work she loves.

"I grew up around a culture of lad banter; Everyone in our little town was conditioned to diss or to deflect. To punch down. To laugh it off instead of talking about what's going on inside. And I've seen first-hand the irreversible effects of that conditioning – how no one gets away unscathed. Mum's Spaghetti is a response to that culture. It's a film about being kind to your mates – about looking out for them through thick and thin. It's about remembering where you come from and honouring the people who made you who you are. It's a love letter to my past and the people that have shaped me. It's been a cathartic story to tell, and I hope it inspires kindness in those that see it.'


Festivals, Nominations and Awards:

Shortlisted for the 2023 Yugo BAFTA Student Awards
Semi-finalist at the Student Academy Awards (final round announced in due course)
Official Selection at Sunderland Shorts Film Festival
Official selection at Edinburgh International Film Festival
Screened at We Are Parable's Experience Over Everything Day

Produced by Emma Grazette.

Watch the trailer here.


---

Follow Lisa on Instagram: @lisa.kenney.bts
Follow Lisa on Twitter: @LisaKenneyBTS

Lisa is currently seeking representation.


---
---

CHAYANID SIRIPAIBOOLPONG & JESSIECA JUNESHA - Loose Threads


---
---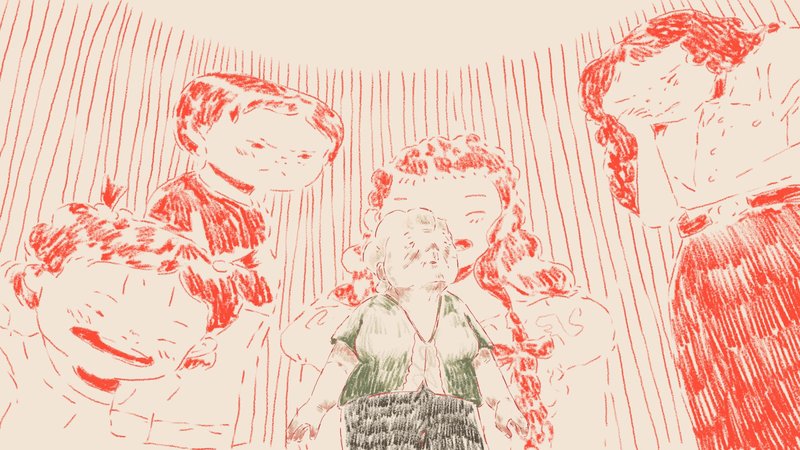 A grandma tries to recall the familiar stranger sitting next to her. With much difficulty and frustration, she weaves her hazy memories of the stranger together, only for her to forget them once again.

---

Chayanid Siripaiboolpong is a BAFTA-nominated director from Thailand. She recently graduated from LASALLE College of the Arts, Singapore with a BA(Hons) Animation Art degree. She is interested in exploring topics of philosophy, emotions, family, and nature through her animated films.
Jessieca Junesha is a BAFTA-nominated film maker and 2D animator from Indonesia. Fascinated by moving pictures and driven by curiosity, she used animation as a medium to explore various of themes, from cultures to philosophy. She recently graduated from LASALLE College of the Arts with a BA (Hons) animation arts degree.

"The motivation to create a story about memories and bonds comes from my grandmother who has Alzheimer's disease. Seeing her unable to recognize her own daughter terrifies me and it made me question the extent of our identities in the absence of our memories. I wish to use this film to explore this simple yet complex act of recalling and retrieving memories." ~ Chayanid Siripaiboolpong.


Festivals, Nominations and Awards:

Kaboom International Film Festival
Tokyo Anime Awards Festival
Toronto Animation Arts Festival International
The National Youth Film Awards (NYFA)
World Festival of Animated Film (WFAF)
ANIMA, Córdoba International Animation Festival
Chaniartoon
The Student World Impact Film Festival
Cartoons Underground Singapore
Kuandu International Animation Festival
Digicon 6 Asia Singapore (local)
CAFF, the Cultural Animation Film Festival
Thessaloniki Animation Festival
Happy Valley Animation Festival
International Animation Festival Fest Anča
Zlin Film Festival
TIAF Tashkent International Animation Forum
Objectifs' FRESHTAKE! SCREENING
Honorable Mention - The Student World Impact Film Festival
Special Jury Mention - The National Youth Film Awards (NYFA)

Watch the trailer here.


---

Follow Chayanid on Instagram: @1105hrs_art
Follow Chayanid on Twitter: @1105hrs_art

Follow Jessieca on Instagram: @pdbln_juni


---
---

ZINEB WAKRIM - Ayyur


---
---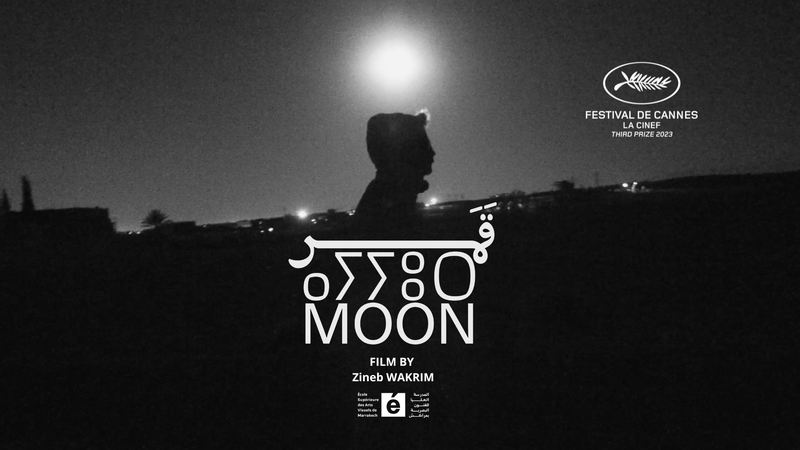 A poetic film about two Moroccan and amazigh moon children, Hasna and Samad, 14 years old. Art and painting help them to resist and catch the light in the middle of the darkness.

---

Zineb Wakrim is a 22 years old, Moroccan and laureate of the Superior School of Visual Arts, Esav Marrakech. Former student of applied arts in Casablanca and winner of the 3rd Cinef Prize at Cannes international Film Festival. She's a freelance writer and Director. She is also very involved in script reading and writing and would like to become a script doctor. 

"Michelangelo Antonioni once said: "The world is painted in splendid colors, while the bodies that populate it are incipient and colorless.'' AYYUR is a short film that attempts to remedy the lack of consideration and esteem we have for people who are different, mistaking them for monsters. It's a film that allowed me to act on reality and sing my own verses. Forough Farrokhzad ''To film, to make ugliness visible would be to attenuate it. Not to look away is to make beautiful, ugliness doesn't exist when you see an ugly man as a man, you discover beauty.'

Festivals, Nominations and Awards:

Winner of the 3rd Cinef Prize at Cannes international Film Festival

Watch the trailer here, password: ZinebWakrim2023


---

Follow Zineb on Instagram: @ziiiiineb_wakriim

Zineb is currently seeking representation.


---