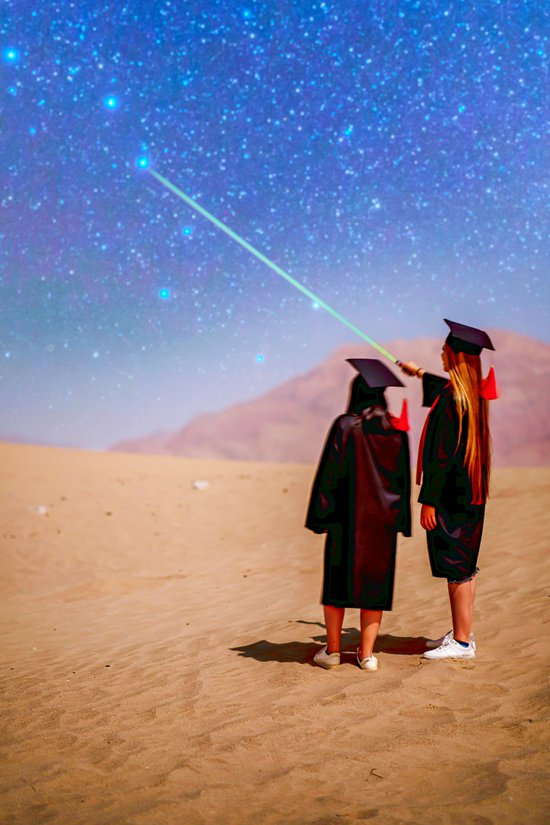 Photo credit: Akbar Nemati.
Graduate Showcase 2022
Championing New Talent In Our Industry

Our Graduate Showcase is back for its third year! It is time to celebrate some of the best up-and-coming talent in our Industry.
All of those listed below have either been shortlisted or nominated for GSA BAFTAs and Student Academy Awards, are RTS Student Award and Grierson Award winners & nominees, Cinéfonation winners & nominees or have had their film screened at a BAFTA or Academy accredited film festival, or have been selected for one of our Industry friends' programmes.

Now is the time to champion new voices: here they are. Share their work, sign them, hire them.

Happy Graduation!
---

PEPI GINSBERG - The Pass


---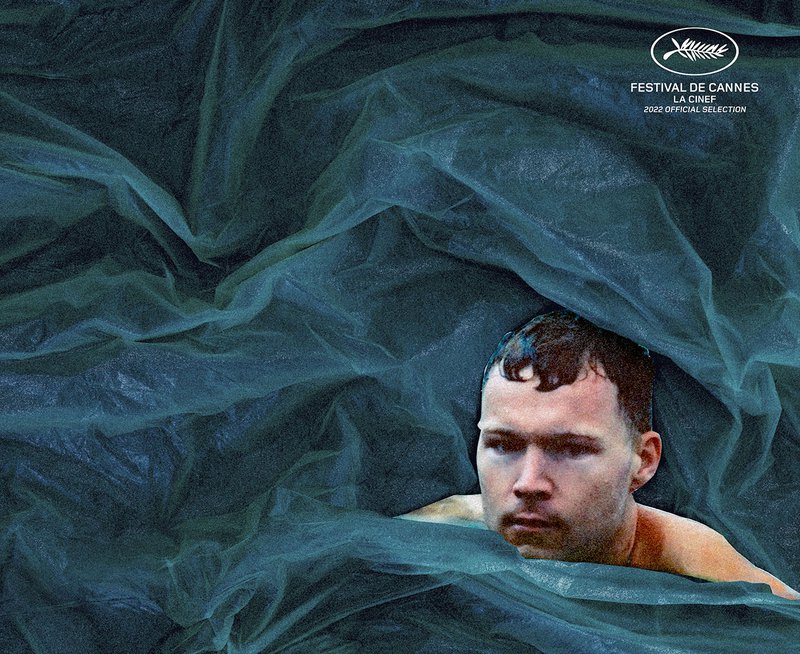 On holiday, Ben misreads signals from a handsome young man whose friends recommend they explore a private beach, The Pass. Going alone, Ben swims and meets an older man who grows aggressive as he struggles to mask his desires, leaving Ben afraid to get out of the water.

"For me, being a director is about building community. It's a space where you can share in a vision, create something from nothing and participate in the possibility of making art that can heal and inspire. I believe women's voices need to be heard and listened to and I feel called to be part of the next generation of female directors who make a lasting mark in cinema and culture."

Pepi Ginsberg began her career as a professional recording artist, gaining critical acclaim from such media outlets as NPR, Pitchfork, and many more. Ginsberg then began working in the film industry and enrolled in NYU's Graduate Film Program, where she is a thesis candidate. Her short Bad Candy won first prize at NYU's Wasserman Awards and has screened internationally. She has made films for Gucci, Domino records and more. She is a 2021 NYU Development Studio Fellow, a 2021 Princess Grace Foundation Honoraria and a 2022 IFP Marcie Bloom Fellow in Film. She is currently in development on her first series NormalOzCity and her first feature, Haazer. Her short film, The Pass, will premiere at the Cannes Film Festival in 2022.

Watch the trailer here.

Instagram: @newagerealchange
Twitter: @pepiginsberg



---

MASHA NOVIKOVA - Glorious Revolution


---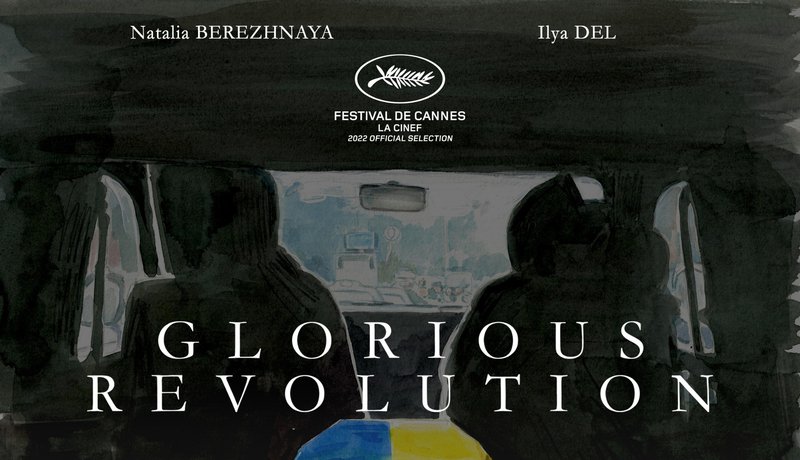 In 2014, at the height of the Ukrainian revolution, a mother loses her son who is killed while protesting in Independence Square. Her attempt to bury him as a hero clashes with a corrupt bureaucratic system, testing her view of Ukraine.

"The Revolution of Dignity greatly influenced the self-consciousness of people, including me, it showed the possibility and the way of fight. This idea is embodied in my film through the character of a mother who has lost everything, her son, shelter, and income, but she continues her fight. It is stubborn and strong, it is the prototype of modern Ukraine."

Masha Novikova is a writer/director born and raised in a Jewish-Ukrainian family of artists in Kyiv, Ukraine. In 2010, she moved to Germany and did a voluntary social work year in Magdeburg. From 2011-2018, she studied fine arts, under Professor Karin Kneffel and Professor Julian Rosefeldt at the Academy of Fine Arts in Munich, Germany, and earned a degree with distinction in Fine Arts. Novikova earned an MA in Filmmaking at the London Film School, with her graduation short film Glorious Revolution (2021) selected for 75th Cannes Film Festival 2022 (Cinéfondation). Masha is currently developing her next short film Maria's Lovers which was selected for Ildikó Enyedi's directing workshop and won Kunstfonds Foundation film development grant 2022. She is an Erwin and Gisela von Steiner Foundation grant recipient and Oskar-Karl-Forster scholarship holder.

Glorious Revolution won 3rd prize at La Cinefondation competition at Cannes Film Festival 2022 and is nominated for Yugo BAFTA Student Awards in Live Action category!

Watch the trailer here.

Follow Masha on Instagram: @mashanovikova__


---

MAI VU - Spring Roll Dream


---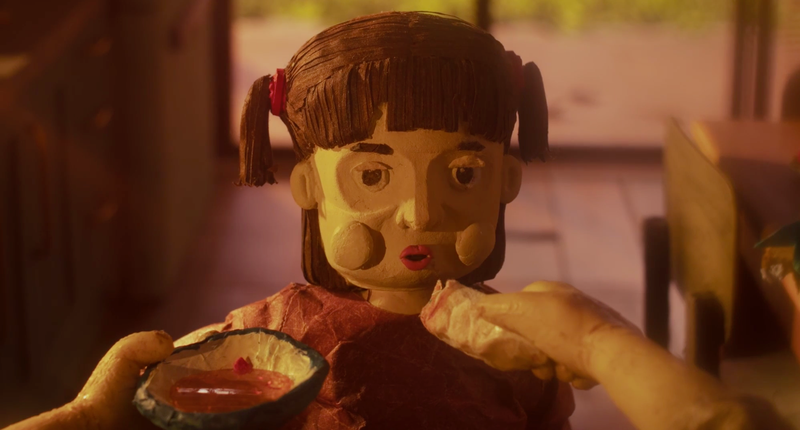 Spring Roll Dream tells the story of when Linh's father visits her in America and insists on cooking a traditional Vietnamese meal for the family, the dinner takes on a life of its own, confronting Linh with her past and culture.

"Growing up, I wanted to define my own identity against my parents', but as growing older I find myself understand my parents more, and find more of them inside of me. Family is what make of us but it's also a cycle of growing and changing. Telling this story is a way for me to understand who I am and my connection with the world. I hope people can find themselves in it, and in relation to their family."

Mai Vu is an animator/ animation director from Sai Gon, Vietnam. She started making stop-motion short films in 2010, and started writing, animating and directing in stop-motion series Say Hi To Pencil (2012 – 2019). From 2016, she has been making stop-motion for a number of commercials for Vietnam Airline, Perfetti Van Melle, Clé de Peau, Pepsi, Forbes. In 2020, she started the MA for Directing Animation at the National Film and Television School, UK, to further pursuing her directing career and telling stories from Asian perspective.

Spring Roll Dream was part of La Cinéfondation 2022.
Longlisted for Yugo BAFTA Awards 2022 in Animation.

Watch the trailer here.

Follow Mai on Instagram: @maivu_anim @springrolldream


---

KIM TORRES - Luz Nocturna


---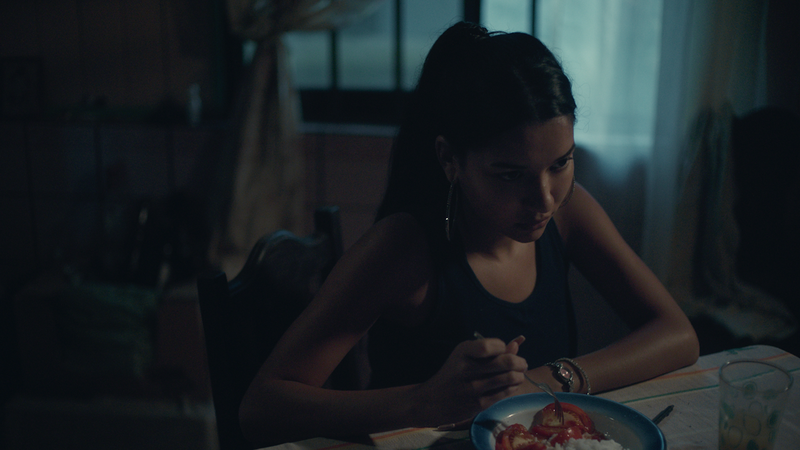 Ale, a seventeen-year-old woman, lives in rural Costa Rica with her two younger siblings in Luz Nocturna. Through landscapes fuelled by silence, resentment and brief moments of joy, Ale will try to protect them from the seething truth, their mother has left them and is not coming back.

"In this secretive tale of siblings, I wanted to explore the burden of an unwanted motherhood. The mother who leaves, and on the other hand, the new maternal role that Ale, the oldest sister has to assume. This is a story where the weight of reality manifests in a naturalistic way, while also exploring the density in the atmosphere, creating a dreamlike dimension. It is an ode to the profound nature and the sounds of the tropics, but also an inquiry about the oppressive qualities of these spaces."

Kim Torres is a Costa Rican screenwriter and director born in 1993. She graduated with a degree in Communication Sciences from the University of Costa Rica and a specialty in screenwriting for film and television at the Centro de Capacitación Cinematográfica (CCC) in Mexico. Her latest short film Luz Nocturna (2022) was premiered in the Short Film Official Selection at Cannes Film Festival 75. Her short Atrapaluz (2021) was premiered in Locarno Film Festival and has been selected at Mar del Plata, New Director's/New Films of MoMa and Film at Lincoln Center, Cinélatino Rencontres Toulouse, Fic Valdivia, among others. She is currently developing her feature film "If we don't burn how do we light up the night" supported by Torino Film Lab and La Fabrique Cinéma at Cannes 2021.

Luz Nocturna premiered in the Short Film Official Selection at Cannes Film Festival 75.

Watch the trailer here.

Instagram: @kim__torrent
Twitter: @KimTrres


---

SARA MASSIEU - I Was Attacked


---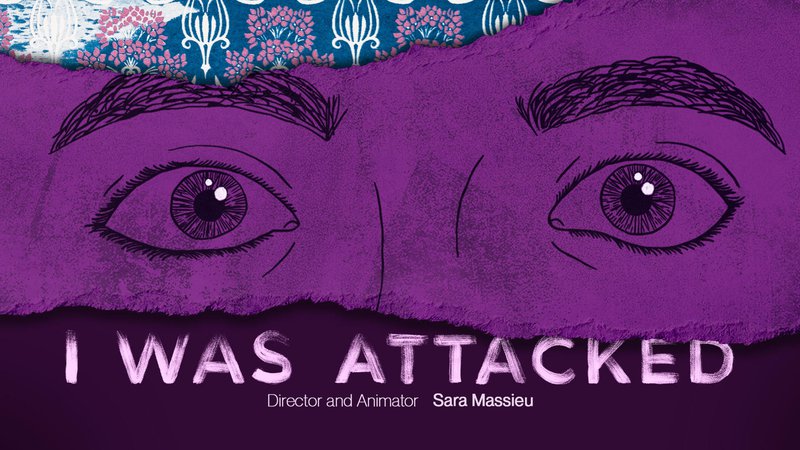 No matter who we are or where we are from, we are not safe, we have been attacked. Gender-based violence still a world wide contemporary problem. Women's voices need to be heard. But really, why? I Was Attacked explores these themes.

"This film is not about me or my personal experience, but it is impossible to say that it does not have my personal experience with gender-based violence. We are in 2021, but I am sure that ten years ago, this film would have been contemporary, and unfortunately, I believe that it will still be in force in a few more years. Gender-based violence is a global problem; the testimonies in different languages were crucial for making the film international; this showed that it happens to any woman regardless of their appearance or clothing; because of this, I tried to represent a diversity of races, ages, and body types. The journey to develop this project started from frustration and exhaustion, of living and seeing, no matter the country or the age, women experience gender violence daily, even in the simplest situations of daily life such as walking on the street. As Agnès Varda said in The Beaches of Agnès: "I tried to be a joyful feminist, but I was very angry." Indeed, I am very angry and tired of worrying about me or any woman not being safe. The last months have been a rollercoaster of emotions; working with testimonies is hard, but I could not be happier that I have found support in friends, family and that women I have not met before were willing to share with me very hard and personal experiences.
The conversation about gender violence started a while ago, but there's still left much work to do. This film is one more contribution to the fight for women's rights."

Sara is a Mexican creative who uses Animation, Photography and Graphic Design as a means of expression and specialisation. She is encouraged by projects about social justice, climate action, human rights, culture, and diversity. Now she is starting her career as an animator by graduating from the Master in Animation at University of the Arts London. She has a photography Diploma from Escuela Activa de Fotografía and a graphic design degree from Universidad Iberoamericana in Mexico City.

Watch the trailer here.

Shortlisted for Yugo BAFTA Student Awards in Animation.

Follow Sara on Instagram: @sasmassieuart
Sara is currently seeking representation - why not drop her a line?


---

ELLA VAN CLEAVE - Our Coast


---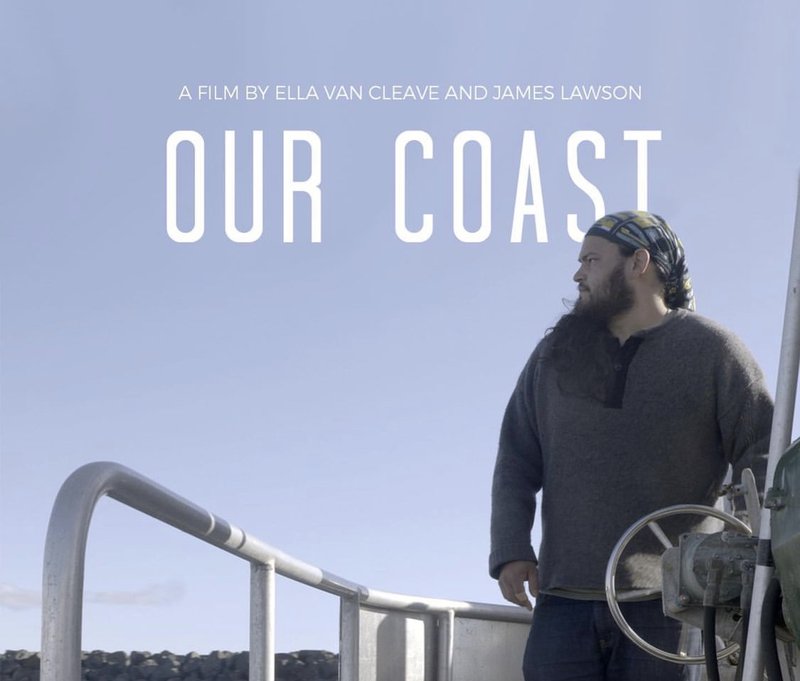 James Lawson's ties to British Columbia's coast run deep. The young fisherman has spent his life harvesting seafood across the region's waters, but today the longevity of his way of life is uncertain. Low fish stocks and a nefarious regulatory landscape that favours corporate interests over coastal communities are forcing more and more fishermen out of their livelihood. Our Coast paints a portrait of James's life as he prepares for the upcoming fishing season and reflects on the experiences along British Columbia's coast that have shaped the person he is today.

"Before we started filming for 'Our Coast', I asked its protagonist, James, what he most wanted this film to achieve. His answer was simple: "to humanize fishermen." Stories about people and the environment are inherently riddled with complexity, and I've seen the rifts that can form within communities when those narratives are over simplified. While 'Our Coast' aims to illustrate the consequences that poor policy is having on the fishing communities of my hometown, above all else it is a nod to themes that are much more universal: family, connection to place, and adventure. At the end of the day, working on this film has taught me a great deal about what it means to craft collaborative stories and has been an important reminder that sometimes the most meaningful acts of resistance come from unexpected places."

Ella is a British Columbia-based filmmaker with a soft spot for fish and the communities built around them. She holds a bachelor's degree in Conservation Biology and a master's degree in Wildlife Filmmaking from the University of the West of England in partnership with the BBC's Natural History Unit. Her work, inspired by the space between science and story, strives to find the human heart within conservation efforts. She's currently working as a researcher on an upcoming international natural history TV series with River Road Films in Vancouver, BC and has previously worked on programmes for Smithsonian Channel and BBC 2.

Watch the trailer here.

Shortlisted for the Yugo 2022 Student BAFTA Awards.

Instagram: @ellavancleave
Twitter: @ellavancleave
Ella is currently seeking representation - why not drop her a line?


---

ORIN KADOORI - Kinship


---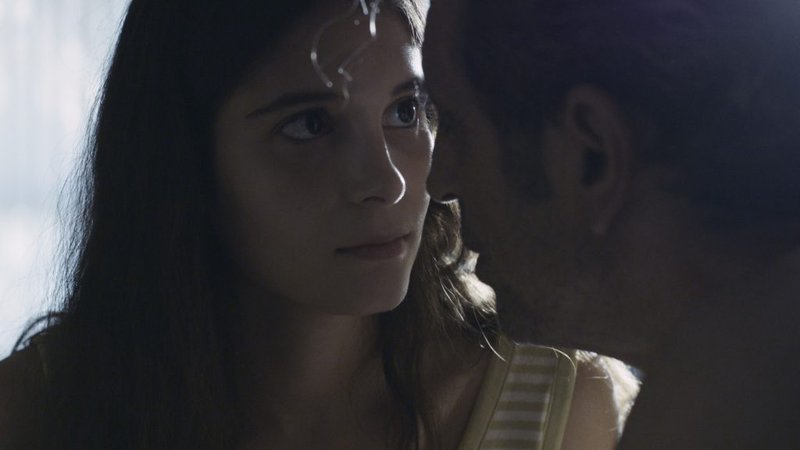 A young girl wakes up one morning to find out about a new woman in her widowed father's life, for the first time since her mother passed away. Kinship explores the unexpected change undermines her and leads to a process of exploring new boundaries in her relationship with her father, which is now facing a dilemma. As they wander through various rooms in the house, the father and daughter are forced to deal together with their complexed kinship.

"There are a lot of people who avoid observing and analysing their family relationships in their lives, I assume it comes from fear of facing themselves. And although it is not my personal biography, but pieces I have composed with imagination and exploration within myself, it is important to me that through KINSHIP people will look within themselves without fear or judgment and re-examine and explore their relations with their family."

Orin Kadoori was born in 1995, grew up and was educated in Holon, Israel. She is currently a third-year student at the Steve Tisch School of Film and Television, Tel Aviv University. She graduated in Fashion Photography studies at the Ron Kedmi Workshops School and Screenwriting under the guidance of Roey Maliach-Reshef. In her personal life, the screenwriter-director describes the process of growing up during the divorce of her parents, who chose a soft and embracing farewell. In the process, she faced her parent's search for new and changing relationships. The same situation required premature adolescence with the face of a basic need to remain a child. The cinematic creation expresses the desire of examining complex dynamics between a father and his daughter, when the equation is incomplete. Throughout the film, there is a reference to the process of adolescence, jealousy, father-daughter versus male-female relations and the consequences of physical intimacy.

Kinship was in the official selection at La Cinéfondation 2022.

Watch the trailer here.

Follow Orin on Instagram: @orinka


---

LILY AHREE SIEGEL - This Is Not A Sport Film


---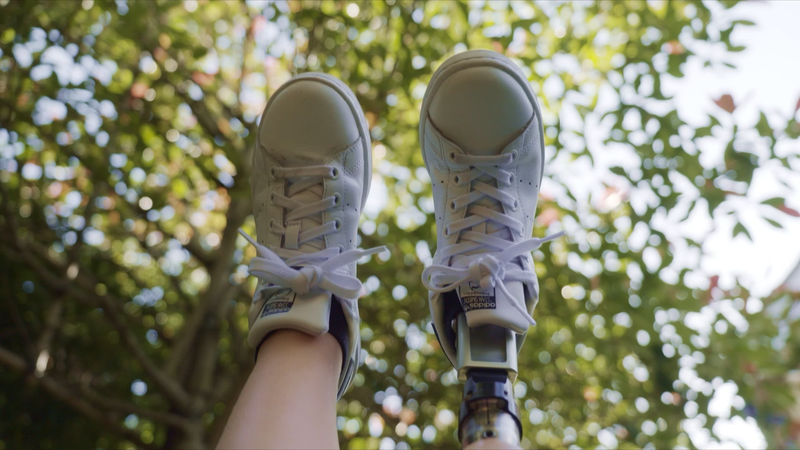 This Is Not A Sport Film follows the Saracens Wheelchair Rugby Club practices every Saturday in a small town near London. A huge part of the fun are opponents crashing into each other with specially armoured wheelchairs. Lily, a disabled filmmaker, begins exploring what makes these athletes tick. But what begins as an interest in parasport turns into an introspective look at herself. What's her connection to her own disability? Why has she ignored it? Can she find a community within the rugby club?

"I'm hoping this documentary sparks a conversation about perception of our bodies, destigmatizing disability and breaking down ableism (discrimination of and social prejudice against people with disabilities based on the belief that typical abilities are superior). Approximately 22% of the UK population identify as disabled, according to the UK Government's Family Resources Survey, but I have not seen many representations of disabled people in the media, even less disabled people of colour or disabled women! We are here. We are complex. We aren't sad or inspirational -- we are just living our lives!"

Lily Ahree Siegel (she/her) is an award winning filmmaker and National Film and Television School graduate who is a Slamdance alumna. She's currently producing/directing a short comedy documentary with Netflix and Hotdoc, and interested in documentary films that empower change. Lily currently lives and works in London, hailing from Birmingham, Alabama, USA.

Watch the trailer here.

Instagram: @lilyahreesiegel
Twitter: @lilyahreesiegel
Lily is currently seeking representation - why not drop her a line?


---

DANIELA PORTILLA AND SHREYA DEVARAKONDA - By The Book


---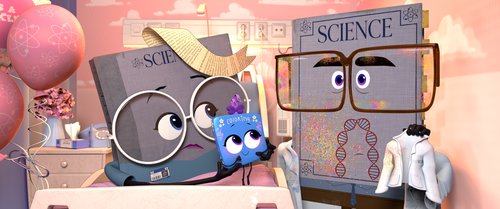 In a world of books, a scientifically driven father is met with the sudden challenge of raising a child he struggles to relate to. An animated short film that takes place in a fantastical world of books, where a scientifically driven father, Dr.DNA, is eagerly awaiting a new arrival to his family. However, he is unexpectedly surprised with a coloring book daughter, Blu. Now faced with the challenges of parenting and their different interests, Dr.DNA is determined to teach Blu how to be a science book just like him. Unaware of how it affects his daughter, Dr.DNA pushes Blu as she slowly loses her sense of purpose. When Dr.DNA finally has enough, he rips Blu's precious drawing and she begins to fade completely. As Blu finally conforms, Dr.DNA realizes he went too far. In an effort to reconcile, Dr.DNA shows Blu just how special he is to her by drawing over his Anatomy of the Heart page. Blu instantly lights up at the gesture regaining her color. The two might not have the same cover, but are now on the same page. They love each other and are willing to accept each other for who they truly are.

My name is Daniela Maria Portilla, and I am a 22 year old Computer Animation major, recently graduated from Ringling College of Art and Design. Originally, I am from New Jersey, however my passion for animation and story led me to move to Sarasota to become a character modeler. I found my love for animation at a young age, however after finding out that it could be a career path I was over the moon. I admire each aspect of the immense work dedicated to animation, from storyboard to the big screen each person plays a unique role that makes a film so mesmerizing. The merge between creativity and technology fascinates me, as I continue to grow as a character technical director. One of my favorite things to do is go to the movies, and once it is finished, watch all the names go by and just appreciate how much effort was given to make me smile, laugh, and cry for two amazing hours. My goal with all the work I do is to simply immerse people with feeling, giving them the experience that I've always enjoyed. I have had the pleasure at working at companies such as Buck Design and Icon Creative Studios, and continue to welcome opportunities that allow me to tell unique and important stories that everyone can enjoy.

My name is Shreya Devarakonda and I am a 22 year old Character Designer recently graduated from Ringling College of Art & Design. I was born on October 16, 1999 in New Jersey. Ever since I was little, I knew I loved to draw. I was obsessed with watching animated films growing up and would love trying to replicate drawing the characters on my own. Compelling stories, people, and inspirational artists of the industry are my biggest inspirations as a designer. I came to Ringling because I was impressed with the animation program, and the talent of students coming out of the programs. The films that come out of Ringling were truly like no other. As a character designer and story artist, the biggest surprise I learned about my field is how open, encouraging, and easy-going everyone in the industry is. After coming out of the bootcamp program at Ringling, all of us are prepared for battle--and it's a nice surprise to be so well equipped with skills and knowledge that the industry is...fun. Being at Ringling has taught me so much about animation and prepared me so well for future jobs. Learning every single step of the pipeline is incredibly difficult, but also so useful and impressive to know long-term. Ringling makes directors! For several months I have been at, and will be moving on to Disney Feature Animation post graduation as a Character Designer. I was a character design intern at Disney TVA, did story and character design at Netflix, and freelanced for Pixar.

Accepted into Gasparilla International Film Festival,  River Run Film Festival, Love Your Shorts Film Festival
Watch the film here
Follow Daniela on Instagram: @doodle_dani_
Follow Shreya on Instagram: @sdevart


---

ALICA BEDNÁRIKOVÁ - CHLIEB NÁŠ KAŽDODENNÝ (Liquid Bread)


---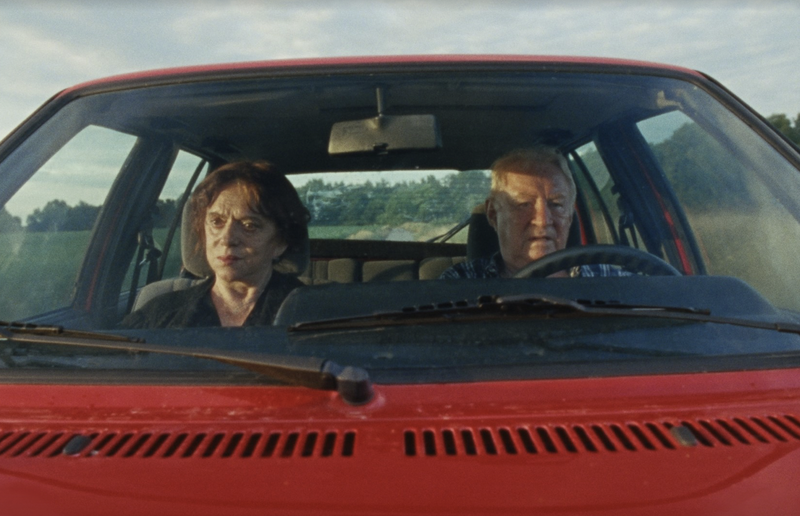 Southern Slovakia, hot summer days, a family of three generations meets under one roof. An unexpected visit from Zoja, the granddaughter, stirs up the peaceful routine. Within a quiet presence of God and alcohol, the family untails it's tragicomical past and a few (almost) unsaid secrets. Liquid Bread is the tragicomical story of a three generation family in the South of Slovakia.

"I wanted my film to work like a memory - with some things being based on true events, either lived or observed, and others exaggerated for the purpose of the film. I like to be aware of making a fictional film - it's when you accept you will never be able to portray reality in its true nature, that you discover the possibilities of true fiction. Anything and everything can be exaggerated. If a character has boyfriends, she will kiss all of them in front of her house in a fast-paced montage. If a character is injured, they will walk with crutches and their leg in a plaster cast. There is no limit as long as there's honesty. I am inspired a lot by the Czechoslovakian New Wave. In the 60s, the film language wasn't as established and normalized as it is now, and these filmmakers looked for creative solutions in order to translate their stories onto film screen. They were very free in that, daring to do what felt right and hoping it would work in the context of the film. I really admire that and try to think that way in making films as well."

Alica Bednáriková (1999) comes from Žilina, Slovakia. She studied at a bilingual gymnasium in Sučany and afterwards pursued her film-directing studies at The Academy of Performing Arts. During this time, she has written and directed several short films, including Boredom which screened at various festivals (such as EnergaCAMERIMAGE 2021) and received the eldest Slovakian film prize IGRIC 2021 for original storytelling. She also writes poetry and short stories.

Liquid Bread was selected for La Cinéfondation 2022.

Watch the trailer here.


---

SHEIDA KIRAN - Harvesting Our Tea


---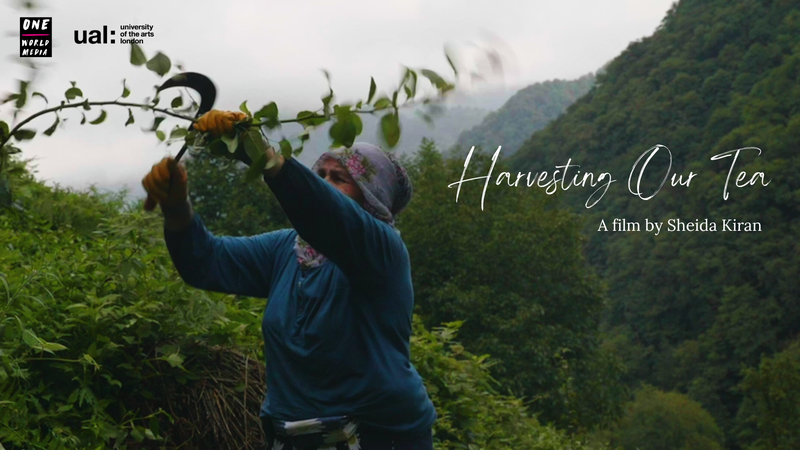 Harvesting Our Tea follows the journey of three rural women who face up to the challenges confronting Turkey's tea industry, as they work to shape the future for generations to come. In Turkey's Black Sea mountains, steep slopes are flush with tea bushes ready to be picked. As the season draws to a close in August 2021, the female pickers prepare to harvest in fields shrouded in mist. But the future of this traditional industry is uncertain. The state tea sector is contracting, incomes are falling, and entrenched inequality is hard to shift. Veteran Gulten, 56, works tirelessly on land inherited from her mother-in-law, but fears the entire culture will disappear: "Who will be left to pick when I am gone?" she asks. 29-year-old PhD student Zeynep embodies the younger generation fleeing the land; rejecting her mother's life of low pay and subservience, she chooses to leave for university. Meanwhile, 38-year-old Esin is determined to make the local cooperative thrive, to ensure the industry survives. Harvesting Our Tea is a 23' character-led documentary, following these three women as they seek to define and shape their future, a struggle mirrored by women and farming communities world-wide.

"Tensions around women's rights and rising inflation rates in Turkey is now more prominent than ever. While watching this film, I want viewers to experience a traditional way of life that is at risk and witness the brave fight of these women as told from my perspective; a Turkish woman who has also faced the challenges of gender relations."

Sheida is a British-Turkish documentary filmmaker and musician based in London. She conducted research on women and migration during her BSc Social Sciences studies at University College London (UCL) and completed an MA in Documentary Film at the London College of Communication (LCC). Driven by her passion for ethnographic storytelling, her most recent work focuses on documenting women in agriculture and their rights to landownership. Through her experience of scoring for film, she often uses music as a tool to build narratives. Her student film 'Harvesting Our Tea' was selected for the One World Media Global Short Docs Forum 2021, and later, commissioned by BBC Our World and broadcast globally. This film has since been nominated for a One World Media Award and shortlisted for the Student BAFTA Awards. Sheida is currently working as a development researcher in BBC Current Affairs, and is seeking representation for future character-driven and observational documentary projects.

Watch the trailer here.

Shortlisted for the Student Yugo BAFTA Awards
Nominated for a One World Media Award

Instagram: @sheidakiran
Twitter: @kiransheida
Follow the film here: PROJECTS | Sheida Kiran
Sheida is currently seeking representation - why not drop her a line?


---

MIRIAM FOX - Dead Silent


---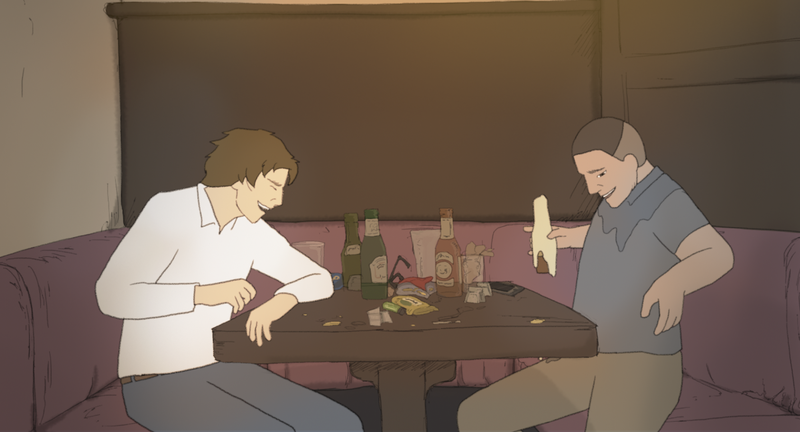 29-year-old Liam is blind-sided when, out of nowhere, his best mate Jack commits suicide. But you've gotta push on. Suck it up. Stay strong. Yeah, never mind that it feels like you're drowning on the inside and your nice, stable life has never felt so dark… …Nah. Liam's fine.

"Suicide is the biggest killer of men under 45 in the UK and while stoicism is an endemic part of our culture, it's also a killer. Keeping calm and carrying on, putting up and shutting up, means shutting the door on speaking about worries, problems or asking for help. My team and I have all experienced the issues in the film in one form or another, and we were all able to agree that while speaking up doesn't fix everything all at once, it can be the first step in the right direction. The more we normalise speaking about how we're feeling, mentally and emotionally, even if it's just checking in with your mate, the more we can decrease the cultural pressure of being that strong and silent type."

Miriam Fox is an award-winning British animator and director. She is inspired by both male and female emotional experiences, mental health and psychological issues, plus neurodiverse perspectives. Graduate of UCA Farnham and the National Film and Television School, Miriam specialises in 2D hand drawn and digital techniques, plus strong character animation. Her short film Look For Me, inspired by her own diagnosis of autism in 2017, won Best International Short Film at the Focus on Ability Film Festival, Australia, with other films being screened both in the UK and abroad, including the BAFTA-qualifying Oska Bright Film Festival. Her latest film, "Dead Silent" is currently in the global festival circuit and has been shortlisted for the 2022 Yugo BAFTA Student Awards.

Watch the trailer here.

Shortlisted for the Yugo 2022 Student BAFTA Awards.

Follow Miriam on Instagram: @mimriam.fox
Miriam is currently seeking representation - why not drop her a line?