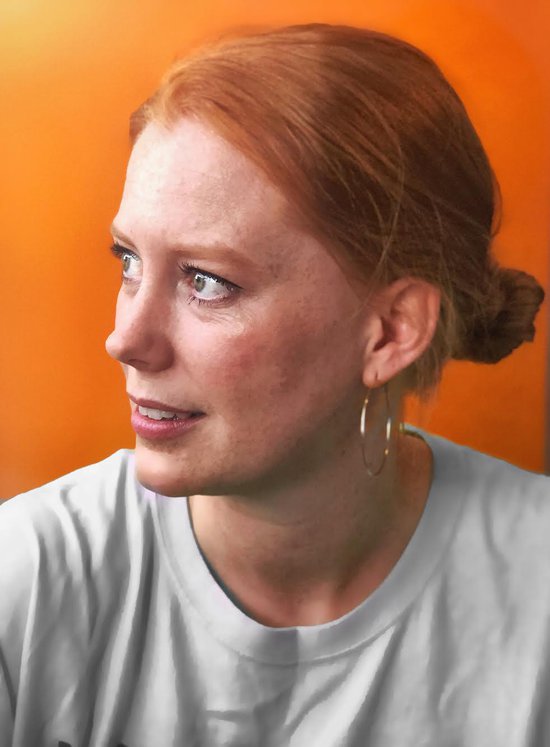 View Grace Snell's Primetime Profile
Grace is known for The Souvenir (& The Souvenir II - coming soon), VS. and Rare Beasts (also coming soon!)
Grace Snell
Costume Designer
"I was always inspired by assisting Costume Designers who were mothers. Watching how they could juggle real life with such a demanding job role."
WHERE ARE YOU BASED AND HOW DOES THIS PLAY INTO THE WORK THAT YOU DO?
I'm based in South London, but I strongly believe you should build your home where you want it; I've just finished filming The Souvenir: Part II in North Norfolk for 3 months. I've filmed in some pretty limiting places in terms of buying wardrobe. A memory that will always stay with me is buying a young man's own clothes from him in Cuba.
WHAT INSPIRED YOU TO BECOME A COSTUME DESIGNER?
There wasn't a particular light bulb moment, I'm very inspired by people and the philosophy of dress. Designing costumes became an extension of that really.
HAS MENTORSHIP PLAYED A ROLE IN YOUR CAREER AND TO WHAT EXTENT?
I wrote to a lot of Designers & Stylists when I started out. Every spare moment I had was spent on work experience. A few of the mentorships I had weren't particularly positive experiences, there was a lot of driving home crying. So moving forward as a Head Of Department I will always have students on my projects and try to dedicate time to them and their questions. For me, one of the most important parts of my job is to support the next generation. I feel they can sometimes be let down by education in regards to industry knowledge & experience.
WHAT HAS BEEN THE GREATEST CHALLENGE YOU HAVE HAD TO OVERCOME TO GET TO WHERE YOU ARE NOW?
Looking back, I would say my age. I started designing in the industry when I was 20 and with some of my early projects, my age would always come up in the interview. 'But can you REALLY manage a team?' 'But will you REALLY be okay managing a budget?' etc. I worked very hard to prove myself, show commitment to my job and my skillset. I do feel that perhaps if I were older, trust from Producers would be automatic and jobs may be easier to secure. At least having this early barrier pushed me to prove myself. I now feel secure and that my experience speaks more than my age.
ARE THERE ANY WOMEN WHO YOU PARTICULARLY LOOK UP TO OR WHOSE WORK YOU HAVE BEEN INFLUENCED BY?
I was always inspired by assisting Costume Designers who were mothers. Watching how they could juggle real life with such a demanding job role. I push hard to work with female directors and recently had the pleasure of working with Billie Piper, who wrote, directed and starred in Rare Beasts, whilst pregnant. I have learned a lot from working with Joanna Hogg, the trust that she had in me gave me such confidence to explore my creativity further and truly push myself.
WHAT ADVICE WOULD YOU GIVE TO YOUR YOUNGER SELF?
Maybe not to worry so much about getting work and trust in life a little more.
IS THERE ANYTHING THAT WOULD MAKE YOUR JOB/ GETTING WORK EASIER?
Its important to stay in touch with the people you enjoy working with. It's such a fast paced industry that you can get swept away. It would be great to have industry based meet ups & activities to stabilise lasting professional relationships.
THE TIME'S UP MOVEMENT IS NOW IN ITS SECOND YEAR. HAVE YOU NOTICED ANY CHANGES SINCE IT STARTED?
There is a wider understanding of what is acceptable on set. I have heard talk about introducing intimacy coaches whilst filming which I am all for. I feel the responsibility to provide support for the Actors predominately falls on the costume & make up departments.
WHAT ARE THE ESSENTIALS THAT YOU ALWAYS TAKE ONSET WITH YOU?
My slippers & snacks.
WHAT HAS BEEN ONE OF YOUR GREATEST SUCCESSES SO FAR?
I still count the 6 months work I did for the BBC and their commercial 'God only knows' as a defining moment for me. I was 23 and working with the biggest names in the music industry at that time. I loved every moment and didn't realise the impact it would have on my career.
COULD YOU TELL US ABOUT YOUR FUTURE PROJECTS?
I'm off to Prague at the weekend for a commercial, then I'm on to an original Sky drama after that, it's been a very exciting year for me!
WHAT IS YOUR FAVOURITE QUOTE OR MANTRA?
Its never about the mistake you make, it's about how you solve it.
BEHIND THE SCENES PASSION OUTSIDE OF WORK
I love hiking & discovering really remote beaches around the world, this year it was Hawaii and last year it was Mexico. The Outer Hebrides is still my favourite place to swim though.