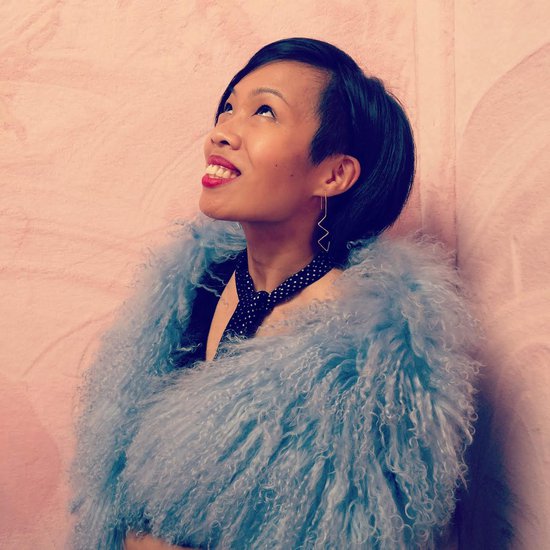 View Erin Li's Primetime Profile
Erin is known for her work on Etheria, Holy Wars: Back To Life, Live Playfully: Œuf Poché, Kepler X-47 starring Bella Dayne and is repped by APA and Thruline Entertainment.
I learn just as much from my mentees and students, if not more, than what they learn from me.

WHERE ARE YOU BASED AND HOW DOES THIS PLAY INTO THE WORK THAT YOU DO?

I'm based in Los Angeles but I love traveling and go wherever the work takes me, whether it's Alabama or Wiltshire, England. I've also worked in Hong Kong and New York, which definitely impacted my perspective as an artist. Sometimes you view your own country more objectively from outside its borders.
Right now, poor management of COVID-19 in the U.S. has limited the amount of production here. I'm still hoping to direct commercials and other projects with smaller crews and footprints.


WHAT INSPIRED YOU TO BECOME A DIRECTOR?

As a kid, I drew and painted whenever and wherever I could, including on the walls of my childhood home. My parents saved boxes of these creations, which are amusing to look through now. I went on to study the fine arts until I graduated high school, and loved telling stories through my paintings. I also did a short stint in musical theater - the director changed the gender of a role to cast me. Randolph became Randi MacAfee in our high school production of Bye-Bye, Birdie. Not to mention, the actors portraying the MacAfee family were from a variety of ethnic backgrounds. I want to see more of that in Hollywood.
Growing up, I devoured books, movies, and TV shows. It was so thrilling to jump into someone else's story and world, away from the mundane suburbs of New Jersey. Finally, in college, I caught the filmmaking bug in production class after setting foot on my first TV set. All these experiences and interests culminated in directing. 


HAS MENTORSHIP PLAYED A ROLE IN YOUR CAREER AND TO WHAT EXTENT?

Elizabeth Sung starred in one of my earlier short films, L.A. Coffin School, and became a huge mentor of mine. She believed in me and my work, and that's truly empowering, especially when you're starting out. After the shoot, Elizabeth stayed in touch, encouraged and supported me in countless ways. She became a friend as well, and we'd grab sushi and carpool to industry screenings together. She helped countless actors and filmmakers, especially in the Asian American community. Elizabeth passed away about two years ago. I miss her and ask myself often, what would Elizabeth do? 
I try to pay it forward and mentor Asian American directors in Visual Communications' Armed With a Camera Fellowship. I'm also a Youth Cinema Project filmmaking mentor/instructor in low-income district public middle schools in Los Angeles. I learn just as much from my mentees and students, if not more, than what they learn from me.


WHAT HAS BEEN THE GREATEST CHALLENGE YOU HAVE HAD TO OVERCOME TO GET TO WHERE YOU ARE NOW?

I think the greatest challenges are within myself. I believe that I can accomplish anything I set out to do - as long as I put in the time, effort, and hard work. But there are moments of doubt that one inevitably encounters. For every yes, one receives 1,000 no's. I'm grateful to have a community of filmmakers and friends who will walk through the valleys with me.


ARE THERE ANY WOMEN WHO YOU PARTICULARLY LOOK UP TO OR WHOSE WORK YOU HAVE BEEN INFLUENCED BY?

Films that excite me are ones with a really specific, distinct voice - like Ana Lily Amirpour's A GIRL WALKS HOME ALONE AT NIGHT, Sarah Adina Smith's BUSTER'S MAL HEART, and Céline Sciamma's PORTRAIT OF A LADY ON FIRE.


WHAT ADVICE WOULD YOU GIVE TO YOURSELF WHEN STARTING OUT?

Work hard, but have fun along the journey. The process is just as important as the end result. I still remind myself of this.


IS THERE ANYTHING THAT WOULD MAKE YOUR JOB/ GETTING WORK EASIER?

If I could clone myself and work on multiple projects at the same time...that would be cool.


THE TIME'S UP MOVEMENT IS NOW IN ITS SECOND YEAR. HAVE YOU NOTICED ANY CHANGES SINCE IT STARTED?

I think there's been an improvement, but there's still a long way to go. For instance, the Black Lives Matter movement gained momentum during the pandemic, and many companies made statements in solidarity. But has this translated to real change? Hires? Investments? Promotions? Maybe some. But not much. Racism, sexism, and bigotry of all kinds aren't going to just disappear after a few social media posts. They are systemic diseases that have thrived in communities and institutions for hundreds, thousands of years. We are products of our environment, so most of us have a lot of deprogramming, decolonizing to do.


WHAT ARE THE ESSENTIALS THAT YOU TAKE TO WORK WITH YOU?

If I'm filming: hat, water, extra socks to change into halfway through the shoot day (a tip from one of Ava DuVernay's tweets), layers, iPad with pencil, Scriptation (iPad app), waterproof backpack, hiking boots / sneakers, headphones.


WHAT HAS BEEN ONE OF YOUR GREATEST SUCCESSES SO FAR?

I don't like to look backwards. On a micro level, I'd like to think that my greatest success will always be the next project I direct. 
On a macro level, I think one of my greatest successes came from my biggest failure. Hitting a low point a few years into my finance career forced me to re-evaluate my goals, and I decided to take a leap, follow my passion, and pursue my passion for filmmaking. Being able to pursue film as a career is a huge privilege and success in itself. My parents grew up in Taiwan where their majors were mostly determined by test scores. They worked hard to survive and make a living. My grandparents were refugees fleeing war and famine. My parents and grandparents didn't have the luxury of following their passion. I'm incredibly thankful for the sacrifices they've made - I wouldn't be pursuing the arts if it wasn't for them.


COULD YOU TELL US ABOUT YOUR FUTURE PROJECTS?

I'm working on some sci-fi projects to shoot next year, knock on wood. Although I do miss being on set, it's been nice to have some films get released during the pandemic: 
Kepler X-47, a sci-fi short I directed about a woman trapped in a human zoo exhibit on an alien planet, drops August 20 on Amazon Prime as part of The Horror Collective's Etheria sci-fi / horror / genre anthology. All directed by women. The timing is eerie because the film explores the fallacies of the American Dream, many of which COVID-19 has forced the U.S. to confront. Watch the trailer here.
The Beginning and the End of Everything, a dance film that is part of the feature film, Aviva, was scheduled to premiere at SXSW. The film is a fable about love and loss. I collaborated with Kate Havnevik, a brilliant composer, singer/songwriter based in Norway, and we worked together over Zoom to finish it during quarantine. Charissa Kroeger beautifully choreographed the piece with the dancers. Watch on Vimeo or Instagram. 
Lets.Give is a documentary about a non-profit organization run by the youth and their annual clothing drive and event offering free hair cuts, massages, arts & crafts for migrant farm workers and their children in Bakersfield, CA. Lets.Give volunteers and migrant farm workers voice their opinions about the government, the discrimination they face, and working conditions. Watch on YouTube, Vimeo, or Instagram.


WHAT IS YOUR BEHIND THE SCENES PASSION OUTSIDE OF WORK?

Short walks on the beach. Salt & Straw James Coffee & Bourbon ice cream. Watching meteor showers. Belting out songs in the car with the windows down. Playing basketball, spontaneous trips, and nowadays, zoom hangouts with friends.


WHAT IS YOUR FAVOURITE QUOTE OR MANTRA?

"When you go mountain climbing, the first thing you're told is not to look at the peak but to keep your eyes on the ground as you climb. You just keep climbing patiently one step at a time. If you keep looking at the top, you'll get frustrated. I think writing is similar."  - Akira Kurosawa