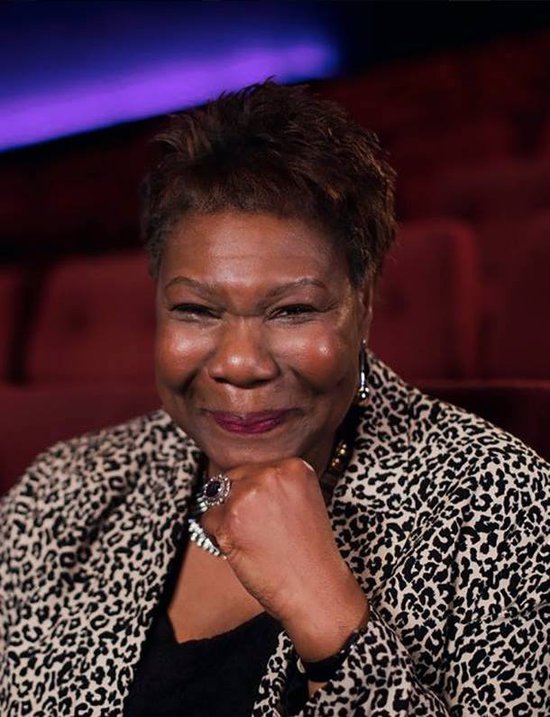 View Emma Claudia Thomas's Primetime Profile
Emma is known for: Anna Karenina, Pirate Radio, Man Stroke Women, Birds Of A Feather, Bad Education and has worked on over 50 productions. She also recently won the Special Award at the 2019 British Academy Television Craft Awards.
Emma Thomas
Script Supervisor / Continuity
"Don't give up on your dreams and get there by any means necessary."
WHERE ARE YOU BASED AND HOW DOES THIS PLAY INTO THE WORK THAT YOU DO?
I'm based in London. The great news about my career as a Script Supervisor/Continuity is that I can work in the majority of countries around the world, subject to the relevant paperwork and logisitics being put in place. Up till now I have worked in a vast number of locations including Acapulco, Moscow, South Africa, Croatia, Budapest, Morocco and 'Bognor' (joke for the UK readers).
WHAT INSPIRED YOU TO BECOME A SCRIPT SUPERVISOR / WORK IN CONTINUITY?
My first proper job in the industry was as a Clerk Typist in the Muppet Office in Elstree. My duties included answering the fan mail for Kermit the Frog and the other puppets. At the time full time training schemes to be a Script Supervisor were like gold dust. I just knew I had to find a way to get into the scheme using the skills I already had. After moving house three times I finally got accepted on the nine month training scheme with Central TV in Nottingham.
HAS MENTORSHIP PLAYED A ROLE IN YOUR CAREER AND TO WHAT EXTENT?
Yes, there were a number of Senior Script Supervisors who helped me during my training scheme. And also my fellow trainees at the time. I count my close family and friends as my official mentors as they have all given me advice and guidance throughout my career. These also include fellow WFTV and Bafta colleagues.
WHAT HAS BEEN THE GREATEST CHALLENGE YOU HAVE HAD TO OVERCOME TO GET TO WHERE YOU ARE NOW?
Ironically "you are only as good as your last job". I like to think I have given my utmost professionalism on each and every project. So far, after 25 years it seems to have worked. Each project brings it's own challenges so you have to find a way to overcome them. On a lighter note this includes preparing a script on waterproof paper for a job 'at sea'. These days all that's needed is waterproof protection for various devices.
ARE THERE ANY WOMEN WHO YOU PARTICULARLY LOOK UP TO OR WHOSE WORK YOU HAVE BEEN INFLUENCED BY?
To all the Senior Script Supervisors/Continuity I have known over the course of my career. There are also a number of men and women I have worked with over the years. I appreciate all the writers who have provided page turning scripts; all the Producers & amp; Directors and crew I've had the privilege to work with. They have all influenced me in some shape or form.
WHAT ADVICE WOULD YOU GIVE TO YOUR YOUNGER SELF?
'Don't give up on your dreams and get there by any means necessary'.
IS THERE ANYTHING THAT WOULD MAKE YOUR JOB/ GETTING WORK EASIER?
More preparation time before the start of a project. Shorter working hours on set. This would probably cover the request for all crews working in the industry.
THE TIME'S UP MOVEMENT IS NOW IN ITS SECOND YEAR. HAVE YOU NOTICED ANY CHANGES SINCE IT STARTED?
The Times Up movement have provided a recognised platform where issues of sexual harassment are out in the open. I have been saddened and shocked by the number of stories that have come to light. There is a long way to go but significant changes have been made thanks to the Founders of the movement.
WHAT ARE THE ESSENTIALS THAT YOU ALWAYS TAKE ONSET WITH YOU?
Script/Waterproof clothing (especially in the UK)/stopwatches/portable charger/erasable pens/tissues/lipstick (always be camera ready for the onset behind the scenes photographer)/stamina and a sense of humour after a 12-14 hour shoot day.
WHAT HAS BEEN ONE OF YOUR GREATEST SUCCESSES SO FAR?
To see all the trainees/assistant Script Supervisors I have helped train work independently and receive their own IMDB credits.
COULD YOU TELL US ABOUT YOUR FUTURE PROJECTS?
I've signed a number of NDA's so I can't list the projects just yet. However projects I've worked on recently include a feature film called FARMING – writen and directed by Adewale Akinnuoye-Agbaje which will have it's UK/US Release in October 2019. I also worked on later Episodes of the Hulu mini-series of "Four Weddings & A Funeral" and will be shown in the USA at the end of the month.
WHAT IS YOUR FAVOURITE QUOTE OR MANTRA?
'Don't give up on your dreams and get there by any means necessary'. (Yes it's what I would tell my older self as well)
BEHIND THE SCENES PASSION OUTSIDE OF WORK
Jazz Funk & Soul music live concerts.