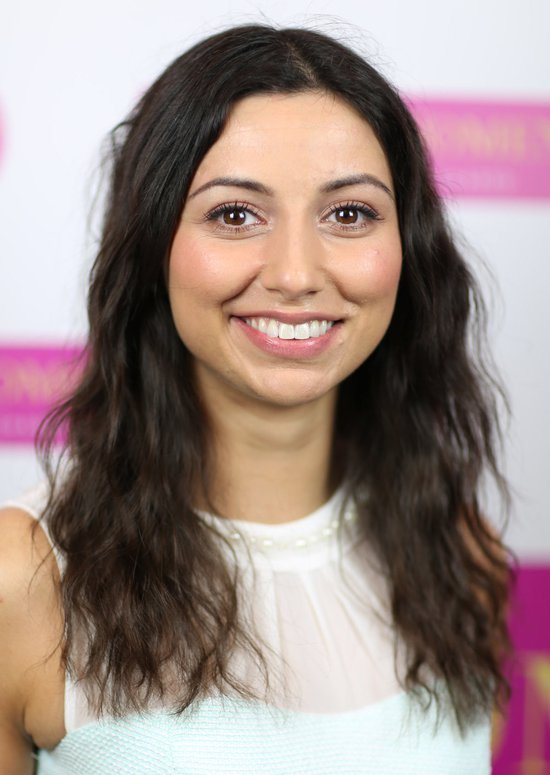 View Emma Butt's Primetime Profile
Emma is known for Game Of Thrones, Sex Education, The End Of The F**king World, The Dark Crystal: Age Of Resistance and Pennyworth.
Emma Butt
Re-Recording Sound Mixer
"Always trust your gut and never let anyone make you doubt your decisions and no matter how difficult it gets sometimes, never loose the fire that drives you to keep achieving more."
WHERE ARE YOU BASED AND HOW DOES THIS PLAY INTO THE WORK THAT YOU DO?
I'm now based in London having started my career in Dublin, Ireland. I've definitely found that I've been getting a better variety of work and work of a higher calibre since moving here.
WHAT INSPIRED YOU TO WORK IN SOUND?
I used to sing in choirs when I was in school. I knew I could never make it my profession so I started looking at other sides of that industry and I was fascinated by the recording side. My intention was always to work in music and I studied sound engineering and music technology in uni which also had a small focus on post production sound. But I started to fall in love with post while there. We had to re-create the sound design to a Tom and Jerry cartoon as one of our projects and I found it incredible how you could turn a series of moving images into an engaging show just with the addition of sound.
HAS MENTORSHIP PLAYED A ROLE IN YOUR CAREER AND TO WHAT EXTENT?
Absolutely! I was lucky with my first job in post. The M.D. of the company was amazing. He promoted and hired me into the audio department because he saw a lack of women there. He was always on hand for advice as were the other engineers. They trained me and were my support sytem when I faced difficulties because of my gender. I was always made to feel encouraged and that I could do this job no matter what whilst I worked there, which I needed for my confidence. When I move to the UK, the sheer size of the industry compared to Ireland was overwhelming. I had no idea where to start looking in terms of building new connections and networking and I faced some difficulties due to my gender at work which completely knocked my confidence in my abilities, so I applied for the Women in Film and TV mentoring scheme. I was so lucky to get accepted  and paired with an incredible mentor. If it wasn't for the support I received from my mentor Marley Bryan I never would of had the confidence to go freelance or be where I am now.
WHAT HAS BEEN THE GREATEST CHALLENGE YOU HAVE HAD TO OVERCOME TO GET TO WHERE YOU ARE NOW?
Having my confidence and self belief knocked from bully and discrimination. Going through bullying, especially at the hands of an employer, can just make you feel like you want to give up and walk away. The same goes for having to sit in a room with someone and have them speak down to you or shout at you just because you're not a man. I'm glad I've never given up but there are times, even still, where you just become exhuasted and think "why am I putting myself through this?"
ARE THERE ANY WOMEN WHO YOU PARTICULARLY LOOK UP TO OR WHOSE WORK YOU HAVE BEEN INFLUENCED BY?
Paula Fairfield and Lora Hirschberg are my two biggest inspirations. Lora is one of the most in demand Re-Recording mixers; she's won an Oscar for her work and has worked on everything from Captain Marvel, Black Widow to The Lion King. Hers is a career I dream of having. And Paula is just one of the most creative sound geniuses around. She is the woman responsible for the incredible sound design in Game of Thrones. How she manipulates everyday sounds to create something extraordinary is not an easy feat.
WHAT ADVICE WOULD YOU GIVE TO YOUR YOUNGER SELF?
Don't be afraid to stand up for yourself and speak out. Always trust your gut and never let anyone make you doubt your decisions and no matter how difficult it gets sometimes, never loose the fire that drives you to keep achieving more. If you decide you want to take a different path to reach your goals that's not the norm, don't listen to the people who say it can't be done.
IS THERE ANYTHING THAT WOULD MAKE YOUR JOB/ GETTING WORK EASIER?
I think people just realising there are other options out there in terms of people to work with. I can only speak from a sound perspective but one of the biggest challenges women in sound face is that the people in hiring positions tend to hire the same people time and time again because they are people they feel they can trust, which is something I completely understand. The problem is, those people tend to be middle aged white men because that was the face of the sound industry 10/15 years ago. Until people in hiring positions start taking a chance on different talent, getting work, or at least more challenging work, will be incredibly tough.
THE TIME'S UP MOVEMENT IS NOW IN ITS SECOND YEAR. HAVE YOU NOTICED ANY CHANGES SINCE IT STARTED?
We are slowly seeing more productions and more companies trying to hire more diverse teams but from a sound perspective, there is not enough of a change. Looking through the BAFTA screeners this year, out of 22 DVDs I had near me while answering these questions, only 5 women where involved in 5 different films. Thats 5 women out of 74 men across 22 different films. To me that's crazy and feels like it should be a figure from 2000 not 2020, but maybe that's just me.
WHAT ARE THE ESSENTIALS THAT YOU NEED IN THE STUDIO WITH YOU?
Pro Tools is the big one. It's easily the most common piece of software used by all audio professionals. After that, it depends on what type of job I'm doing. If it's ADR, I need really specific microphones to make sure we have the best possible chance of recreating the onset sound and avoiding "bad sounding" ADR. I also have a new piece of kit that means I no longer need to mic up actors myself. Instead, the Lav mic is placed on a necklace of sorts that the actors pop around their neck, which I'm finding makes them feel more comfortable.
If it's a sound editing or mixing job then noise reduction plugins are a must. With all the best intentions in the world, sometimes noise on set or on location is unavoidable. Sound engineers now have tools available to them to clean up dialogue to a high standard so that ADR doesn't always have to be used. It's not a guaranteed fix but it's important we have these plugins available to us. After that, it's just a really powerful computer and a mixing desk are the most important. And a very good set of speakers!
WHAT HAS BEEN ONE OF YOUR GREATEST SUCCESSES SO FAR?
It's a bit of a toss up between receiving a certificate of merit from The Emmys for my work as an ADR Mixer on series 5 of Game of Thrones or getting to work with the legend that is Lenny Abrahamson on his beautiful film, "What Richard Did". Both were amazing experiences and ones I am incredibly grateful to have had.
COULD YOU TELL US ABOUT YOUR FUTURE PROJECTS?
Unfortunately, some are heavily NDA'd so I can't say anything other than I'm involved in two dramas coming out next year. I've also been really fortunate to work again with the incredible team on Eastenders for some upcoming episodes, also a series I worked on with the brilliant team at Make Waves called "Count Down to War, Britain in Colour" will be airing next year which I completed all the audio post on. I'll be involved in a beautiful documentary called "Dogs on the Street" with the incredible Paul Sng that I cannot wait to get started on and a really fasinating horror short by Cassiah Joski-Jethi that when I read the script alone, I got so excited about how creative we can be with the sound design. Her project is a rarity that comes along not very often so I'm excited to be involved.
BEHIND THE SCENES PASSION OUTSIDE OF WORK
I'm really passionate about mentoring and helping the next generation. I run the AMPS mentoring scheme and mentor through the Media Trust when I can. Besides that, I actually train in aerial acrobatics because we all need something to help us unwind after the day job, and that's hanging around in the air for me.

WHAT IS YOUR FAVOURITE QUOTE OR MANTRA?
I've no idea who said it or where it came from but I love ' Success is a collection of well curated failures" as it's so completely true. There is no such thing as instant success. You need to fail, pick yourself up and learn from your mistakes in order to succeed.