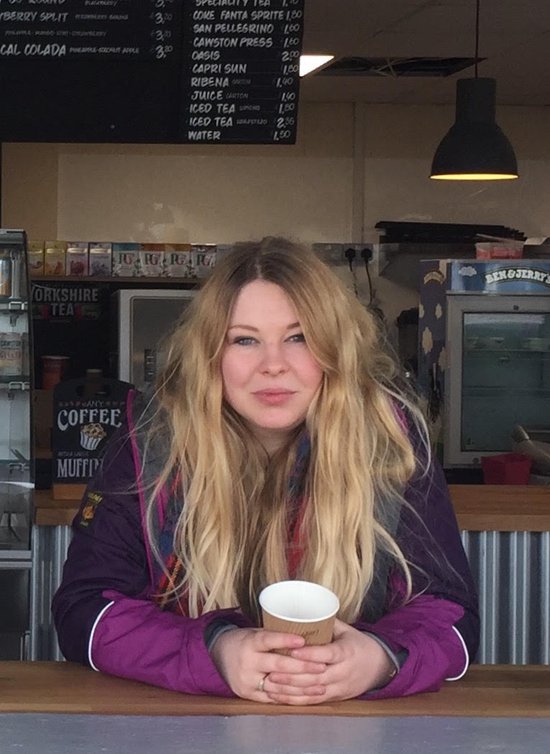 View Emily Stubbs's Primetime Profile
Emily is known for her work on The Souvenir, A Christmas Carol, Vs., Baghdad Central and the upcoming Look The Other Way And Run.
Emily Stubbs
Production Coordinator / Script Editor
"When things start to go wrong or the workload begins to feel impossible it's important to take stock and not panic. Slow down, make a list and focus on getting the job done."

WHERE ARE YOU BASED AND HOW DOES THIS PLAY INTO THE WORK THAT YOU DO?

I used to work at a commercial production company in Birmingham but moved down to London to pursue features and drama when I went freelance. I think having not always been based in London has given me a greater appreciation of the talent that exists outside of the capital. It's something I feel that the industry as a whole isn't great at recognising. When I moved it wasn't only for career but because my partner is based here, but I did notice a difference in the amount of job opportunities once I was in London. It's something that is hopefully improving but still has further to go.


WHAT INSPIRED YOU TO WORK IN PRODUCTION?

I've always been the sort of person that really wants to know exactly how something works. When I started working in film this very much steered me towards production. I've learnt so much about the logistics and processes that actually take something from page to screen and that has been invaluable as I make my choices of what to do next.


HAS MENTORSHIP PLAYED A ROLE IN YOUR CAREER AND TO WHAT EXTENT?

I've been really lucky to have found a number of unofficial mentors through jobs I've done. They've helped me with everything from specific challenges on productions to guidance on wider career development. I'm currently undergoing a period of change as I look towards transitioning into script development and their mentorship has really helped as I try to find my way into something totally new.


WHAT HAS BEEN THE GREATEST CHALLENGE YOU HAVE HAD TO OVERCOME TO GET TO WHERE YOU ARE NOW?

Having started off in theatre, then commercials production I came across a lot of road blocks trying to transition from that part of the industry into features and drama. When I first moved to London I managed to set up some meetings with some successful producers to try and get some advice about what I could do to get hired. One producer in particularly told me that I'd wasted the last few years working in commercials as it was entirely pointless. That I needed to live in London and expect to work for companies like his for free for at least a year to prove that I could do the "basic entry level stuff like empty the bins" before I would get a paid job in film.

That meeting and others like it totally knocked my confidence and hearing this kind of "advice" from so many people I had admired and been excited to meet nearly made me give up. Fortunately I went for one more coffee with someone who was suitably horrified by the "advice" I had received previously. She took the time to help me rewrite my CV and helped put me in touch with a variety of productions who weren't looking to exploit free labour. Ultimately that meeting directly lead to my first job on a low budget feature as a Production Coordinator as well as a long term industry mentor.


ARE THERE ANY WOMEN WHO YOU PARTICULARLY LOOK UP TO OR WHOSE WORK YOU HAVE BEEN INFLUENCED BY?

I've been fortunate to work with a number of really amazing women whom I look up to greatly, Lesley Stewart and Robyn Forsythe have on a ground level really helped shape my career. When you work in the nitty gritty film/tv roles I think it's really important to look at the work of those in the positions directly above you and be influenced by those who's every day practice you admire.

On a wider perspective the work of Phoebe Waller-Bridge, Lisa Mcgee and Ava DuVernay is what has inspired me to start writing and thinking more about what I want creatively from a career in film and TV.


WHAT ADVICE WOULD YOU GIVE TO YOURSELF WHEN STARTING OUT?

It's a marathon and not a sprint.
I spent a lot of time when I was starting out trying to decide "where I wanted to end up" rather than "what I wanted to do next". I'm sure that for some people deciding that they want to be " a Director" or "a Producer" really works, but I've found that my career has changed direction multiple times and sometimes I achieve something I've pinned all my hopes on, only to realise that actually I want something else. I've learnt to accept that and focus more on what I enjoy and what I want more immediately rather than chasing towards one big end goal.


IS THERE ANYTHING THAT WOULD MAKE YOUR JOB/ GETTING WORK EASIER?

Initiatives like Primetime are brilliant as from a freelance perspective they make it easier for people to hire me and as a Production Coordinator it makes it easier for me to find crew for productions.

In terms of my secondary strand working towards transitioning into a different part of the industry I would love to see more schemes and workshops focused on helping people transition between disciplines. The industry as a whole has a "stay in your lane" mentality and encourages upwards mobility rather than sideways transitions. This is great in some respects but I think makes it hard for people trying to adjust their career to accommodate changes in lifestyle and circumstance.


THE TIME'S UP MOVEMENT IS NOW IN ITS SECOND YEAR. HAVE YOU NOTICED ANY CHANGES SINCE IT STARTED?

I've noticed a lot of change, mostly in how seriously production companies, execs and financiers are starting to take the importance of wellbeing in most parts of the industry. We still have a long way to go but I'm beginning to be hopeful that the conversations will continue and the momentum that has been achieved won't dry up.


WHAT ARE THE ESSENTIALS THAT YOU TAKE TO WORK WITH YOU?

Laptop, Phone, A printer, Amazon Prime and a giant coffee mug.

When you're starting out in production you discover how utterly maddening and unreliable printers are. Even in the digital age a working printer is surprisingly essential to any production. I have always been terrible at fixing rogue printers and learnt long ago to always have a back up that I know how to work, it has saved many a sleepless night. You'd also be amazed how many production problems Amazon Prime delivery and a giant mug of coffee can fix.


WHAT HAS BEEN ONE OF YOUR GREATEST SUCCESSES SO FAR?

A few years ago I worked on The Souvenir (part 1), Directed by Joanna Hogg. It was a really unique film to work on with some incredible challenges and amazing experiences as the production took over part of rural Norfolk for months. It was really gratifying to see how well the film did at festivals and how the experiences we had making it translated into something unlike anything I had seen before.


WHAT IS YOUR BEHIND THE SCENES PASSION OUTSIDE OF WORK?

A year ago I would have said writing, but increasingly I'm able to count that as work which is unbelievably exciting. I'm considering taking up a totally left field hobby in order to have a better answer to this question, perhaps fire breathing or stone carving would make me a more well-rounded person.


WHAT IS YOUR FAVOURITE QUOTE OR MANTRA?

My cringe threshold is pretty low so I'm not good with anything too inspirational. But I think a valuable mantra when you work in production is:

Less haste, more speed.

When things start to go wrong or the workload begins to feel impossible it's important to take stock and not panic. Slow down, make a list and focus on getting the job done.