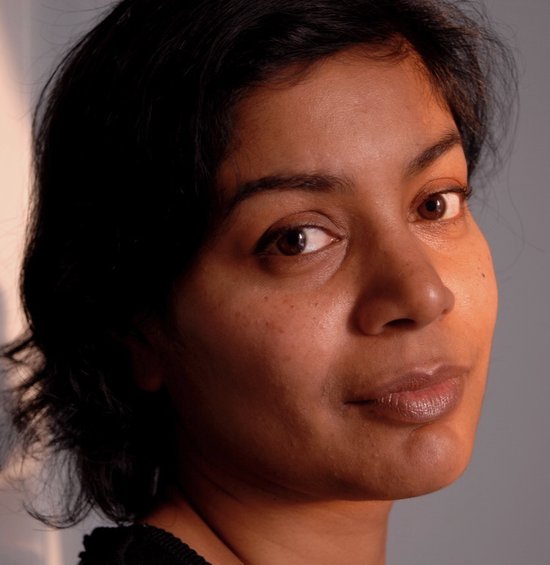 View Christine Lalla's Primetime Profile
Christine is known for her micro-budget feature The New Boy which premiered at The East End Film Festival. Her TV credits include Midsomer Murders and EastEnders. In 2022, she will be shooting a block of the BBC flagship show, Silent Witness. Christine is represented by Ian Benson at The Agency.
There will be those who will not like to see your talent and skill disprove their biases/ racism/sexism, so don't get disheartened when you're rejected countless times, seek out the genuine. Look to see who they have championed before you.

WHERE ARE YOU BASED AND HOW DOES THIS PLAY INTO THE WORK THAT YOU DO?

I'm a born and bred Londoner, but have lived in Paris, Hong Kong and Mexico. I love living in a multi-cultural community and I'm sure it helps me when I'm shooting abroad. I've shot in some remote places in Kyrgyzstan and the Himalaya - communicating and embracing local customs is second nature when you've grown up surrounded by diverse dialects and cultures. I especially like to revisit cities - to see how they've evolved and often look back at old films just to see 50's and 60's London, San Francisco, New York….


WHAT INSPIRED YOU TO BECOME A DIRECTOR?

Films I saw before I was ten years old include, Lawrence of Arabia, Duel, Black Narcissus, Psycho, Fantastic Voyage, Planet of the Apes, Silent Running and Great Expectations. I saw kids films at the cinema and watched classic films on TV. I didn't know what a director did but I knew their names - Hitchcock, Wilder, Lean, Cukor, Penn. The local Odeon also showed Indian films at midnight on a Saturday, so my parents took us to see Bobby, Mother India, Sholay… I didn't understand a word, fell asleep occasionally due to the hour and yet still knew what was going on. I would go on to become a sports photographer and then cinematographer (via film school) before evolving into a director - and I still love a musical.


HAS MENTORSHIP PLAYED A ROLE IN YOUR CAREER AND TO WHAT EXTENT?

I officially and unofficially mentor other directors which is very rewarding - the industry has already lost generations of great filmmaking minds to a closed shop and so I'm keen to champion original voices for the sake of the audience as well as the filmmaker. Given the freelance nature of our work, I think competition causes an unspoken but respectful divide between us, but over the years I've found a great network of likeminded filmmakers - we look out for one another. A few years ago I started shooting a photo-series on film, TV and theatre directors. The idea is to highlight the director within a great frame and to document all the directors that the industry says doesn't exist - Right Here, Right Now - I shoot the portraits in between directing gigs and put each image out on social media with the director's recent credits etc.


WHAT HAS BEEN THE GREATEST CHALLENGE YOU HAVE HAD TO OVERCOME TO GET TO WHERE YOU ARE NOW?

There's a myth that all people of colour have just one story - that we're immigrants. Some of us did not emigrate anywhere and for those of us that did, it's one facet of our multi layered lives. We understand genre.


ARE THERE ANY WOMEN WHO YOU PARTICULARLY LOOK UP TO OR WHOSE WORK YOU HAVE BEEN INFLUENCED BY?

Katherine Hepburn was unique - a fantastic actress who defied Hollywood convention. Serena Williams is the greatest sportsperson of all time. I love Bunny Christie's production design. S J Clarkson directed my favourite episode of my favourite all time show, Life on Mars. To think Katherine Johnson, the brilliant NASA mathematician was helping to send astronauts into space in the '60s - and I learned this from a film in 2016! All game changing women.


WHAT ADVICE WOULD YOU GIVE TO YOURSELF WHEN STARTING OUT?

There will be those who will not like to see your talent and skill disprove their biases/ racism/sexism, so don't get disheartened when you're rejected countless times, seek out the genuine. Look to see who they have championed before you. Don't wait for funding or a job to be creative - work on personal projects. Writing, lighting, directing, drawing - they're all facets of storytelling. Practice in each discipline will fuel the others.


IS THERE ANYTHING THAT WOULD MAKE YOUR JOB/ GETTING WORK EASIER?

I wish meritocracy actually existed. It doesn't matter how fantastic you are at your job - talent and skill are no match for a good network and opportunity.


THE TIME'S UP MOVEMENT IS NOW IN ITS FIFTH YEAR. HAVE YOU NOTICED ANY CHANGES SINCE IT STARTED?

I'm definitely seeing more female directors working but it's nowhere near parity. It's staggering to think that the hundreds of films I grew up watching were made from the view point of only 50% of the population, not to mention the narrow ethnicity of the filmmakers. In 2022, I still hear male directors complain to me that, '…things have gone too far in the other direction.' It hasn't - and I take time out of my day to explain this to them.


WHAT ARE THE ESSENTIALS THAT YOU TAKE TO WORK WITH YOU?

I do all my prep digitally but for the shoot I have a hard copy (the fear of my iPad going down mid scene is too much.) Each scene has a camera plan attached - I always do camera plans but they're flexible. I'll also have a storyboard if there's a stunt involved. Green tea and water.


WHAT HAS BEEN ONE OF YOUR GREATEST SUCCESSES SO FAR?

I made a feature, The New Boy in seven days with £6,000 - I wrote, lit, directed, edited and produced it as a creative project - little did I know it would prepare me well for directing creatively but efficiently in TV.


THE LAST COUPLE OF YEARS HAVE CHANGED THE WORLD AND OUR INDUSTRY AS WE KNOW IT - DID YOU DISCOVER SOMETHING ABOUT YOURSELF OR TAKE UP A NEW HOBBY THAT BROUGHT YOU SOME JOY?

As a kid I collected The Silver Surfer comics and always dabbled with art, so in lockdown I started turning my existing short film scripts into graphic short stories. The format combines my directing and cinematography skills and I've completed two 4 pagers, one 28 pager and i'm halfway through a long form graphic novel which I work on in-between directing gigs. I work at a very efficient pace as a director - but as a comic book writer and artist, I am very s-l-o-w. I think this is part of the allure, I'm forced to slow down - drawing is meditative for me.

WHAT IS YOUR BEHIND THE SCENES PASSION OUTSIDE OF WORK?

Arsenal - I'm pretty sure most of my friends mute me on Twitter as I basically only tweet about football.
Scott Walker's beautiful, baritone voice puts me into a trance.
Listening to live music - I've been going to gigs since I was a teenager and it was what I missed the most during lockdown.


TELL US SOMETHING ABOUT YOURSELF THAT MANY PEOPLE MAY NOT KNOW.

Gerry Anderson autographed a picture of a puppet, Virgil Tracy (Thunderbird 2) for me, at a screening of Doppelgänger.


WHAT IS YOUR FAVOURITE QUOTE OR MANTRA?

'…the needs of the many, outweigh the needs of the few.' - Mr Spock.