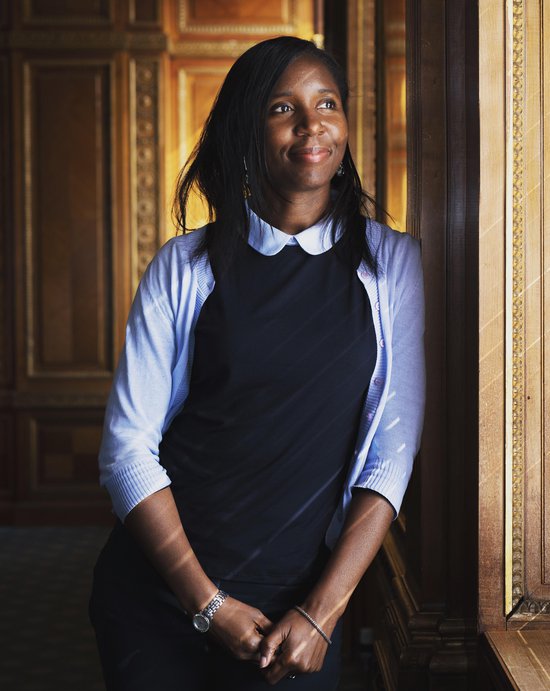 View Christiana Ebohon-Green's Primetime Profile
Credits
Photographer

Raluca Dragoi
Christiana Ebohon is known for: Call The Midwife, Father Brown, Soon Gone: A Windrush Chronicle, Doctors, EastEnders.
Christiana Ebohon-Green
Director - Scripted TV Drama
"I would tell my younger self not to be afraid to ask for help"
WHERE ARE YOU BASED AND HOW DOES THIS PLAY INTO THE WORK THAT YOU DO?
I live in London, but rarely work here. I'm usually on the road with my bag, travelling to and from the next job.
WHAT INSPIRED YOU TO BECOME A DIRECTOR?
I loved stories as a child. This developed into an interest in storytelling, theatre arts and then I discovered media production when choosing a degree course. Everything just fell into place. I didn't know that directing was something that you could do for a living.
HAS MENTORSHIP PLAYED A ROLE IN YOUR CAREER AND TO WHAT EXTENT?
Mentorship has played a big role in my career. It helped me to find my feet in the Industry and drew attention to me – people took me more seriously, because organisations like BAFTA, WFTV and Director's UK said this woman is talented and we champion her. Before that, I was floundering around trying to get through firmly locked doors.
WHAT HAS BEEN THE GREATEST CHALLENGE YOU HAVE HAD TO OVERCOME TO GET TO WHERE YOU ARE NOW?
The biggest challenge in my career have been my race and gender. Unconscious bias, means that the Industry hires people like themselves, which largely means middle-class white men hiring more of the same. Recent conversations about diversity and inclusion have resulted in the Industry becoming aware of this practice and it has begun to open up a bit. This has meant that there have finally been some real opportunities for diverse people. I hope that this will continue, as too many talented people have been held back by the status quo.
ARE THERE ANY WOMEN WHO YOU PARTICULARLY LOOK UP TO OR WHOSE WORK YOU HAVE BEEN INFLUENCED BY?
I look up to every woman who has been able to navigate the shark infested waters of the Industry and thrive. I have always especially admired Kathryn Bigelow and Lynne Ramsay, who have made big, bold films that traditionally women would not have been expected to make.
WHAT ADVICE WOULD YOU GIVE TO YOUR YOUNGER SELF?
I would tell my younger self not to be afraid to ask for help – it is not a sign of weakness.
IS THERE ANYTHING THAT WOULD MAKE YOUR JOB/ GETTING WORK EASIER?
It would be easier to get work, if Producers didn't see female/BAME creatives as a "risk".
THE TIME'S UP MOVEMENT IS NOW IN ITS SECOND YEAR. HAVE YOU NOTICED ANY CHANGES SINCE IT STARTED?
I have noticed that the Industry has woken up to some of the issues that it previously tried to sweep under the carpet. Things have definitely improved, but there is still work to be done.
WHAT ARE THE ESSENTIALS THAT YOU ALWAYS TAKE ONSET WITH YOU?
I always take my script onset and try to take an open mind.
WHAT HAS BEEN ONE OF YOUR GREATEST SUCCESSES SO FAR?
One of my biggest successes has been my recent episodes of Call the Midwife. It was a pleasure to work on a bigger scale. I was excited to tell stories about working class women and the struggles that they faced to improve their lives and sexual health.
COULD YOU TELL US ABOUT YOUR FUTURE PROJECTS?
Not at the moment.
WHAT IS YOUR FAVOURITE QUOTE OR MANTRA?
"Life is not a dress rehearsal" is one of my favourite mantras.