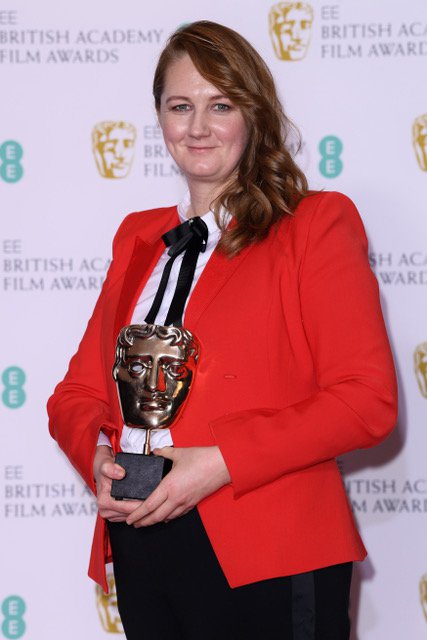 Nadia is an award winning Hair and Makeup Designer known for her work on Everybody's Talking About Jamie, The Favourite and Cruella which is up for a BAFTA and Academy Award this year! Nadia is repped by Silvia Llaguno at United Agents.
BAFTA & Oscar Nominee: Nadia Stacey
Hair and Make Up Designer
By immersing yourself in the world you are trying to create, the little gems of ideas spark. I've also learnt that sometime it pays for me to listen to that secret inner punk.

WHERE ARE YOU BASED AND HOW DOES THIS PLAY INTO THE WORK THAT YOU DO?

Home is Margate on the Kent coast with my husband and dog but I also have a home and studio in North London. It feels like the perfect scenario, I love getting home after a job or on the weekends to the sea, its like a reset, it puts everything into perspective and means I come away from work and totally relax. It's a real sanctuary.  I realised though that I need a place in London too because even if a job shoots on location there tends to be a London connection whether that's the production offices or the wig makers or my agent etc. North London works well as it's pretty good for all the studios so it's working well so far.


WHAT / WHO INSPIRED YOU TO BECOME A HAIR AND MAKE UP DESIGNER?

I didn't even realise it was a real job growing up and particularly where I grew up it didn't seem like an option for someone like me. I always had a passion for film and for art and I met someone by chance who did work for the Salvation Army doing medical scenarios using SFX makeup to teach people how to dress cuts, use bandages properly. He used to make things out of really basic materials to show a broken arm with a bone sticking out or a burn or a graze and I was fascinated and used to go to help and be his assistant so I was learning very basic prosthetics. I then started watching things like Michael Jackson's Thriller and The Elephant Man and realising it was someone's job to create these makeups. I've always been fascinated by character transformations in film and art.  I was then told about a course that taught media makeup and I recreated a set of Cindy Sherman polaroid's to get in and from the first day I knew it was what I wanted to do.


HAS MENTORSHIP PLAYED A ROLE IN YOUR CAREER AND TO WHAT EXTENT?

I've had some key figures in the early part of my career who inspired me. A lady called Joyce Beagarie who worked at the National Theatre gave me a chance in the wig department and let me work on some shows and I don't think I realised until later how important that was in forging a career for myself. I am in absolute awe of a makeup and hair designer Lisa Wescott who let me work on some of her films in the very early days and I have always looked at her work as a source of inspiration.


WHAT HAS BEEN THE GREATEST CHALLENGE YOU HAVE HAD TO OVERCOME TO GET TO WHERE YOU ARE NOW?

I've had to work incredibly hard and I was absolutely broke financially for years of it and trying to stay in London with no money was difficult for a long time. I also found the industry very tough in the beginning, it can be very competitive and you have to develop a thick skin quickly. I also think doing this job can be a bit of a mental and physical bashing at times and I've had to work hard to keep myself level there,  I've always had an incredible amount of self belief and determination though which has kept me going.


ARE THERE ANY WOMEN WHO YOU PARTICULARLY LOOK UP TO OR WHOSE WORK YOU HAVE BEEN INFLUENCED BY?

I'm very inspired by Sandy Powell, costume designer. We have worked with each other a few times now and I am always blown away by how she works. Her designs are totally unique and she has become an icon in the film and fashion industry and manages that with such grace and good humour. My work is good when I work with her because I'm pushed creatively. I also love Fiona Crombie, production designer, she is uncompromising with her choice of projects and her style and I'm in awe of that. The also both happen to be incredibly kind and cool.


WHAT ADVICE WOULD YOU GIVE TO YOURSELF WHEN STARTING OUT?

Don't go out with that location manager you meet on the TV series! But seriously, my agent Silvia Llaguno has always given me good advice which has essentially just been to stick to my heart when choosing projects, don't be swayed by money or the promise of rewards just be part of the story that you want to tell and just to concentrate on my craft and no to worry what everyone else is doing.


IS THERE ANYTHING THAT WOULD MAKE YOUR JOB/ GETTING WORK EASIER?

I would love Hair and Makeup departments to be held in the same regard as Costume, Camera, Production Design. I think if there was parity across all areas it would make our job easier.


THE TIME'S UP MOVEMENT IS NOW IN ITS FIFTH YEAR. HAVE YOU NOTICED ANY CHANGES SINCE IT STARTED?

I think there has been a shift yes. I've seen bad behaviour called out very quickly and people who have felt comfortable enough to speak up if something isn't right. I have also been impressed with Disney for a very engaging HR department and it's the first time I've ever known the presence of HR within a film company.  I hope things are changing.


WHAT ARE THE ESSENTIALS THAT YOU TAKE TO WORK WITH YOU?

Nowadays I take my Detox Kitchen food with me, no offence to catering but I can manage my calorie intake and not have to think about food which makes it much easier as I have struggled to get it right in the past as we start very early, long hours, sometimes out in the cold and you just want to eat! I also have a stash of Olly vitamins, I don't know if you can get them here so I stock up in the U.S or if anyone is coming over I ask for them. I don't go anyway without my very large iPad as I do a lot of the designing on there. I love a programme called Procreate so I use that a lot.


WHAT HAS BEEN ONE OF YOUR GREATEST SUCCESSES SO FAR?

I would have to say the success of The Favourite and Cruella. The awards won with both have just been such an incredible recognition for work I am very proud of. They also felt like recognition of all the years getting to that point too.  To stand on stage at The Royal Albert Hall and receive a BAFTA was an incredible moment (well the moment is actually a blur)  I'm also blown away by the fan reaction to the Cruella looks, there isn't a day goes by that I don't receive someone doing their interpretation of a look.  I also cried when I walked around the corner on Carnaby Street and the whole of the MAC store was decorated with our Cruella work.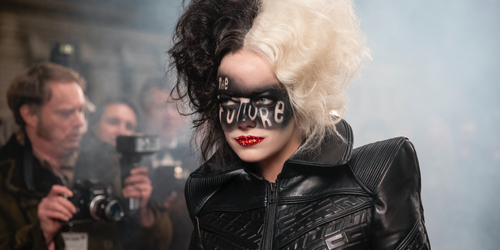 THE LAST COUPLE OF YEARS HAVE CHANGED THE WORLD AND OUR INDUSTRY AS WE KNOW IT - DID YOU DISCOVER SOMETHING ABOUT YOURSELF OR TAKE UP A NEW HOBBY THAT BROUGHT YOU SOME JOY?

It gave me a moment to pause that I hadn't had for years. It was a real time of reflection. I walked by the sea a lot and found absolute joy in simple things and really had a moment to question life and the incredible people in mine. I became closer with certain friends and found out what an amazing support system I have around me.  My husband and I took up painting on an online live course and we absolutely loved it. I read lots of books, watched films, cooked. I was incredibly scared by the pandemic and overwhelmed by the news most days but it strangely gave me a new perspective on life and I think it has changed me.


WHAT IS YOUR BEHIND THE SCENES PASSION OUTSIDE OF WORK?

I love music. I collect vinyl and my dad picks up records in charity shops for me and sends them and I'm always so excited to receive them. I read a lot and have a terrible case of tsundoku - the art of collecting/buying books and not getting around to read them. I'm also studying for a degree in Arts and Humanities and I'm loving every second, it's hard around filming but I'm so excited by it.


TELL US SOMETHING ABOUT YOURSELF THAT MANY PEOPLE MAY NOT KNOW.

I collect guitars. I have about 25 and I have to hide them from my husband because we are running out of space but I can't stop. I've played since I was about 11, I'm quite shy about it though and never play in front of people, only family.


WHAT IS YOUR FAVOURITE QUOTE OR MANTRA?

"Keep your eye on the doughnut not on the hole." ~ David Lynch


WE ARE SO EXCITED THAT YOU HAVE BEEN NOMINATED FOR A BAFTA AND ACADEMY AWARD FOR BEST HAIR AND MAKE- UP! WHAT WAS THE BEST THING YOU LEARNT WORKING ON CRUELLA THAT YOU'LL TAKE FORWARD WITH YOU TO NEXT PROJECTS?

That it pays to be brave and to not worry what people might think, just to be true to your design and what you believe is right for the characters. I've also learnt that by immersing yourself in the world you are trying to create that little gems of ideas spark. I've also learnt that sometime it pays for me to listen to that secret inner punk.