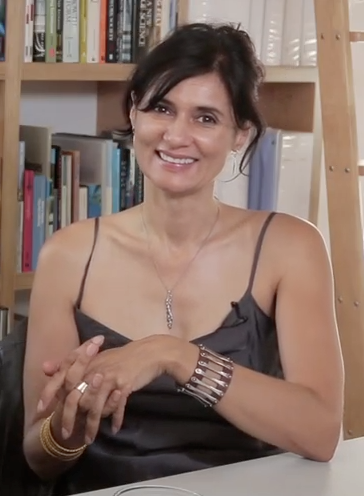 Sheena is a visual effects supervisor known for her work on Venom, The Hunger Games and Ghostbusters: Afterlife of which she is up for a BAFTA for Best Achievement in Special Visual Effects!
BAFTA Nominee: Sheena Duggal
VFX Supervisor
There is so much beauty around us, I constantly strive to capture and describe it. So I am always shooting something with my camera or contemplating the world around me.

WHERE ARE YOU BASED AND HOW DOES THIS PLAY INTO THE WORK THAT YOU DO?

Originally from the UK  I'm now based in Venice California, giving me easy access to the major studios that I work with on feature film VFX. I also love the access to nature and the inspiration I find in nature that living in California provides. Although I'm based in LA I am often traveling to shoot in different locations and different countries, most recently in London and San Francisco.


WHAT/WHO INSPIRED YOU TO BECOME A VISUAL EFFECTS SUPERVISOR?

A love of film and the intersection of where art meets technology. It is essentially art but we are using technology as our tool instead of a pencil or paint brush, we are designing and creating worlds with creatures within those worlds, how amazing is that! I had the opportunity to work really hard and seized it, I was in the right place at the right time and I used my persistence, passion, talent and hard work as an early adopter to embrace taking risks and experiment with technology. This led me from being an artist on the computer to become a VFX supervisor within a facility and then to transition to studio side about 12 years ago. I didn't really plan this path it opened up in front of me as I had my head down doing something I loved.


HAS MENTORSHIP PLAYED A ROLE IN YOUR CAREER AND TO WHAT EXTENT?

When I was at art school I had 2 incredible mentors, Oz and Gill Wales, they believed in me and helped me to believe in myself, I learned a lot of fundamentals of design and how to be forward thinking. When I joined Industrial Light and Magic in the mid 90's, I met a lot of talented people who all had something new to share, it was an exciting time, everyone was learning together. Being the first Flame artist in the world often meant that while I could learn techniques for problem solving, I was literally going where no man (woman) had gone before and had to make my own path.


WHAT HAS BEEN THE GREATEST CHALLENGE YOU HAVE HAD TO OVERCOME TO GET TO WHERE YOU ARE NOW?

The stamina and persistence required to overcome the conscious and unconscious bias that exists both in the film and tech industry and break through the glass ceiling. Being a woman in a creative/technical job, VFX, requires you to constantly prove yourself, you're doing it alone and it can be exhausting and frustrating. I had to learn to flow around whatever barriers were in the way and hopefully I eroded them a little.


ARE THERE ANY WOMEN WHO YOU PARTICULARLY LOOK UP TO OR WHOSE WORK YOU HAVE BEEN INFLUENCED BY?

When I was coming up in VFX there were no women to look up to, so in my life I found inspiration in the women around me, my friends, the female film makers I worked with, writers, editors, etc. all the strong women I have been fortunate enough to work with, who teach me something new everyday.


WHAT ADVICE WOULD YOU GIVE TO YOURSELF WHEN STARTING OUT?

Don't be afraid to ask questions, no one can know it all, it takes a village, smart people surround themselves by smarter people.
Normalise being OK saying "I don't know, but I'll find out and get back to you".
Care about making a good film and telling a good story, but don't care too much, make sure to find a good work/ life balance.
Apply practical intelligence to problem solving. Look at the world, observe, light, photography and art there's so much to learn.
Love what you do.


IS THERE ANYTHING THAT WOULD MAKE YOUR JOB/ GETTING WORK EASIER?

More time to prep, plan and execute, but most importantly support. Women and POC need people around them who will cheer them on and have their back. Unlike our male colleagues who have a boys club, women are often alone at the top without a supportive team around them. I think it's essential as we elevate women/POC that we bear in mind the team that she/they works with and make sure the are like minded.


THE TIME'S UP MOVEMENT IS NOW IN ITS FIFTH YEAR. HAVE YOU NOTICED ANY CHANGES SINCE IT STARTED?

On the surface of the film industry there is some superficial shifting, there is an awareness that certain behaviours are no longer acceptable which of course is extremely positive.
However in VFX there hasn't been much significant change, I don't think meritocracy is working, initiatives aren't working, awareness isn't working, particularly when it comes to certain companies and certain institutions, the simple fact is women and POC need opportunities and recognition, which they aren't getting. We need to give people of merit opportunity to showcase their skills and very importantly give them support to succeed.
We have to do this together with men, and in order for that to happen, some honest self reflection has to happen on their part, because it's the actions of the patriarchy that cause these issues to persist. It isn't that there aren't trained, experienced, qualified women/POC, they are standing by waiting to be given a chance.
Women spend too much time being congenial. Thank you for this platform, it's time for us to speak up about our achievements and the opportunities we've created for ourselves despite documented bullying and harassment in the workplace.


WHAT ARE THE ESSENTIALS THAT YOU TAKE TO WORK WITH YOU?

My laptop, it's like my brain, I try to be paperless so everything I need is on there, from the script, to the art and design of characters, work in progress shots, and of course the software packages I need everyday. I always have a camera and a notebook with me and a warm jacket is essential.


WHAT HAS BEEN ONE OF YOUR GREATEST SUCCESSES SO FAR?

I think being honoured with the creative excellence award by the Visual Effects Society, a diverse group of my peers. I was so surprised to receive this honour, but also excited that it gives younger women/POC coming up in VFX a role model and knowledge and recognition that it is possible to succeed against the odds.


THE LAST COUPLE OF YEARS HAVE CHANGED THE WORLD AND OUR INDUSTRY AS WE KNOW IT - DID YOU DISCOVER SOMETHING ABOUT YOURSELF OR TAKE UP A NEW HOBBY THAT BROUGHT YOU SOME JOY?

I was working on the post production of a major blockbuster Marvel film during the pandemic, I was the lead VFX supervisor working on the productions side, it was completely all consuming. I think I've re-learned that I need to find a better balance in my life between work and everything else.


WHAT IS YOUR BEHIND THE SCENES PASSION OUTSIDE OF WORK?

There is so much beauty around us, I constantly strive to capture and describe it. So I am always shooting something with my camera or contemplating the world around me. I have thirst for knowledge and finding things to read or listen to that inform and resonate in me. Music, food and travel are all high on my list of things I love to do. I also try to give back where possible, volunteering for UK water Charity Pump Aid in the past, and currently as an Ambassador the UK based charity Endanger Species Protection Agency.


TELL US SOMETHING ABOUT YOURSELF THAT MANY PEOPLE MAY NOT KNOW.

I never get bored, there's so much to learn and explore.


WHAT IS YOUR FAVOURITE QUOTE OR MANTRA?

"A dream you dream alone is only a dream. A dream you dream together is a reality." ~ Yoko Ono.