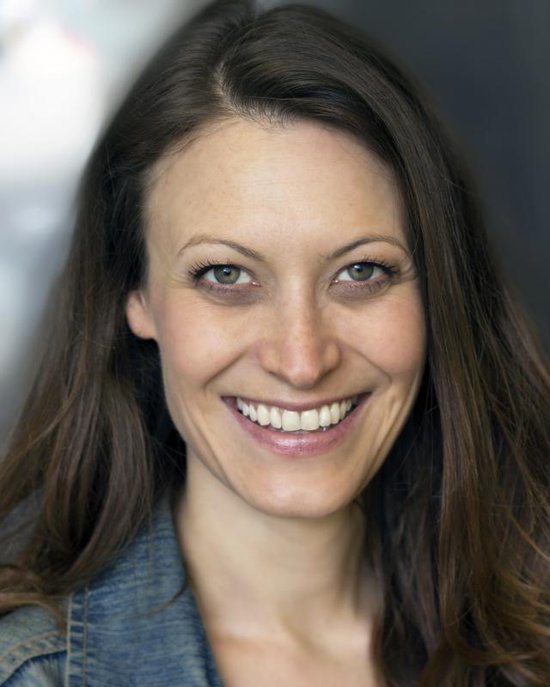 Hester is an Actress and Producer known for her work on A Violent Man, Gerry and Boiling Point of which she is up for a BAFTA for Outstanding Debut by a British Writer, Director, or Producer (shared with James Cummings). Hester is repped by Ryan Thomson at Velocity Entertainment Partners.
BAFTA Nominee: Hester Ruoff
Producer
Not everyone is going to agree with you, so don't let that deter you from pursuing what is on your heart. Put your head down, work hard, treat others how you would want to be treated and always always lead by example.


WHERE ARE YOU BASED AND HOW DOES THIS PLAY INTO THE WORK THAT YOU DO?

I live in London, but I love travelling and working with people from all over the country and world - I am always looking to learn and grow and experiencing new cultures and traditions and there is real beauty in bringing people from all corners of the globe together on a film set where they become family.


WHAT/WHO INSPIRED YOU TO BECOME A PRODUCER?

Having been an actor for many years and never really getting a break, I was given an opportunity to try my hand on the other side of the camera. I had my first taste of producing about eight years ago working on a film called Convenience as a 'hands on' exec producer and realised that I would actually be able to help others achieve their goals and dreams, even if I couldn't. I'm deeply passionate about helping others find their place and creating an atmosphere on set where every member of the cast and crew feel supported and encouraged to bring their best - in a safe environment, which is when the real magic happens! It's such a responsibility being a producer, to guide others well, and tell stories that have truth, meaning and purpose and that leave a lasting imprint.


HAS MENTORSHIP PLAYED A ROLE IN YOUR CAREER AND TO WHAT EXTENT?

I am so grateful to people who have played such an important part of my own career development. Actor, writer, producer and director Ray Panthaki being someone who I owe a great deal to, having been there from the start of my producing career, supporting me all along the way and imparting his wisdom and sharing some nuggets of his creative genius. I also want to remember my dear friend and Line producer Laureline Garcia who was brutally taken from us in 2019 - My first short film GERRY starring Dame Joan Collins was our first film together, she was trustworthy, fierce and incredibly loyal and I will never forget how much she gave of herself in support of me and my vision as a filmmaker. I will always be grateful to her for her friendship and strength.


WHAT HAS BEEN THE GREATEST CHALLENGE YOU HAVE HAD TO OVERCOME TO GET TO WHERE YOU ARE NOW?

Losing Laureline wasn't easy - we were in the middle of preproduction on a film and I had to suddenly pull a film together, whilst grieving… I quickly had to rediscover a new way of working and find my feet as a solo producer. It's not always easy being a woman in this industry - and as a producer - for some reason we have to constantly prove ourselves until we have… And even then we often have to prove ourselves again!


ARE THERE ANY WOMEN WHO YOU PARTICULARLY LOOK UP TO OR WHOSE WORK YOU HAVE BEEN INFLUENCED BY?

I am inspired by women everywhere, by women who have overcome challenges in their life… I'm inspired by mothers, I'm inspired by grandmothers, I'm inspired by sisters, and by daughters… you learn a lot from those around you if you just the take time to watch and listen - only then will you grow… my own mum is a total legend and my rock - known best to friends as 'The Mothership'. 
I feel hugely inspired by woman in my field like Shonda Rhimes, Kathleen Kennedy, Barbara Broccoli, Pippa Harris and so many more, who are absolute powerhouses!


WHAT ADVICE WOULD YOU GIVE TO YOURSELF WHEN STARTING OUT?

Not everyone is going to agree with you, so don't let that deter you from pursuing what is on your heart. Put your head down, work hard, treat others how you would want to be treated and always always lead by example. (Never be too important to clear the trash). The seemingly smallest job on a set is as important as the biggest - we are all vital parts of the same body working towards the same goal, so should treat each other with equal value.


IS THERE ANYTHING THAT WOULD MAKE YOUR JOB/ GETTING WORK EASIER?

Sometimes I could really do with more hours in the day!! And I need to learn to take more 'time out' - producing never stops unless you choose to take a break - and remember to recharge with a little bit of R&R.


THE TIME'S UP MOVEMENT IS NOW IN ITS FIFTH YEAR. HAVE YOU NOTICED ANY CHANGES SINCE IT STARTED?

I think it has allowed women to feel more able to speak up, which is great - but I still see a real fear in women to say what they really think… so I feel there is still more work to be done. You shouldn't have to wait for a group to speak together, to be heard or believed.


WHAT ARE THE ESSENTIALS THAT YOU TAKE TO WORK WITH YOU?

Diet Coke (don't judge me), phone charger (when are producers ever not on their phones!?) and a smile - no matter how you feel - build the right atmosphere on set from first thing in the morning to last thing at night - oh, and gratitude for each day, I take that with me everywhere ,because I get to do a job I love! Plus gratitude spreads!


WHAT HAS BEEN ONE OF YOUR GREATEST SUCCESSES SO FAR?

Just over two years ago I joined the team of Boiling Point, alongside my fellow producer Bart Ruspoli and director Philip Barantini - thanks to my incredible investors that put their trust and faith in me to help get this film made, we have had the journey of a lifetime and working alongside Stephen Graham and his wonderful wife Hannah and such an incredible cast and crew for my debut feature is something that I will eternally be grateful for. We could not have asked for more and its blown my mind how well the film has been received and we thank everyone who have supported us, our movie, and ultimately independent Film. 11 BIFA nominations (winning 4) and 4 BAFTA nominations!


THE LAST COUPLE OF YEARS HAVE CHANGED THE WORLD AND OUR INDUSTRY AS WE KNOW IT - DID YOU DISCOVER SOMETHING ABOUT YOURSELF OR TAKE UP A NEW HOBBY THAT BROUGHT YOU SOME JOY?

I must be perhaps one of the very few fortunate people who have actually seen my career change for the better in the last two years! Yes COVID has been a pain in getting the films made, and I'm not saying it was easy, but it's also taught me to dig very deep. The last two years have been nothing short of a miracle for me, for which I thank God! I've also been incredibly blessed by the support of friends and family especially, so hope that I get to do them proud over the next few years!


WHAT IS YOUR BEHIND THE SCENES PASSION OUTSIDE OF WORK?

I love Arsenal FC, ride a motorbike, and have an active faith in God, but I also love speed and get excited by a new challenge. I get real enjoyment from experiencing new things, views, places and people - throw anything at me and I'll give it a whirl! Oh, I'm also a big coffee girl (decaf)- so look me up if you're ever up for chats over a coffee in London!?


TELL US SOMETHING ABOUT YOURSELF THAT MANY PEOPLE MAY NOT KNOW.

I always wanted a baby polar bear when I was younger, as a pet….


WHAT IS YOUR FAVOURITE QUOTE OR MANTRA?

Help me to remember Lord that nothing's gonna happen today that you and me can't handle together! And always always lead by example.