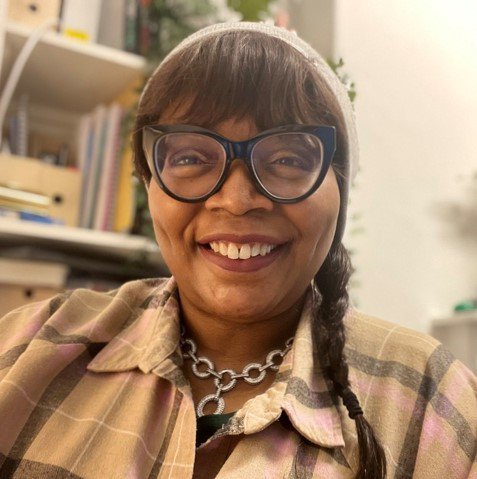 View Carolyn McLeod's Primetime Profile
Carolyn is a freelance Casting Director who is known for her work on Villain, The Princess Switch Trilogy and Boiling Point which is up for BAFTA this year!
BAFTA Nominee: Carolyn McLeod
Casting Director
Trying to keep the faith and persevere is the tough part, but having a passion for whatever you do will get you through to the other side.

WHERE ARE YOU BASED AND HOW DOES THIS PLAY INTO THE WORK THAT YOU DO?

I'm based in central London, so I have access to both main and fringe theatres and also excellent access to other parts of the city and beyond. In an international city like London it's possible to seek out talented performers from all corners of the globe.


WHAT INSPIRED YOU TO BECOME A CASTING DIRECTOR?

No one specific thing or person - there was never a kind of light bulb moment for me. I've always had an interest in film and theatre. Before doing a degree course I started out as a self taught photographer, as the visual has always been a fascination.


HAS MENTORSHIP PLAYED A ROLE IN YOUR CAREER AND TO WHAT EXTENT?

I've never had anyone as an 'official mentor'. But observing other women in the industry, not just in my profession, has informed me of the ways in which I now do and don't like to work.


WHAT HAS BEEN THE GREATEST CHALLENGE YOU HAVE HAD TO OVERCOME TO GET TO WHERE YOU ARE NOW?

Trying to sustain a career in this industry, regardless of your job title, is difficult. I've always been freelance, so the 'feast or famine' aspect of having to constantly source one's own work is not for the faint of heart. Trying to keep the faith and persevere is the tough part, but having a passion for whatever you do will get you through to the other side.


ARE THERE ANY WOMEN WHO YOU PARTICULARLY LOOK UP TO OR WHOSE WORK YOU HAVE BEEN INFLUENCED BY?

I have always admired the work of US casting directors Kim Coleman (Da 5 Bloods), Avy Kaufman (Ma Rainey's Black Bottom) and Alexa L. Fogel (Pose) for the authenticity they bring to every project and the opportunities they provide for both established and seemingly unknown actors to take on the kind of roles they may not have tried before.


WHAT ADVICE WOULD YOU GIVE TO YOURSELF WHEN STARTING OUT?

Ooh, that's interesting. I'd probably tell myself to say 'No' more often and to trust my instincts.


IS THERE ANYTHING THAT WOULD MAKE YOUR JOB/ GETTING WORK EASIER?

Yes, more hours in the day!


THE TIME'S UP MOVEMENT IS NOW IN ITS FIFTH YEAR. HAVE YOU NOTICED ANY CHANGES SINCE IT STARTED?

It's a much needed discourse that's happening right now, but for me it's part of a much wider and very necessary conversation about inclusion for people who don't usually have a chance to demonstrate their true abilities. It's important that activism translates into real results, because ultimately that kind of progress benefits everyone.


WHAT ARE THE ESSENTIALS THAT YOU TAKE TO WORK WITH YOU?

I'm a Capricorn, I take EVERYTHING! #AlwaysPrepared!


WHAT HAS BEEN ONE OF YOUR GREATEST SUCCESSES SO FAR?

Being part of the team behind Boiling Point has been a huge joy. I was first introduced to co-writer Director Phil Barantini by his agent and my friend Sara Sehdev, when Phil decided he wanted to make his first short film, and I'll forever be grateful for that introduction as he's one of the most sympathetic and responsive directors I've ever worked with.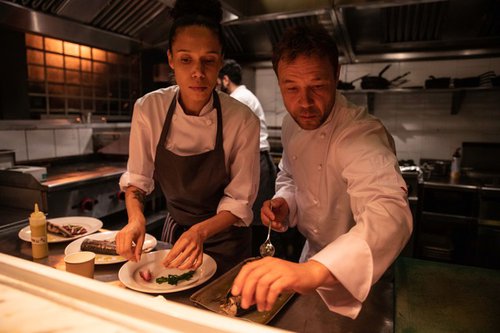 THE LAST COUPLE OF YEARS HAVE CHANGED THE WORLD AND OUR INDUSTRY AS WE KNOW IT - DID YOU DISCOVER SOMETHING ABOUT YOURSELF OR TAKE UP A NEW HOBBY THAT BROUGHT YOU SOME JOY?

As the first lockdown loomed, we were casting a film called 'Castle for Christmas' for Netflix and part of the storyline was that a Scottish knitting club welcomed an American author, played by Brooke Shields, into their fold. A couple of the actresses who came in to meet, actually brought some knitting in with them. I'm terrible at it, but a couple of weeks into lockdown I ordered a set of knitting needles and I was off. A lot of dropped stitches, and some very dodgy edges, but it's actually very relaxing, when my cat isn't trying to "help".


WHAT IS YOUR BEHIND THE SCENES PASSION OUTSIDE OF WORK AND TELL US SOMETHING ABOUT YOURSELF THAT MANY PEOPLE MAY NOT KNOW?

I have a passion for art and would happily spend all my time in galleries and at exhibitions if my time were my own.


WHAT IS YOUR FAVOURITE QUOTE OR MANTRA?

"Talent could be anywhere."


CONGRATULATIONS ON YOUR BAFTA NOMINATION FOR BEST CASTING! IS THERE SOMETHING YOU LEARNT ON BOILING POINT THAT YOU'LL TAKE FORWARD WITH YOU ON FUTURE PROJECTS?

Thank you! It's less something I've learnt and more that, with the dedicated work of an incredible cast and crew as with Boiling Point, a truly independent film can still find its voice and tell unforgettable stories that resonate with a wider audience. It's very much the little movie that could!