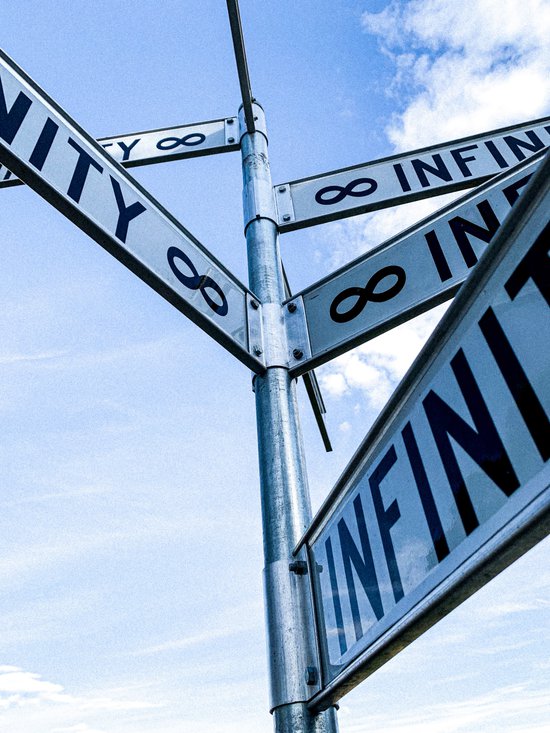 Autism Awareness Month 2022
In honour of Autism Awareness Month 2022, we are highlighting incredible trailblazers in our industry who are making outstanding contributions in pushing for more representation of autistic people both on and off screen.

With much stigma and misinterpretation still surrounding Autism, we hope to help start shifting this by spotlighting members, projects and people in the Industry who are paving the way for change!

For more resources around language and workplace accommodations, check out Neurodivergent Creatives Network, who are a platform to raise awareness, uplift and support Neurodivergent creatives in the Industry and is run by Beth Westbrook and JJ Green, who are both autistic.

---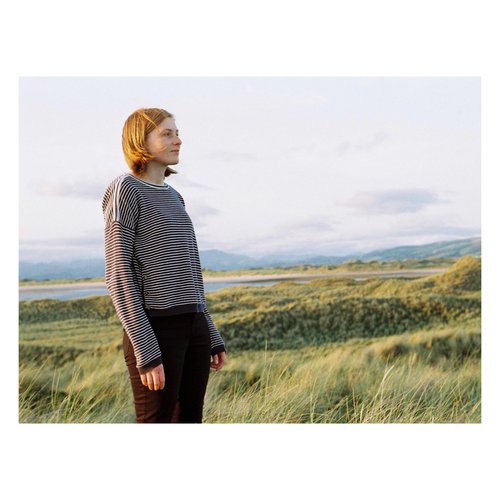 Sophie Broadgate, Writer and Director from Pikaia Films

Hope for the future:

I only very recently received a diagnosis of Autism at age 31 so this is all new to me. I've spent a lot of time trying to figure out what is my Autism and what is my natural personality. I think for me the best thing about being Autistic is my sensitivity. Autism is a spectrum and some are on the hyposensitive end whereas I am on the highly hypersensitive end. My sensitivity means that I pick up on things that others might not notice. Sounds, visuals, patterns etc. These observations inspire me and translate into my work as a filmmaker. I make work that is incredibly emotionally and sensually driven which I think I have my Autism to thank for.
I just hope that the whole industry can recognise the importance of telling stories about Autistic people created by Autistic people. In order for us to have more films made by Autistic filmmakers we need to build in support that allows us to do our best work. I'm lucky to have found a producer that understands my needs and is actively adapting the way we work but I know this is a rarity. Film sets are typically set up to be incredibly overstimulating and fast paced with high levels of stress transference and this doesn't fit with my Autistic brain. I'd love to see more Producers and funders do their research, listen to Autistic filmmakers and create truly accessible working environments that put the crews wellbeing first and not the budgets.

Recent or upcoming project you are working on:

At the moment, myself and my incredible producer Margot Douglas are making a slate of short films with a plan to move into features in the future. We are right at the end of post production on a short called "It got me in November" a film that blends drama and science fiction genres. The story focuses on mental health and a supportive relationship between two sisters. I wrote this film before I had a diagnosis of Autism and now with my diagnosis I can I see that I was writing about Autistic burnout without knowing. It's clear to me now that the main character is neurodivergent. After this short is complete we have another short in development which is more ambitious and will stretch me as a director. It's exciting to be working in the film industry at the moment as conversations are opening up around neurodivergent representation and I can feel change in the air.

Follow me on Instagram: @sophiebroadgate
Follow me on Twitter: @sophiebroadgate

---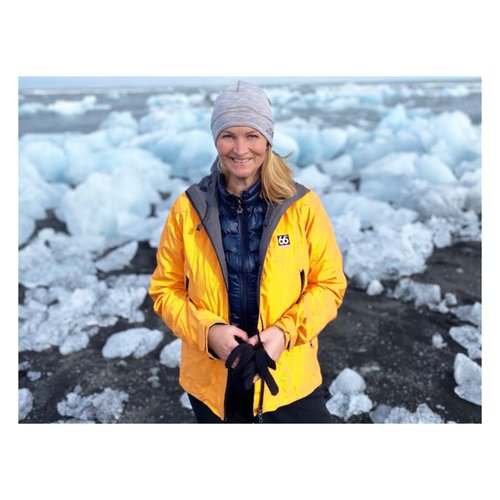 Bjarney Ludviksdottir, Writer and Producer of documentary 'Seeing the Unseen'

(This includes responses from the producer and participants of the documentary Seeing the Unseen).
Bjarney (producer): 19 years ago, I didn't know anything about autism, but when my son was born in 2003 everything changed. He got his autism diagnosis when he was 4 years old and my knowledge about autism was very limited. I remember being handed documents from a specialist that validated that my son was autistic and the tears started rolling. I admit I was afraid and sad when my son got his diagnosis, because back then the only knowledge I had of autism was from the movie Rain Man. It was the starting point of my learning journey and I'm still not graduated and probably never will be. But today I know much more and the general public is more informed and educated about the diversity of autism. In 2018 when I was approached by the Autism Society in Iceland and challenged to shed light on the hidden fact that girls and women on the spectrum were just as many out there as boys and men, I got instantly interested to learn more. When we started to look for girls and women that were ready to talk openly and share their story in a documentary, we had only one woman that was ready to open up to the public. It took some time to find more women, earn their trust and convince them to give us a change to record their story. It made it easier for the women to know that they were not alone and slowly we had 17 brave women ready to participate in the project. It was wonderful to witness the solidarity among them, paving the way for other autistic women to step up, speak up and be proud of their diagnoses and being. So today I celebrate the brave women and men that are on the autism spectrum, who have broken barriers and informed the world about their struggles, victories and potentials.

Ingibjorg: I want to celebrate the joy of being curious. Because I am as an autistic person totally open and endlessly curious about the world, and my mind is constantly seeking answers to myriads of questions. Why are we here? Is something out there? Does any kind of God exist? Are we inside a Matrix? What is the purpose of life? How to things really work? Is planet Earth a living Goddess? Am I truly being myself? What happens if I am truly myself? What would happen if we had the courage all of us, to be really, fully ourselves? Is love the most powerful force in the Universe and is vibrating light of pure eternal love The unifying string theory force of all physics that everyone is looking for? My autistic mind is beautiful and I have a high sense of coherence and harmony of all things. Thus I find answers in the most unlikely places. Music takes me to new heights of sublimity and gives me profound experiences. I am always full of energy and I generally love life.
Valrós: I would celebrate the simple fact that I exist the way I do. Because of the way I was born and how my brain developed, I experience the world differently than non-autistic people and that experience brings unique, important insights and contributions to conversations about what it means to be a person on the spectrum living in today's world. I love my autistic self, and want other autistic people to love themselves the way they are. There is nothing to fix, only to understand.
Kristín: That's simple and basically boils down to one thing: The best thing about being autistic is attention to details, which is a highly valuable asset in my profession as a translator.

Hope for the future:

Bjarney: I'm really happy to see how the film industry is opening up for people on the autism spectrum, the awareness work has paid off,  screen writers are introducing interesting people on the autism spectrum in films and TV series, inclusion and acceptance is growing toward autism. I hope it will continue and become even more popular to include diversity in cast, crew and overall filmmaking. People on the autism spectrum are all around us and always have been there, we just didn't know they were autistic, maybe we thought …ahh there is something different but I don't know what it is or what  to call it. Autism is just a fact of life.

Ingibjorg: Autistic people are becoming more popular on screen. They are portrayed as criminal inspectors in crime series and the autism is often not stated but implicated. Some series are openly about autistic people, but autistic characters are just becoming more prevalent and visible, because autism is interesting, and autistic characters are inherently interesting. My hope is that neurodiversity and autism will become accepted facts of human diversity as a whole. I want to use my life as an example and myself as an instrument to show young autistic people what is really possible to achieve. Everything is truly possible.
Valrós: My hopes for the future of autistic representation is to divorce disabled people from the word "weak" Oftentimes in media, (and sometimes real life) people view characters and people in wheelchairs or who have some other physical disability like deafness or prosthetic as inherently inferior to abled people. And when there are disabled characters on TV with some sort of superpower, like Toph from Avatar, or Marvel's Bucky, they often aren't acknowledged as "disabled" because they have external things that make them powerful, and because of that it can be easy to forget that Toph is blind and Bucky is an amputee.
I want people to acknowledge what incredible strength it takes for disabled people to function in a world that wasn't made with them in mind and recognize the bravery it takes to stand up for themselves and demand to be acknowledged and included in all societies.
Kristín: My hope for the representation of autistic people on screen and in any art is that we are presented as the multi-dimensional, diverse and often very loving people individuals that we are, as opposed to the tired stereotype of shallow barely human maths machines (I am awful at maths, never could figure it out). Many of us have families, many of us find a way to thrive in our own structured environments, with the right support. We are a part of the human spectrum and fully deserve to be portrayed as such.

Follow me on Instagram: @bjarneyludviks
Follow me on Twitter: @bjarneyludviksd

---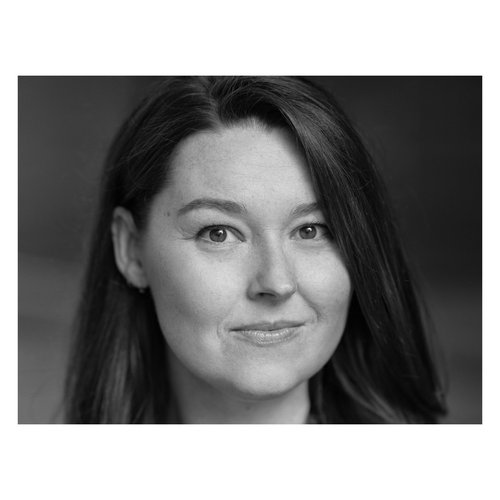 Anna Czarska, Actress, Producer and Managing Director of Sticky Tape Productions

Hope for the future:

I strongly believe that we cannot have proper representation on screen without being involved in the projects ourselves. There are many wonderful films and shows that are great pieces of work, but unfortunately they do not represent autism properly and are only adding to the misconceptions we are trying to fight against. In my view, it is essential to bring on someone who is actually autistic in developing the material as well as actioning it. I hope that the stigma associated with being autistic can be eventually eliminated as we are recognised more and more for our strengths instead of our limitations in living within a neurotypical system. In order to change the perspective of autism and autistic individuals in society, we need to keep speaking openly about autism with actually autistic individuals, instead of someone else speaking FOR us. We need to bring more accurate and representative media to the screen about autism made with autistic people. And we need to be more open about being autistic because as more and more talented individuals come out as autistic, society is recognising that we are smart, capable people and can be very successful if allowed to work in our own way. Initiatives such as this one are relevant and important to keep the conversation going.

Recent or upcoming project you are working on:

Mildly Different, is a dramatic short film written, directed, and co-produced by myself, about a young woman on the autism spectrum who struggles with the world around her until the kindness of one person changes her life. The film is created by, starring, and about autistic individuals. Many of our cast and crew are neurodiverse, including myself and the lead actress, IFTA-nominated autistic Irish actress, Jordanne Jones. The film had its Irish Premiere in November of last year at a limited screening at the gorgeous Stella Rathmines theatre. The film is currently in early stages of its festival run, awaiting acceptances from festivals around the world. After we complete our festival run, we are hoping to work towards acquiring distribution for the film for audiences worldwide. Mildly Different has won awards for its script previously and is also supported by the Arts Council Ireland's Disability Connect scheme, managed by Art's and Disability Ireland.

(In Development) Bubbles in the Summertime, is a psychological sci-fi feature I am writing, directing, and co-producing about a schizophrenic man who learns that his hallucinations are real events taking place in another dimension, he must find a way to stop them before they have deadly consequences. Bubbles in the Summertime's aim is to change the audience's perspective about mental health and reality as we know it.

Follow me on Instagram: @sticky_tape_productions
Follow me on Twitter: @ACzarska

---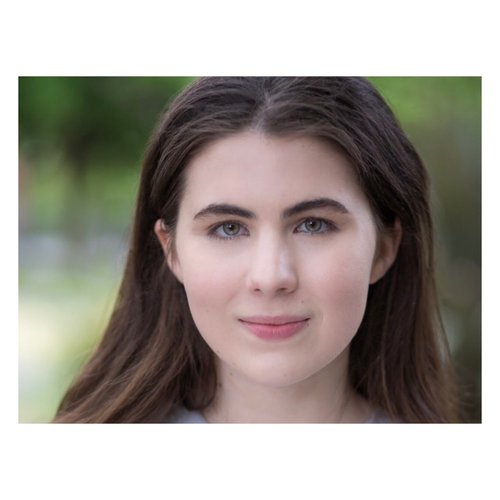 Beth Westbrook, Writer, Actor and Campaigner


Hope for the future:

The one thing I'd love to celebrate about being autistic is our passion, joy, and creativity. There is the stereotype that we're a sullen, obsessive, emotionless bunch, which completely disregards the fact that autistic people are human beings. With so much hatred around at the moment, Isn't it great that we've found something which brings us joy? Why shouldn't we share our passions with other people? Passion contributes to society. I hope the industry will let autistic people tell our own stories, and also any other stories we have which aren't necessarily autistic. We've had enough of just being plot points and being told we're cold and heartless. Let us show you our joy! Let us tell our stories, and please make the industry more accessible for us as well so we can thrive and be on the same playing field as our non disabled co-workers. Let us behind the camera, and on screen so that we can reduce the number of late diagnoses and ensure every autistic person watching can be seen.

Recent or upcoming project you are working on:

I have written several award nominated plays about the autistic experience, and my second play Awareness is having a rehearsed reading at Unity Theatre in Liverpool on October 15th, having just been shortlisted for the women's prize for playwriting. I've also co-founded the Neurodivergent Creatives Network with JJ Green, which aims to celebrate and connect Neurodivergent Talent. After launching in January, we have 1,500 followers, and were featured in The Stage.

Follow me on Instagram: @bethbwestbrook
Follow me on Twitter: @bethbwestbrook @NDcreativesUK


---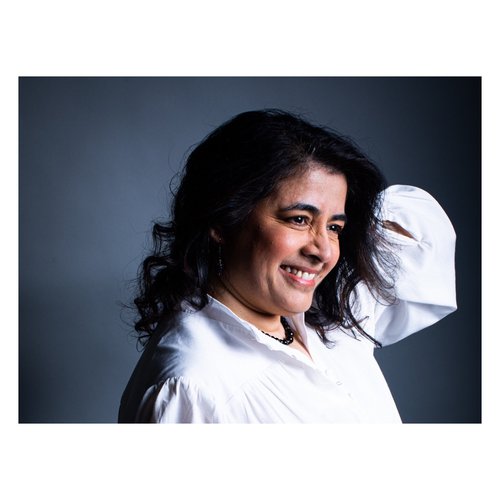 Nainita Desai, Composer

Hope for the future:

The book 'The Reason I Jump' turned on its head, a lot of understanding about non-speaking autism that has grown up over the last few decades. One of the biggest challenges in making the film version, was balancing the primacy of the non-verbal experience with the useful and grounding context provided by neuro-typical parents. Of course, the film cannot speak for all autistic people. But the aim was to unlink the assumption that 'just because you can't speak, doesn't mean you're stupid or that you can't learn'. Like the original book, the score opens a door to a constellation of divergent ways of experiencing reality. We wanted to evoke the intense sensory worlds of the book using score and sound design. I wrote a lot of material translating the perceptions of autism described in the film into music, such as perceiving the details in objects before perceiving the whole, the perception of time, the idea of oscillations and repetition and it's cathartic effect on some of the characters. It was a very liberating process which transformed my view of the world.
In order to help achieve authenticity, I also brought in autistic cellist Elizabeth Wiklander, cultural ambassador of the National Autistic Society whose contribution was very personal and insightful and I also used the human voice in the score to represent the inner voice of the characters. Many films and the media represent autistic people as very high functioning or savant individuals. It is heavily stigmatised and so creating discussion and consulting autistic people in all parts of the process is vital to correct representation. Over the 18 months I worked on the film, I was astonished at the number of people in my circle of friends who would 'come out' and tell me of their close ties with autism within their friends and families. The film has somehow given them permission to share their experiences.

Recent or upcoming project you are working on:

My most recent projects include: Netflix feature 14 Peaks: Nothing Is Impossible; ITV drama series The Tower (starring Gemma Whelan)
My upcoming projects include a new Sky drama starring Gemma Arterton, BBC drama Crossfire (starring Keeley Hawes), BBC drama Maryland based on the play by Lucy Kirkwood, feature docs for Misfits, Ventureland, ground breaking wildlife series for Sky, Netflix and Apple TV and Farah Nabulsi's debut feature The Teacher.

Follow me on Instagram: @nainita_desai
Follow me on Twitter: @nainitadesai