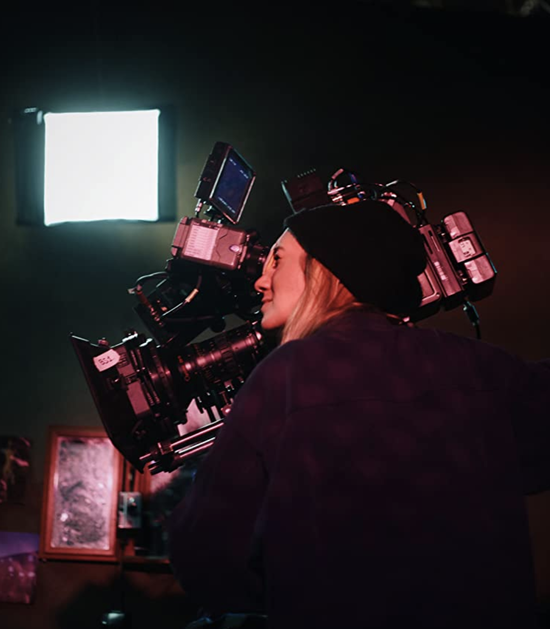 View Annika Summerson's Primetime Profile
Annika is BIFA nominated for her work on Mogul Mowgli and known for VS., Postcards From London, Breeders, Clique and the upcoming Censor, directed by Prano Bailey-Bond.
Photo by Georgia Benjamin.
This article is in partnership with The British Cinematographer.
Annika Summerson
Cinematographer

It would be interesting to see if we all applied for jobs with showreels only, no names, no gender, no nationality, no age…

WHERE ARE YOU BASED AND HOW DOES THIS PLAY INTO THE WORK THAT YOU DO?

I've been based in London since 2002. It has a great film industry as well as being conveniently situated with easy access to anywhere in the world (when not in a pandemic) And just a short flight back home to my family in Sweden.


WHAT INSPIRED YOU TO BECOME A CINEMATOGRAPHER?

I was always into photography and learnt how to develop my own black and white photos when I was 13 at a course in school. Spent a lot of time in the lab after hours as a result. I studied science till I was 19 and the last few years I had to swap my English classes for photography to keep it on my schedule. I didn't know anything about the film industry at all so my dream was initially to become a photographer, maybe in combination with extreme sports and/or fine arts, but ended up applying to a BA in film and TV production in Australia and once I started the course I knew straight away that I wanted to be a Cinematographer.


HAS MENTORSHIP PLAYED A ROLE IN YOUR CAREER AND TO WHAT EXTENT?

I haven't had a mentor as such but wish I had. I have had people around me I looked up to though. When I was a spark I worked for a DoP from Suriname on a number of low budget features called Milton Kam and he always answered all my questions and on one film he let me operate C-cam on one scene and I was so excited, nervous and proud, all at once, for the trust he put in me at the time.


WHAT HAS BEEN THE GREATEST CHALLENGE YOU HAVE HAD TO OVERCOME TO GET TO WHERE YOU ARE NOW?

To set clear boundaries to when you're available or not. You become such good friends with most collaborators that the line between work and spare time gets blurred very quickly and balancing work and private life is a tricky one. You don't want to let anyone down and end up stretching yourself to exhaustion. Taking time off is so important in order to stay creative and healthy and I have become much better at really enjoying time off between projects.


ARE THERE ANY WOMEN WHO YOU PARTICULARLY LOOK UP TO OR WHOSE WORK YOU HAVE BEEN INFLUENCED BY?

I have always looked up to Nina Kellgren and Sue Gibson here in the UK and Ellen Kuras in the States. They're all trailblazers and the only women I had heard of when I started out. They are also lovely people and so supportive to other women wanting to do this job. (Sadly Sue passed away a few years ago) I am so grateful how inclusive and encouraging especially Nina has been over the years.


WHAT ADVICE WOULD YOU GIVE TO YOURSELF WHEN STARTING OUT?

Keep doing all the arty low budget jobs you're doing because it pays off in the end, creatively and in regards to networking as well. The people you meet and work with will be important future collaborators.


IS THERE ANYTHING THAT WOULD MAKE YOUR JOB/ GETTING WORK EASIER?

It would be interesting to see if we all applied for jobs with showreels only, no names, no gender, no nationality, no age…


THE TIME'S UP MOVEMENT IS NOW IN ITS FOURTH YEAR. HAVE YOU NOTICED ANY CHANGES SINCE IT STARTED?

I think there has been a great deal of attention especially around female directors which is amazing but as far as I understand the statistics are not showing it yet. I really hope the development will gain momentum and not stop up and we can look back at history eventually and just think how crazy it all was that it was so unequal.


WHAT ARE THE ESSENTIALS THAT YOU TAKE TO WORK WITH YOU?

Everyone that knows me know I love a little snack so I bring a lunchbox full of nuts and good stuff, a flask for tea, a stills camera, my LightMeter, my iPad, some filters, and my wet bag (rain clothes, warm clothes including a heated vest, clean socks, baseballcap for sunny days and bad hair days, sunglasses..) I also own a female sized EasyRig which I like to use when I'm shooting handheld for long hours.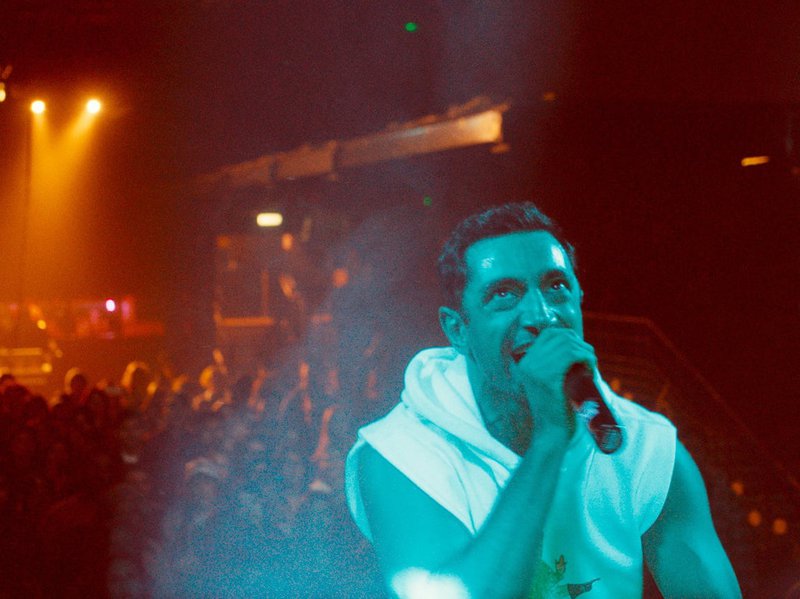 Riz Ahmed in Mogul Mowgli


WHAT HAS BEEN ONE OF YOUR GREATEST SUCCESSES SO FAR?
I think the BIFA nomination for Best cinematography for Mogul Mowgli was an extra proud moment.


COULD YOU TELL US HOW YOU ARE KEEPING BUSY DURING LOCKDOWN - HAVE YOU DISCOVERED SOMETHING NEW THAT IS BRINGING YOU JOY?

Oh, I tried every hobby that exist including the baking and gardening like everyone else and I was terrible at it but my two new loves that I still do are long boarding and knitting. Not at the same time mind you…


WHAT IS YOUR BEHIND THE SCENES PASSION OUTSIDE OF WORK?

Hmm... being in nature, in any way possible.


TELL US SOMETHING NOT MANY PEOPLE KNOW ABOUT YOU.

I used to have a burger company with my ex-partner and we made the best burgers in London (according to us).


WHAT IS YOUR FAVOURITE QUOTE OR MANTRA?

Be a yes-man.



---


In Partnership with: