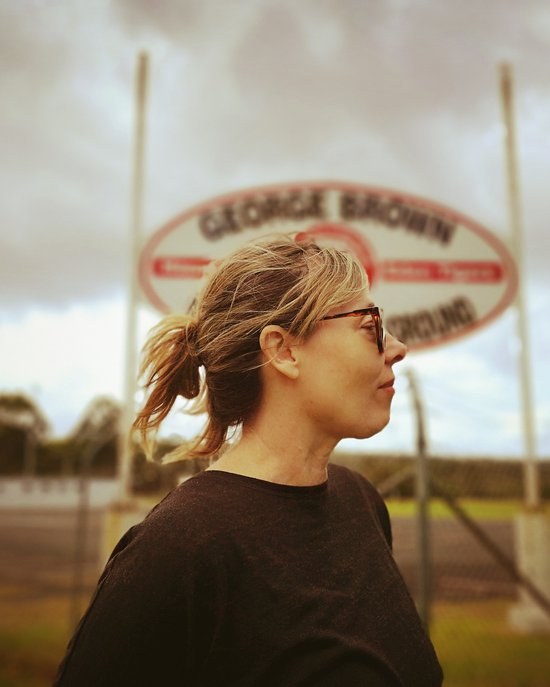 View Amanda Brown's Primetime Profile
Amanda is a member of The Academy and won an Australian Academy of Cinema and Television Arts (AACTA) Award for her work on Babyteeth, available on Netflix now. She is known for her work on The Secrets She Keeps, Brazen Hussies, Kairos, On The Ropes and many more.
Photo credit: Simon Marnie

I would advise never stop being curious, never stop learning or finding delight in music and always build up your skill set. So when the opportunities finally arrive, you will be ready.
WHERE ARE YOU BASED AND HOW DOES THIS PLAY INTO THE WORK THAT YOU DO?

I live in Sydney, Australia. I lived for a while in London but this is my home town. I feel I'm part of a collegiate subculture of musicians, composers and songwriters and that translates to a talented pool of players and collaborators for a variety of screen projects. 
Compared to bigger film industries like Hollywood and Bollywood, Australia is a small, primarily government funded industry but in many areas we punch above our weight. We have produced some world class screen practitioners and actors. In relation to composers - because our budgets are lower, we tend to be very versatile and adaptable. We don't specialise in genres and can find ourselves working across drama, documentary and advertising and all the sub genres within. I like that every job is a challenge and I'm always learning and being (sometimes reluctantly) pushed outside my comfort zone.


WHAT INSPIRED YOU TO BECOME A COMPOSER?

I didn't plan to be a career composer. I actually trained as a dancer and I've worked in animation and as a library assistant. But music kept pulling me back. I've always played in bands and writing music evolved naturally from performing. Thinking about it in hindsight, all those disciplines have converged in a way because film making is a combination of visual art, literature, music and choreography.


HAS MENTORSHIP PLAYED A ROLE IN YOUR CAREER AND TO WHAT EXTENT?

I have officially been a mentor to others much more than I've been mentored. I had one placement for a couple of weeks after graduation but there haven't been many opportunities in that respect. However I've learnt a lot on various jobs working with different people, particularly in the area of music production and technology.


WHAT HAS BEEN THE GREATEST CHALLENGE YOU HAVE HAD TO OVERCOME TO GET TO WHERE YOU ARE NOW?

I believe unconscious bias has been a significant issue for women composers. We have had to contend with the weight of history where for centuries women were not encouraged or recognised. The canon of "genius" composers did not include women. Of course this is not exclusive to music but it has carried over to the screen music world. 
Risk aversion in a high cost enterprise like film making is a factor too. It creates a cycle where getting a foot in the door is difficult and the top jobs go to a select group of composers. Until relatively recently women were not admitted into that oeuvre and arguably there's still a way to go.


ARE THERE ANY WOMEN WHO YOU PARTICULARLY LOOK UP TO OR WHOSE WORK YOU HAVE BEEN INFLUENCED BY?

I admire and respect the work of British composers Jocelyn Pook and Rachel Portman. Their music is so melodic and lush. I love the boldness and versatility of Japanese composer Yoko Kanno. I recently saw Seven Beauties by Italian director Lina Wertmuller and was impressed by how experimental yet contemporary it was. There are some amazing women directors coming through like Chloe Zhao, Emerald Fennell and Shannon Murphy and they are all bringing different approaches to film music.


WHAT ADVICE WOULD YOU GIVE TO YOURSELF WHEN STARTING OUT?

I would advise never stop being curious, never stop learning or finding delight in music and always build up your skill set. So when the opportunities finally arrive, you will be ready. I wish I'd had the opportunity to learn piano and music theory but in some ways our greatest limitations are also our greatest assets because we find creative workarounds.


IS THERE ANYTHING THAT WOULD MAKE YOUR JOB/ GETTING WORK EASIER?

It often amazes me that music is so integral to film making but so little understood. This is probably more relevant to small industries like Australia but I'm not sure people realise what it takes to create and produce music. I would like music to be budgeted for properly and allocated more time in post production. I dream of having a team!


THE TIME'S UP MOVEMENT IS NOW IN ITS FOURTH YEAR. HAVE YOU NOTICED ANY CHANGES SINCE IT STARTED?

I have noticed seismic changes in our industry. Obviously we're a way from parity but we are finally seeing change both in front of and behind the scenes that more fully reflect the world we live in. And the films that have emerged as a result are better for it. A director friend talks about "conscious casting". I would like to see that applied to craft practitioners and heads of department too.


WHAT ARE THE ESSENTIALS THAT YOU TAKE TO WORK WITH YOU?

Film composers rarely go on location, but actually if we are involved in a production from early stages it can really inform our music and the way it potentially becomes part of the fabric of the film. I wish it happened more often!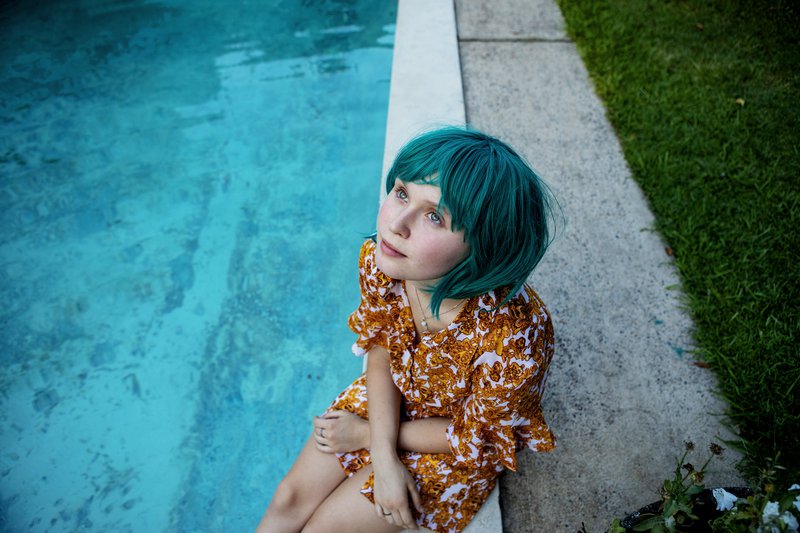 Eliza Scanlen in Babyteeth.


WHAT HAS BEEN ONE OF YOUR GREATEST SUCCESSES SO FAR?

Babyteeth opened some doors for me. It was a privilege to work on a film with an amazing cast and crew that travelled internationally and resonated with many people. I had people contact me from all over the world about the music and that hadn't really happened before. It's a bit analogous with acting - one successful film can really change things.


COULD YOU TELL US HOW YOU ARE KEEPING BUSY DURING LOCKDOWN - HAVE YOU DISCOVERED SOMETHING NEW THAT IS BRINGING YOU JOY?

I've been working from my home studio during the whole time of the pandemic so in that respect it's been business as usual. I had to adapt to recording musicians remotely. I also made solo album of songs.


WHAT IS YOUR BEHIND THE SCENES PASSION OUTSIDE OF WORK?

Like many people I find the ocean to be a balm for the soul. A swim or walk by the sea can be a great reset. Adam Goodes, one of our indigenous sporting heroes calls it "Dr Ocean".