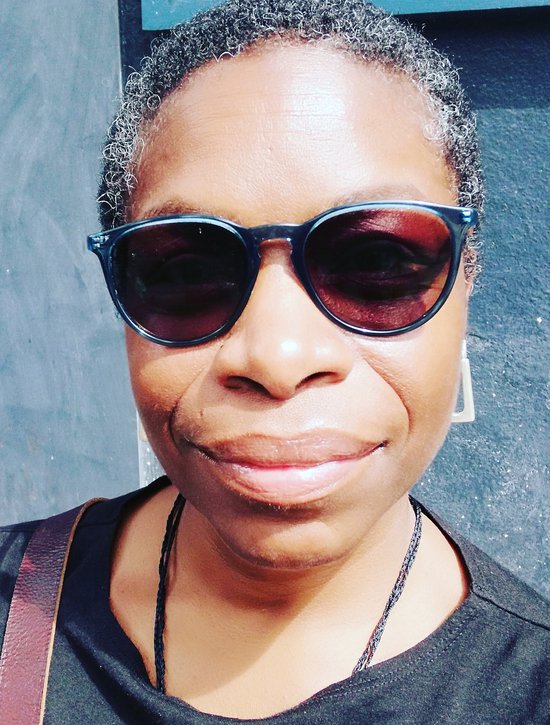 View Adrienne Taylor's Primetime Profile
Adrienne is known for her work on: Top Boy, How To Build A Girl, Level Up, The End Of The F***ing World, Black Mirror: Bandersnatch, Humans, the upcoming Behind Her Eyes and much more.
Adrienne Taylor AMPS
Boom Operator
"My first challenge was knowing what I wanted to do as a career and also to know the role I have now in the industry is attainable."

WHERE ARE YOU BASED AND HOW DOES THIS PLAY INTO THE WORK THAT YOU DO?

I am based in North London which is normally not that great for work as I rarely get jobs near where I live. I can count on one hand how many times I have filmed on locations near to me. I had a job once that was shot primarily in East London which was not too bad. In this Industry you have to be prepared to travel regardless of where you are based.


WHAT INSPIRED YOU TO WORK IN SOUND?

Funnily enough it was not an inspiration of mine initially. I joined the sound department as a trainee after working at a documentary production company as a runner. Because the production did not cater for a sound recordist on their shoots I was assigned the task of going out with the director and camera operator to capture sound. Talk about being thrown in at the deep end but I loved it and decided there and then that I wanted to work in Sound and started to apply for trainee positions on television dramas. Once I got my foot in I worked my way up from Trainee to Assistant and then finally Boom Operator.


HAS MENTORSHIP PLAYED A ROLE IN YOUR CAREER AND TO WHAT EXTENT?

Another interesting fact is when I was in my late teens I met a friend who quickly became like a sister and her field was Sound. She is the all singing and dancing person for me when it comes to Sound. My friend Michelle Mascoll has worked in all aspects of sound from location to post-production and in all genres. She is my unofficial mentor and someone I have always looked up to.


WHAT HAS BEEN THE GREATEST CHALLENGE YOU HAVE HAD TO OVERCOME TO GET TO WHERE YOU ARE NOW?

My first challenge was knowing what I wanted to do as a career and also to know the role I have now in the industry is attainable. Once I got into the industry I realise being a Black woman in a technical department comes with challenges. There are people who will discriminate against you for one or both of those reasons.


ARE THERE ANY WOMEN WHO YOU PARTICULARLY LOOK UP TO OR WHOSE WORK YOU HAVE BEEN INFLUENCED BY?

I look up to all of these women because they are professional, experienced and have great work ethics and have survived all odds within the industry and are still very much part of it. They are: Michelle Mascoll, Judi Lee, Jen Annor, Esther Asiedu-Ofei and Denise Yarde. 


WHAT ADVICE WOULD YOU GIVE TO YOURSELF WHEN STARTING OUT?

1. Expect a lot of long hours and hard work
2. Show initiative and interest.
3. Invest in a drivers licence.


IS THERE ANYTHING THAT WOULD MAKE YOUR JOB/ GETTING WORK EASIER?

Yes: for there to be a level playing field for everyone.


THE TIME'S UP MOVEMENT IS NOW IN ITS SECOND YEAR. HAVE YOU NOTICED ANY CHANGES SINCE IT STARTED?

What I have noticed is a lot of conversations about it which is great and I have also noticed organisations actively putting structures in place to deal with this issue at work. What I would like to see is an independent reporting mechanism put in place. Something similar to Spot.


WHAT ARE THE ESSENTIALS THAT YOU TAKE TO WORK WITH YOU?

My rucksack which holds the kitchen sink! My wet weather gear (you have to be prepared for every eventuality), comfortable footwear, sound pouch which contains my weatherman and accessories to do with radio mics, water bottle and headphones.


WHAT HAS BEEN ONE OF YOUR GREATEST SUCCESSES SO FAR?

I love working on period dramas so whenever I get the chance to work on one I claim that as a success. I only have a few to my credits so I am hoping that I get the opportunity to work on more in the future.


COULD YOU TELL US HOW YOU ARE KEEPING BUSY DURING LOCKDOWN - HAVE YOU DISCOVERED SOMETHING NEW THAT IS BRINGING YOU JOY?

I have been keeping myself super busy by doing courses online and attending a lot of webinars either hosted by Bectu or ScreenSkills. I have trained to be a Mental Health Manager and a Covid Supervisor during lockdown too.


WHAT IS YOUR BEHIND THE SCENES PASSION OUTSIDE OF WORK?

Reading, pilates and travel.


WHAT IS YOUR FAVOURITE QUOTE OR MANTRA?

What is your favourite quote or mantra? Carpe Diem & work smart not hard - my personal mantra.