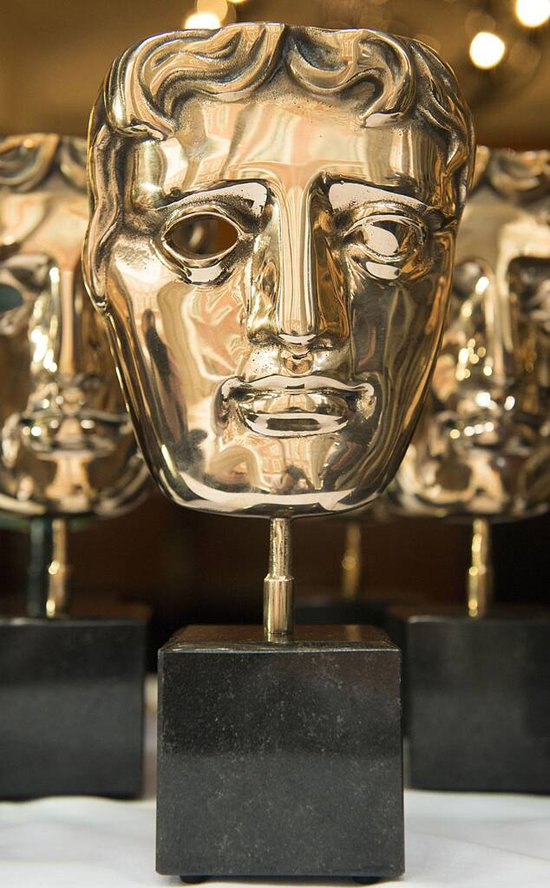 The 73rd British Academy Film Awards
The EEBAFTAs were held on 2nd February, 2020, at The Royal Albert Hall. With much to celebrate during the evening, there were a number of references to the backlash around the lack of inclusivity seen in this year's nominations. With no nominated female Directors for the seventh year in a row, it is clear there is a long way to go to achieve gender parity, a sentiment underlined by Rebel Wilson after reading out the names of all five male filmmakers nominated, said, "I couldn't do what they do – I just don't have the balls."
In response to the lack of inclusivity, high profile actors, nominees and winners all wore Primetime badges and rings in solidarity with their colleagues and friends from across the Indsutry. Here are some of the photos and highlights from the evening.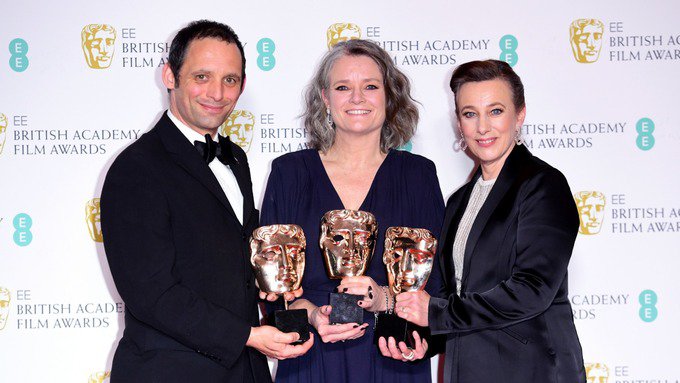 Mark Jenkin, Linn Waite and Kate Byer take home the BAFTA for their film 'Bait' [Dave Benett/ Getty Images].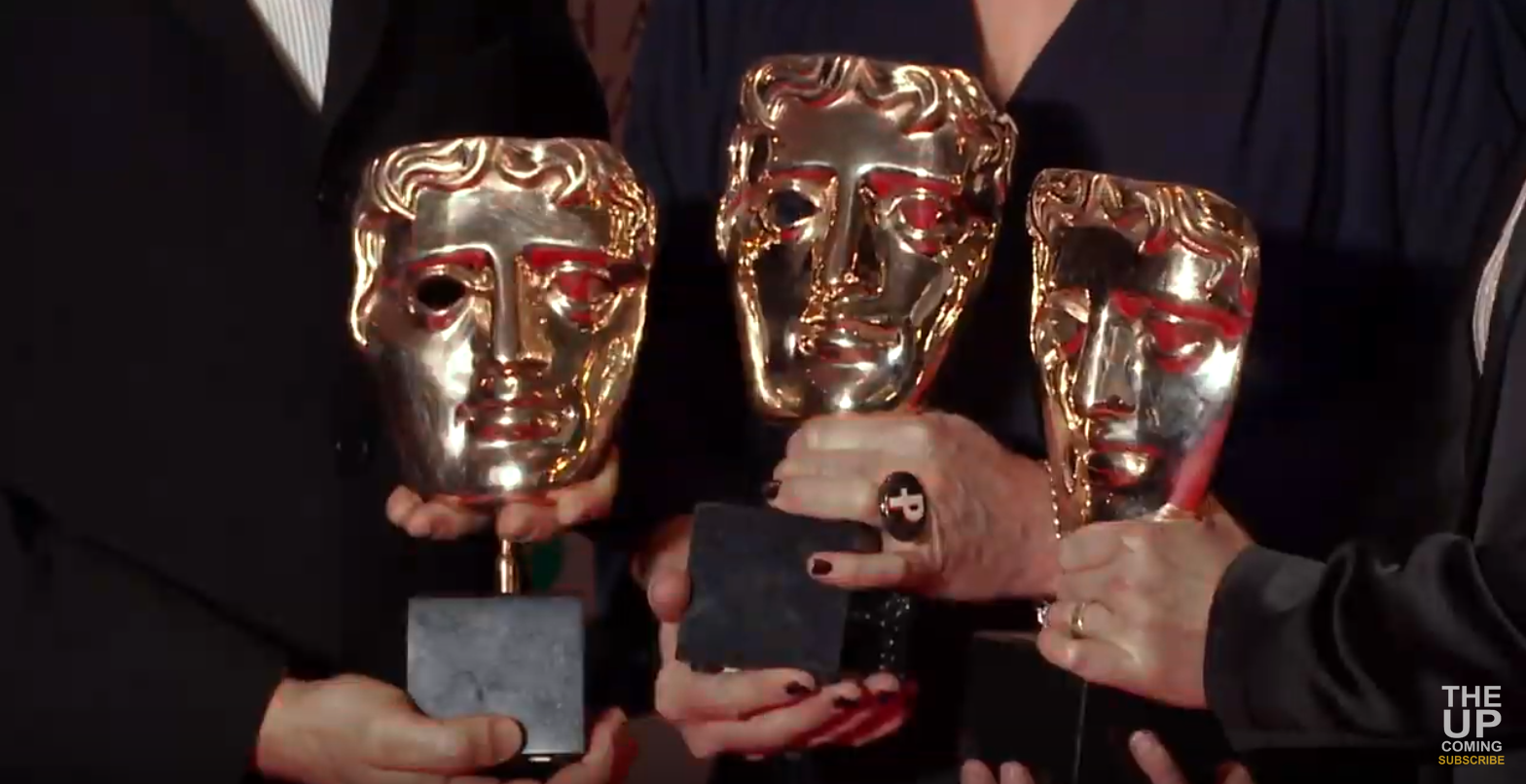 Bait wins the BAFTA for Outstanding British Debut.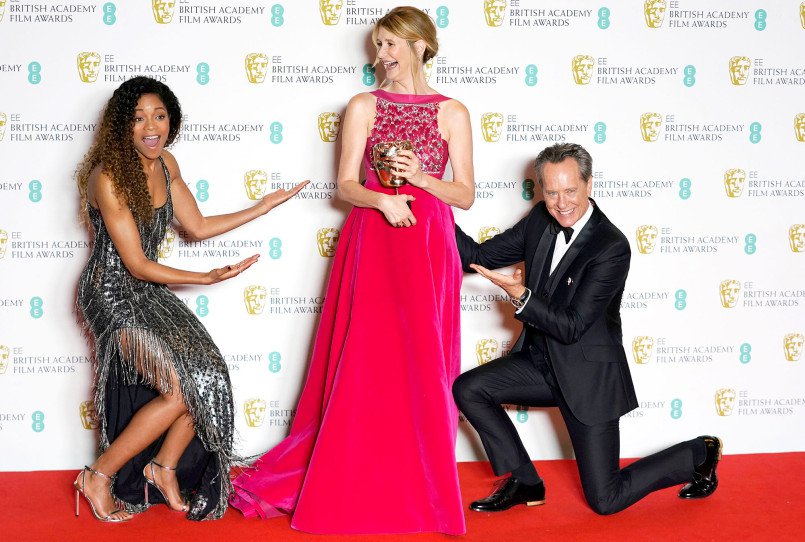 Richard E. Grant wearing a Primetime badge to present Laura Dern her 'Best Supporting Actress' Award [Dave Benett/ Getty Images].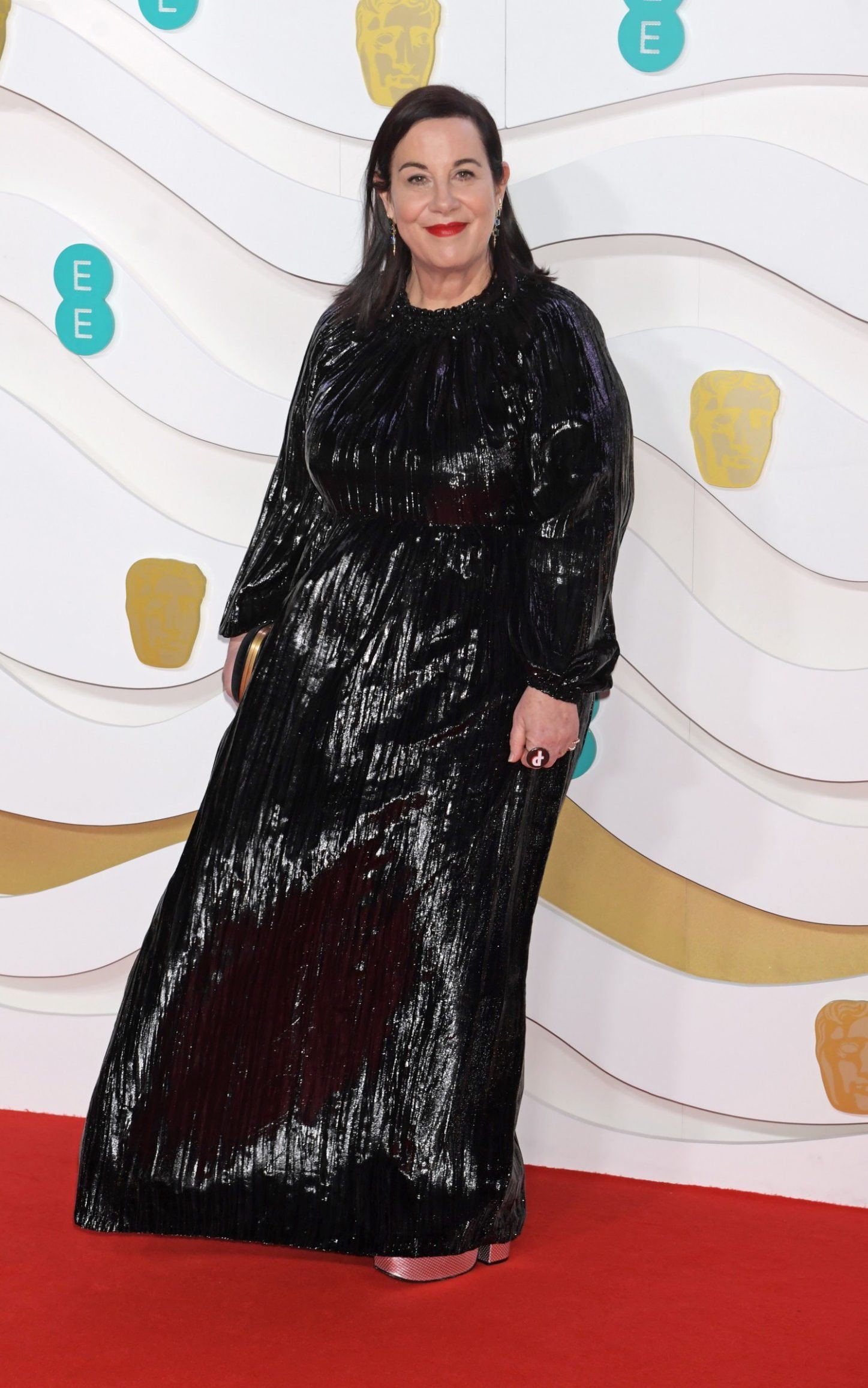 BAFTA-nominated 'Once Upon A Time... In Hollywood' Costume Designer Arianne Phillips [Dave Benett/ Getty Images].
Arianne was featured on The Telegraph's Best Dressed List.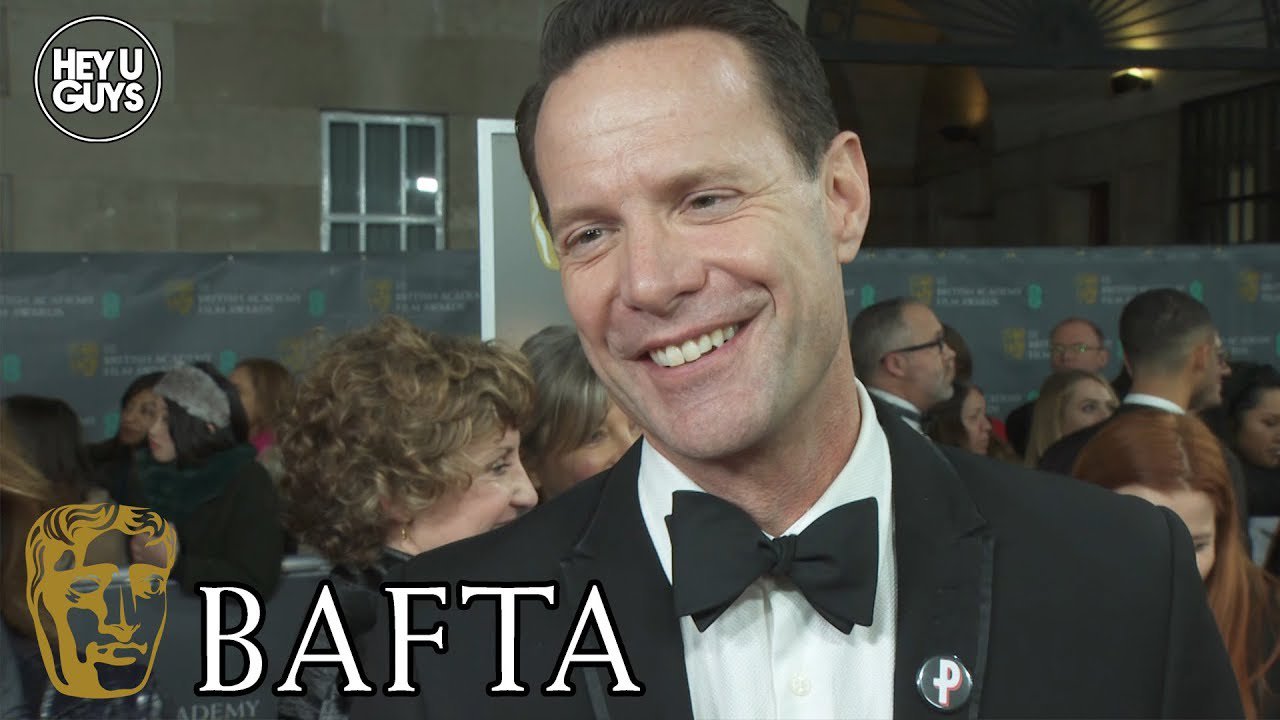 BAFTA-nominated Alex Holmes for his film 'Maiden' which follows the first all-female crew during The Round The World Yacht Race helmed by Tracey Edwards. Here he his chatting about his film with HeyUGuys.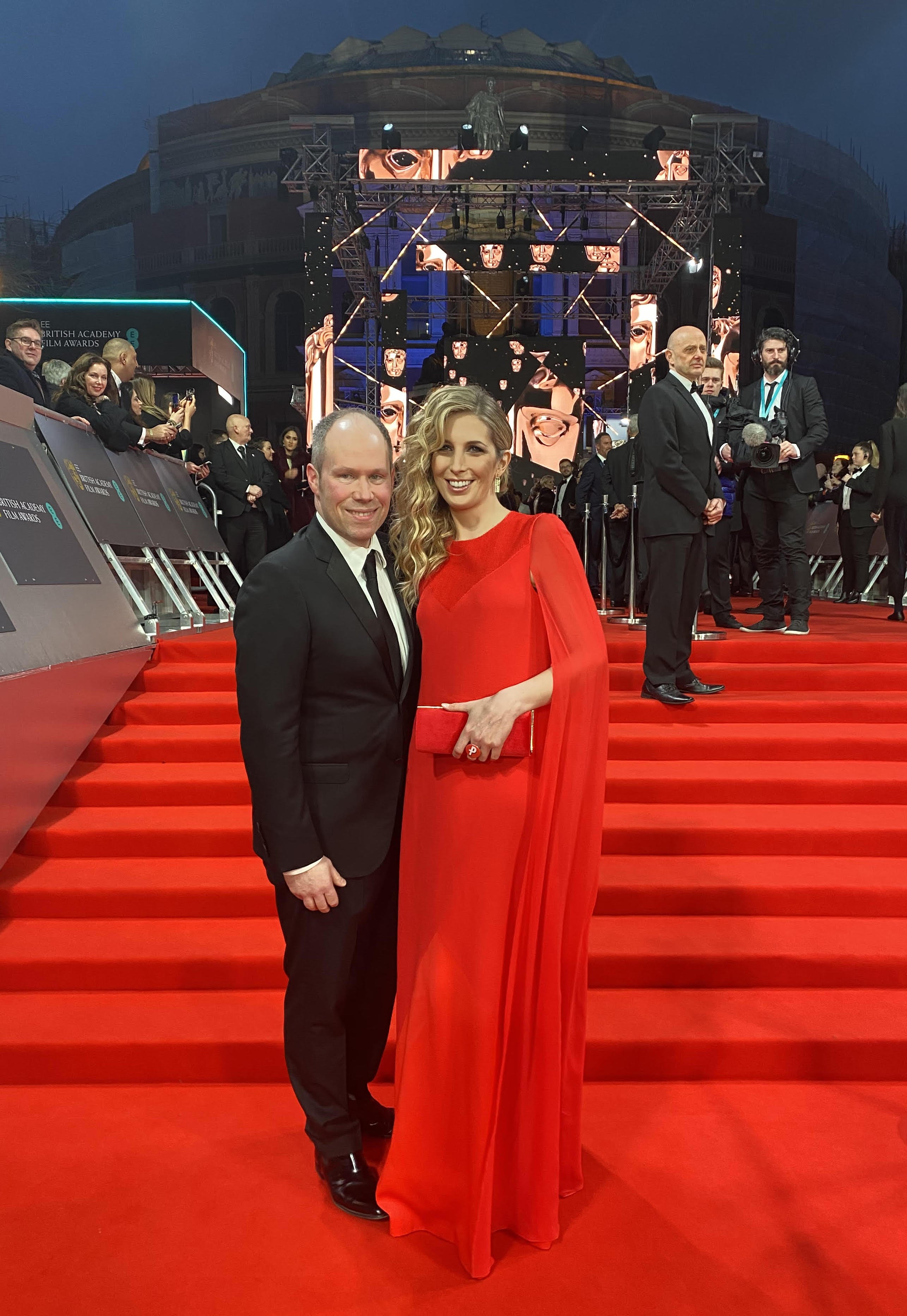 BAFTA-nominated Rachael Tate and Oliver Tarney for '1917'. Rachael is the only woman out of 22 nominees to be nominated for 'Best Sound' and Oliver makes sure that his teams are gender balanced, always hiring the best person for the job.
Photo courtesy of Rachael.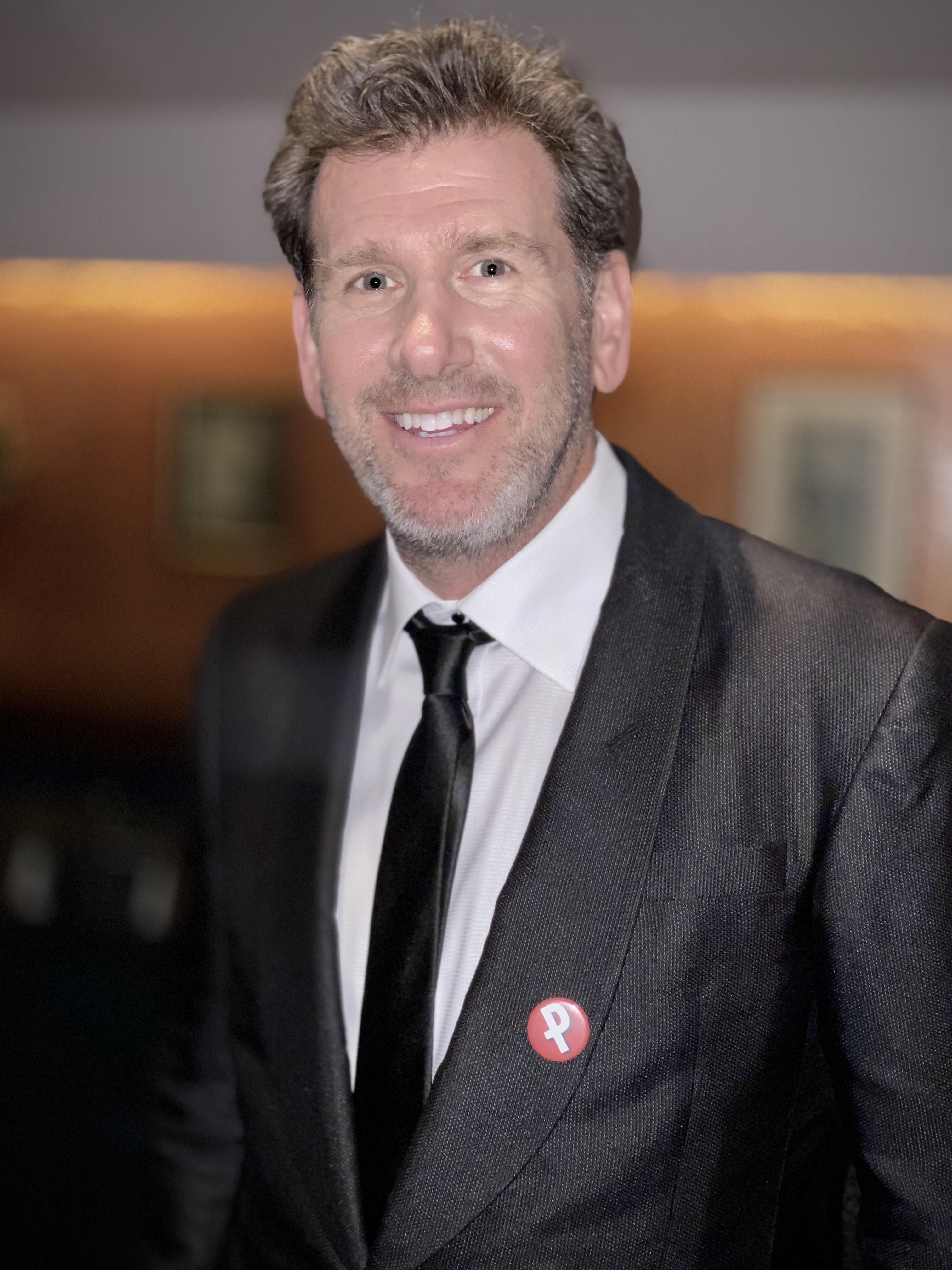 BAFTA-nominated Lawrence Sher for 'Joker' credits Julie Donovan, AC, for being instrumental for bringing some of the best 1st & 2nd female ACs and loaders on his teams over the last 15 years.
Photo courtesy of Lawrence.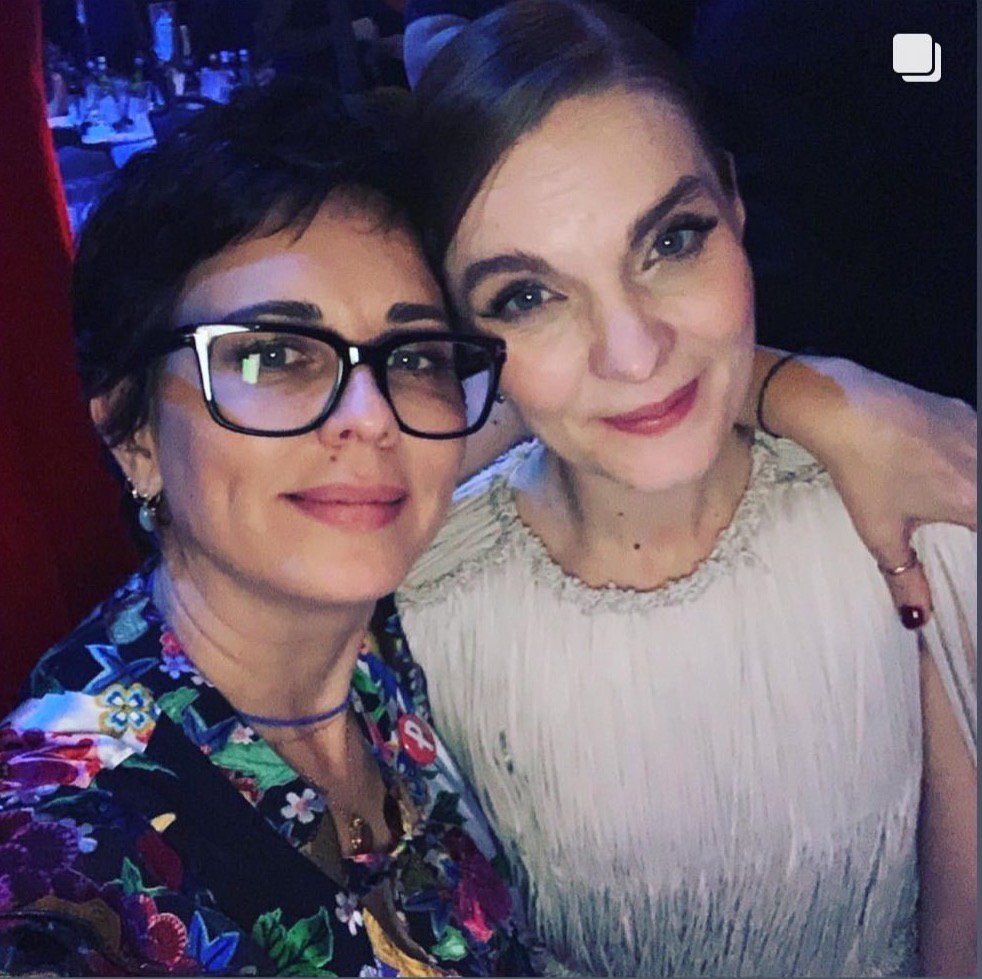 Hair & Makeup BAFTA-nominee, Nicki Lederman and BAFTA-winning Composer Hildur Guðnadóttir for 'Joker'.
Photo courtesy of Nicki.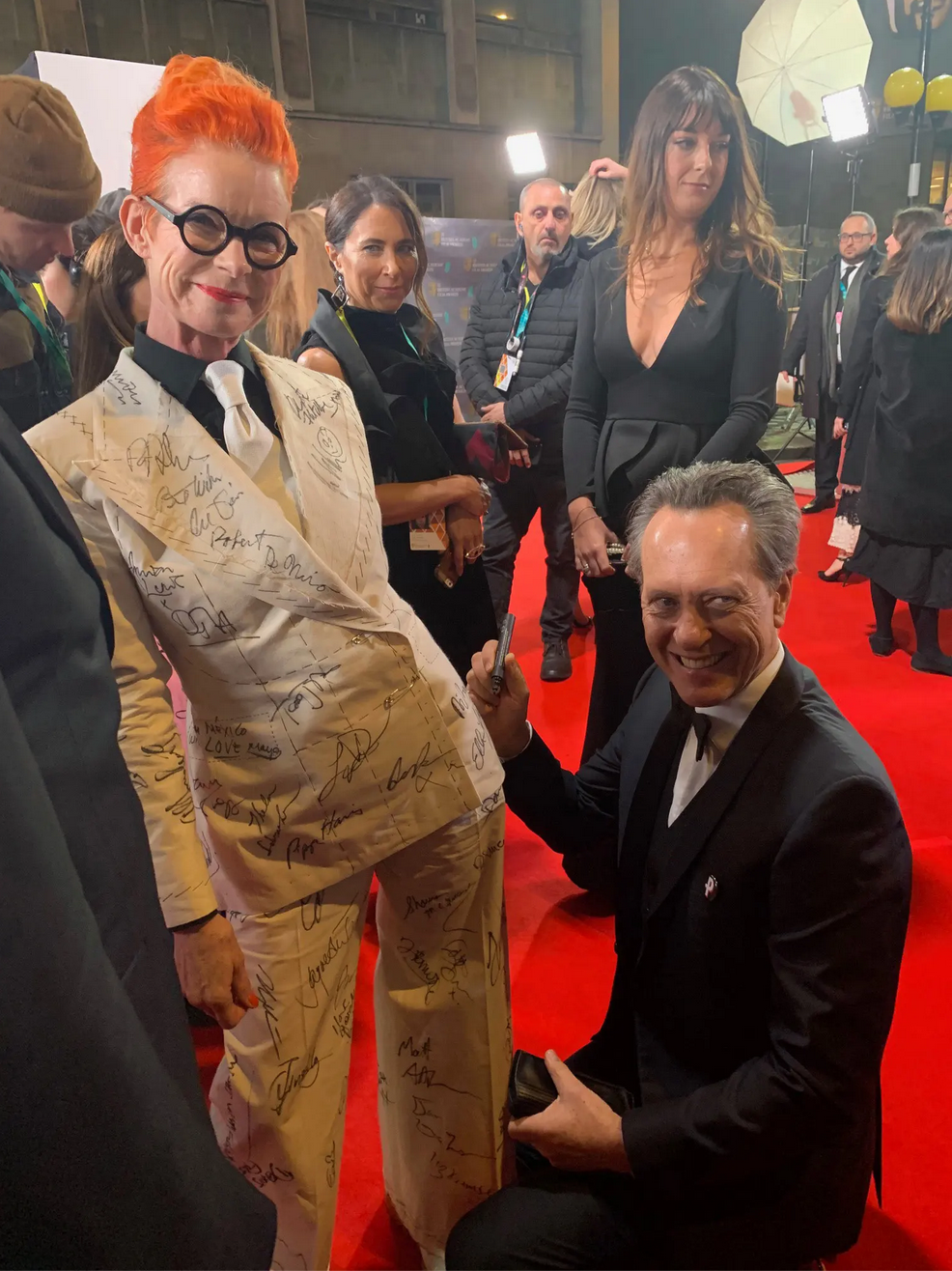 Richard E. Grant and BAFTA-nominated Costume Designer Sandy Powell for 'The Irishman' as seen in The Guardian.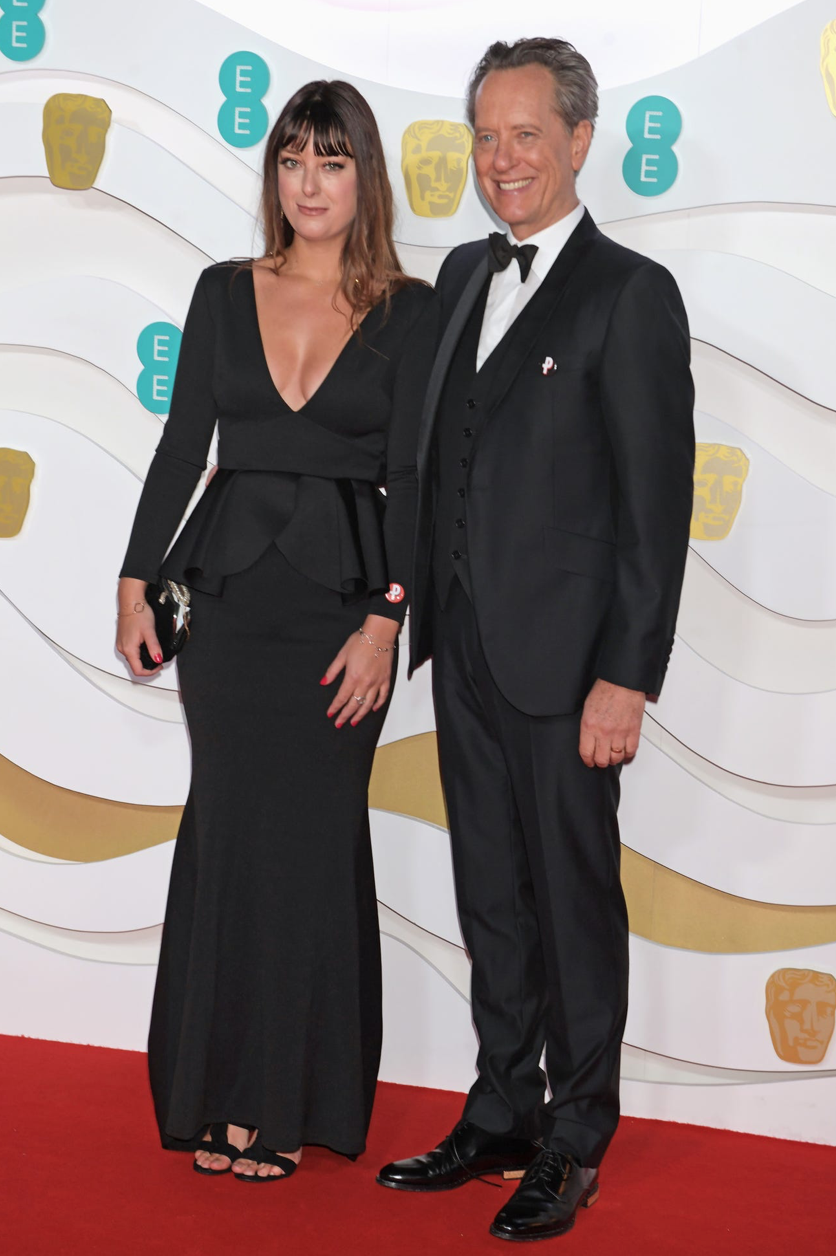 Richard E. Grant and Olivia Grant, CDG, on the Insider's Best Dressed List.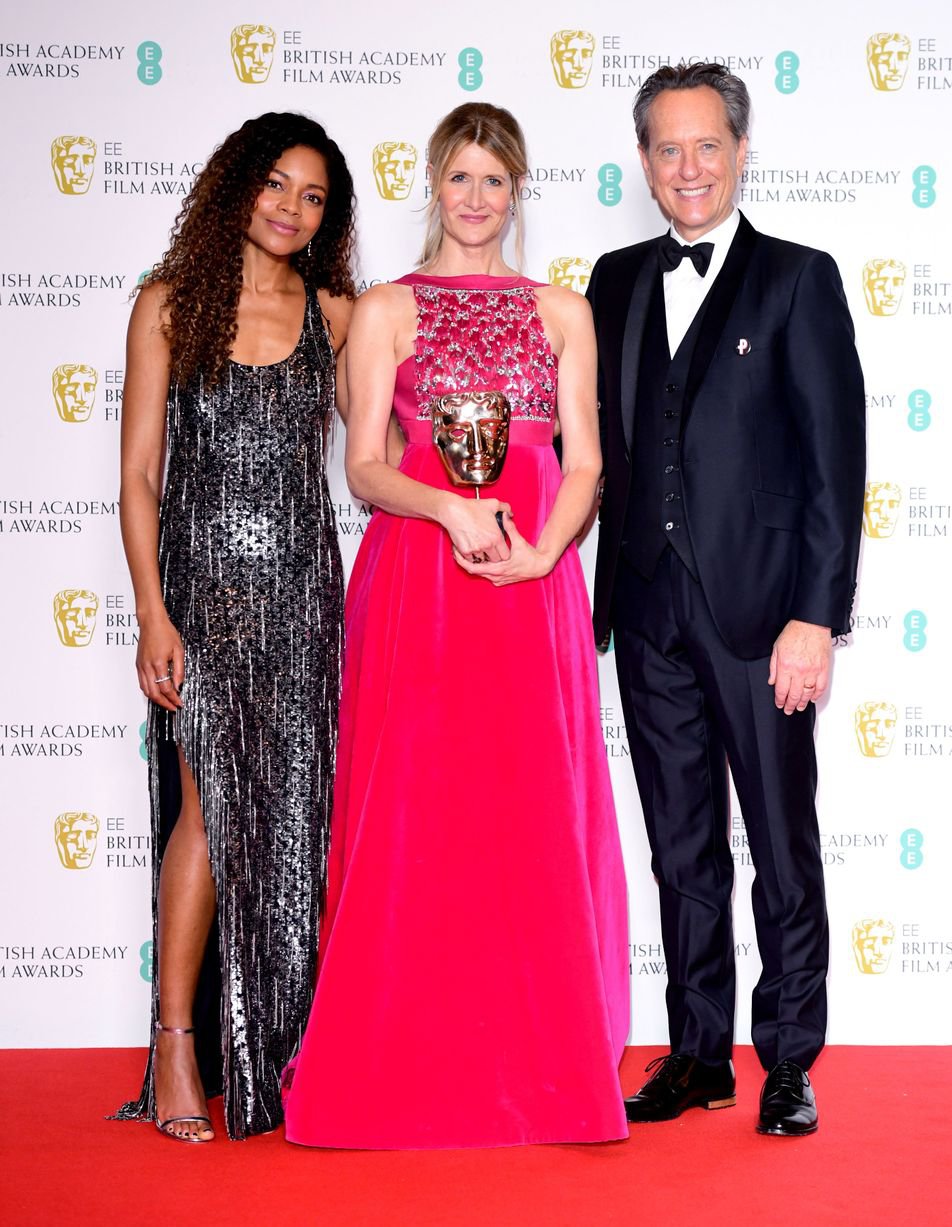 Naomie Harris, Laura Dern and Richard E. Grant celebrating Laura's win [Dave Benett/ Getty Images]
A huge congratulations to all the nominees & winners and a huge shout out to everyone who supported us by wearing a badge or ring to the 2020 EEBAFTAs. The 'P' of Primetime symbolises a Pledge to work towards a fairer, more inclusive Industry for all.